Well, the FD Panel at Lavecon was pretty interesting! Some info and pretty pictures, that I'm gonna try to quickly summarize here. Please post anything I might have overlooked.
See post #2 for other points/more details because Marx listens more than I do.
Twitch Clips (Lave Twitch)
Panel Replay
Q4:
- New asteroid scanning system, to find potentially profitable asteroids amongst the local ring region around the ship
- MC/Wings made relevant in mining
- Blasting charges to crack open the asteroids, set up by limpets
- Prospector limpets gaining new features
- Various degrees of ore strength, from tough and burried deep in the asteroid to fragile ore on surface that could be evaporated with a mining laser
- Potentially explosive ore
- Detailed Surface Scanner will launch sensor probes (from supercruise) to scan the system, with technique and gameplay added
- MC can operate the probes, probe management being an active gameplay
- Probes can be refilled via synthesis
- "We're gonna eliminate the need to eyeball planets to find interesting sights on them"
- Amongst the new phenomena, an electricly charged gas cloud was shown (with electric arcs)
- New ice shader
- The Galaxy will be divided into regions, to facilitate the search for POIs
- New lighting system (adaptive), with color grading, with seemingly zero impact on performance
Q2:
- Installation interactions (module hacking etc.)
- Challenger!
Now for some pics: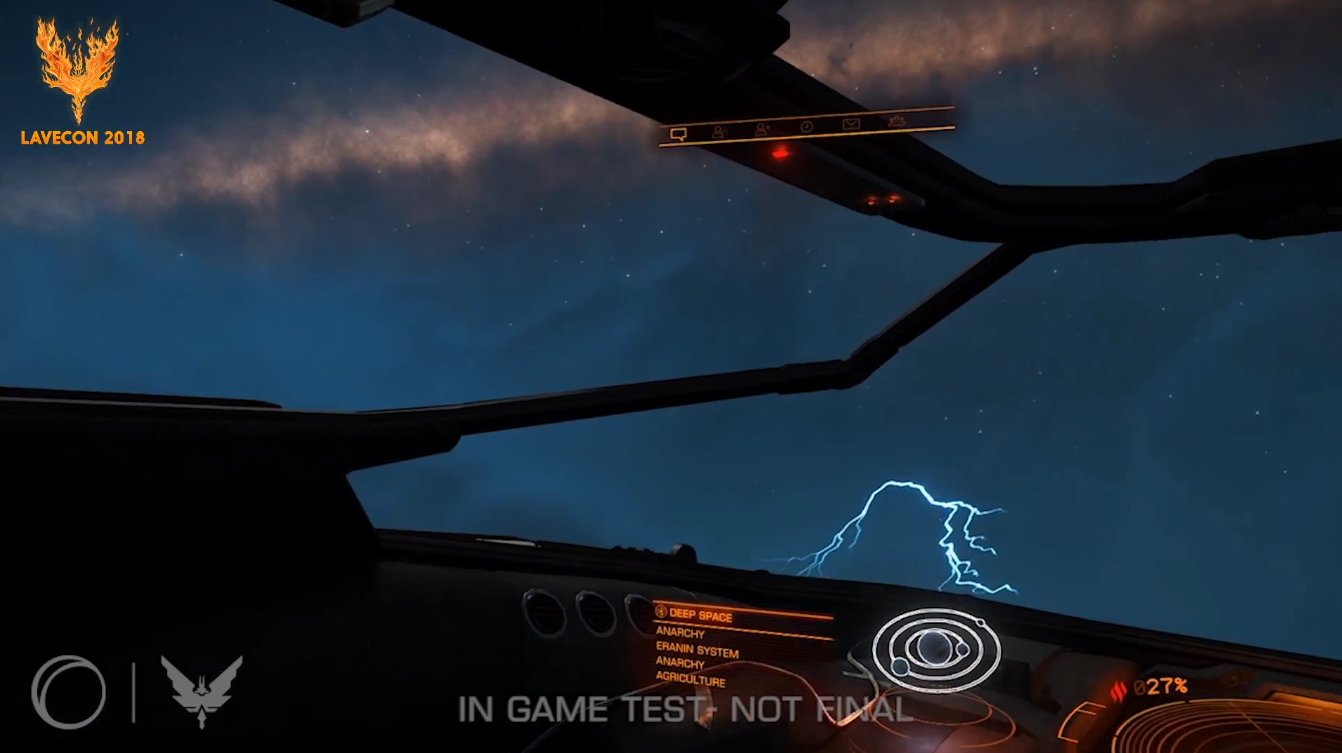 Thanks Frontier for the eye candy and the much desired info!
Last edited: