After passing through security and into The Main Street Plaza, the first exhibit guests may view (without riding a gyrosphere) is our
Strange Defenses!
exhibit, home to our Styracosaurus, Nasutoceratops, and Archeornithomimus!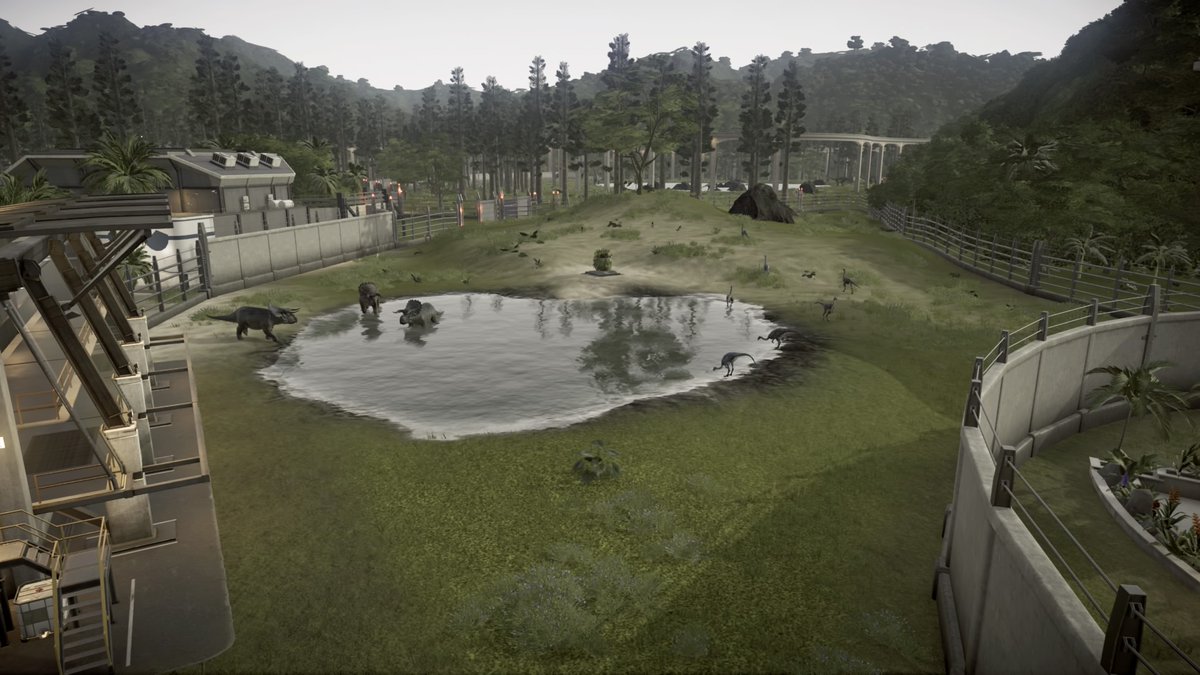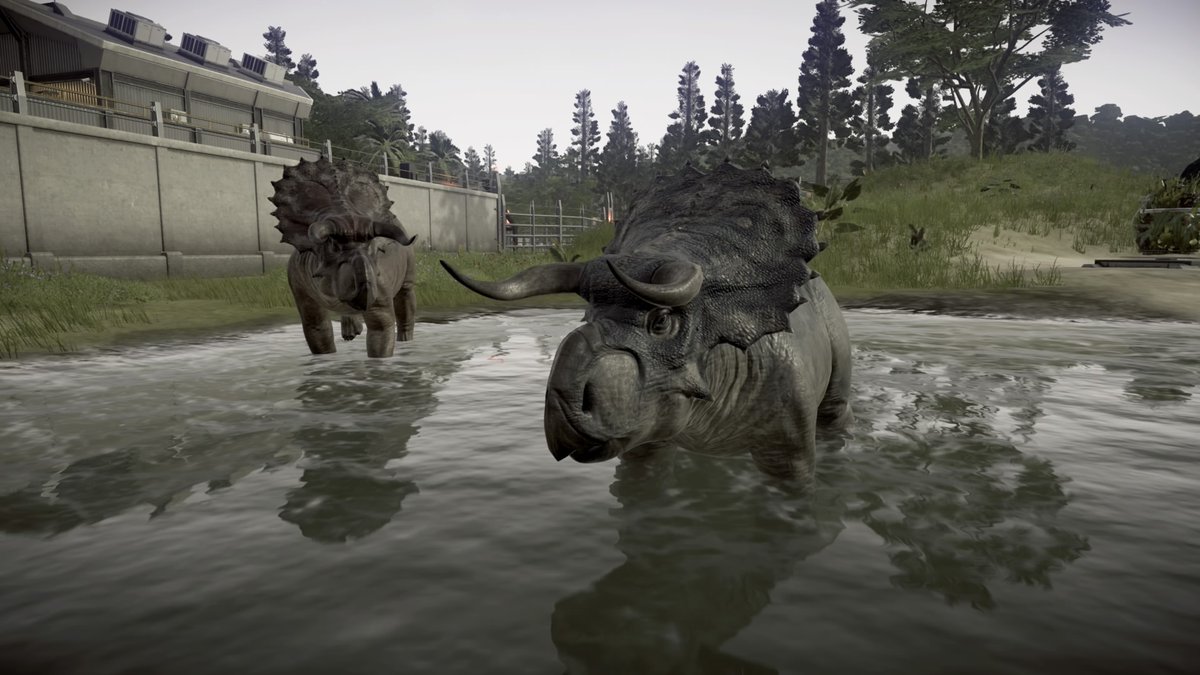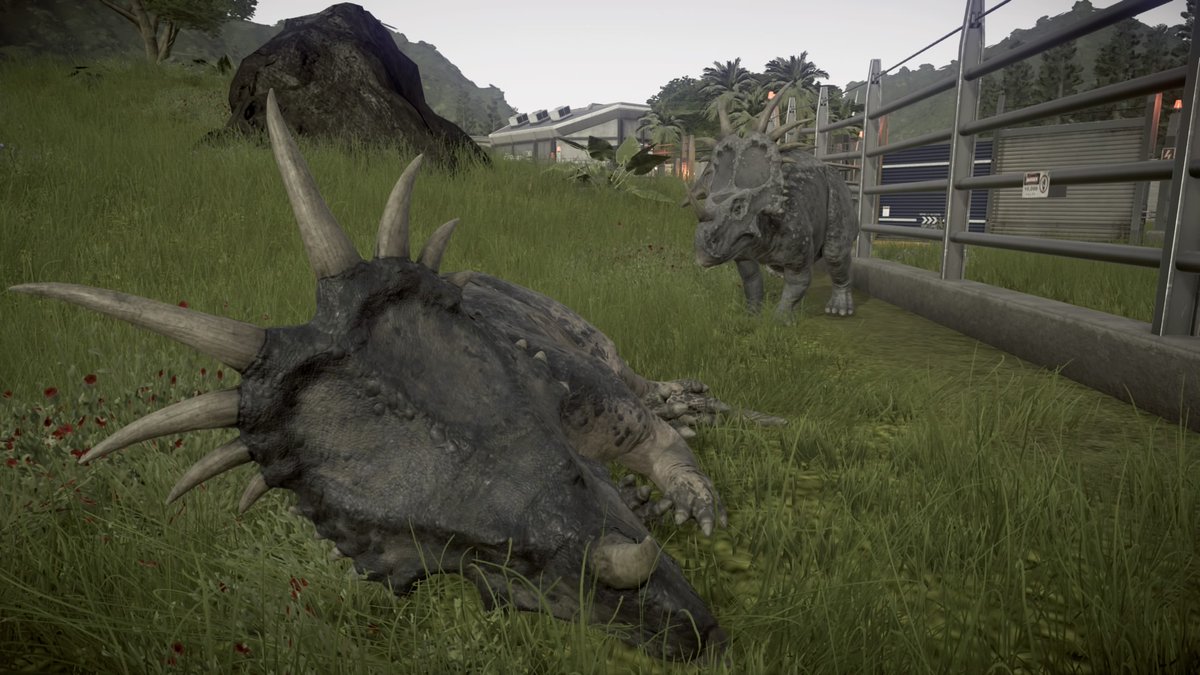 Across from them is
The Hunting Grounds
, home to our mated pair of Acrocanthosaurus, which guests may safely get a closer look in our Gyrospheres!