I think most of us remember the concept images that introduced the graphical changes to Ice Planets: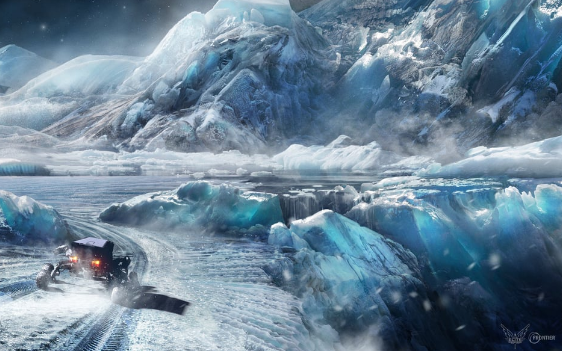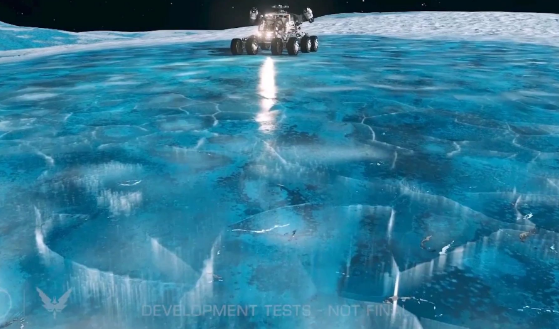 Since we still have no info at all about these changes I thought it's a good idea to start another speculation train.
The last of the 3 images is taken from the video that was shown during last year lavecon if I'm not mistaken. What we see there is deeply different from the first two concept art. In fact the first 2 show mountains and complex structures made of ice and snow, while the last one shows only a vitreous flat ice surface. While the third one is a nice picture and a big improvement compared to what ice planets are now, the first two with the snow remain my favourite interpretation of a graphical representation of ice planets.
Let's see some questions then:
Do you think we will have that kind of snow in the final release of ice planets or will we only see the vitrous ice type?
If we're gonna have both do you think these will be applied to two different type of ice planets/biomes or will they cohexist on the same planet?
Do you think that the SRV behaviour on the two different type of surface will be different and improved to what we have now or is it just a graphical improvement?
Some ice/snow structures on the concept images look fragile, so does it worth to add phenomena like avalanches or dangerous situation on ice planets to improve the gameplay? For example when we shoot to crystals to extract material, these structure could become unstable and the vibrations may generate some minor earthquake/avalanche.
What type of new gameplay do these images suggest to you?