Community Manager
Frontier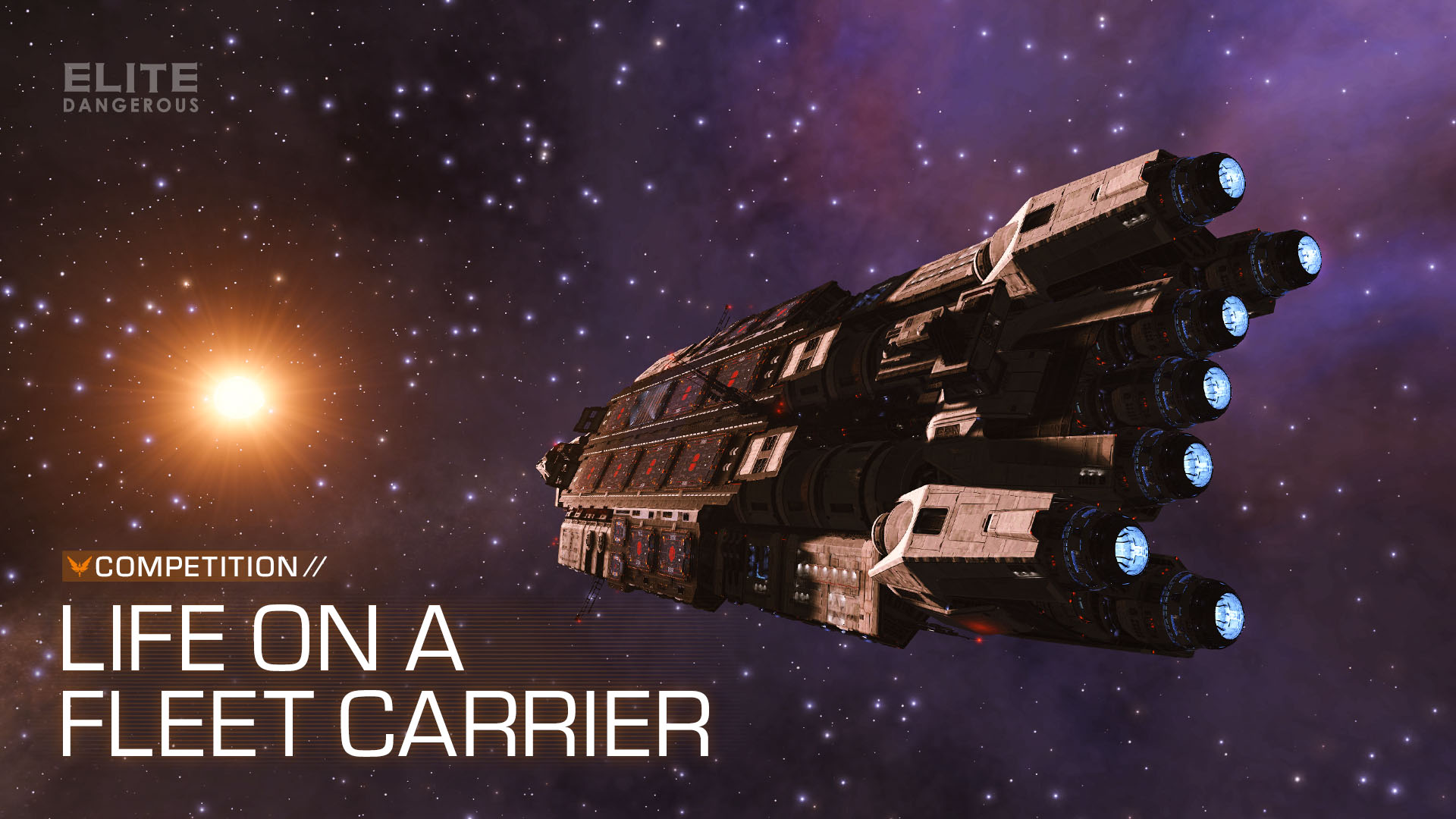 Greetings Commanders!
Want the chance to win a
X52 Pro HOTAS control system
and
ARX packs
? Make sure to enter our "
Life on a Fleet Carrier
" competition!
With the beta now currently underway, we want to see
your
personal logs of life aboard these giant vessels. We want to see what life is like either as a commander at the helm of a Fleet Carrier, or as a guest embarking on missions from your new mobile base of operations. All mediums are welcome, including written reports, videos, songs or even something entirely different!
The competition will be split into three categories with one winner and two runners up from each:
Written logs
Video logs
Other
The top entries from each will receive a
25,500 ARX Pack
with second and third place each receiving
8,400 ARX Packs
. In addition - the community team's
favourite
entry across all categories
will win a
HOTAS controller
to explore the galaxy with!
We can't wait to see what you create!
Competition Terms and Conditions:
Official entries must be submitted to community@frontier.co.uk with the subject: 'Life On A Fleet Carrier Competition'.
This subject must also contain the entry type (Written, Video, or Other). Example: 'Life On A Fleet Carrier Competition - Video'
Valid entries must remain under 500 words or 5 minutes long where applicable. Entries where there parameters don't apply must be submitted as one material (e.g. one digital image).
All entries must be submitted by May 26 at 00:00 UTC.
Frontier have the right to remove any entry at their sole discretion.
Objectionable or offensive content will be disqualified.
Winners will be contacted by the Frontier Community Team via email.
Winners have 7 days to respond and claim their prize; if no response has been received after 7 days, another winner will be selected.
Frontier employees and relatives are excluded from participating in the event.
Frontier reserve the right to exchange any prize for a prize of similar value.
Frontier have the final say on the winner and prizes of the event.
Good luck on your mission, Commanders!
UPDATE - 28/05
We're moving this week's livestream to Friday (29/05) to announce the winners of the 'Life on a Fleet Carrier' competition! Join Stephen Benedetti and Bruce Garrido to see who won at 13:00 UTC on Twitch!
Source: https://www.twitch.tv/FrontierDevelopments
Last edited by a moderator: