Hello, today I propose a show its light that I finished last week.
Source: https://www.youtube.com/watch?v=fziAZgfs-Ww
Here are some day and night photos =)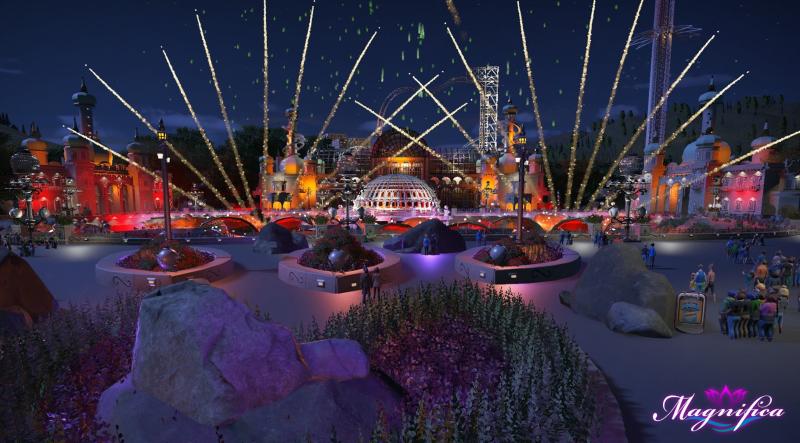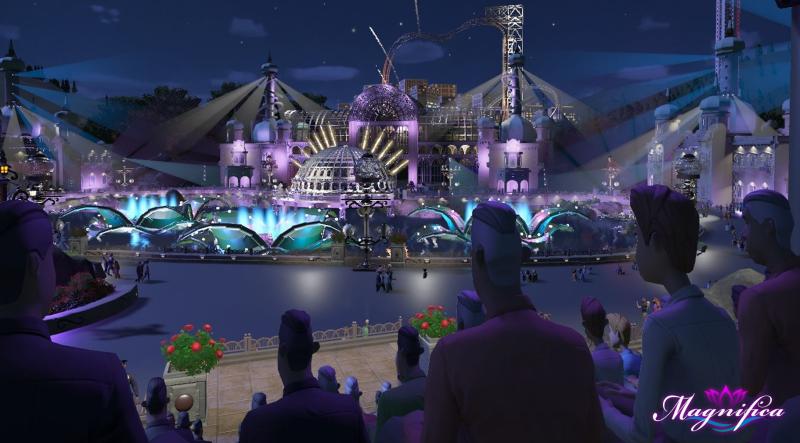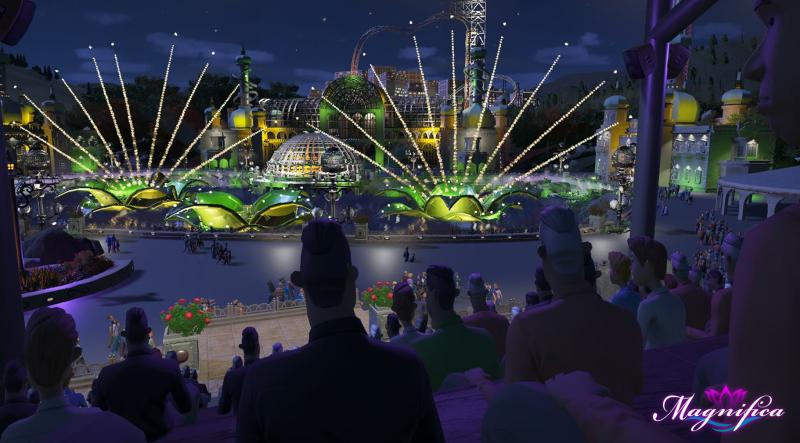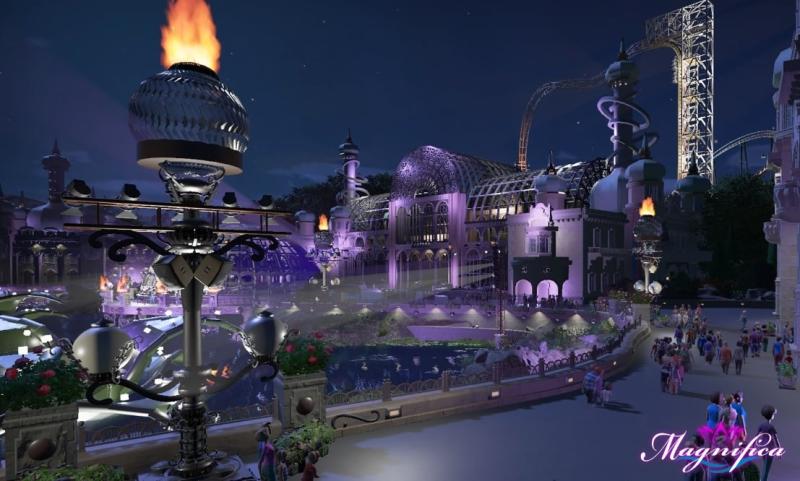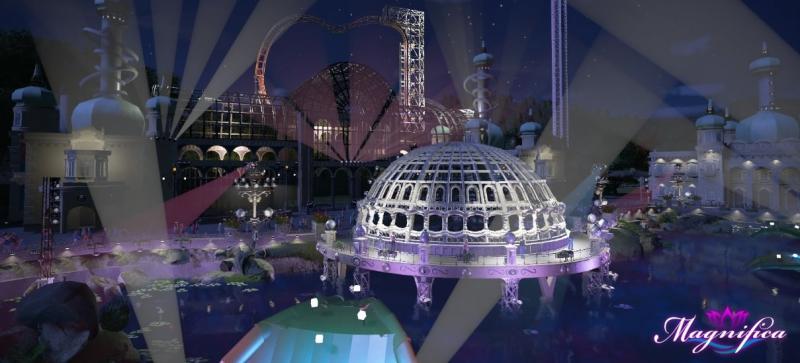 I also give you some views in broad daylight so that you can see some of the elements not visible at night.
Let's start at the lake with a few lyres. Not being able to choose any position, they are not posed as you usually see them. It's mostly to get the stack bundles the way I want them to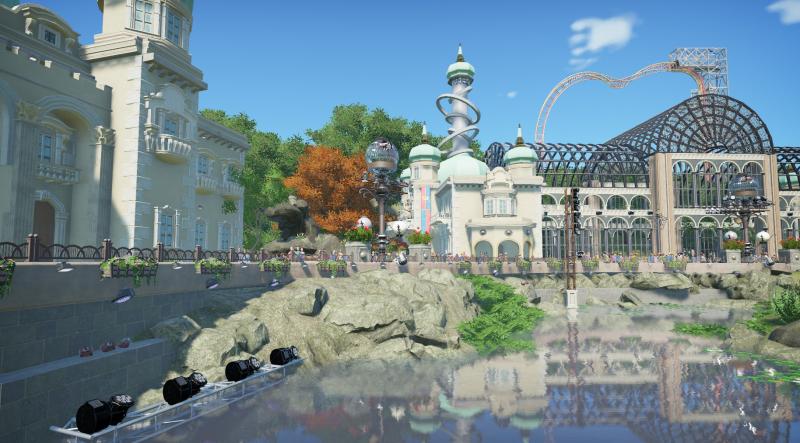 For the 2 huge bleachers that you can see, I wanted to mask the side, to prevent visitors from seeing below. It is always very ugly the structures and no interest to show them. So I opted for a rock cladding with small ponds. What do you think ?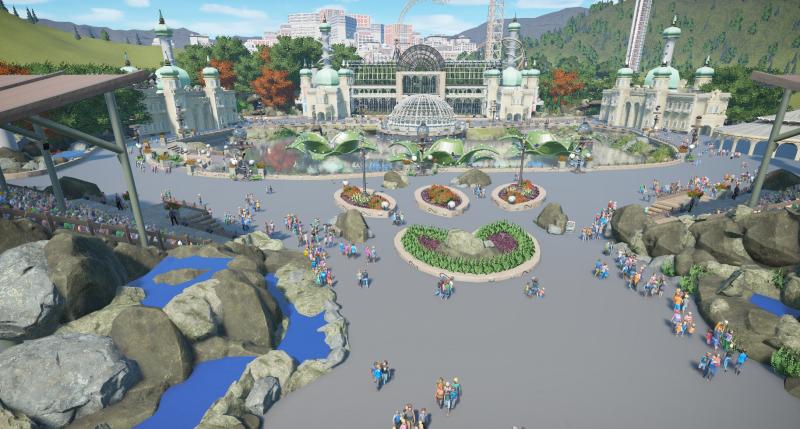 I added in the installation light 7 skytracer for the nice look. For those who do not see what it is, it is the huge projectors that are used to point people at night for discotheque. The beam is visible for miles around. In planet coaster the beam is almost identical to the lyres ...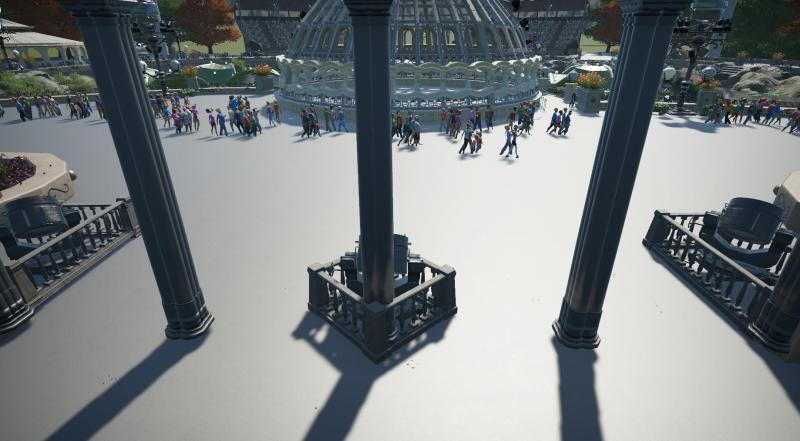 I end with some photos with a general view of the whole area :