EDIT: Prepare for May 16.
ZACH IS BACK

Want to stop illegal Thargoid immigration? Help stop thargoid-on-human crime?
Join the squadron and help Make the Galaxy Great Again!
Experienced or not, it doesn't matter! Whether you're still flying a loaner Sidewinder or your very own, fully engineered Cutter, we'll have you fighting Thargoids in no time!
(Insurance is not covered by Mr. Trump or any associates unless otherwise stated.)
All are welcome! Merchants, Explorers, and - of course - Combat Pilots. Whether you use your brain as a spare hull reinforcement module in your Federal ship, or do questionable things to your slaves in the back of your Imperial bask-o-matic, we want YOU to help stem the tide!
To join, simply find the Make the Galaxy Great Again! (MGGA) squadron through the squadron menu, apply, and join the discord!
(Discord unavailable pending the return of Mr Trump to the known Galaxy) . Most of us are currently in the UTC+1 time zone, so if we're not there - post something, we're either asleep or working hard on deporting Thargoids.
BUILD A WALL AROUND THE PLEIADES. MAKE THE THARGOIDS PAY FOR IT.
MAKE THE GALAXY GREAT AGAIN
ZACHARY TRUMP 3305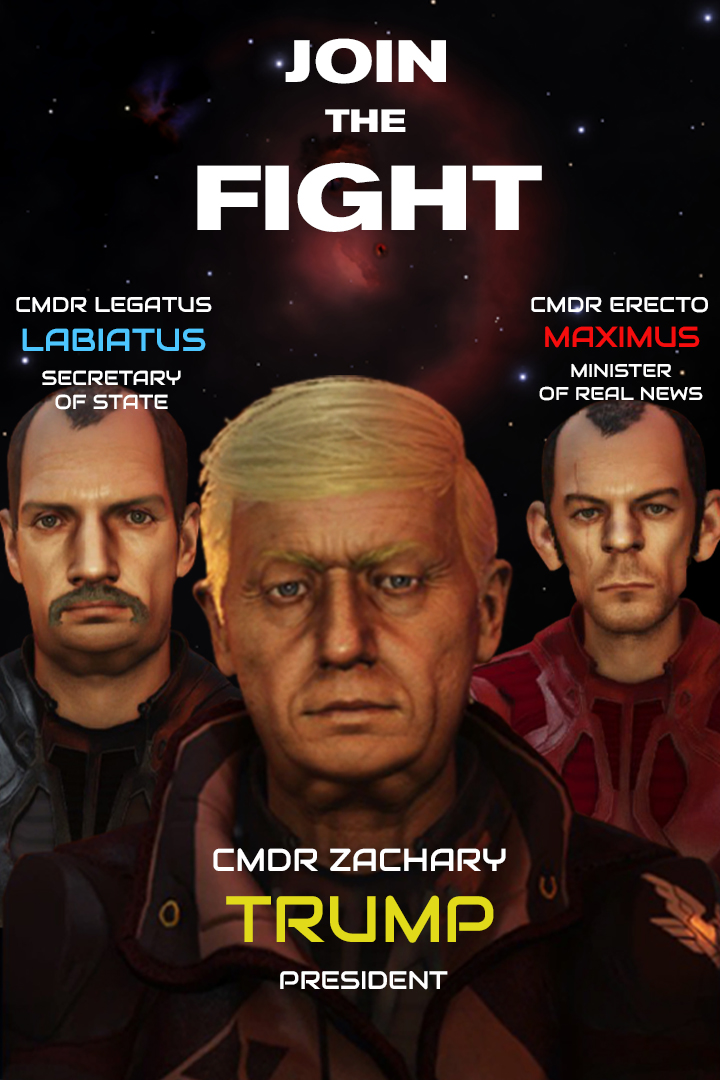 Last edited: