Senior Community Manager
Frontier
Hayo coaster friends!
It's the end of the month, so you know what that means: time for another Monthly Catch Up, detailing all the lovely Planet Coaster things you might have missed during the past month.
News:
Hot off the heels of February, we kicked off the month with a celebration of the
Vintage and World's Fair Bundle
being released for Planet Coaster: Console Edition. You probably caught some trailers, screenshots and giveaways on our social channels, and we hope you found them inspiring when designing your own coasters, shops, and parks! Don't forget to upload your wonderful creations to the Frontier Workshop so the rest of the PlanCo Console fam can use them in their own games. We are continuously blown away by all the incredible things you make and we can't wait to see the rest of it.
We also rolled out two patches for Planet Coaster: Console Edition during March:
Update 1.5.2
and
Update 1.5.3
. These updates added in some stability fixes and other issues reported by the Console Edition community. We want to give a sincere thank you to everyone who reported bugs and issues to us. The team is always hard at work fixing any stability issues and errors so please don't forget to report any and all issues to our
Issue Tracker
so our team can look into it.
Finally, some sad news: This is Chante's last month as Community Manager here at Frontier. She's moving on to start a new chapter in her life and while it will be hard to say goodbye we are so excited for her next adventure! We wish you all the best, Chante, and we're sure we will see you around.
You can read her goodbye post here
.
Community Creations:
We would be remiss not to mention the fantastic community creations that were featured on our social channels this month. Here are some of our favourites:
First up we have the amazing
Pyramid Falls by KodyBits
. This impressive 15*15 miniature park comes with two shops, bathrooms, an information booth, and three whole attractions packed into a pyramid inside an oasis. Definitely worth checking out!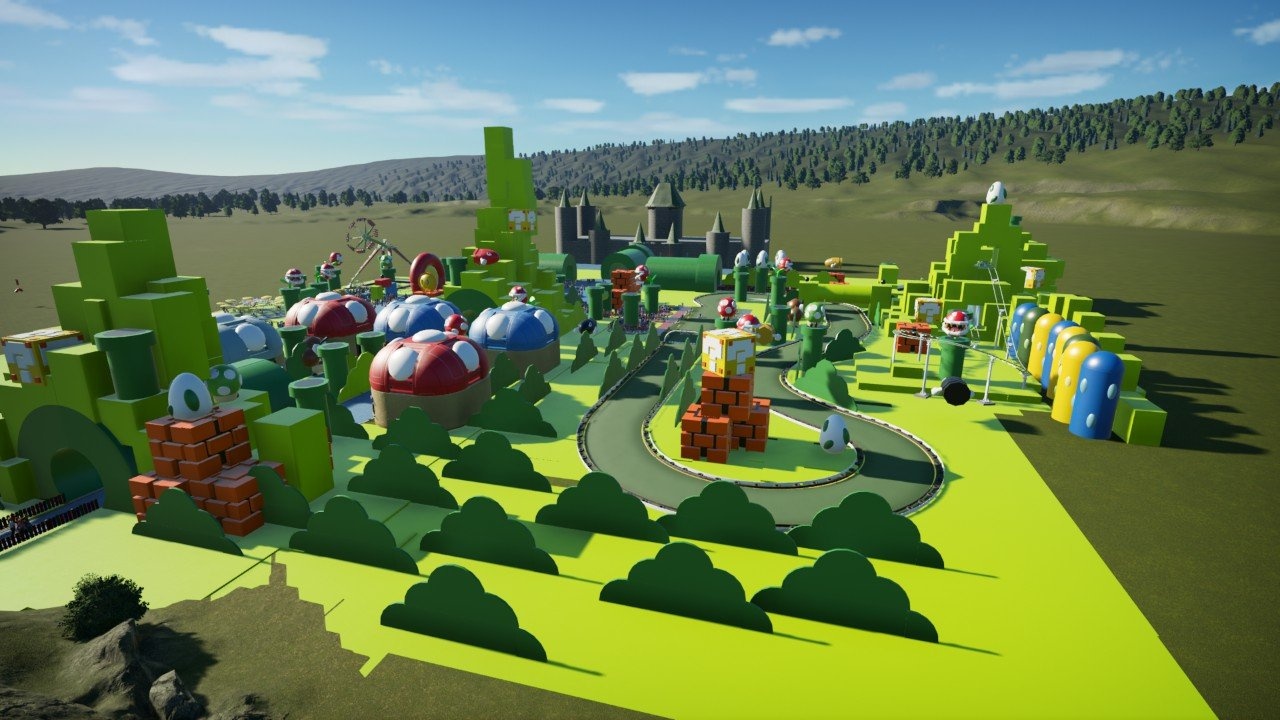 Don't worry, PlanCo Fam, you haven't wandered into The Mushroom Kingdom!
Charleyzard's The Super Mario Adventure
brings the Mario Kart experience to your Planet Coaster park, letting your guests zoom around pipes, item boxes, blocks and Piranha Plants.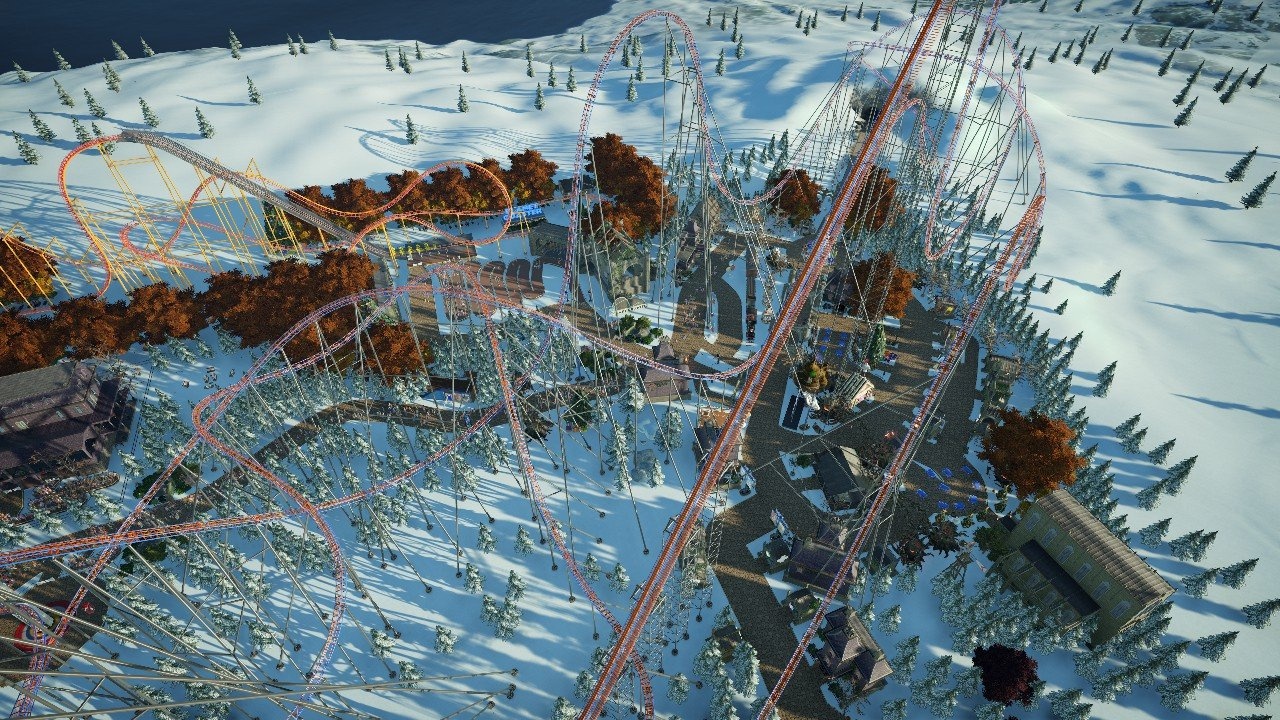 What's this, what's this? There's colour everywhere? What's this, what's this? There's white things in the air?
Utegg86's Nightmare Before Christmas
might just transport you into your very own Christmas Town!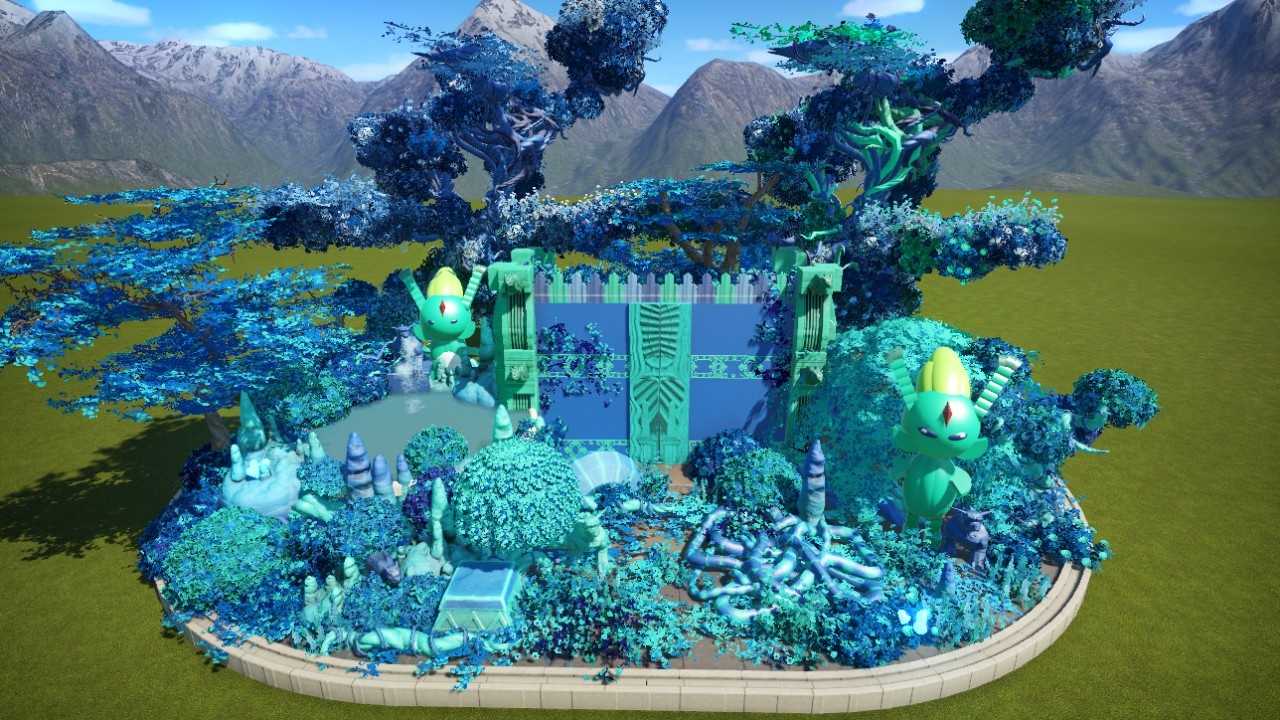 An alien from the Sapphire Galaxy has crash landed and made itself a little home away from home.
Sapphire Garden by Anigmandra
is sure to add an intergalactic flair to your parks.
Creator Spotlight:
This month we teamed up with four awesome content creators to make some brilliant blueprints for the Frontier Workshop: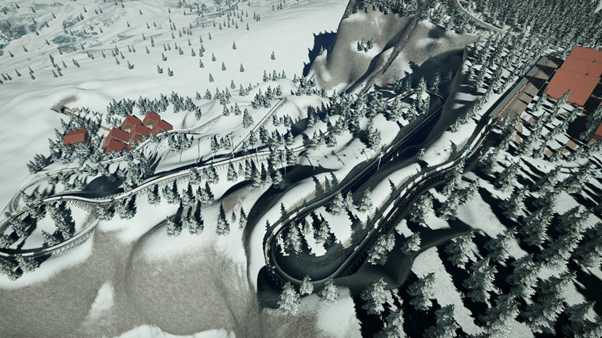 Bavarian Bobsleigh by OldaRobot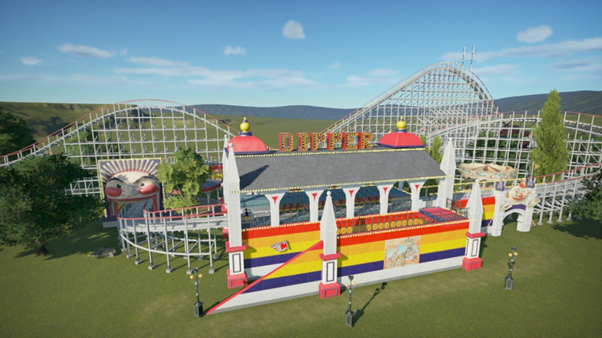 "The Dipper" by Parks Bros!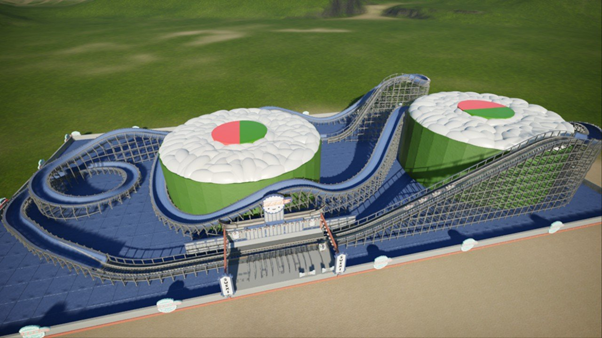 "The Sushi Roller" by
8bit_josh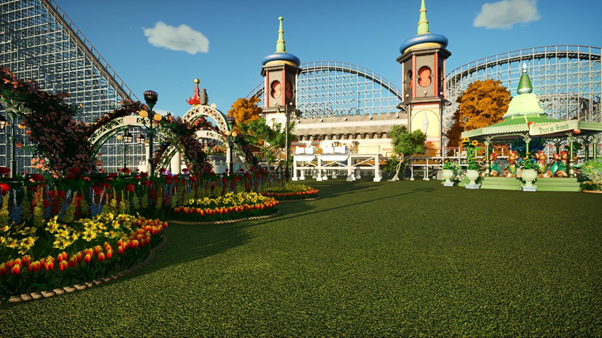 "Vintage Coaster" by
MotoStreams
​
We also want to highlight TommyT 067's Futureworld Coaster, a rippling fast coaster featuring 8 inversions and over 50 seconds of Airtime during 5 minutes of runtime. This is sure to blow the sock off your park guests:
That's it for the March Catch Up! We hope to see you again next month for another awesome Catch Up.
Last edited: