Your Feature Request / Idea
Hi all, I know there's already a lot of threads with regards to the Aquatic DLC, with what dinos they want included, what possible structures, etc.

Here's my take on the Marine DLC. Here's a warning btw, I'm not sure if the spoiler wraps for the images will work.
__
Jurassic World: Evolution - Beneath the Surface DLC

The Marine DLC - provides players with new content, story, dinos, & dialogue, as they proceed in making their endeavor in developing a Jurassic theme park beneath the waves at new locations across the Muertes Islands.

Intro:
Cabot Finch - Well isn't this nostalgic? We're back to where we started.Welcome to Isla Matanceros, on its Northern Coast at least. We managed to secure a location by its coast where we can begin operations in developing a new kind of park. Here's a clue, you're not building this on land. You better grab your crocs for this one.

Dr. Ian Malcolm - You have mastered the five deaths, or so you've been told. The question really is, is it really possible to be in full control & be a master in it? Chaos Theory says otherwise, but, I'll let you find it out for yourself. This new location, while it holds new challenges & potential, also harbors all new kinds
of dangers lurking beneath all that blue surface. Don't say I didn't warn you.

Story:
While the Secrets of Dr.Wu DLC was more about Dr.Wu, this DLC can be centered on both Dr.Dua & Isaac, as Dua's drive to be on the forefront of science & Isaac's drive to wow the crowd. Lambert however would be like the semi-antagonist on this one as he is more concerned about the dangers of operating a park underwater, as he constantly warns you of the extreme dangers this endeavor poses.


Locations:
Eastern Coast of Isla Matanceros - Starter/Tutorial Island w/ rain.
Northwestern Coast of Isla Tacano - Mostly light & heavy rain with the occasional storm.
Northern Coast of Isla Sorna - Prone to severe storms & big waves, with the occasional waterspout.
+ 1 location in Isla Nublar for the Sandbox
__
Now that I've given the intro, part of the story & suitable locations, I'll show you the structures.
These are concept designs I made myself.


Marine Creation Laboratory
- A marine version of the Hammond Creation Lab. Allows the cloning & release of prehistoric marine dinosaurs. The Structure is modified to operate in a marine environment.
-Slightly more expensive that its land counterpart.
-Has 4 upgrade slots
-Since it cannot be connected to underwater pathways, power is provided by connecting it via underwater cables to any structure that is connected to the underwater pathways, or the arrival point itself.
-Credits to Nick Tagney, I used his JWE Hatchery Concept as my basis for mine.



Asset Control Center
-An operations structure unique to the marine/aquatic DLC.
-Combines the functions of the ACU & Ranger stations.
-Personnel make use of submersibles to perform tranquilization, medication, & repair of damaged park structures.
-Uses helis to disposed of deceased dinos.
-1 submersible is available after construction, with 2 more available for purchase, for a maximum of 3. Has 5 upgrade slots.
-Slightly more expensive than either its land counterparts, but cheaper than both combined.
-Since it cannot be connected to underwater pathways, power is provided by connecting it via
underwater cables to any structure that is connected to the underwater pathways, or the arrival point itself.
-Submersible control will be the same as the ACU helicopter, although slower in response time.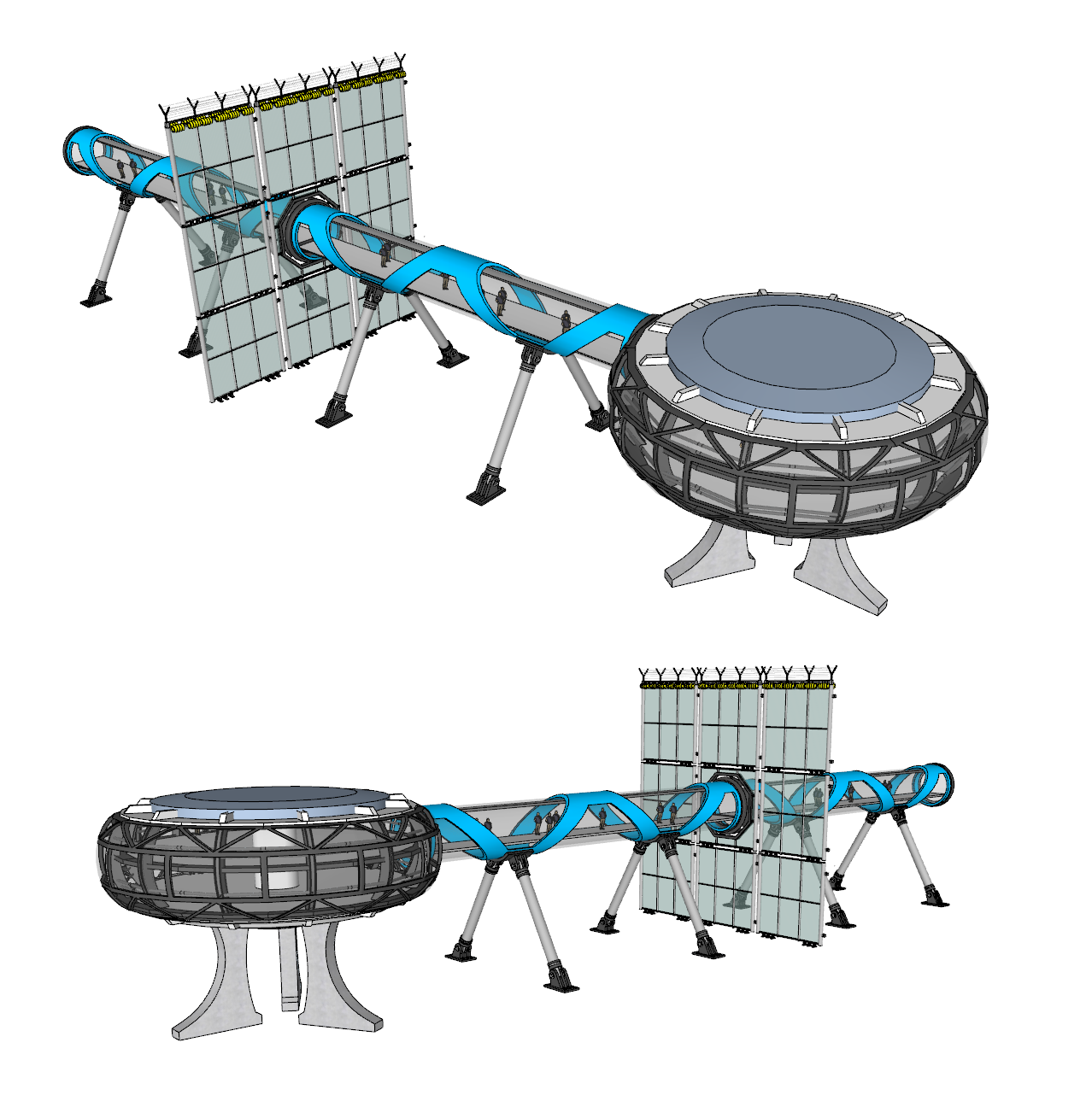 Underwater Viewing Dome
-Provides guests with dinosaur visibility. Has a very wide viewing arc, & requires an underwater pathway connection to function. Can be placed inside an enclosure.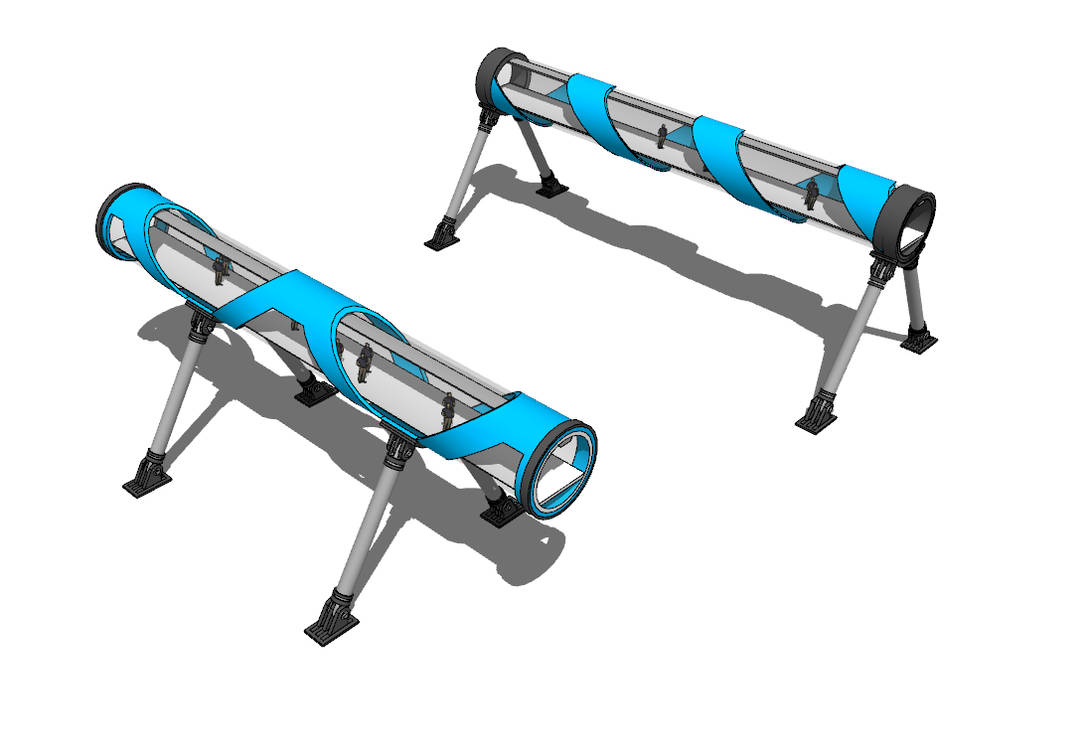 Underwater Pathways
-Provides guests access to the park when connected to the arrival point & to other connected structures.
-Also provides visibility as well as serving as an electrical conduit,conducting power to structures connected to it.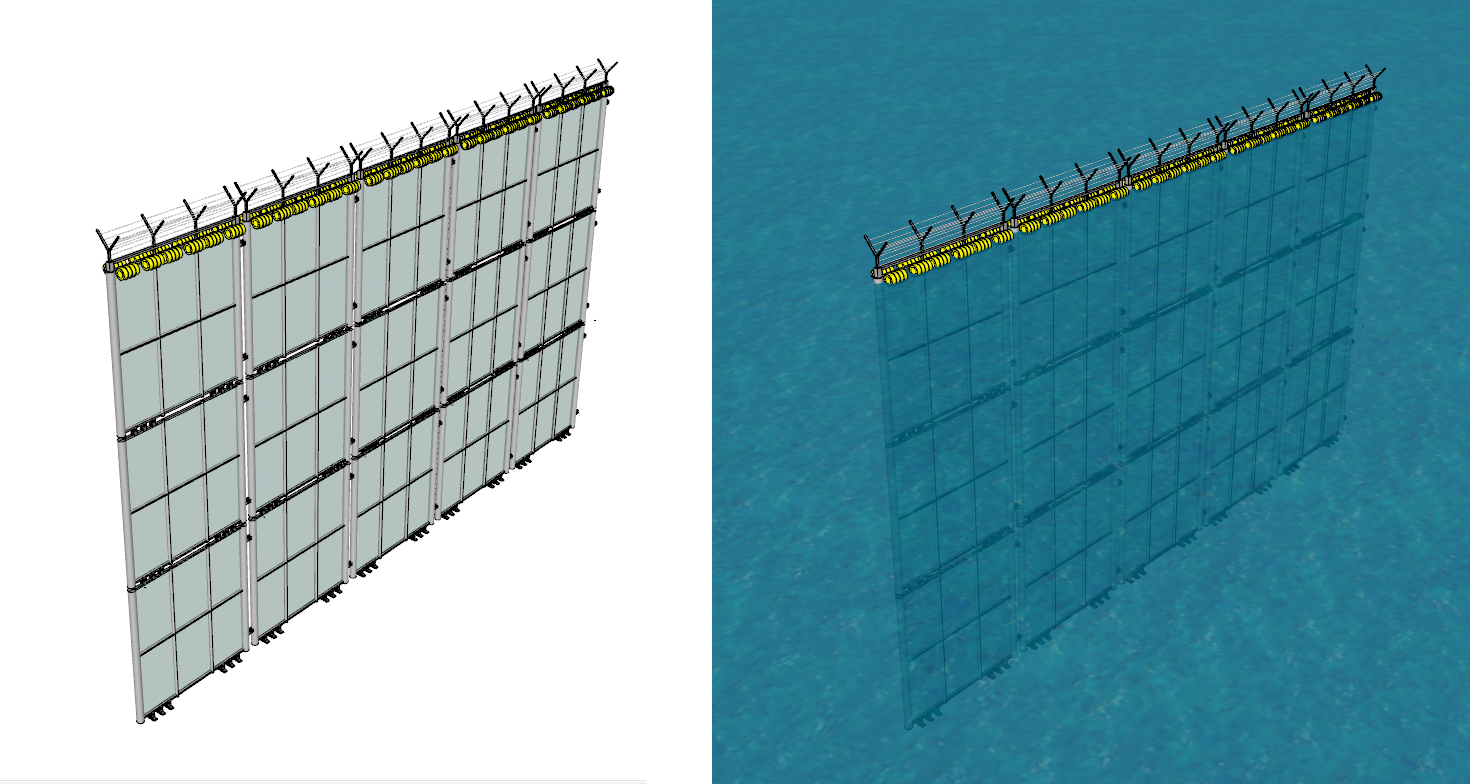 Fence
-Made to look like the fence in the Mosasaur Lagoon in the JW film.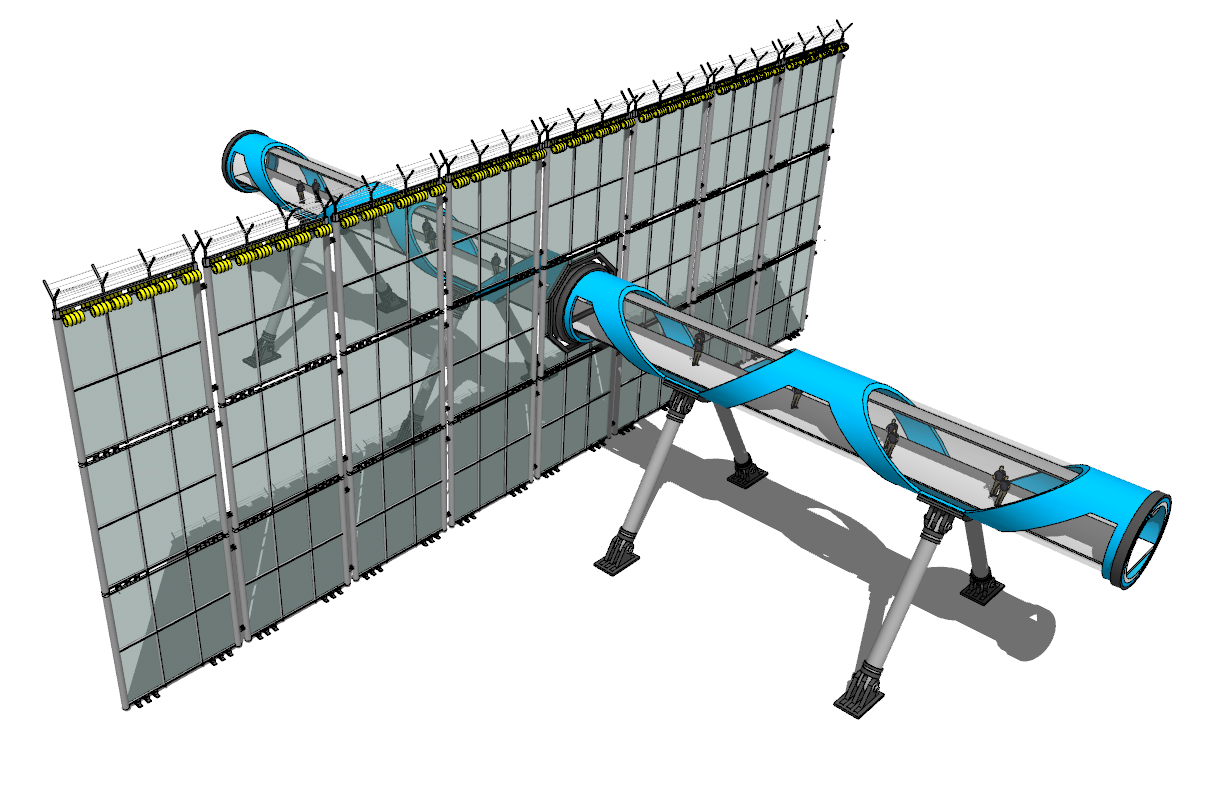 Underwater Pathway Tunnel can be made to pass thru the fence.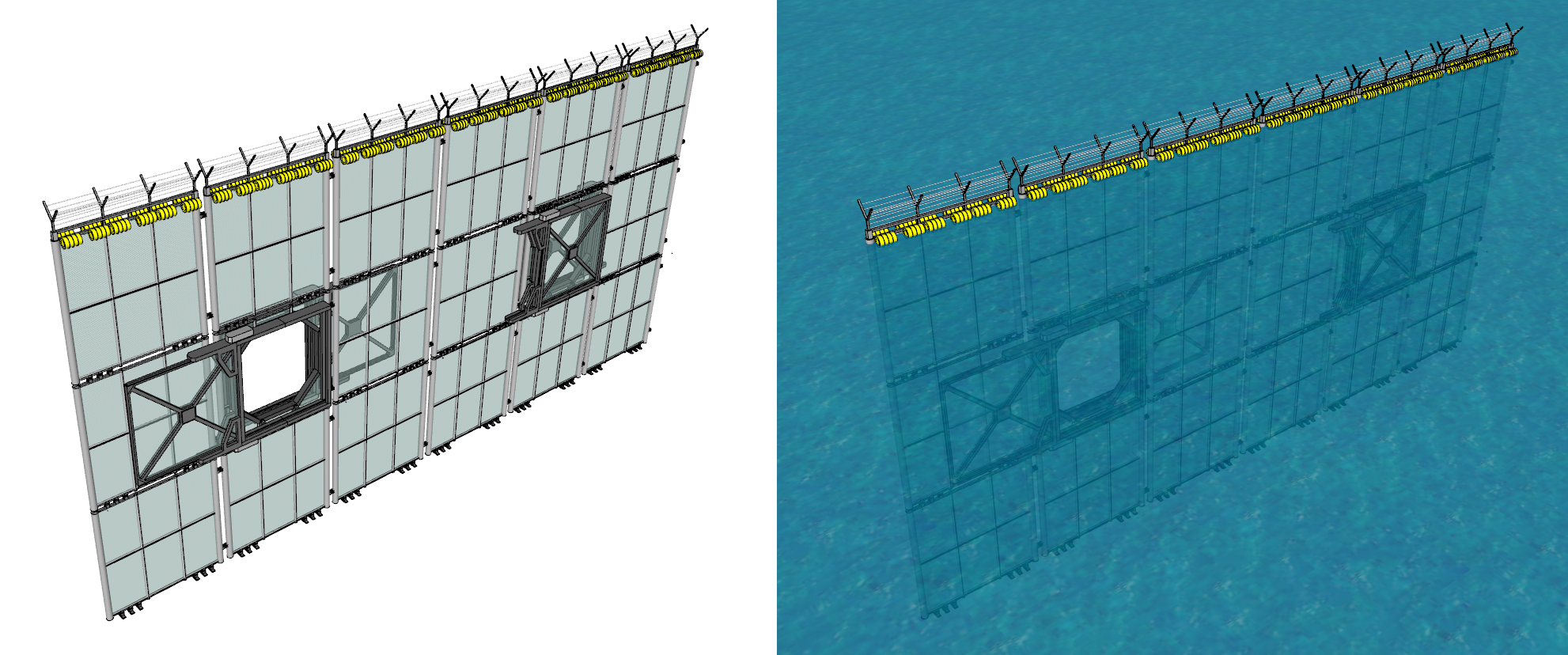 Gate A
- Small gate attached to the fence. Allows passage for ACC Submersibles & Small Marine Dinos.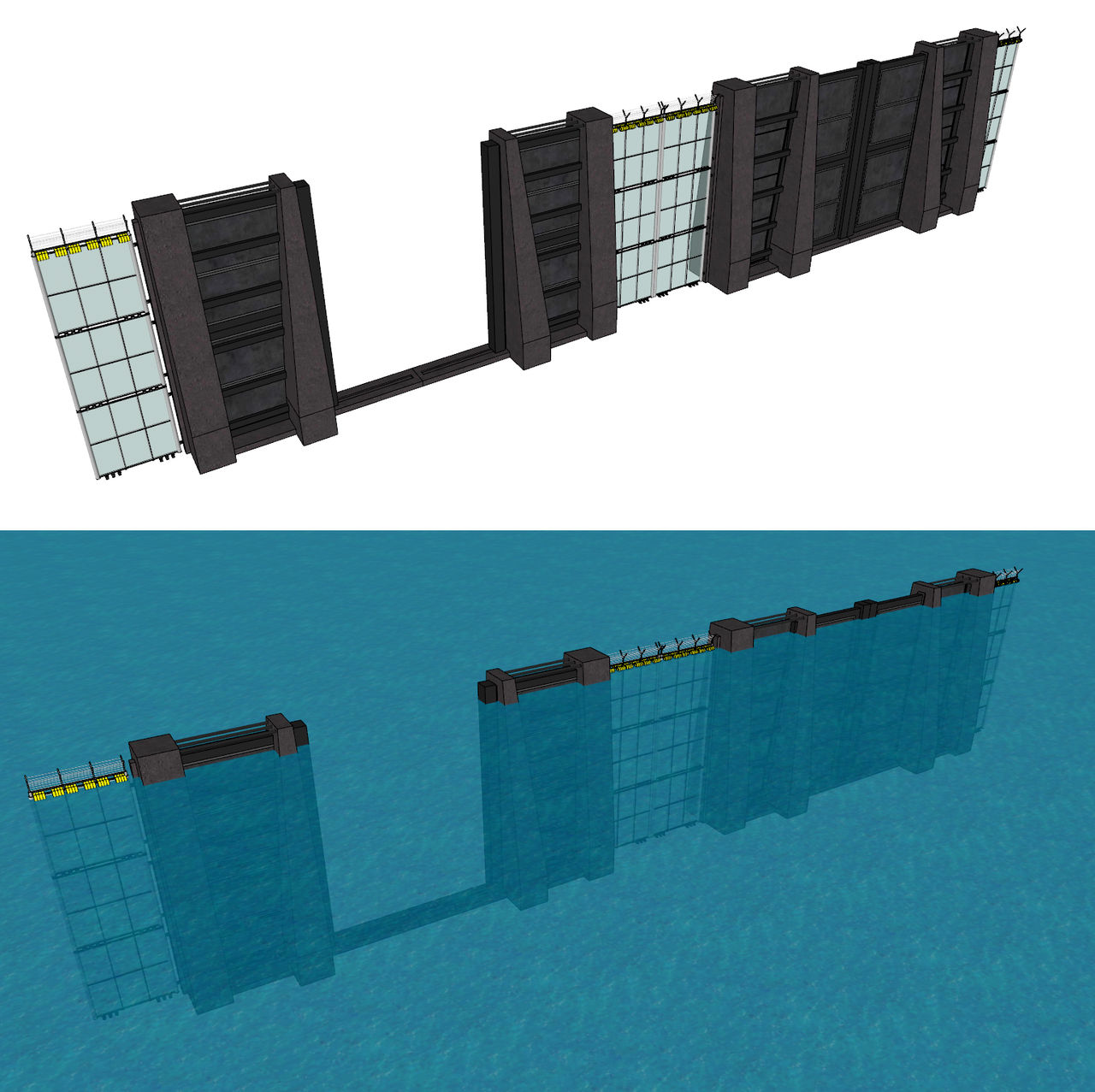 Gate B - Large gate designed to allow passage for large marine dinos such as the Mosasaurus. Has
a slow open & closure rate.


Central Hub
-Serves as the centerpiece structure for every Marine Dino Park. Combines the functions of the Innovation, Science & Security Centers.
-Profit provided scales to the amount of current player reputation for each division, with a maximum of 75%. Example: Current division reputation is 100%, Only 75% is scaled into profit.
-Must be connected with underwater pathways.
-Profits from multiple Central Hubs don't stack.


Service/Personnel Dock
-Provides personnel transport service from shore to important structures.
(No more guests poking their noses into places they shouldn't be in.)
-Personnel arrive via heli, then transported by boat to linked structures.
-Comes with 1 transport boat when built, with 2 more available for purchase.
-Each boat can be linked to service a single structure only, OR
-Each dock can only service 3 structures that it is linked to.
-Current structures that can be serviced will be the Hatchery & ACC.
-The routes the boats take from the docks to the linked structures will have to be set by the player themselves, like how we set the routes for the gyrosphere, only that its 1 way. The boats will automatically head back to the docks after reaching the linked structure & staying there for a few seconds.
-Routes cannot be placed inside enclosures.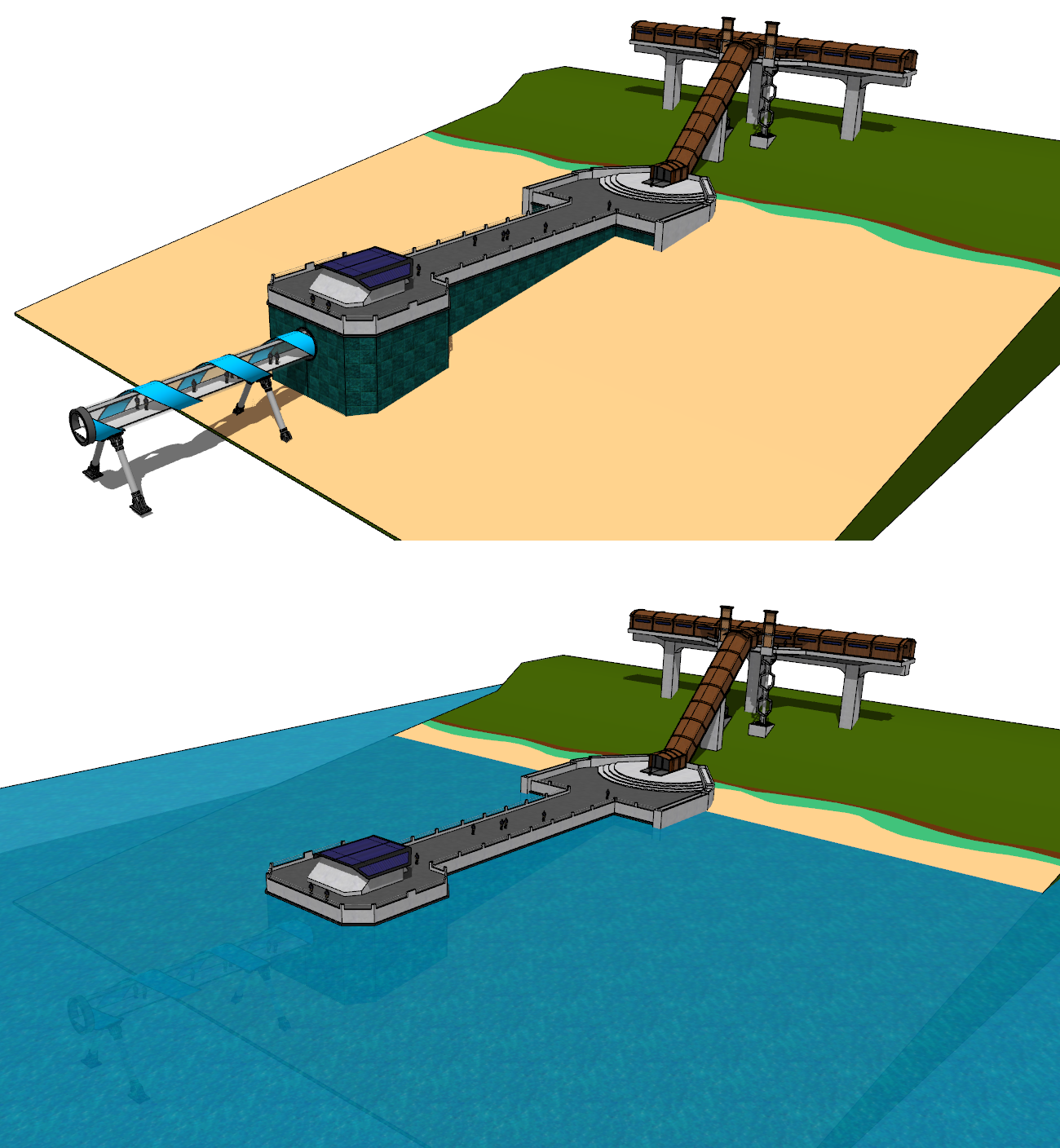 Arrival Point
-Allows guests entry/exit to/from your park.
-Must be connected with underwater paths for guests to access your park.
-Serves as the origin of electrical power for the park.


Submersible Concept - Unfinished
Red circle on its top is a hatch
Blue circle will be for the harpoon turret

__
__
Here are the rest of the concept ideas that I haven't made any 3d model yet.

Feeders - Think of the fish cages that is in use by most countries. You can search it in google.
-Satisfies dino hunger. Attached to the fence.
-Feeder only releases live bait when the dinos "hunger meter" is about 20-30% away from the red bar.
-This way, there is no unnecessary release of live bait, & feeder stocks dont have to be reset often.
(This can be applied as an update/patch to the current live bait feeders in the game - No more goat invasions)
Feeder A - releases a live tuna to satisfy the hunger of small to medium dinos.
Feeder B - releases a live shark to satisfy the hunger of medium to large dinos.

Guest Hub
-Provides Food, Fun, Drinks & Shopping facilities for guests, as well as visibility.
-Must be connected with underwater pathways to function.

Submersible Tour
-Researchable Item
-Allows guests to experience swimming along the aquatic dinos in a reinforced submersible.
-Follows waypoints set by the player & can pass thru gates.
-Provides visibility & fun.
-Research costs is 2x or 3x than that of the monorail.
-Very expensive to construct & run.
-Can provide good profit if done/managed correctly, can incur negative income if poorly planned.

Avoidance Beacon
-Researchable item.
-Submerge buoy/beacon tethered to an anchor. (Think of it as a submerge naval mine, but not spherical but pill-shaped)
-Prevents dinosaurs from venturing into restricted areas.
-Has a limited range. Only activates when dinos are detected. Needs to recharge after a period of time. (A nod to the avoidance beacon in JPOG)
-To avoid abusing such capabilities, only a limited number of xx-beacons is allowed to be placed around the park. (Gives a sense of challenge on how to best employ the beacon)
__
__

Power, Fossil Expeditions & Extractions, & Research

Power Generation
-Electrical Power is provided off-site. Meaning no more powerplant construction.
-Start of the game, players are provided with xx-amount of power.
-Additional power can be purchased with preset amounts.
-Maintenance costs for power would be 2x/3x compared to their land counterparts.
(Reason for this is to provide some sort of challenge)

Fossil Expedition, Extraction & Research
-Provided off-site by the players already existing Expedition, Extraction & Research Grid.
-Cost of expeditions & research would be double, extraction costs would remain the same though.
__
__

Researchable Items:
-Avoidance Beacon
-Submersible Tour
-Central Hub
-Gate B
-Feeder B
-Underwater Viewing Dome
-Temperate Skin - Panthera pardus(Leopard) genome - Inserting this gene gives the dino a spotted appearance. (Spots may be subtle/faint, spaced apart & usually located on the dorsal surfaces of the animal.
-Arctic Skin - Ursus maritimus(Polar Bear) genome - Inserting this gene give the dino a pale white appearance.Paler than the alpine version. (Albino dinos anyone?)
__
__

Challenges:
-Players would have to be more resourceful & careful in their park planning due to the increased costs of construction, research & in running the park. Better brush up on financial management.
-There will be occasional fluctuations in power generation, causing some structures in the park to lost power due to minimized power availability for xx-amount of time. Depending on which island the player currently is on. Chaos Theory anyone?
-Whenever guests injuries or deaths occur, lawsuit fines are 2x/3x the costs than the current costs.
-Whenever a dino manages to escape into the open ocean, players WILL have to pay a massive fine that scales with the type of dino that escape. The bigger the dino that escaped, the bigger the fine.
-In the event that a dino successfully escapes into open waters(ocean), the parks rating & income will be dramatically reduced for xx-amount of time. If a park is poorly managed, it is possible to incur negative income.
__
__

So there you have it guys, my take on a JWE:Marine DLC.
I'll be posting how the DLC can be implemented as well as the Possible achievements in a different thread as this is for the buildings & attractions, but is still part of this DLC.
Link to part 2:
https://forums.frontier.co.uk/threads/marine-dlc-idea-beneath-the-surface-part-2.462008/#post-7753492
Any feedback from you would be appreciated


Cheers,
Hykelion
Last edited: