Community Manager
Frontier
Hi everyone,
Welcome to the May Roundup! It's been a very exciting month for Jurassic World Evolution with the recent news of our free update 1.8. We've loved seeing your reactions to the news, and we can't wait for you to get your hands on it! Let's take a look back on some of the awesome things that have happened this month.
Earlier in the month we started a new article series called Feature Focus, where we take a sneaky peak at some of the new features appearing in the next update. We got to see glimpses of some amazing content like:
18 June
) but also that there will be new paid content coming along with the update. We'll be sharing more information about that soon, so keep an eye out on our social channels. We can't wait for you to see what's coming to the islands!
Community Favourites
Treizebook made this incredible brochure for their park, let's hope some hard copies are available too!
PartySwine captured this poor Struthiomimus' last, terrifying moments...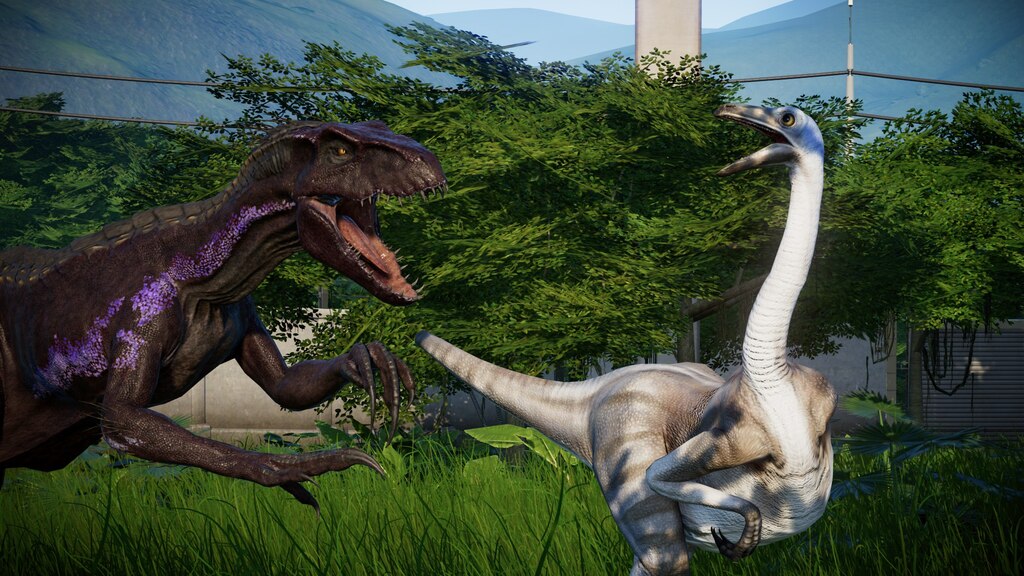 Ahoyt01 got this beautiful screenshot of a Dilophosaurus!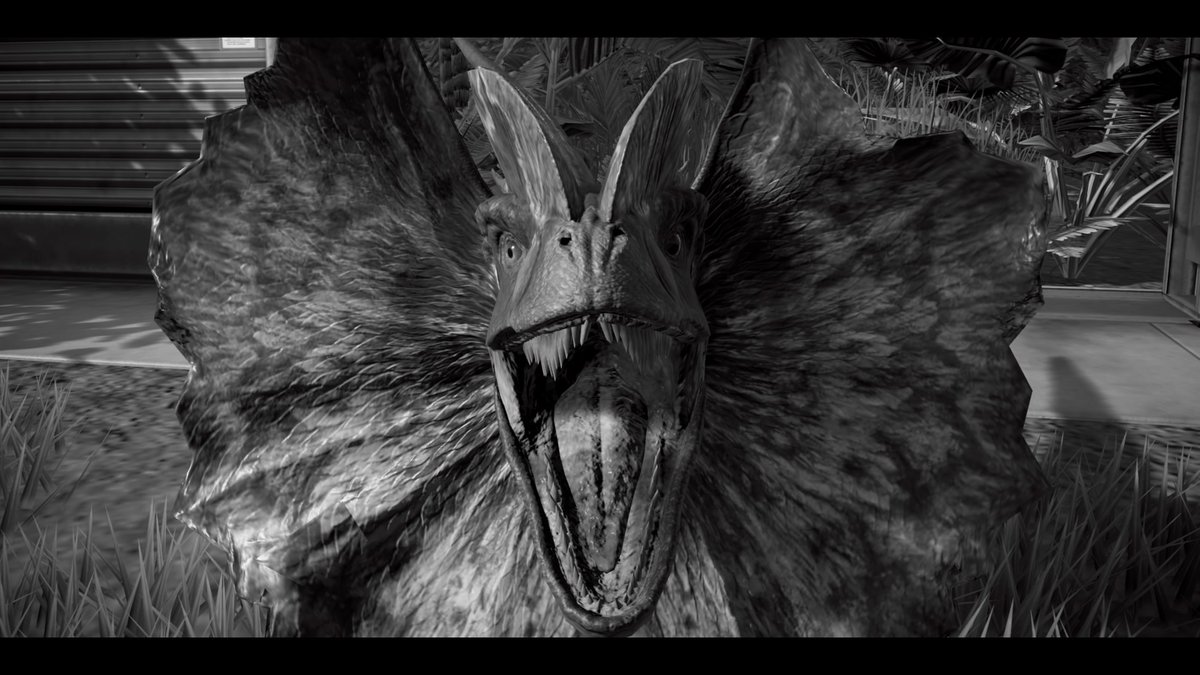 Creator Spotlight
YouTube channel: Jurassic Productions SFM is our spotlight this month, with a wonderful cinematic overview of their abandoned park.
Source: https://www.youtube.com/watch?v=-CDncgsRm3s
Community Conversations
​
There's been a lot of talk about the new update since we started our Feature Focus articles, and it's been lovely to see how excited you are for the features we've shown off so far. Thank you for all of your support, we absolutely cannot wait to show you what else is coming! Remember to keep an eye on our social channels to stay up to date with all the latest news.
That's all for this month's Roundup, thanks for another spectacular month. Now let's roar into summer!
Steggs