Hello Commanders, welcome to this month's Meet the Team interview! Last month, we spoke to
Commander Electron and Commander Sputnik of the customer support team
and this month, we're speaking to Lead Render Programmer, Kay Ross!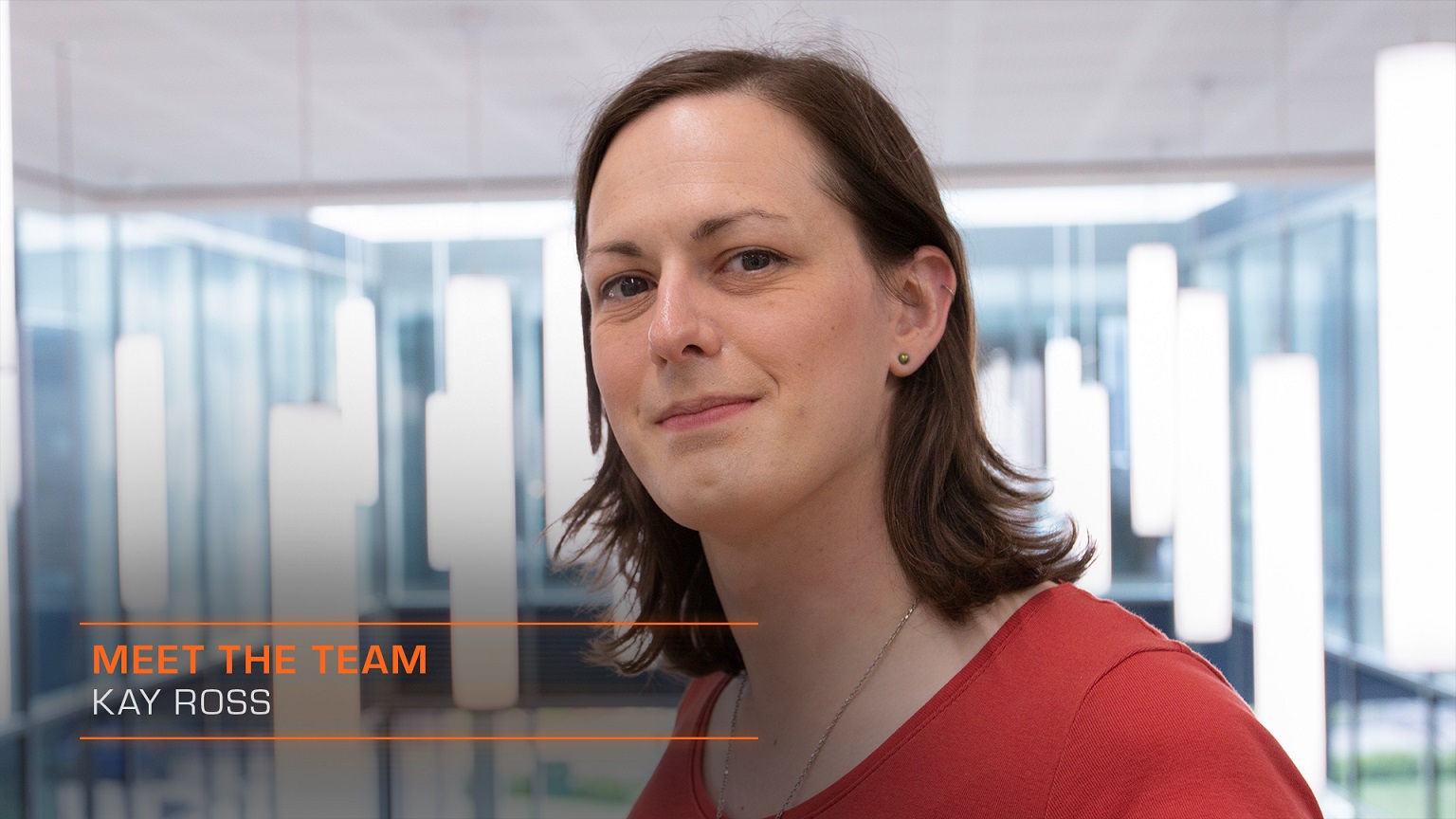 ​
Hello, Kay! First off, what's your Commander name?
Hello there everyone! My name is Kay Ross and my Commander name is… Kay Ross. I'll let you all figure out how I came up with that one.
What is your role within the studio?
I'm the Lead Render Programmer working on Elite Dangerous. My role entails many things, but here's a general overview. In layman's terms, my job involves managing the code side of the visual systems of Elite: Dangerous, taking the gorgeous resources, models and visual effects (VFX), colouring them, lighting them and displaying them on your screens.
Render programmers create the rendering engine that pulls all the imagery together in real time, and most of the effects that you see are the results of magical mathematics that is calculated by your GPU. I also have a hand in planetary tech, for example, the generation of planet surfaces.
How long have you been at Frontier and what was your role when you first started?
I've been with the studio for six years now. In the beginning I was a "Full Programmer", working with the gameplay team as we developed the core tech for Elite Dangerous. I worked on a wide range of different parts of the engine and gameplay systems to start with - from things such as camera inertia when turning your ship to debugging networking issues.
Eventually I began to work on the Stellar Forge itself, including the generation of the game galaxy and the stars and planets within it. I spent a good couple of years working on it before moving onto the more graphical side of the game, which is where you'll find me now.
How did you first get into the games industry?
Before joining the games industry, I was a research physicist at Lancaster University, working with a US laboratory called
Fermilab
. My research was based around looking at the differences between matter and antimatter in the decay of subatomic particles, which is a
little
way away from graphics programming! However, a large part of particle physics experimentation is writing efficient analysis code which became a skill I could then transfer to what I'm doing today.
As a kid I grew up with Frontier: Elite II on the Amiga 600 and I've been a big fan of the series ever since. As a gamer and a scientist, Elite Dangerous was a project I really wanted to be a part of, and after several applications and interviews, I was lucky enough to join the team.
Do you have any advice for others wanting to join the industry?
Firstly, take the time to decide exactly what it is you'd like to work on, both in terms of type of game, and career. When you go to a studio, they'll have specific roles to fill so ensure you know what your passion is. Also, make sure you have a portfolio or some evidence of expertise that relates to the role you want.
Tell us about a normal work day for you?
Like many of my colleagues my day starts with a lovely hot cup of coffee before I prepare for the rest of my day. I kick off with emails and chase up any information that I need to be caught up on.
However, a lot of the work I do isn't based around day-to-day work, but milestones. We'll have an objective that we work toward, and at the end of each period of time, we present everything we've done to the rest of the team. It's a large team effort to meet each milestone, so we often have meetings during that time to discuss and review the work we've completed so far. As the team lead, I tend to do a little less programming these days, and a more managing my team to ensure they have the tools, knowledge and everything else they need to continue with their work.
What are the biggest challenges that you face working on Elite Dangerous?
Elite Dangerous is a very ambitious game with huge goals and... let's face it, we've created an entire galaxy to play with, all in real time! The challenge arises as there are many different elements that have to be rendered at the same time, at different sizes with different lighting conditions, and they have to be shown to every player.
Many games are developed with a particular camera angle and lighting in mind, which means that you're able to hide elements that you don't want players to see. With Elite Dangerous, things have to be planned and implemented very carefully as we don't have those kinds of limitations. You've got stars, planets, astrophysical jets and the entire Milky Way skybox which can be seen from every conceivable angle!
What's your favourite memory of working on Elite Dangerous?
I think my favourite memory is of going to Lavecon for the first time just after the launch. I was able to meet Commanders face-to-face, get their feedback and see just how passionate they all were about this game I'd worked so very hard on. It was a very touching experience for me, as I realised that when the game was released, it was bringing people together and forging friendships!
What's your favourite thing that the community has done in regards to Elite Dangerous?
Am I allowed to say the time that they purchased lots and lots of pizza and had it delivered to our office? I really do like pizza.
For real though, I don't think I can write enough words to do our community justice. My favourite thing is how groups have formed and thrived and helped others - in game, in supportive Discord collectives and in real life too. What is really touching is the multitude of charity streams done - for example to aid SpecialEffect, the Multiple Sclerosis Society, and many more.
You, the Commanders, make the game and all the work that goes into it worth it.
What have you learned from working on Elite Dangerous?
As mentioned earlier, before I joined the studio I was a scientist, and we would write code that only
we
were expected to read or understand, as everyone else on the project only needed to see what the results were. Working on Elite Dangerous, which is a large collaborative project, you simply can't create code that only you know how to work with. Over time I've learnt to create high quality programming which others are able to work with, alongside profiling and optimisation. If you're looking to be a good software engineer, the games industry is a great place to learn!
What is your favourite Elite Dangerous ship and why?
My favourite ship is the Viper because that was my go-to ship for Frontier: Elite II, the nostalgia I feel flying one is wonderful. We have more polygons these days so the shape isn't quite the same, but I still feel like a kid in the 90's, who's just gotten home from school, playing videogames on the floor.
Have you named your Viper?
Yes, it's called the "Spruce Moose" after Mr. Burns' tiny airplane in
The Simpsons
.
Tell us a fun fact about yourself.
It may surprise some of my colleagues, but I have a very long and varied history with martial arts, having studied Taekwondo, Shaolin Long Fist Kung Fu, Traditional Japanese Ju Jitsu and Tang Soo Do! I also used to be a fencer and I've spent many years in mortal combat with my foes (for the sake of exercise and mental well-being).
If you could ask the community one question, what would it be?
What is your go-to soundtrack, playlist or artist for those long expeditions out in the
black
?
Thank you, Kay, for taking the time to speak with us! Check back next month when we'll be talking to Lead Community Manager, Will Flanagan!