Your Feature Request / Idea
I know there's a "no wishlist or groups of requests" rule, but I can't think of any other way to present the idea:

Dinosaurs from the book missed in the game

Procompsognathus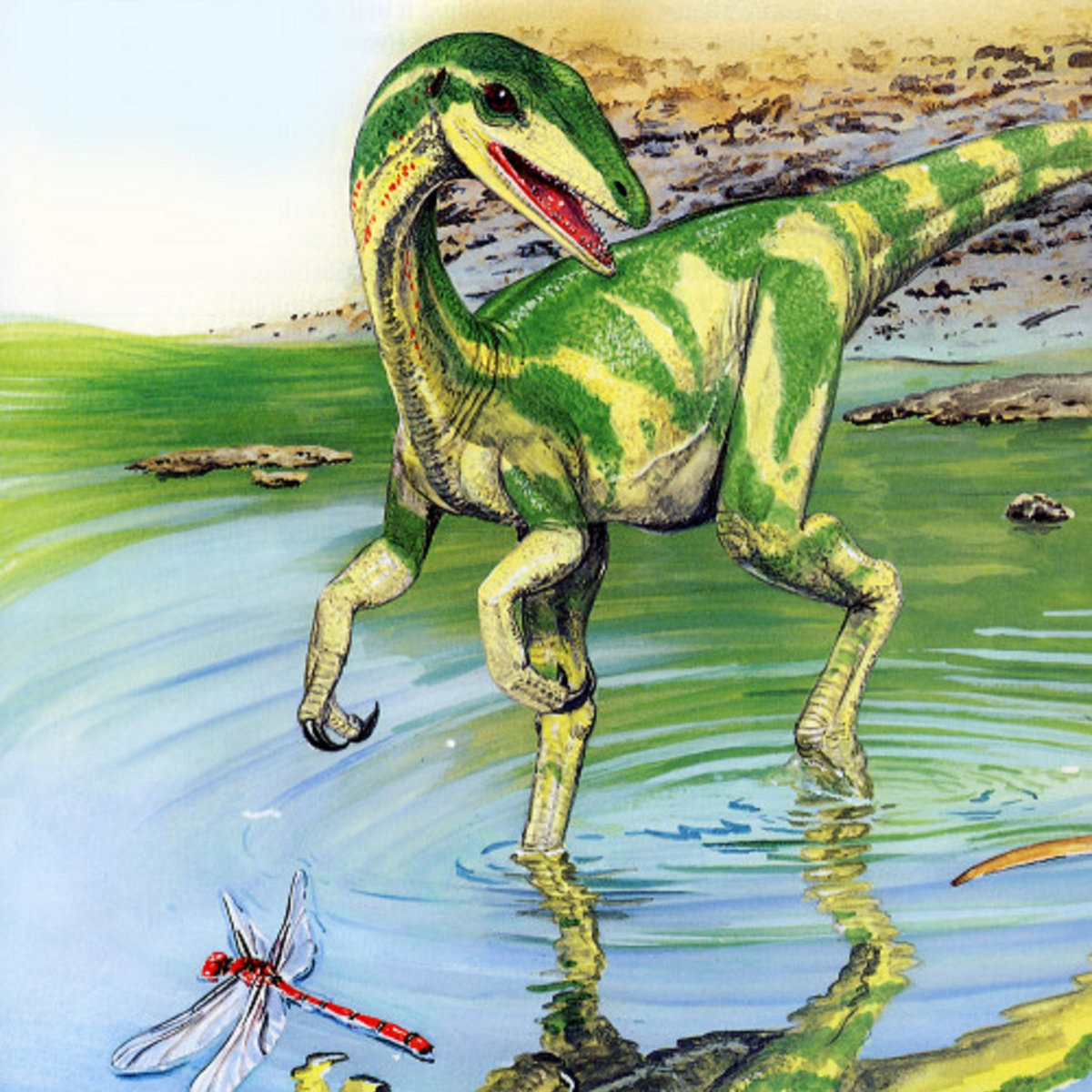 Listed as "Procompsognathida", this small carnivore is depicted in the novel as a coprophagist scavenger, the main reason to have them in the park is cleanup since it feeds on dead or dying animals and bigger dinosaurs poop (which modern bacteria can't decompose). They move in large packs, and they kill John Hammond in a similar way their movie twins kill Dieter Stark in The Lost World[. He doesn't suffer as much, since Compys saliva contains a venom that keeps him happy and sleepy (drunk or high?) while they eat him alive.


Some thoughts on how it would fit in JWE:
High social stats, like 5-12. Being a scavenger, it would only feed on meat feeders, that mening it won't hunt goats or other dinosaurs. It could, however, break out and bite the guests if hungry or uncomfortable enough. I imagine 2 possibilities about its size: to make it bigger than its real and movie counterparts (like Troodon size, maybe) or keep it small and therefore make it unable to kill guests (injured guests demands would in this case be cheaper but last longer). I would keep the venom feature exclusive to Troodon.

Othnielsaurus and Hypsilophodon


Listed as "Othnielia" and "Hypsilophodontida", I'm putting this two together because they're very similar. In the book this herbivores are described as semi-arboreal creatures, and the scene where they first appear present a headscratcher (the tour car call their attention using a mating call, but as far as they know all the animals are female...so how do they know the sound?). Later, a lone loose specimen is tranquilized and put back in her enclosure.
Both species were left out from the movies.
Some thoughts on how they would fit in JWE:
The lone loose dinosaur scene in the book make it seems like it would tolerate a solitary lifestyle, but since the first scene they appear in is in a herd they would like high social as well, like Struthiomimus, maybe smaller with a higher comfort threshold. Also, since they're described as "the gazelles of the dinosaur world", I imagine they would be very active: running and sprinting even when just roaming, a real challenge for the aim of the ACU.

Hadrosaurus


In the book, this animals star the stampede scene that Gallimimus did in the movie adaptation. One of them is hunted by one of the T-rex, and another one is seen being killed by a pack of Velocirraptors through the surveillance cameras once all the dinosaurs are freed.
It doesn't directly appear in any movie, but it is in the holoscope data base in Jurassic World.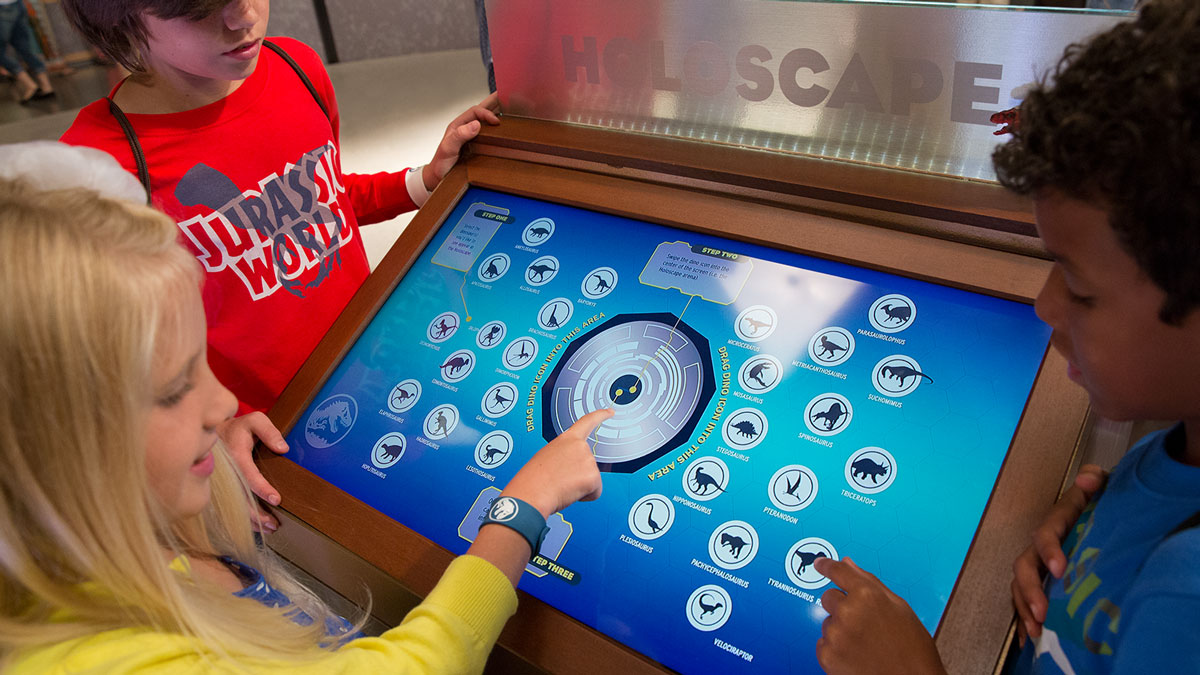 Some thoughts on how they would fit in JWE:
There are already quite a few hadrosaurids, so I don't have any meaningful contribution other than this dinosaur would be a new canvas for cosmetic skins designers.

Cearadactylus


Listed in the novel as "Pterosaurus", this flying reptiles have their own enclosure, the Aviary, and are highly territorial and agressive.
The original species didn't make it into the movies, but their behaviour was adopted by Pteranodon and Dimorphodon in Jurassic Park 3 and Jurassic World.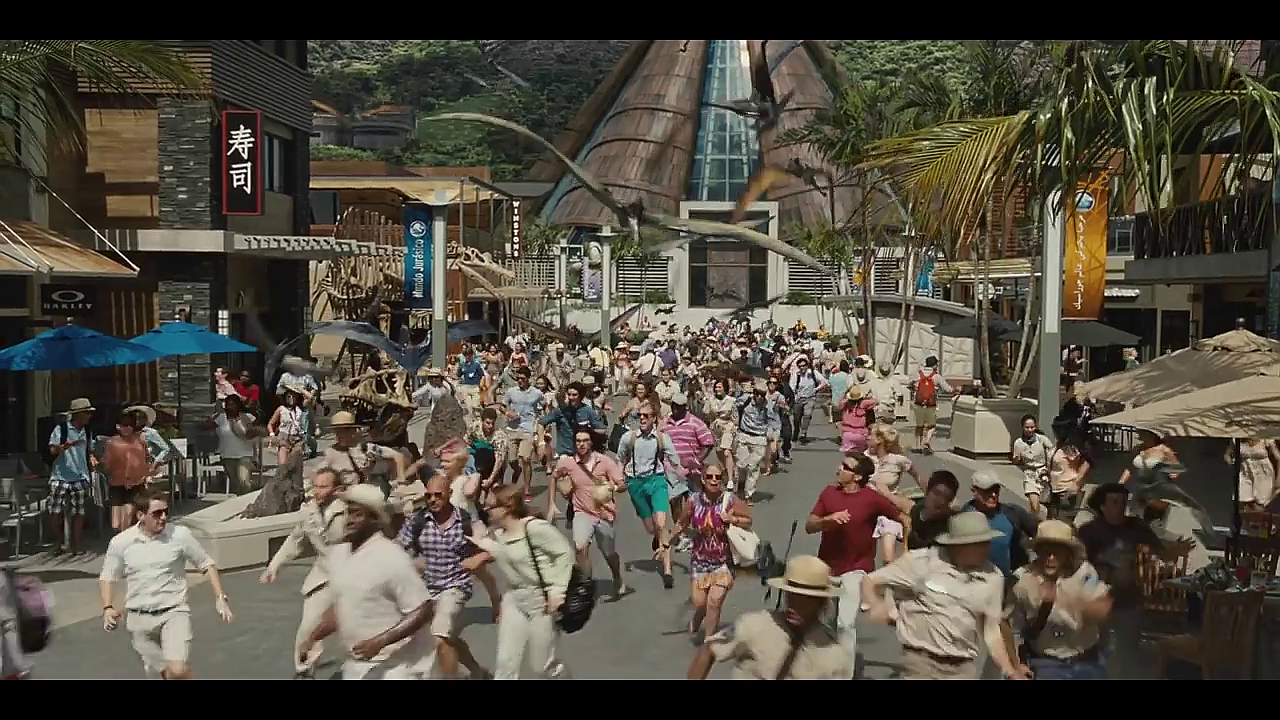 Some thoughts on how it would fit in JWE:
In the novel all 6 animals share a pen, but inmediatly attack the characters when they appear. A specific number of social different than 1 (solitary) and an equal number of ideal population would fit this. Being it a flying creature, there are more things to consider: once it breaks out, it could escape and dissapear instead of just roaming around attacking guests. There are other threads about flying reptiles being incorporated in the games either as future updates or DLCs, so I won't go further in the subject.

Euoplocephalus


Listed by inGEN as "Euoplocephalida", this is a big member of the ankylosaurids family, the second biggest after Ankylosaurus itself. It's only mentioned to be in the park, but the protagonists never encounter one so a in-universe description doesn't exist. It didn't make an appearance in the big screen, either.
Some thoughts on how it would fit in JWE:
Similar to Hadrosaurus mentioned above, other armoured herbivores could act as a good guideline, and this new dinosaur is another new opportunity for skins designers.

Microceratus


Listed in the novel with its previous name "Microceratops", this small herbivore is a bipedal ceratopsian that lives in small groups. It hasn't appeared in any movie, but it was present in the Jurassic World promotional website.
Some thoughts on how it would fit in JWE:
It could have a social need, but not too much tolerance...maybe 2-5.

Dinosaurs from the book present in the game

Tyrannosaurus, Maiasaurus, Stegosaurus, Triceratops, Velocirraptor, Apatosaurus, Dilophosaurus and Styracosaurus are the dinosaurs that appear in the original book and are available in the game. My only suggestion would be a new skin for Dilophosaurus, red, black and yellow as it is described.


(change just the colors, keeping the frill and the smaller size from the movie)