Hello.
Since ranks system have fixed tier values it is so stiff that it is inevitable to have many "elite" cmdr's around. Sometimes elite rank is so easy to gain (like exploration) and don't gives any challenge that it means nothing in ED universum. I would like to present more flexible ranks system. Game devs team have acces to different statistics for all accounts so instead of fixed values we can grant ranks based on true ranking of players where only the small % would have "elite" rank. Becouse sorting out thousands of values for each rank can be demanding task it can be done once per week between cycles and then new ranks will be granted.
Such flexible system will be more challenging and will motivate to put more effort in it (if You want to be elite all the time - as in real world). Right now it gives fun only for new players for about few weeks.
In presented example for each 5k of accounts that was active in last let's say 4 cycles (steam data) there will be only 100 (2%) with granted elite rank. In presented examples I've used multiplier of 1.404019 from this 2% or if we want it be more agressive we can take 1% for elite rank (50 best cmdr's for each 5k active accounts) we can use multiplier of 1.570192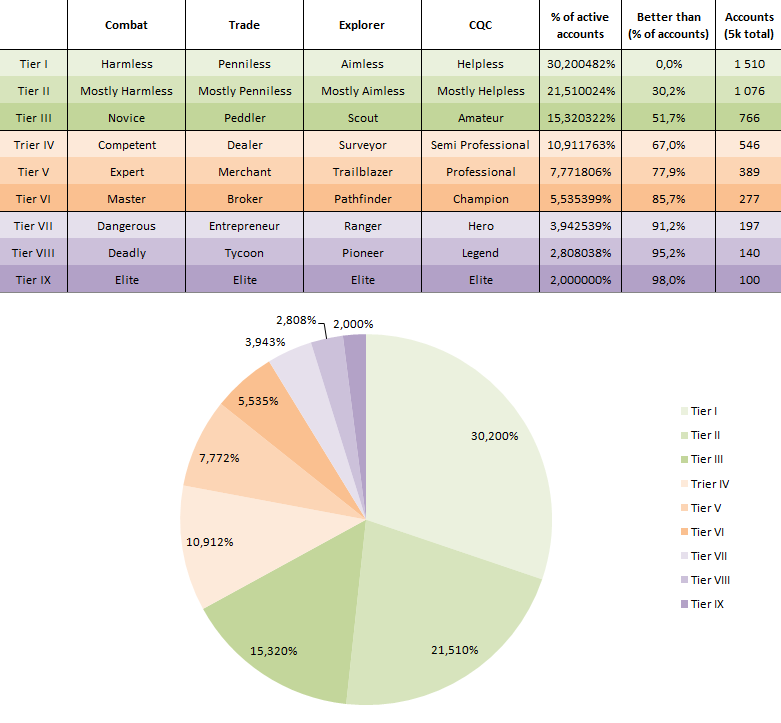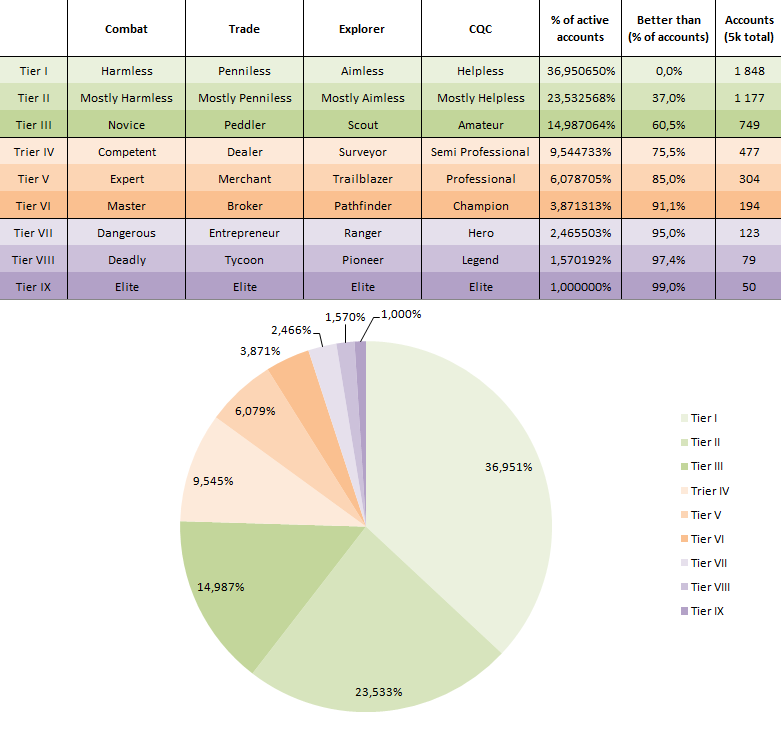 I know that for most of cmdr's, this could be a bad idea because probably You will lose your "hardly gained" elite rank, but in longer term it should be better solution for whole ED universum - elite rank should be more elite than standard.
Fly (not) safe cmdr's xD
Last edited: