Community Manager
Frontier
Hi everyone,
With the release of update 1.9 and the Nasutoceratops, we've got a brand new competition for you! If you'd like to be in with a chance to win a free copy of one Jurassic World Evolution DLC of your choice on your preferred platform, take a look below!
We'd like to see your best Nasutoceratops photo! So get your creative hats on, get into Capture Mode and go take some amazing shots! You can use as many dinosaurs in the image as you like, but keep in mind the Nasutoceratops should be the "star" of the photo. Once you're happy with what you've created, send it over to us via email at
community@frontier.co.uk
, and we'll announce the winner on our social channels on 10 September 2019.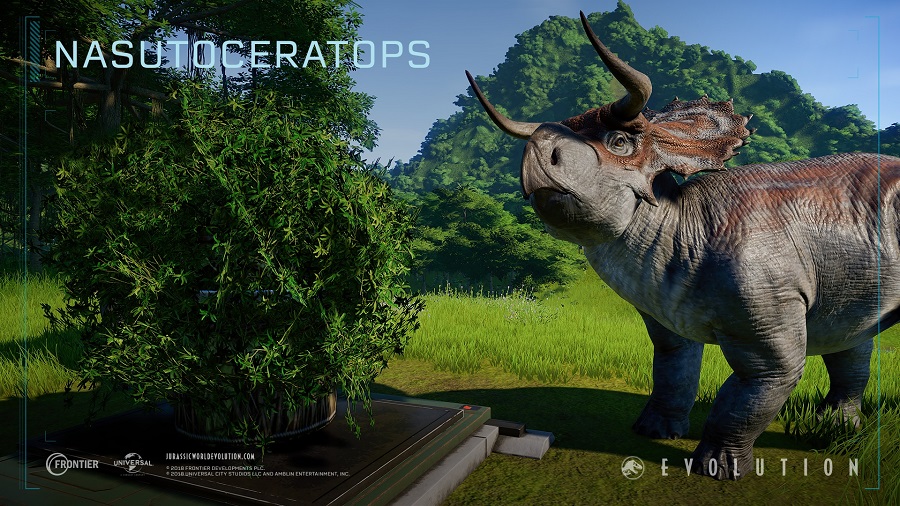 Competition Rules:
You must email your image to community@frontier.co.uk by 11PM UTC, 08 September 2019 with the subject: "JWE: Nasutoceratops Competition"
Your image must be no larger than 4MB and should be submitted as a JPEG or PNG
Only ONE entry per person
Your screenshot must contain the Nasutoceratops
No offensive content will be permitted
Please do not submit any reproductions of content outside of the Jurassic World or Jurassic Park franchise
Your entry must abide by the competition terms and conditions
Competition winner can state ONE DLC of their choice on their preferred platform as the prize