Greetings CMDR's!
The
Intergalactic Astronomical Union [IGAU]
is seeking like-minded CMDR's interested in
PEACEFUL
scientific and exploration efforts throughout the galaxy.
We are a PC only squadron which collects, stores, and studies astronomical data.
The Intergalactic Astronomical Union [IGAU] seeks to collect, store, and study astronomical data.
Squadron Goals:
Connect like-minded squadrons together.
Help unify data collection efforts (EDMC Plugin).
No aggression towards other CMDR's.
Offer science expertise and exploration assistance freely, and openly.
Peacefully explore the galaxy, and pursue scientific research.
Share data openly and appropriately.
Squadron Rules:
We play in solo, or Squadron PG.
We support "open" science.
We will NOT engage in hostile acts against other CMDR's, and will use the least amount of force necessary to defend from attack.
We will share notable discoveries freely, and post them for peer-review in bulletin format.
We are officially "neutral" with respect to the Federation, Empire, and Alliance superpowers.
We provide a safe space - harassment of any kind, or disrespect will not be tolerated.
We do not chase myths, or engage in wild speculation.
We observe, study, and record.
We do not require members to be actual scientists. A passion for science and exploration is very helpful though!
If you are passionate about exploration, and scientific discovery, come check us out or send an in-game message/friend request to Urania Minora or Dr. Arroway.
Very relaxed/casual structure. Like any research group our members are free to pursue their own goals, so long as there's no conflict with squadron rules.
For more information visit:
https://elite-igau.github.io/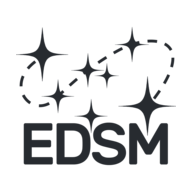 The Galactic Positioning System of Elite: Dangerous at your service.

www.edsm.net
Or our discord:
https://discord.gg/2Qq37xt
Last edited: