Finally! After 9 months and hundreds of hours later Pixelland is finished. This is my fifth mega park and mainly focuses on realism, different themes and even more coasters than before. The top view of Pixelland is breathtaking. You can see the structure of the park, including the surrounding area with the parking and roads.
Rate if you like it
Steam Workshop Link ▸
https://steamcommunity.com/sharedfiles/filedetails/?id=1599112597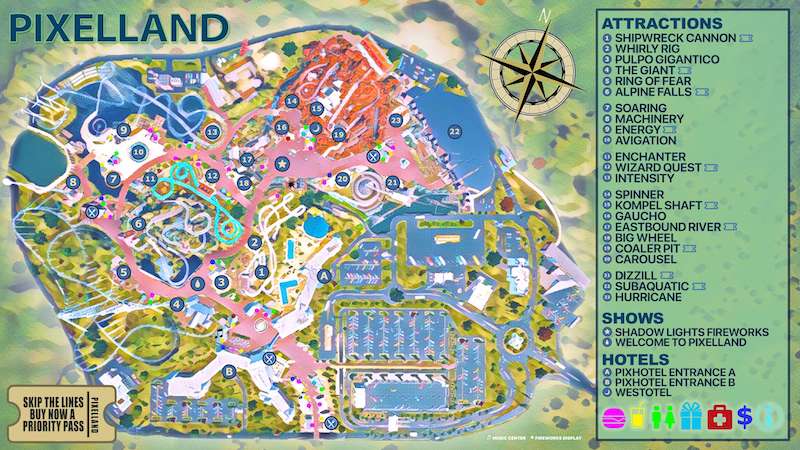 ​
Pixelland has a large hotel, including a swimming pool and private parking. In the park you will find numerous attractions and themes. The park has 7 roller coasters, 2 water rides and 14 rides. I tried to bring as many realistic details as possible to the park so you get a real and unique theme park feeling when visiting Pixelland. I hope you will have a lot of fun.
[video=youtube_share;4Opq5KUwyuk]https://youtu.be/4Opq5KUwyuk[/video]
​