Community Manager
Frontier
Hayo coaster friends!
It has been incredible for us to see how excited you all are to get your hands on Planet Coaster: Console Edition. It's been a wild ride so far, and today we have a special announcement.
Planet Coaster: Console Edition is now available to pre-order and will release on November 10th, 2020 on Xbox Series X|S, Xbox One and PlayStation 4. It will then release on PlayStation 5 alongside the launch of the console from November 12th, 2020.
We can't wait for you to experience Planet Coaster on the console of your choice, and we're looking forward to seeing what the new members of our PlanCo Fam will create.
In addition if you pre-order Planet Coaster: Console Edition, you'll gain access to a bonus coaster called Oswald's Magnificent Machine! This astonishing ride was the first coaster designed by impresario Oswald B. Thompson, who you'll be seeing much more of soon. Check it out!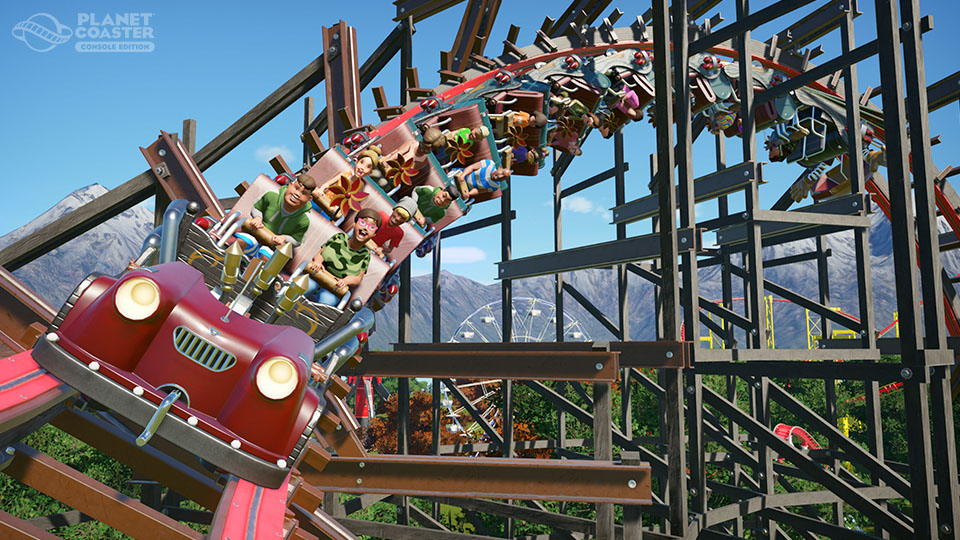 And that's not all! Available as a digital exclusive, pre-order Planet Coaster: Deluxe Edition for even more great content! As well as the base game, you'll also receive both the Magnificent Rides Collection and the Classic Rides Collection, offering up a total of 18 new rides and coasters, inspired by some of the most iconic attractions from fairgrounds and theme parks around the world. These additions are sure to provide budding coaster connoisseurs with even more ways to surprise and delight their guests.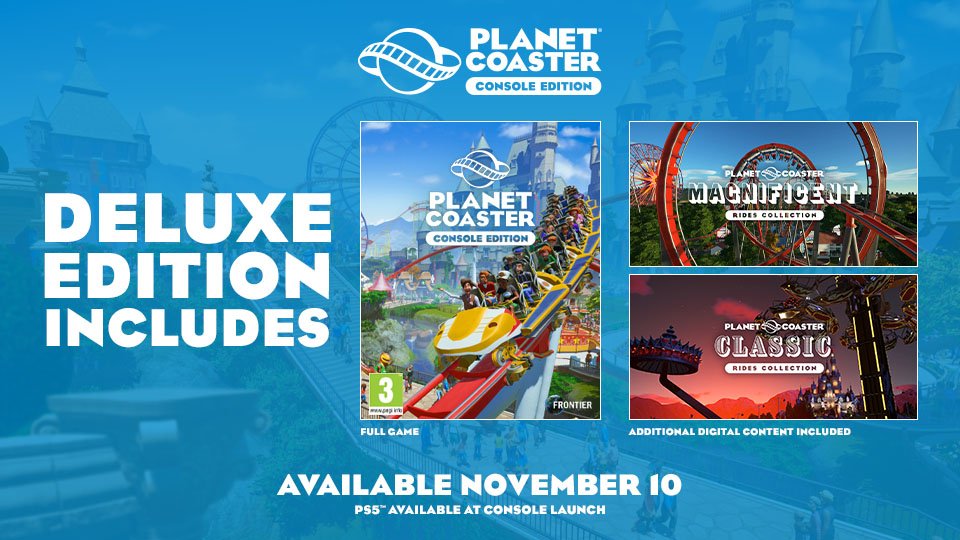 Planet Coaster: Console Edition will also have fully integrated Smart Delivery, meaning if you choose to purchase on the Xbox One, you will gain automatic access to an optimised version on Xbox Series X|S for free! A free upgrade will also be available from PlayStation 4 to PlayStation 5 both for digital and physical players!
For more detailed information on how this will work you can read more here.
We can't wait to welcome more members to the PlanCo Fam! Make sure you don't miss out on any news by following us on
Twitter
,
Facebook
,
Instagram
, and subscribe to us on
YouTube
.
Better get planning the park of your dreams - you'll be able to create it soon!