Homophobia ... NOT TODAY SATAN!
Welcome to
PRIDE - The Ride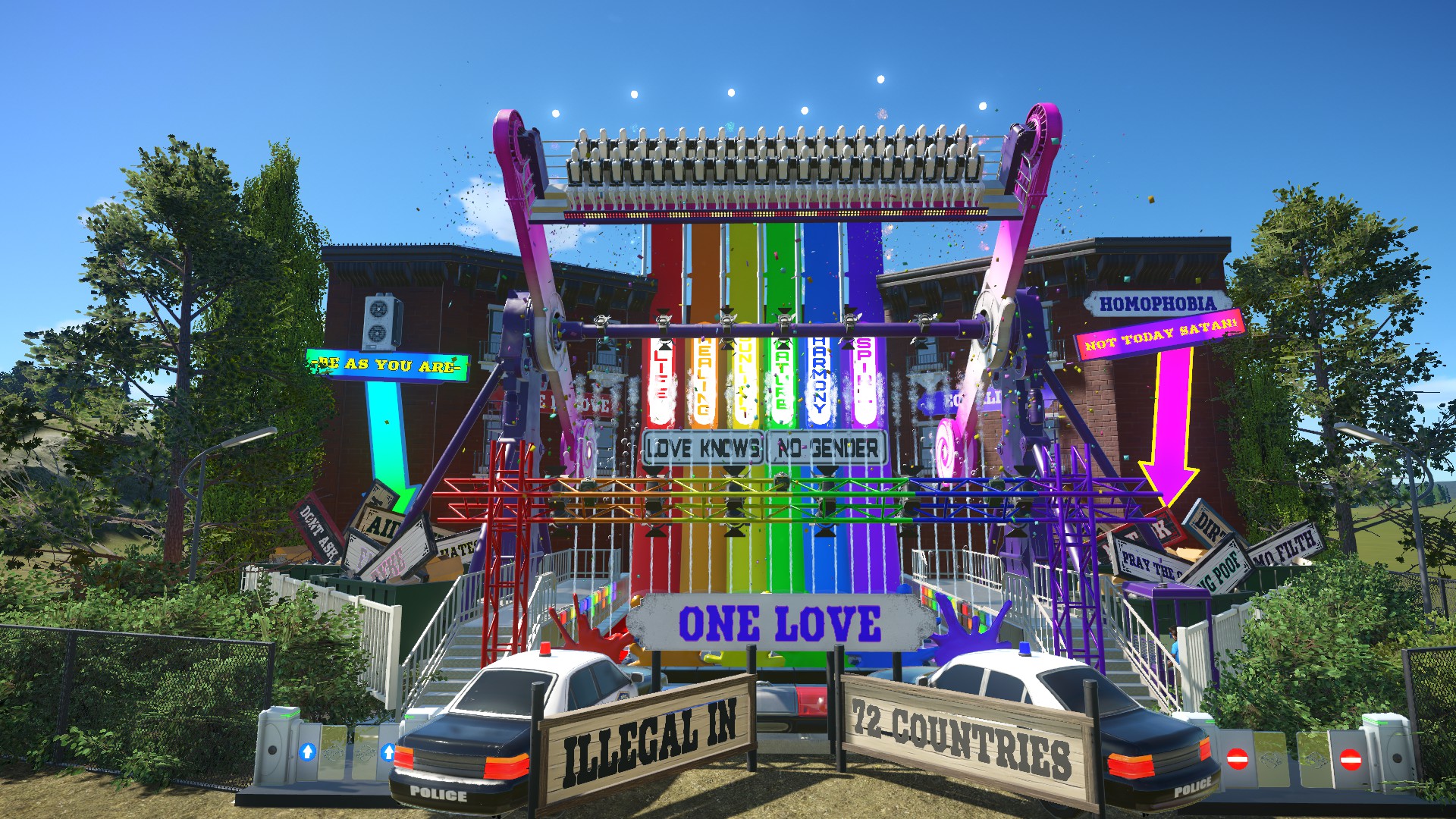 This will be one special attraction. The dumpsters are all full of nasty slogans and slurs, the police cars represent the Stonewall Riots, the water jets represent the cleansing of the past and the fireworks and lighting is the celebration aspect of pride. With remembrance to the 3 major LBGTQ+ Attacks. Up Stairs Lounge(New Orleans)-The Stone Wall Riots-Pulse Night Culb (Orlando).This is an attraction of fun, love and acceptance to I wish Love and peace to whoever, wherever and whatever you are or choose to be.
If you like this please Subscribe Rate and Comments.
Best Viewed at Night ..now sit back and ...
Let's CHANGE THE MOTHERFKIN WORLD!
https://steamcommunity.com/sharedfiles/filedetails/?id=1434219543