Hi, my friend (CMDR Optimal Pint) has a 3D printer and about a year ago we came across a collection of files on Thingiverse for a Remlok helmet. I said I'd like to have a go at one so he printed I for me. After a fair bit of fettling, this was the first stag done.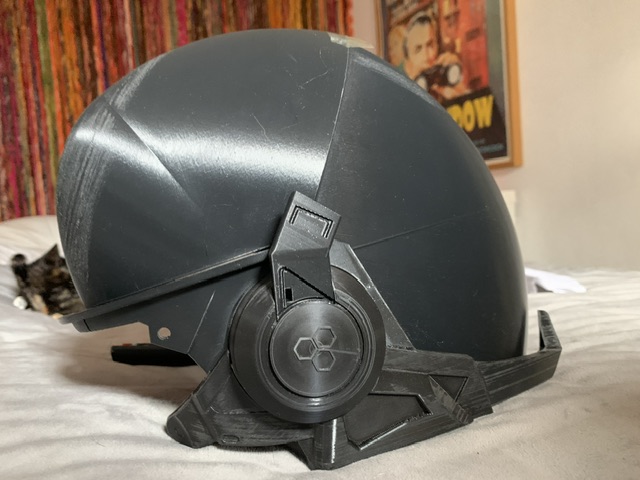 The dome is going to be the mould for the visor, and I was glad to find it all fitted over my head.
Next came hours upon hours of filling and sanding to try and get rid of the print lines on the frame.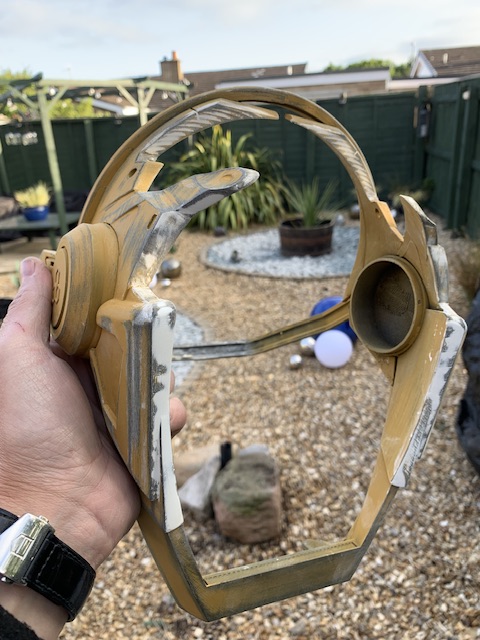 This process was repeated many times with a unifying primer paint coat until I was happy. You can see a flat part where there is some of the frame missing at the top of the above picture, which I made out of Milliput as I didn't have that bit printed.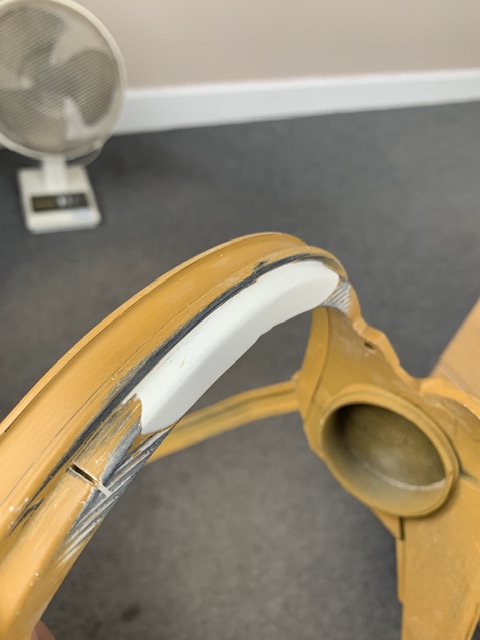 Getting there…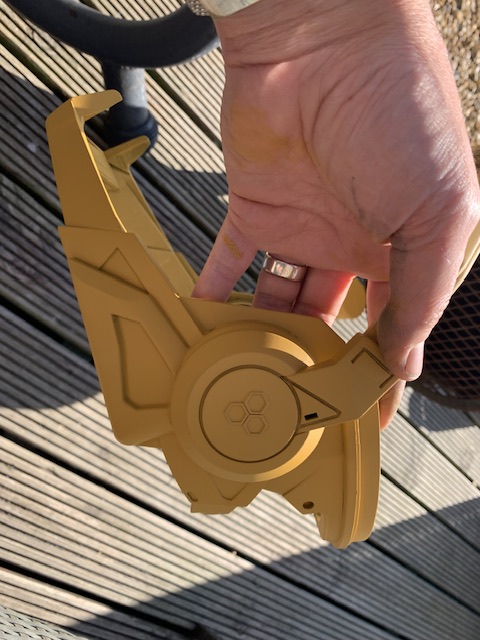 I also needed to make the rear neck seal from scratch so I got some eva foam sheet, made a cardboard template and cut the sections out. Then gave them a bit of attention to texture them and form them with a heat gun.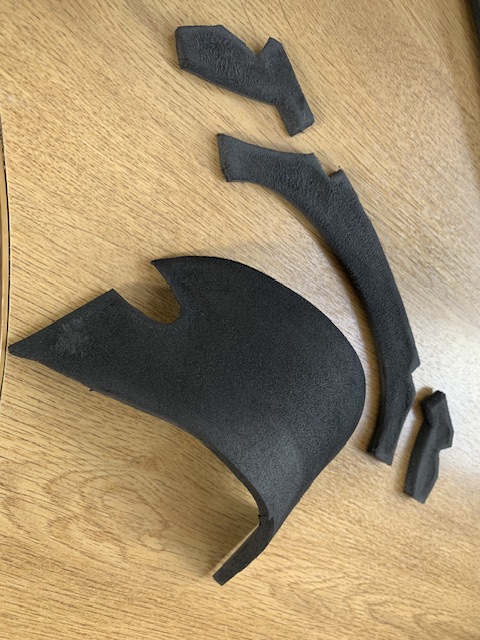 The dome needed lots of work to get everything to match up and to a point where I was happy with the smoothness (lots of car body filler used) as I intended to vac form the visor over it.
Once I was happy, I fitted the neck seal using Thixofix to stick the layers of eva together, masked and sprayed it all and test fitted the dome.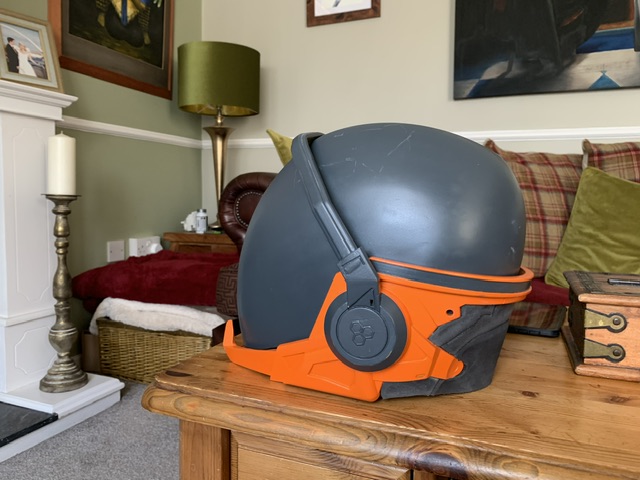 On to vac forming next. I'd not done this before, so I had to build a table and heater box from scratch ( including drilling 650 holes..)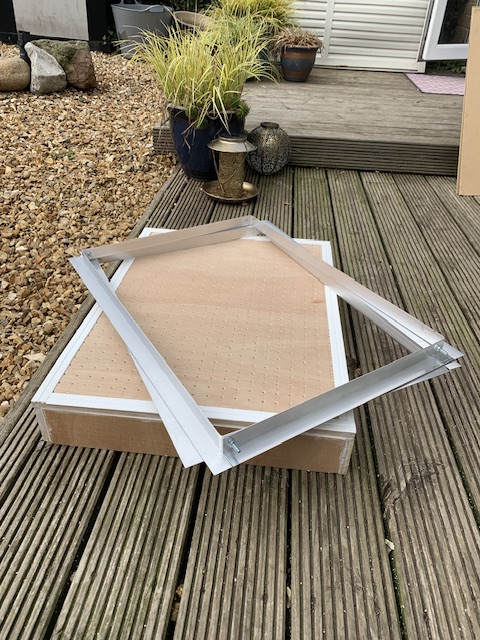 I weathered the frame, got some water slide 'Remlok' decals and applied those, then added an internal frame.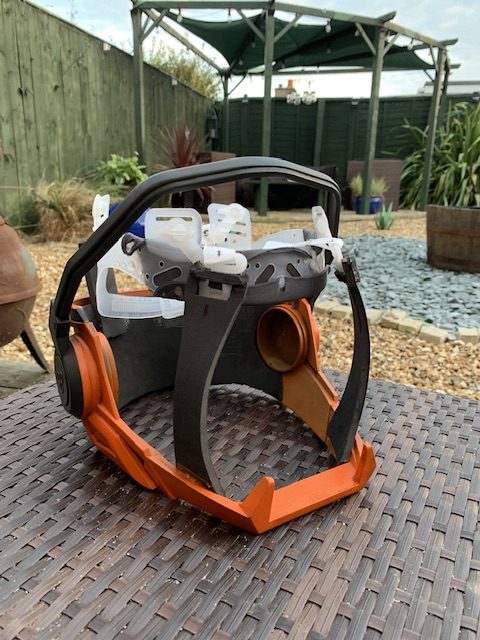 I heated the plastic, vac formed the dome over the mould which I had to destroy to get out of the newly formed visor, put it all together and headed off to The Buur Pit's Pitcon event in Nottingham, England.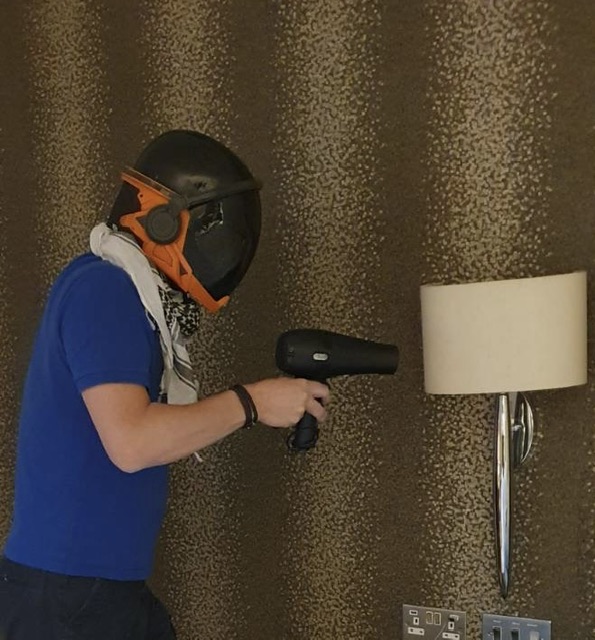 I got half a million credits for scanning that lamp.
Lots more pics of various stages on Flickr here
Thanks for looking!
o7
Last edited: