The hubris of intelligent men has led to many things, not all of them great, not all of the assumptions correct. That is what i'm getting at. One of the big problems of science as a medium (and i'm a firm pro-science guy in general) is it breeds a type of 'thought arrogance' that can skew ones ability to find the right solutions and enact the right actions. So a scientific article pointing to thermodynamics being the reason for 'culling' everyone except a million lucky humans.......well that tends to show the danger of the 'arrogance of man' (i.e. when 'we' think we know all the answers).
We have computers, we can fly into space and have extended the lives of the majority of people alive today. All incredible things thanks 100% down to science and mankind's ability to apply the scientific principle to the world around us. Big pats on the back us.
However to think that after just a few hundred years on that journey (of real science) we know everything and can predict everything, well that is just scientific hubris. I'm not saying the concerns in the article are not real or that there is simply a magical pixy dust solution around the corner (maybe God will step in and help out etc), but as people of science we need to be really careful to understand that we really, 90% of the time, actually don't fully understand,,,,well just about everything. How does a bumblebee fly, what started the Big Bang, why IS the universe still expanding (and doing it faster and faster), where is 90% of the Universe etc. Oh and using Cane Toads in Australia to control a pest was in hindsight a bad scientific idea.
So sometimes we have to step back from the data at hand and look for a bigger picture, that is all i'm getting at. There are solutions to pretty much all the fundamental problems we face. Having the ability to see that and act on that is the great gift of mankind's brain and the scientific principles we have used well (mostly) so far.
Hunger on earth? The vast majority of people that live in starvation or below the threshold of what we consider a normal level of nutrition do so because of war. It is really hard to grow crops and prepare the soil when living so statically leaves you to the mercy of murders and armed killers. If we want to solve hunger on earth we need to stop selling weapons to tyrants (as a first step). That means we citizens of our countries need to force any elected representatives to not fund the arms trade. We could do that if we wanted. With no war we'd find a huge boost in the worlds ability to feed itself.
We are right on the brink as modern organised societies, i agree with you there, and AGW is going to be huge this coming 100 years in terms of if we make it or if it all comes falling down. However if we change how we work, how we think and how we act, all this drama and destruction will be a foot note in mankind's future history.
Personally i'm up for changing, i'm up for kicking fossil fuel into touch and going 100% renewables, i'm up for not electing war-mongers and self-serving sociopaths, i'm up for not giving my money to corporations that destroy the one good world we have, i'm up for seeing and believing we can be 'better' and actually have a future, a decent comfortable future where science and reason can lead us if we really want it.
Sadly we still have a way to go until that day:
'Carbon emissions from energy industry rise at fastest rate since 2011':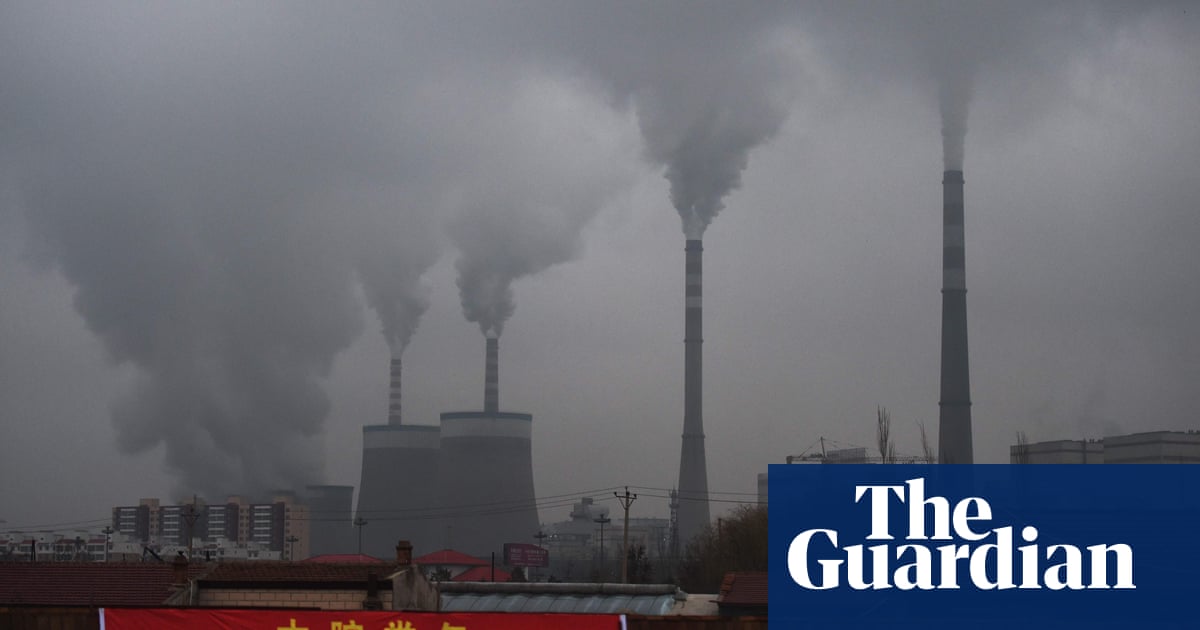 BP report reveals swings in global temperatures are increasing the use of fossil fuels
www.theguardian.com
Carbon emissions from the global energy industry last year rose at the fastest rate in almost a decade after extreme weather and surprise swings in global temperatures stoked extra demand for fossil fuels.

BP's annual global energy report, an influential review of the market, revealed for the first time that temperature fluctuations are increasing the world's use of fossil fuels, in spite of efforts to tackle the climate crisis.

The recorded temperature swings – days which are much hotter or colder than normal – helped drive the world's biggest jump in gas consumption for more than 30 years.

They also resulted in a second consecutive annual increase for coal use, reversing three years of decline earlier this decade.

Carbon emissions climbed by 2% in 2018, faster than any year since 2011, because the demand for energy easily outstripped the rapid rollout of renewable energy.

That level of growth in emissions represents the carbon equivalent of driving an extra 400m combustion engine cars onto the world's roads, said Spencer Dale, BP's chief economist.

Dale said the increase in the number of extreme weather events and increasing demand for energy could be a vicious cycle. "If there is a link between the growing levels of carbon in the atmosphere and the types of weather patterns observed in 2018 this would raise the possibility of a worrying vicious cycle: increasing levels of carbon leading to more extreme weather patterns, which in turn trigger stronger growth in energy (and carbon emissions) as households and businesses seek to offset their effects"
This is really the sting in the tail of AGW, in that we have not reacted quickly and correctly enough to avoid adding problems such as the article goes into. It is a rough journey ahead and the more we allow our governments and corporations to drag their feet on the issues (of AGW) the worse the immediate future is going to be for all of us.