Senior Community Manager
Frontier
Hayo coaster friends!
September has been an amazing month and we're moving closer and closer to the launch of Planet Coaster: Console Edition. There's even more for us to reveal in the time leading up to launch, and we're excited about what we have to share. For now, let's take a look back at what happened in September:
News:
This month we heard from Designers Darren Williams and Anne van Leeuwen in a
Developer Journal
focusing on the new Career Mode in Planet Coaster: Console Edition. They also talked briefly about the brand new tutorial the team created to introduce you to the world of Planet Coaster on consoles. They helped shed some light on what players can expect in the new Career and Tutorial Modes. Here is a quote from Anne van Leeuwen:
– The Tutorial involves two new levels, one for general game mechanics and one specifically for coaster building. In the main Tutorial, the player is guided around a small park that has three stages. The Tutorials also include the introductions of some brand new characters. We've learned a lot from Planet Coaster on PC, and with the new Tutorial, we hoped to give the players a well-rounded introduction to the game mechanics and make it easier for new players to get into the game on consoles.

A lot of thought went into choosing what information to include, and where the player can handle things on their own. We know from experience that our players are smart, so you don't want to do too much hand-holding. Still, we're all proud of the game, so it's very tempting to dive deeply into all the details!
We also posted a second
Developer Journal
this month, which focused on challenge and creativity. Principal Programmer Mark Allen and Game Designer Alex Paine discussed Sandbox Mode and Challenge Mode in Planet Coaster: Console Edition, and the differences between them. Here is a quote from Mark Allen:
–
Sandbox Mode is the ultimate place to let your creativity shine, whereas Challenge Mode is where you'll need to be aware of the functionality of your park as you build – it needs to be profitable enough to sustain itself and grow. You need to look after your guests and staff: give them interesting rides to keep them excited; food, drink and amusements to keep them happy; and manage the layout of your paths and park transport to keep the crowds where you want them!
If you've been anxiously awaiting a Mac version of Planet Coaster you're in luck: We announced at the beginning of September that
Planet Coaster is coming to MacOS
in November. If you already own Planet Coaster on Steam, you will be able to play on Mac via Steam without an additional purchase, provided that your Mac meets the system requirements. If you don't want to play on Mac via Steam, Planet Coaster will also be available to purchase on the Mac App Store.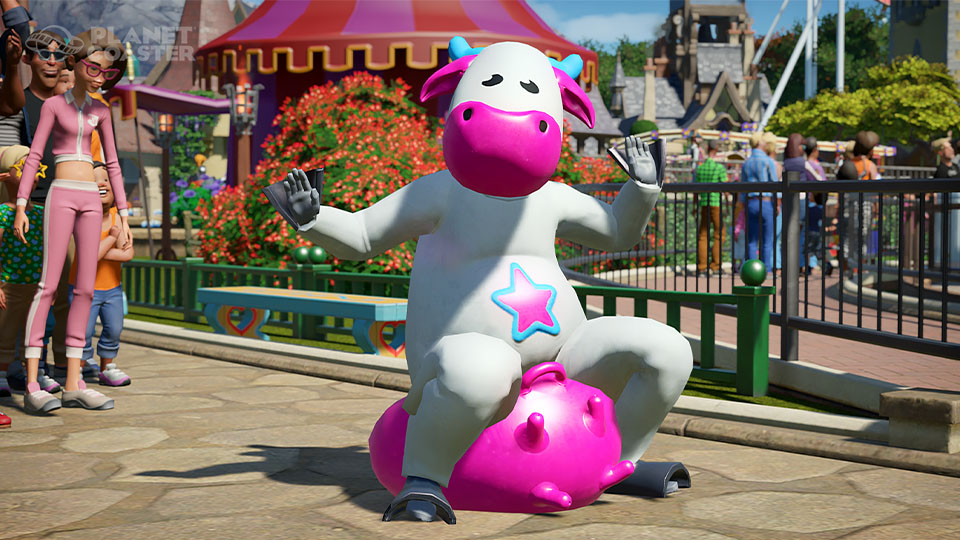 Finally, we were honored to do a profile on the all-seeing, all-knowing
Cosmic Cow
, who regaled us with stories of their daily activities. Did you know that Cosmic Cow tries to bounce at least 10,000 times on their Cosmic Cow Space Hopper? They must have incredibly strong legs! Who is your personal favourite Entertainer? Have we heard from them yet? We'll be hearing from more of our Entertainers as we come up to Planet Coaster: Console Edition's launch in Holiday 2020!
Community Creations: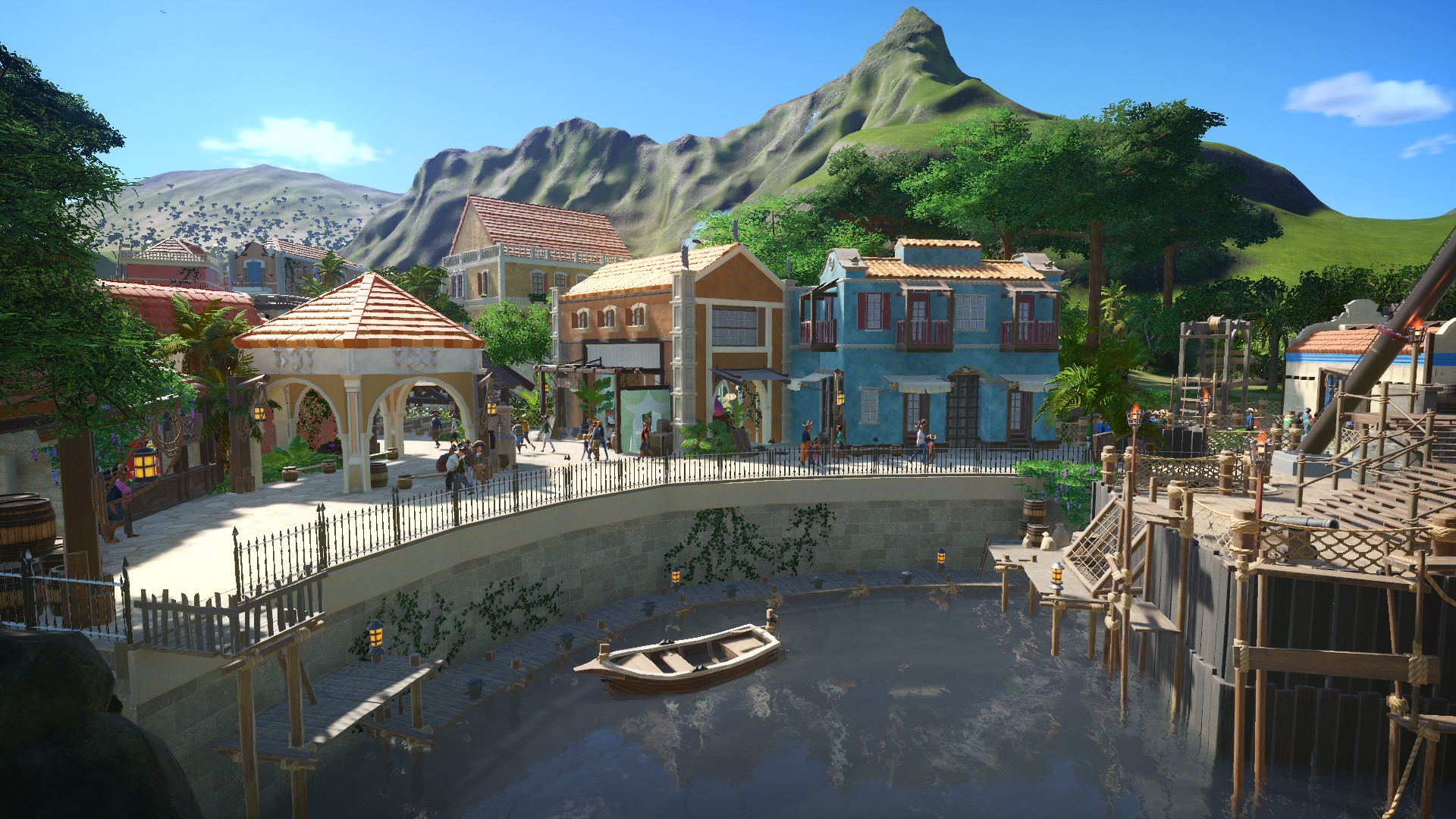 We absolutely loved Kristine's O Novo Mundo minipark and would happily go there for a visit. You can find it on the
Steam Workshop
.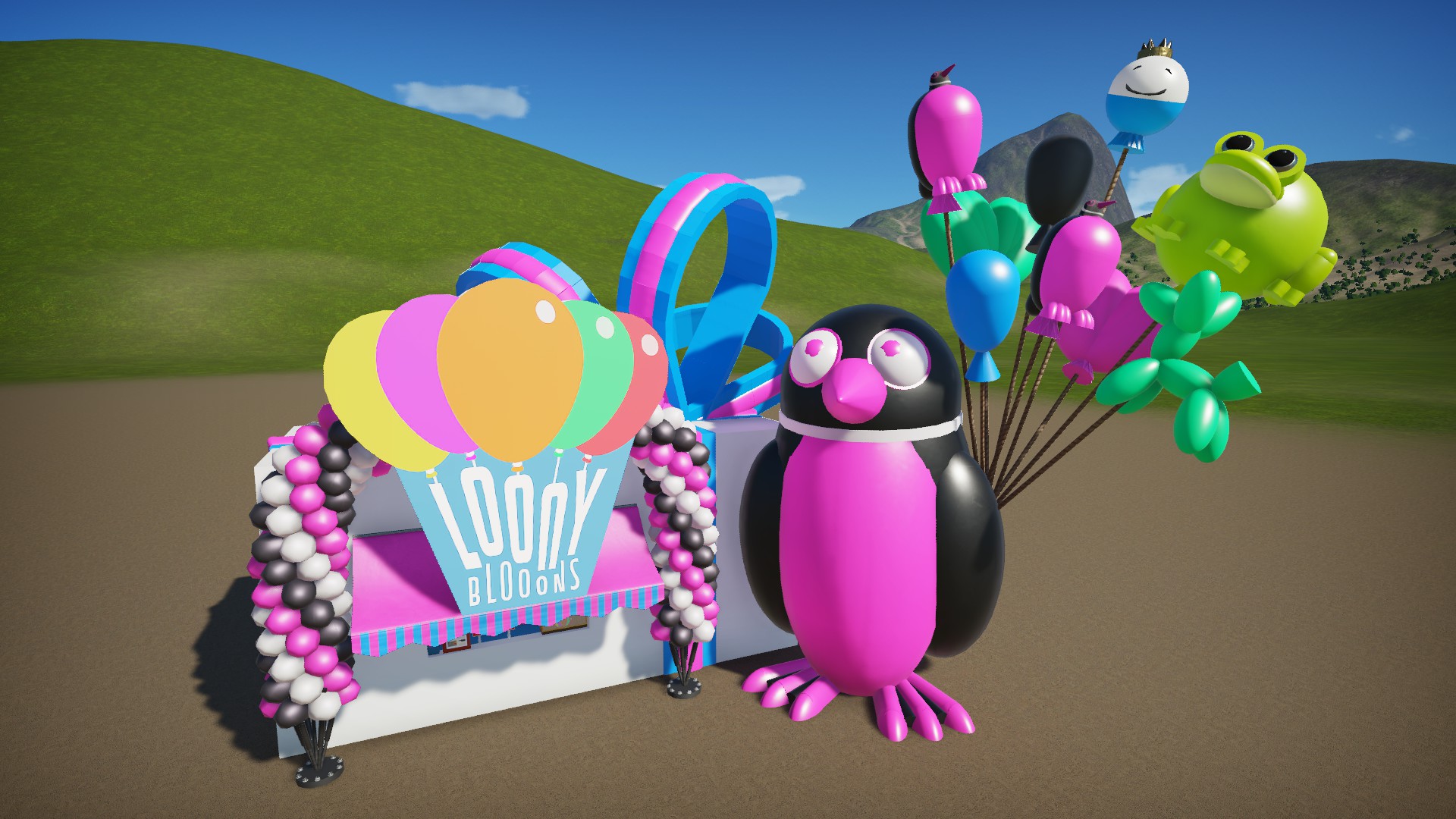 Anyone want a balloon? Then you should check out
Rohana Ardais' Animal Shaped Party Balloon Shop
! It's the perfect way to get some extra money from your guests.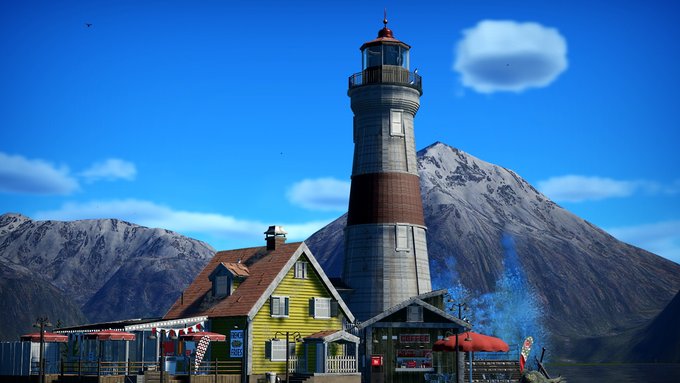 This
lighthouse by Jurre
is the perfect addition to your seaside themed park. We hope you'll check it out.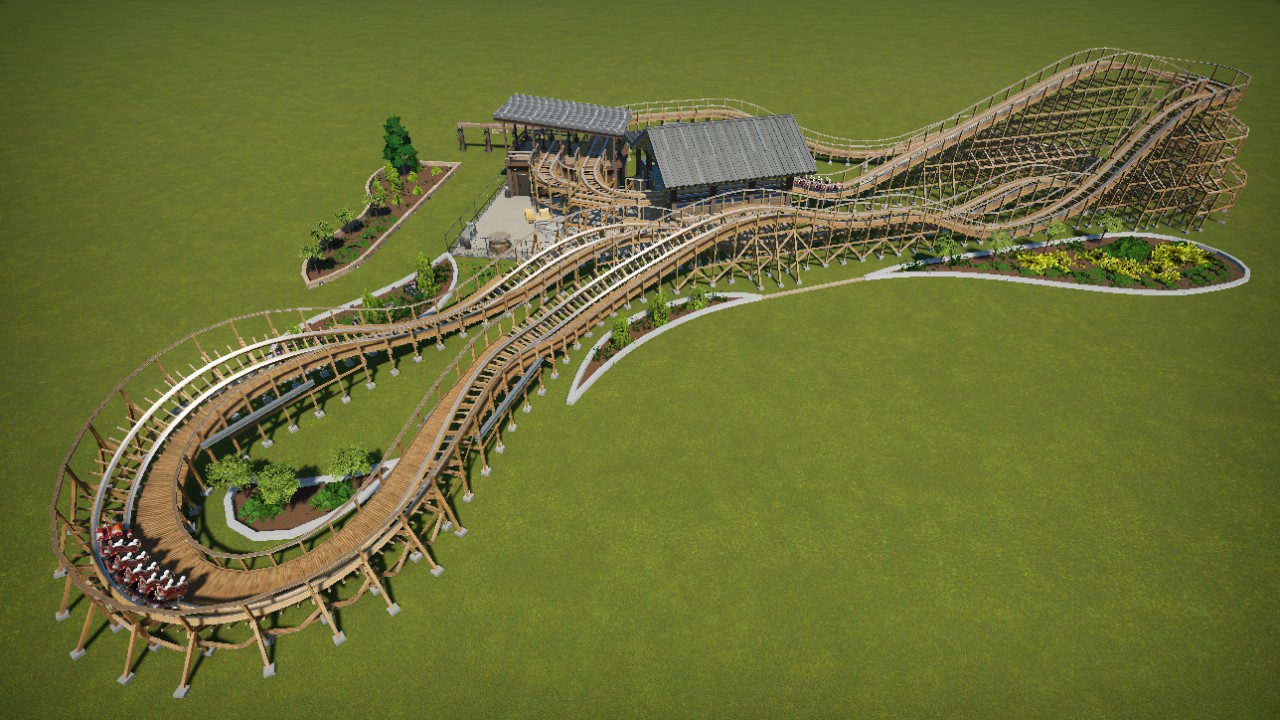 We love a good old-fashioned wooden coaster and Silvarret's most recent creation,
The Rumbler
, looks like a fantastic ride! Maybe it will be the next addition to your park?
Creator Spotlight:
Master builder Shiftzie finished their Adventure World park this September and the final results look fantastic. You can catch their entire 50 episode series on YouTube.
Watch the trailer now:
Source: https://www.youtube.com/watch?v=R7MTZfZoiJ0
That's it for this month! We'll see you all in October. We're incredibly excited to see what you'll be up to in the meantime.