Recently I started to try to build some different animal shelters for a zoo that I'm planning to start soon. The first one that I created is one inspired by the one used by gemsboks at Berlin Zoo. I didn't wanted to replicate it, just use it as an inspiration, so I created two different versions. It can be used by animals of the size of a gemsbok, gazelle or nyala, for example. Currently I'm developing a bigger one that can be used by bigger species (up to giraffes!)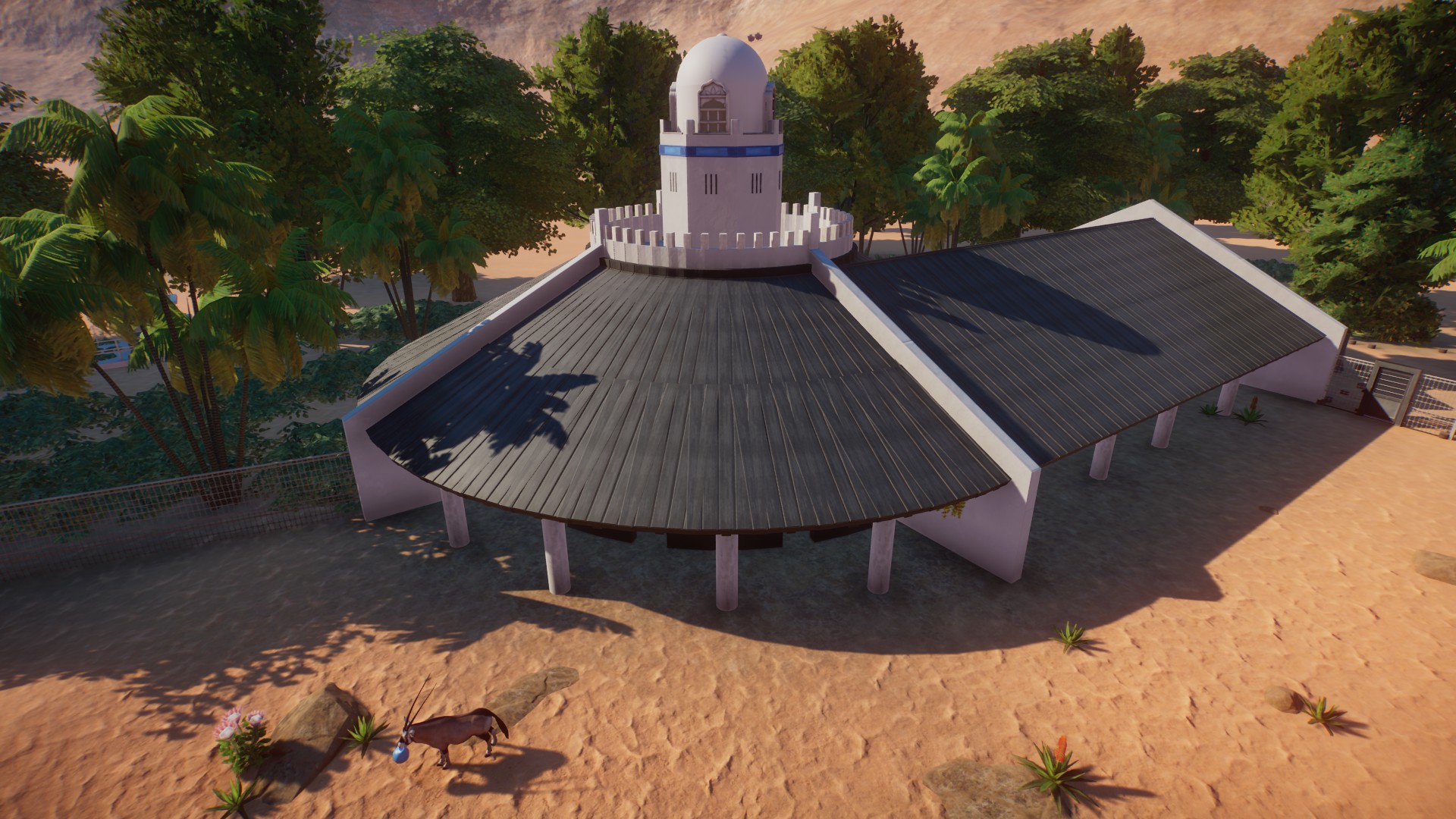 The animals can access from the two gates located at the rectangular building. The three gates located at the circular building are just decoration, as the animals need much bigger access points. The other version of the building have a funcitional access point on that circular part.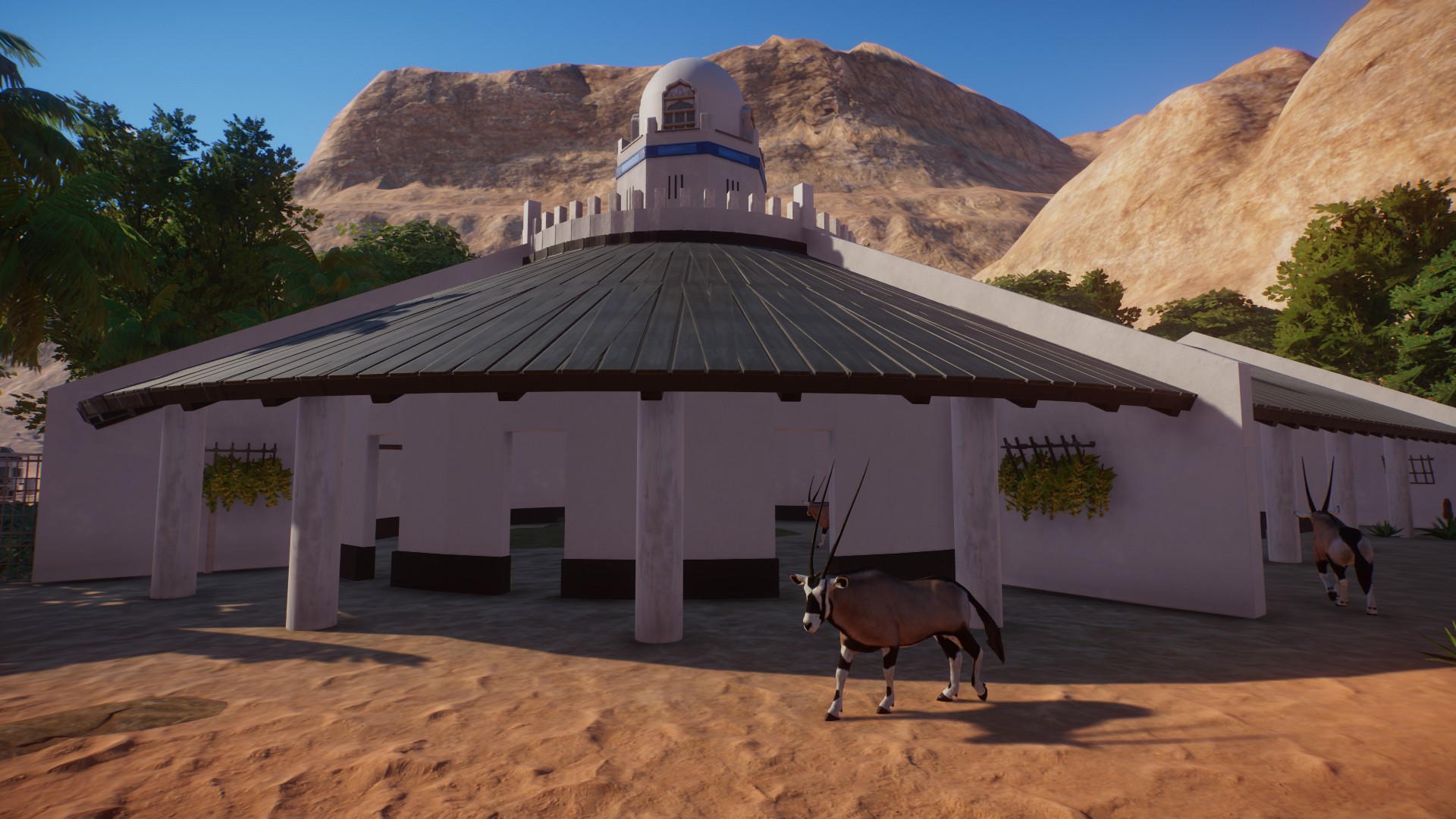 The rear part of the building have some facilities for the staff.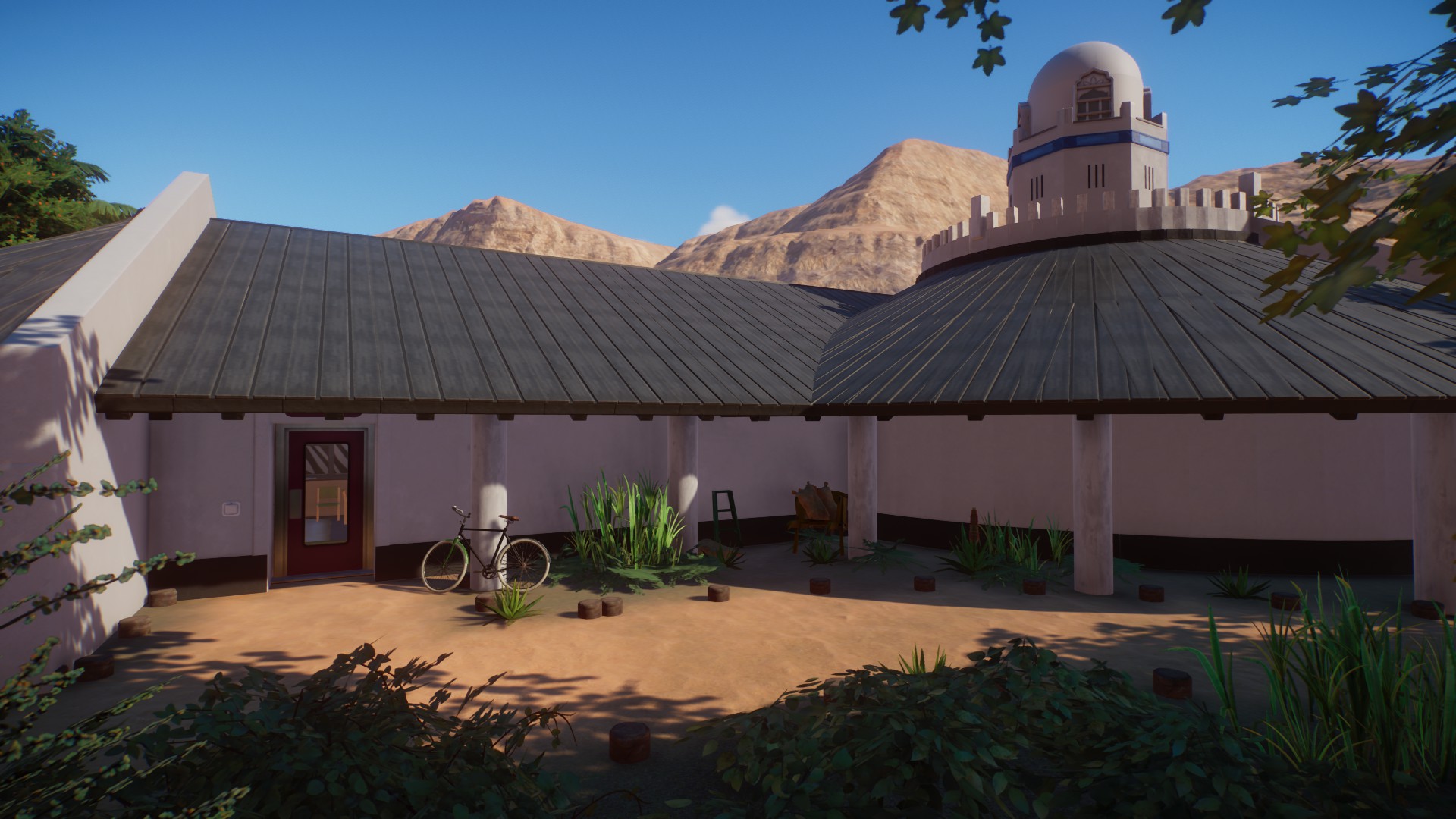 If you want to try it, you can find both versions at the workshop: