Hi Guys, nice to be back again here! I've been playing the Rollercoaster games since RCT1 came out (yeah i'm THAT old) . But never ever did i finish a whole park. You see, i got the attention span of a hamster, and most of the time i just zone out when i've been busy for a long time on a park, or concept.
Then, in February i started working from scratch on a new park, which started expanding and expanding and i found myself to be weirdly at home in this park. I decided not to post anything until i'm almost finished, since i didn't wanna abandon another topic again. Now i'm finally at that point where i believe i only need one more month, to smooth out little problems, and go into some final details, like logo's, a park soundtrack, etc etc. So, without further ado, i will present you
Silverfox Park
!
Silverfox park, is a mishmash of themes that relate to forrest/woods and days of past. A little western, countryside style, quarries, sawmills, barnyard the lot. Also rollercoasters. Went a bit overboard with 11 different coasters, but it works i think.
Let's start with an overview of the park, and then you'll decide which route we take to look into more detail!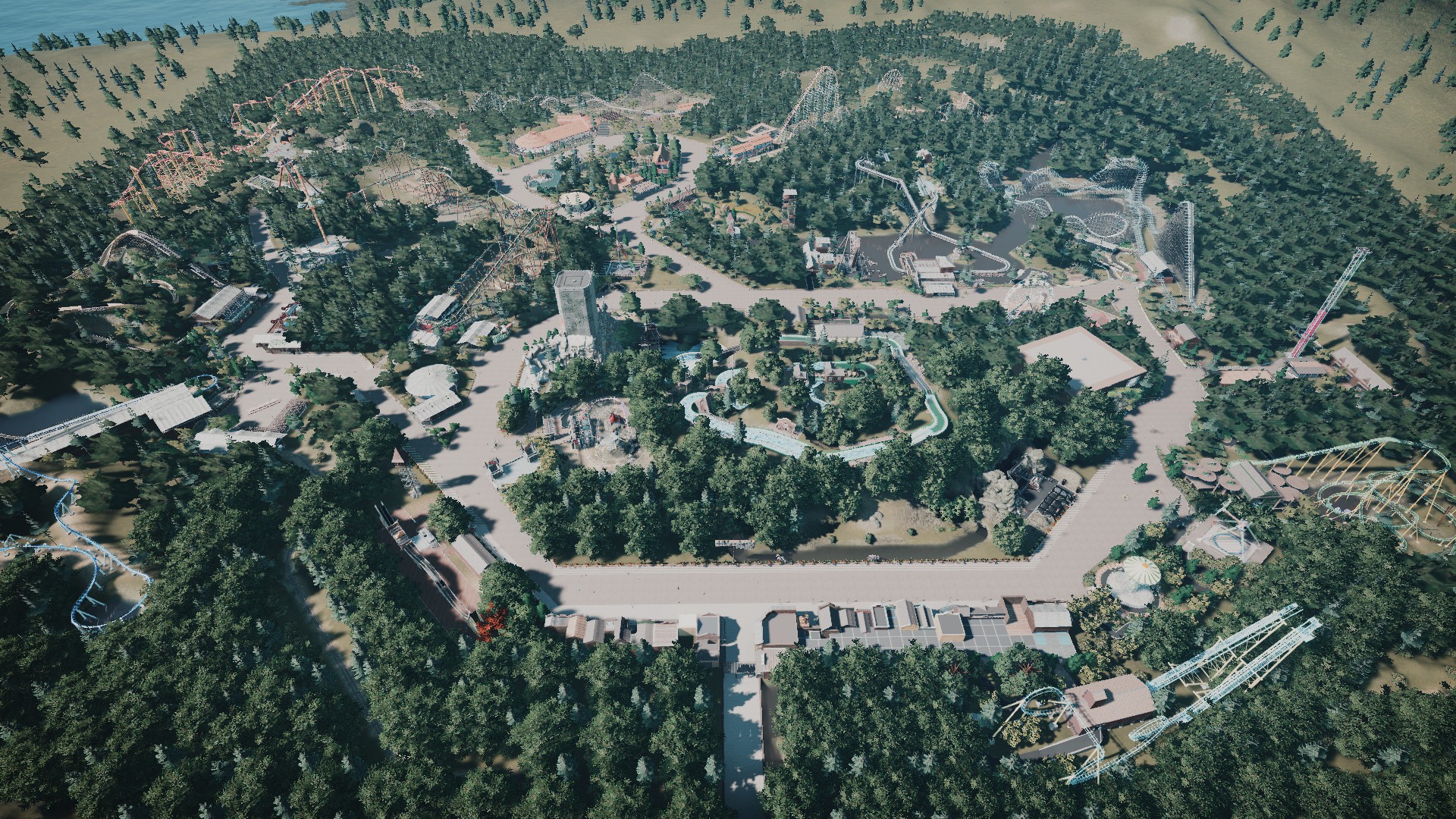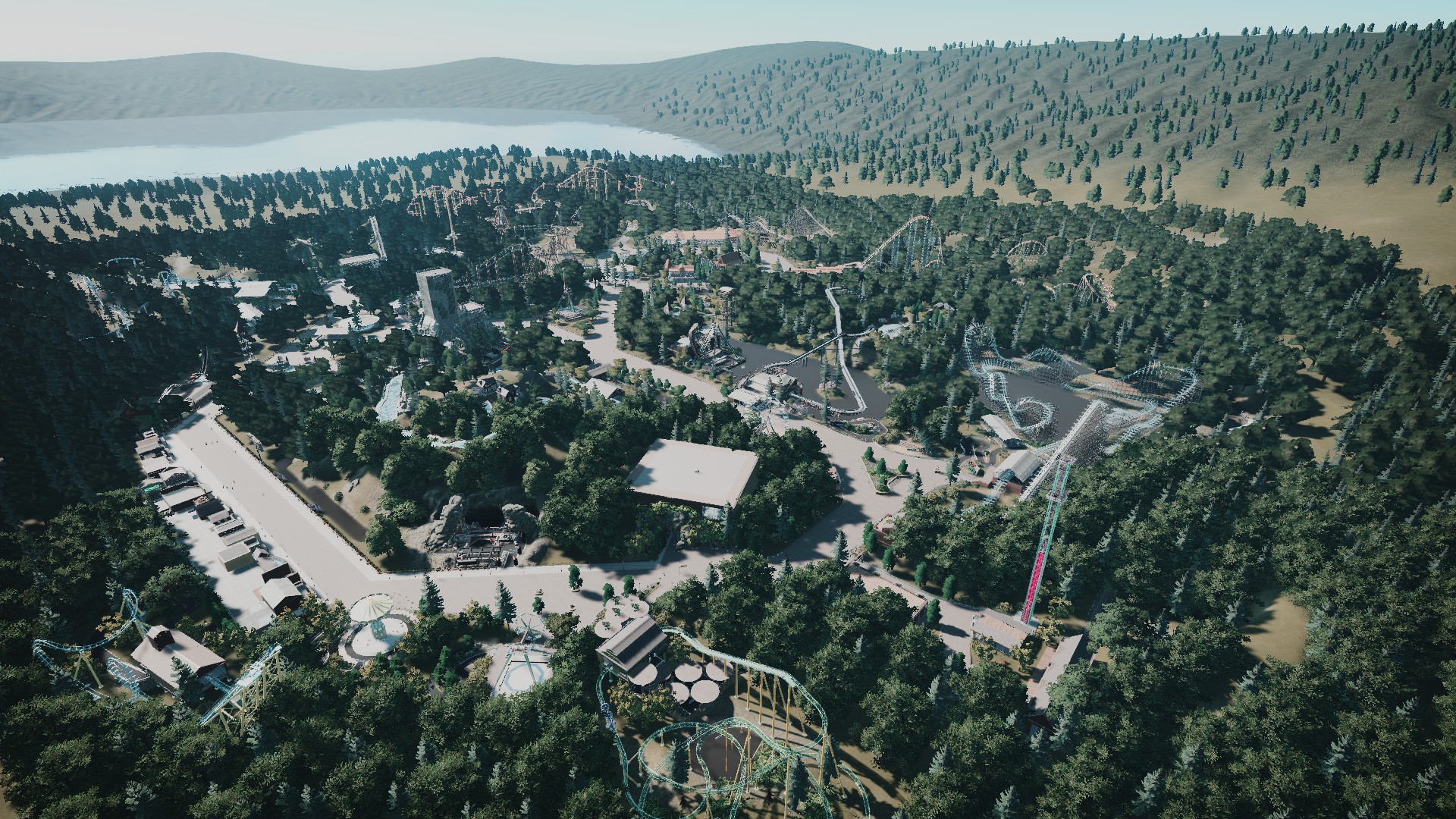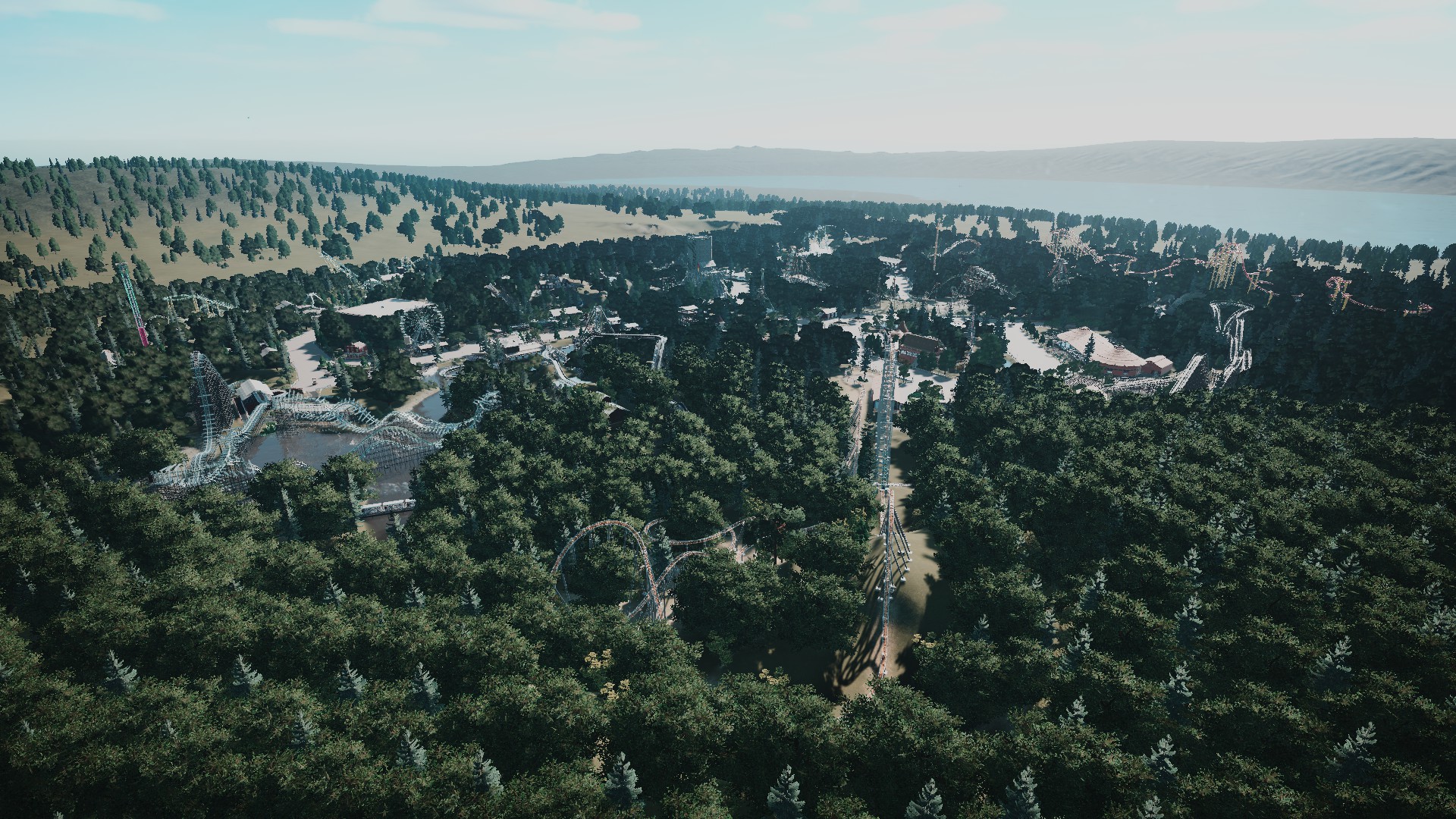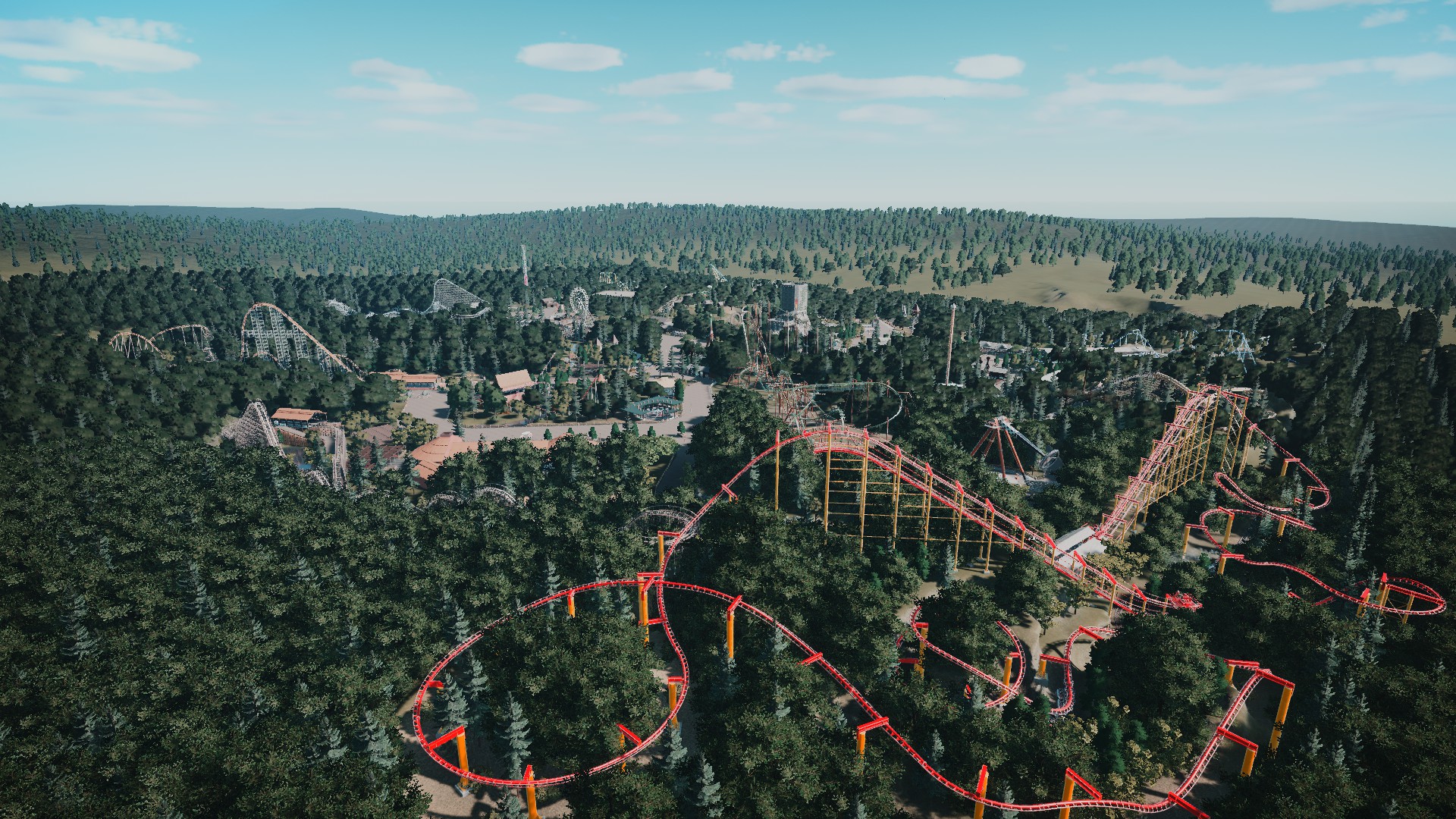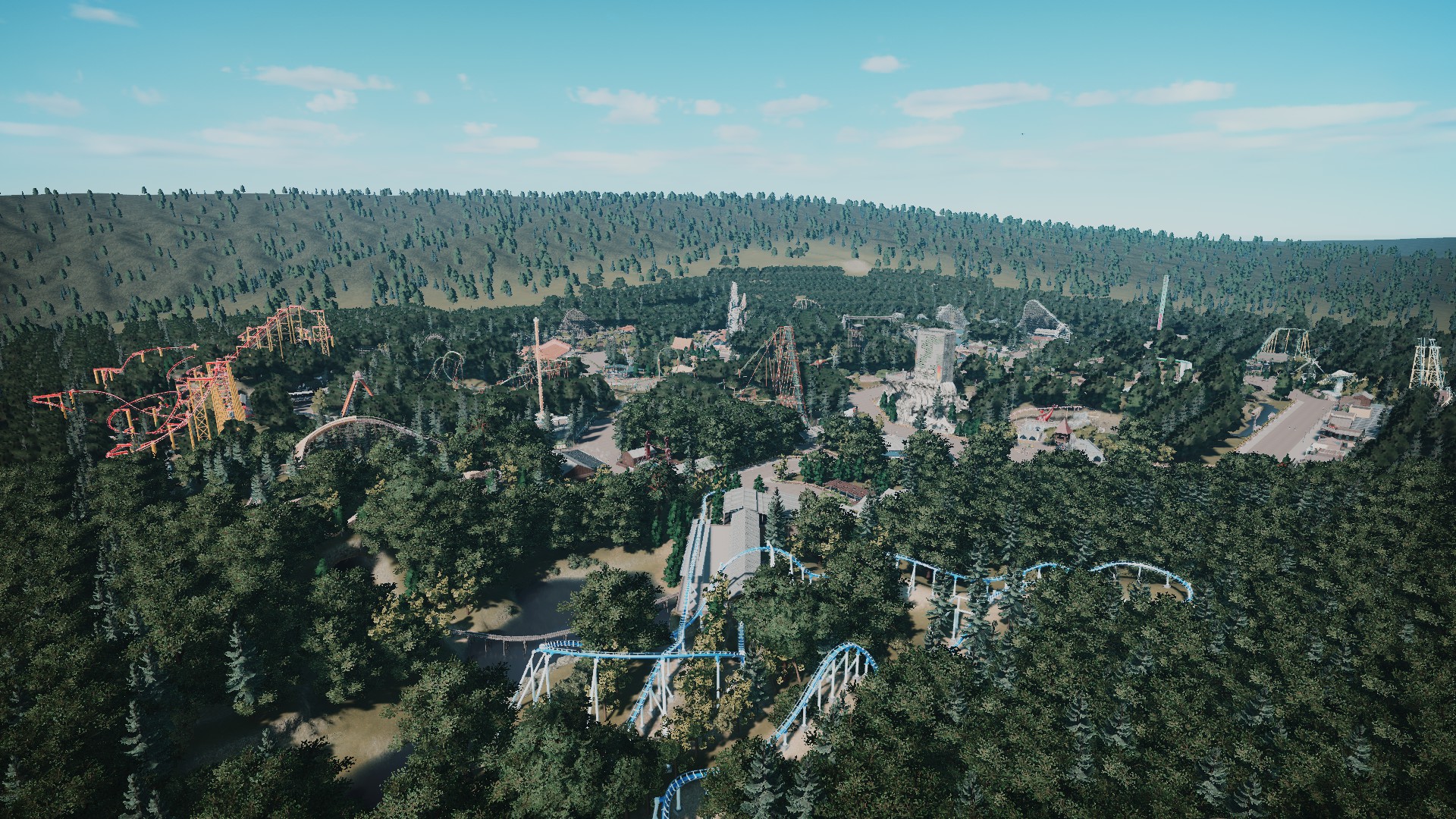 So let's start the grand tour! This is the entrence to the park, I'll give 2 options: LEFT or RIGHT. You choose!