This was more or less a experemental project gone wrong, THere isnt realy much of a story other than I was aiming for one theme and failed hard trying to get it right. How ever being one ot not toss things into the trash 99% of the time Ive went with it and gone with a pirate theme.
I was aiaming for a alpine looking lodge which turns out to become two random houses that make no sense.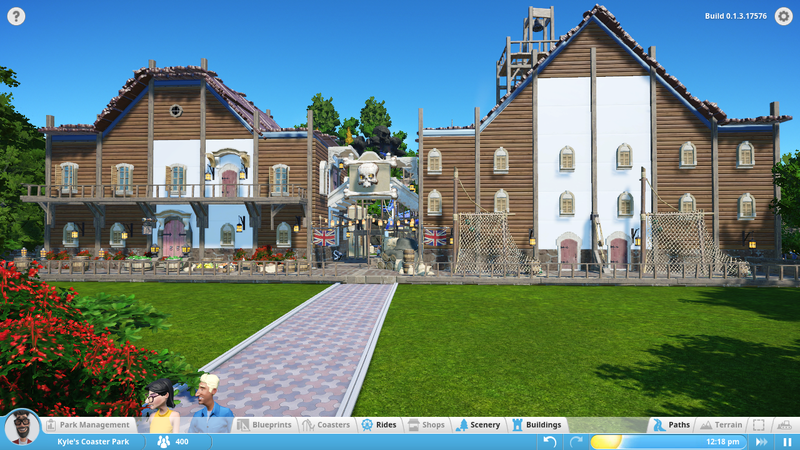 Here we see the quie entrance.
Ive added a few randome stuff here and there to give off a abandoned village of sorts.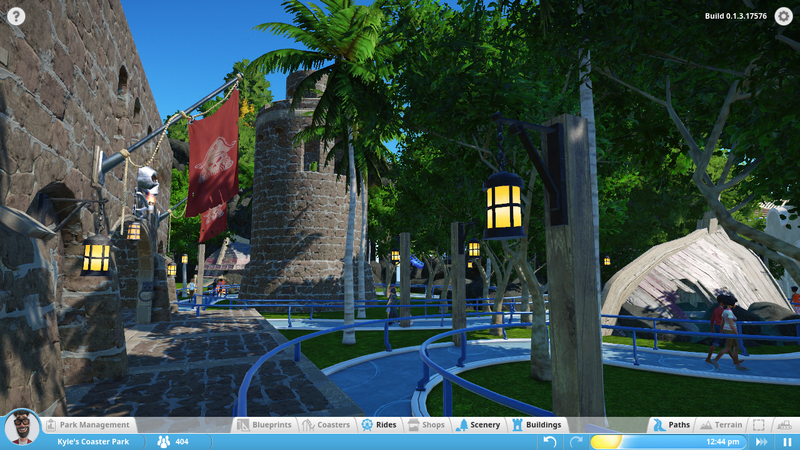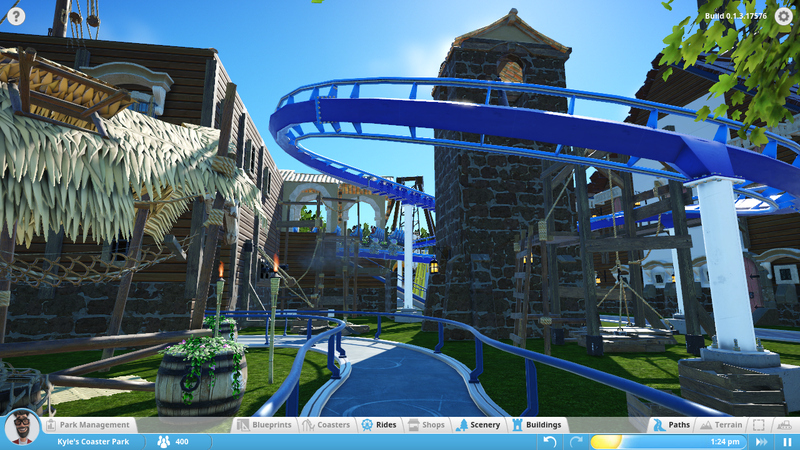 The inside isnt much but I do like how I did the beaming, and the lighting.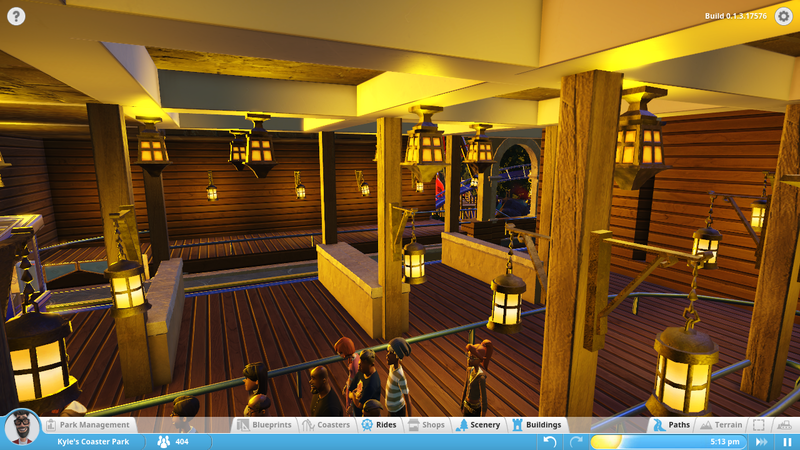 One of my favorate elements basicly riped off form Expedition everest, and a bit of insperation form a old rct3 project Mount fury (Forgive me if I dont remember who made it.)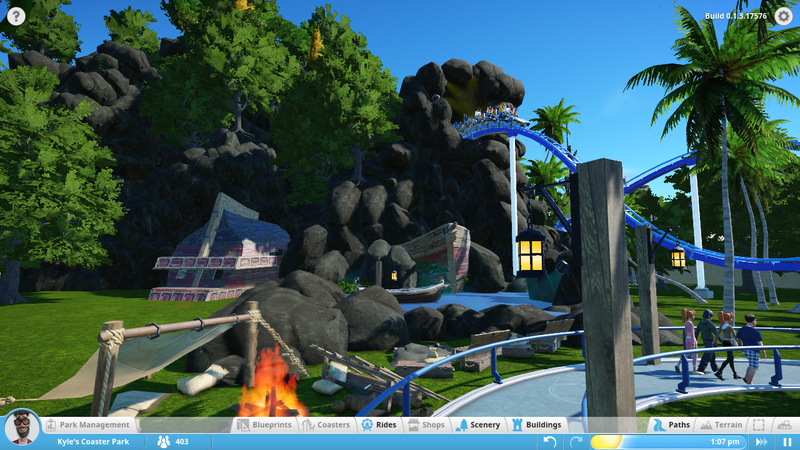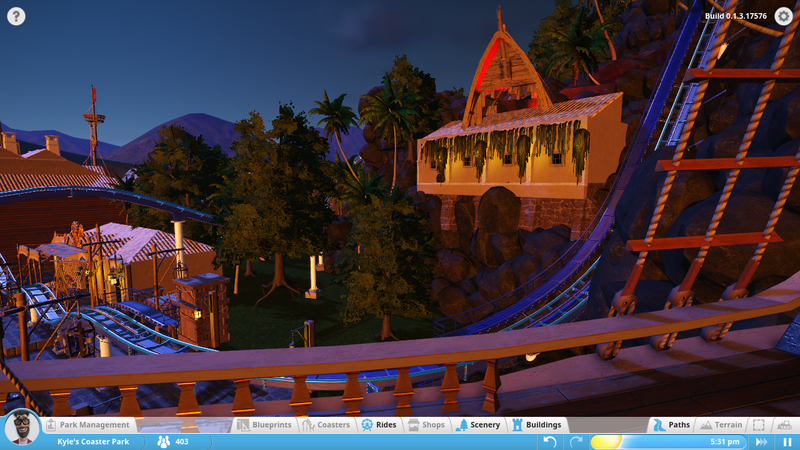 Random shots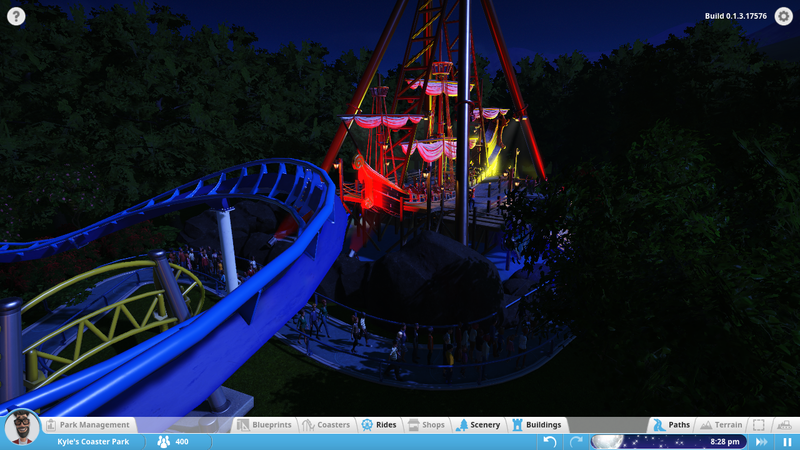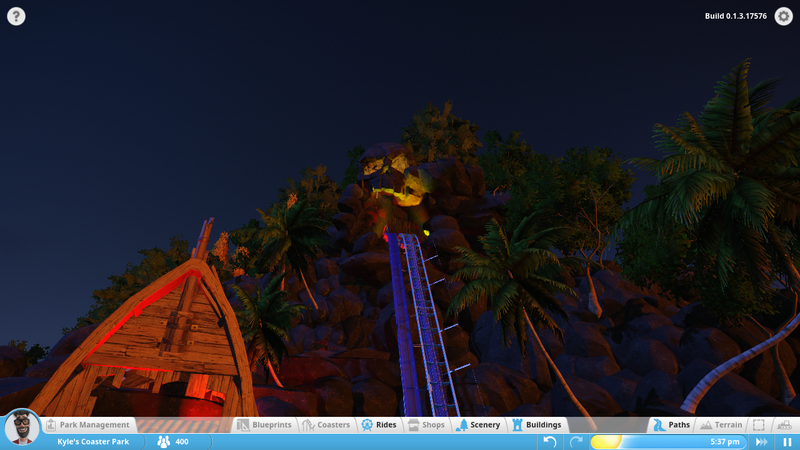 [video=youtube;6oe-sW81cqM]https://www.youtube.com/watch?v=6oe-sW81cqM]https://www.youtube.com/watch?v=6oe-sW81cqM[/video]