SpaceMeNow's DSSA Journey Part 6: Back to the Bar and Bubble (~16 Sept. 3306 -> 18 Oct. 3306)
Shortly after leaving DSSA Reginleif, SpaceMeNow arrives and docks at #126 DSSA Somdy deployed by CMDR Acolyta in Lyed YJ-I d9-0 (TWITCHTVSOMDY in-game). Initially SpaceMeNow is a bit peeved at the 4th-wall-breaking name, but then realizes that it is wholly plausible that a CMDR in the far future may buy a 5-billion Cr carrier solely for the purpose of advertising a content channel. However, for CMDRs who are put off by the name, close inspection of this Carrier reveals an important message: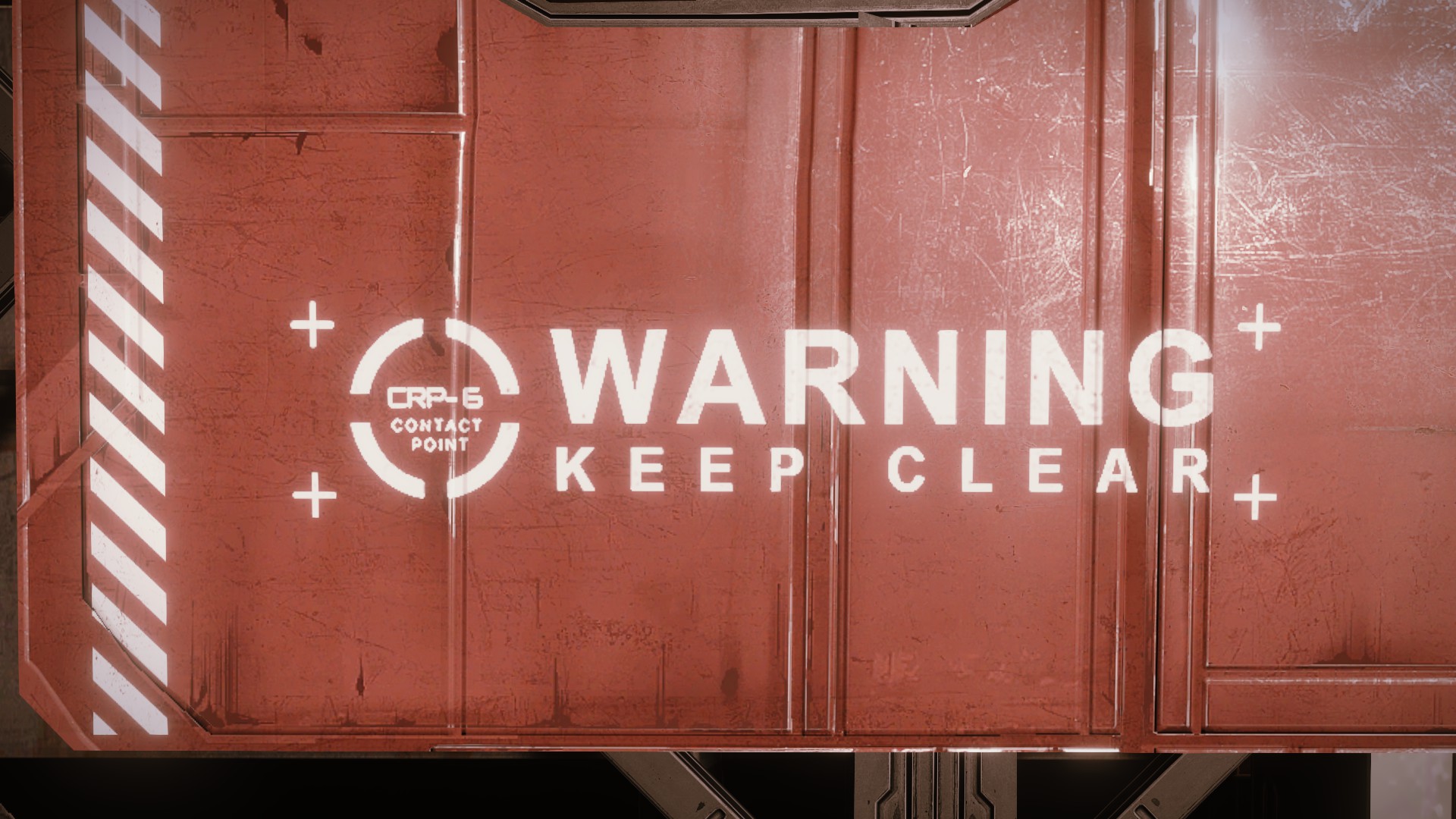 The Spear departs Somdy in late September and travels ever-closer to the siren call of the Bar & Grill. Next stop: #86 Lost Sanity deployed by CMDR ThingyMcBob in Phrae Dryiae AM-J D10-0. SpaceMeNow docks her T10 in the Threat Response Docking Bay but soon realizes there are no threats to which to respond this far out in the Black.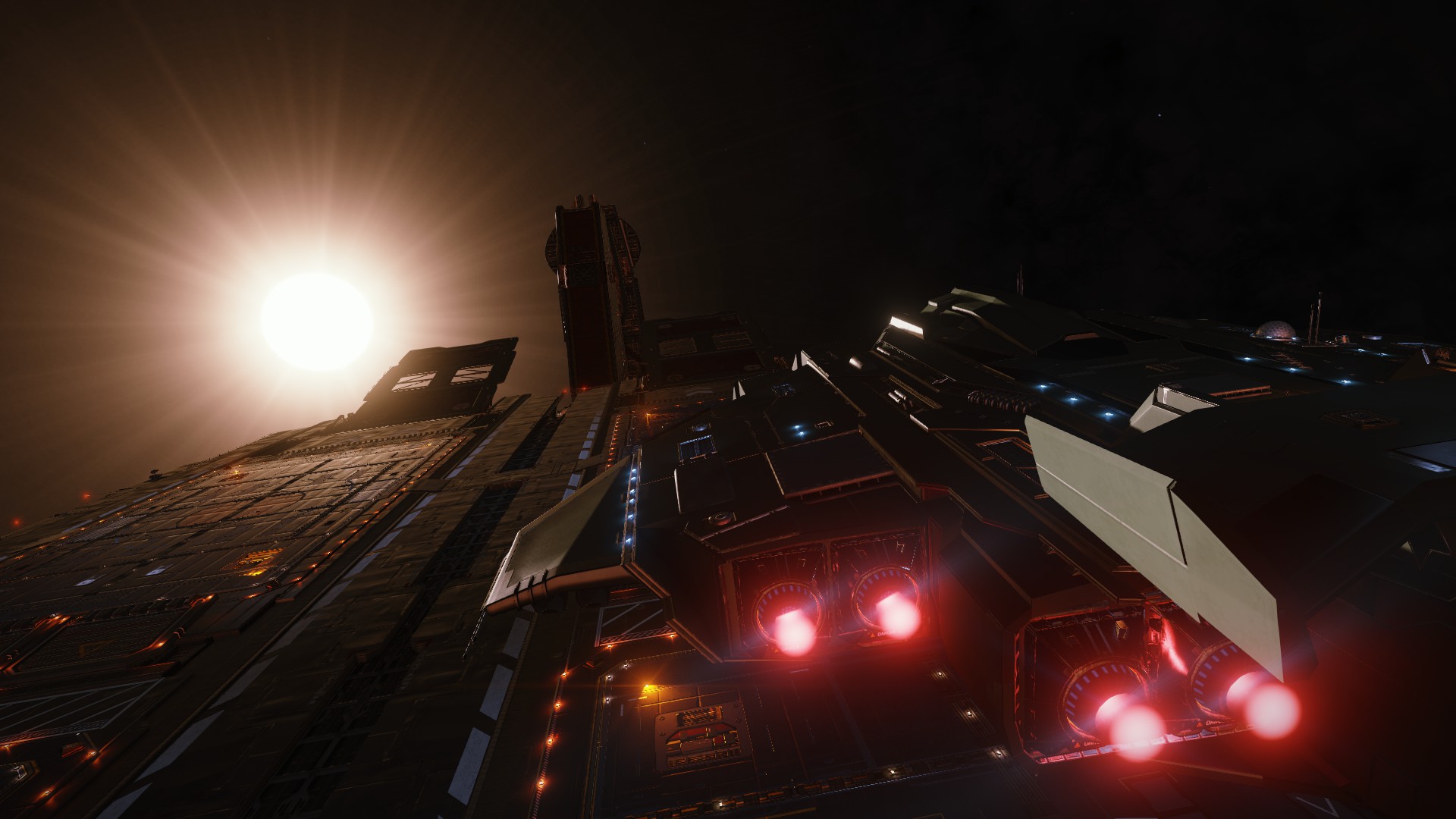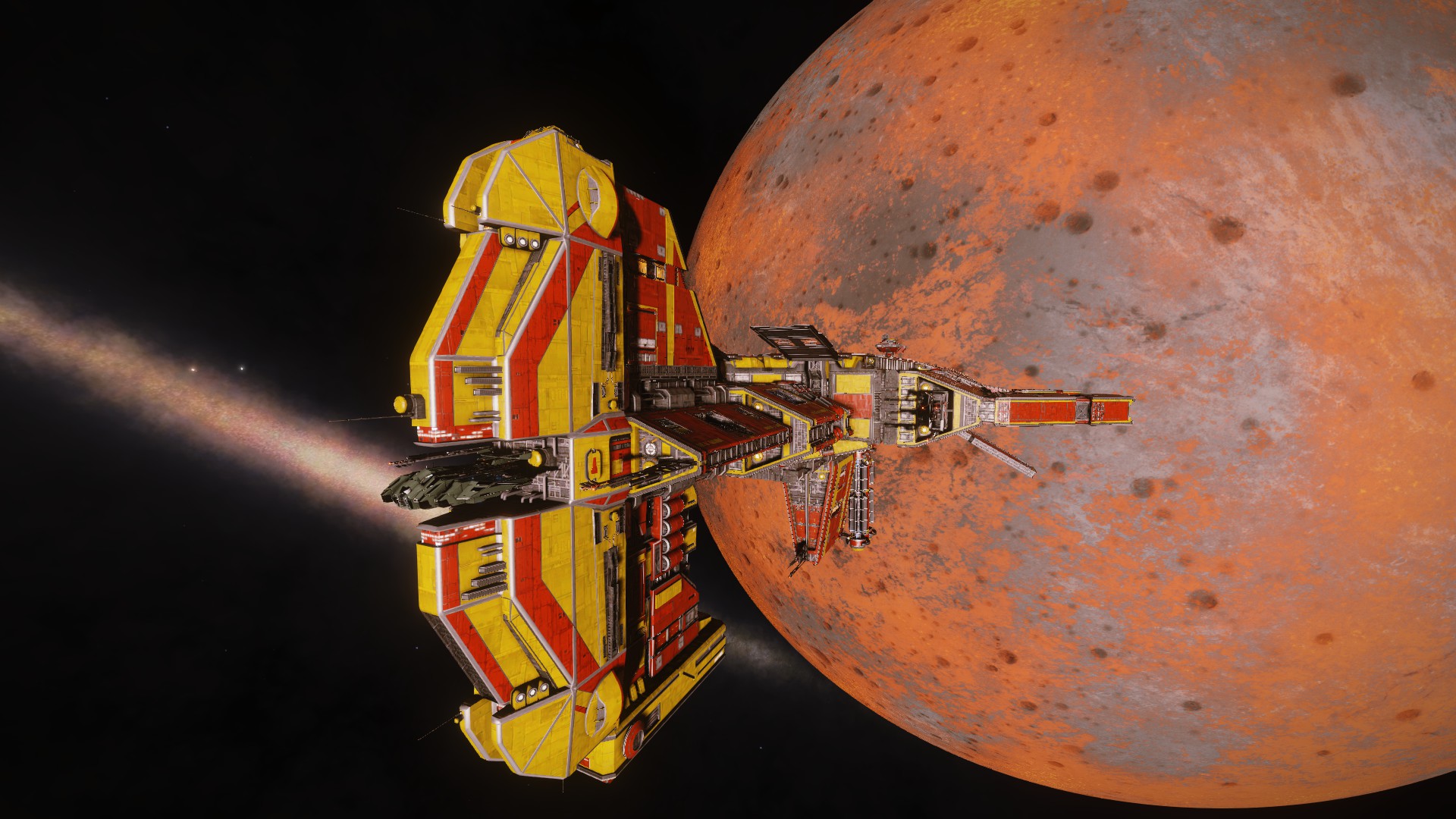 A short jaunt remains before returning to the Bar & Grill: a brief layover at #48 DSSA Aristarchos deployed by CMDR Holint in Eocs Aihm XX-U D2-6. After landing here briefly, SpaceMeNow makes the final push to Arm's End and buys a well-deserved round of alcoholic beverages at #66 Explorer's Bar & Grill deployed by CMDR Heavy Johnson in Hypau Aec IO-Z D13-0: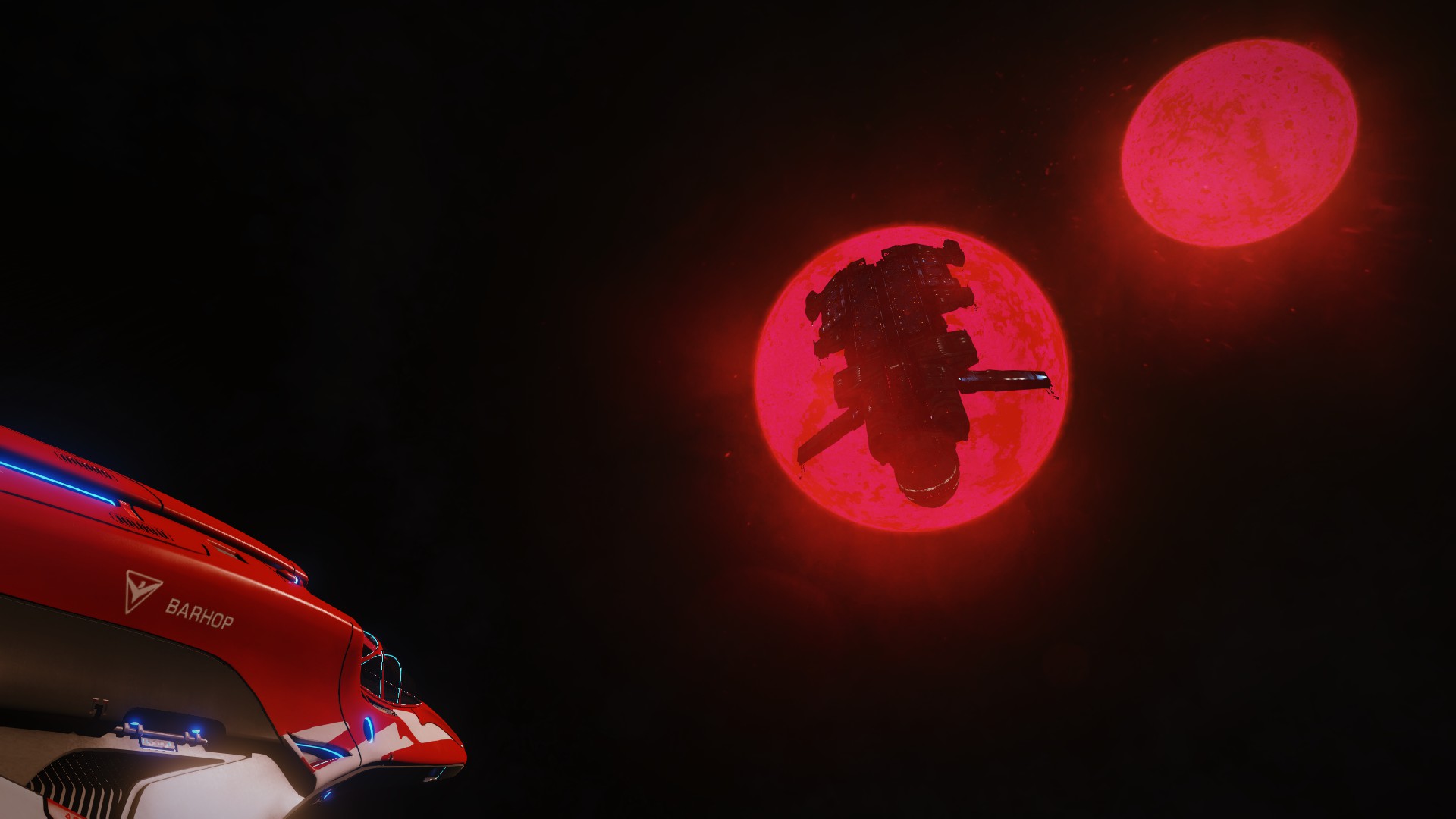 After having thoroughly quenched the thirst of the Spear's crew and passengers, SpaceMeNow begins the journey back to civilized space. First stop: #40 DSSA Argonautica deployed by CMDR Argaric in Fedgie FN-Q D6-45. The festive Argonautica buoys the mood of the crew!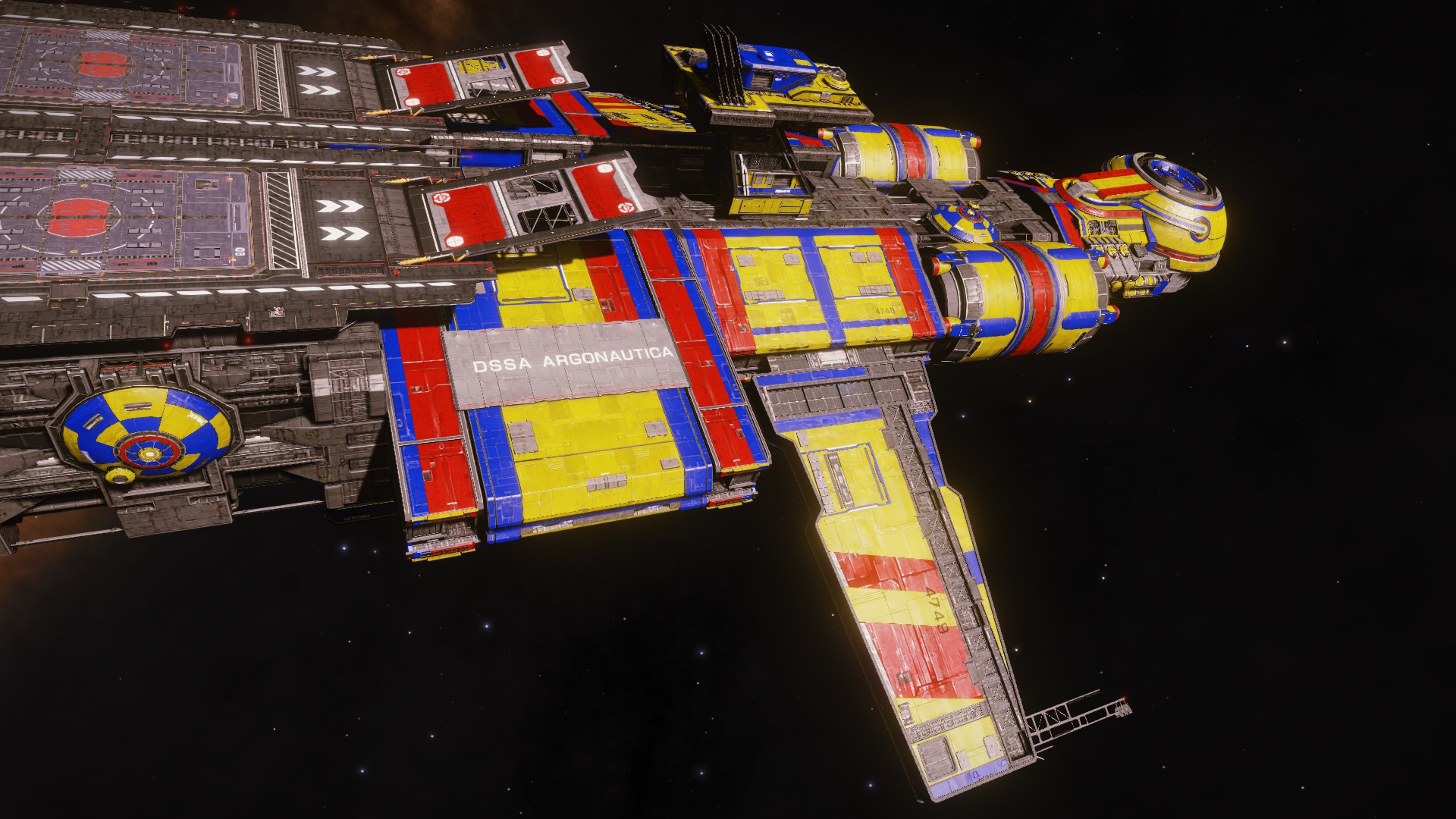 Last stop on the return leg to the Bubble: the spectacular #84 DSSA Artemis Rest deployed by CMDR Artemis Corporation (insert a joke about corporate personhood here) in Synuefuae CM-J D10-42. This location inside the confines of a ring surrounding an Earth-like world provides ample opportunity for marvel: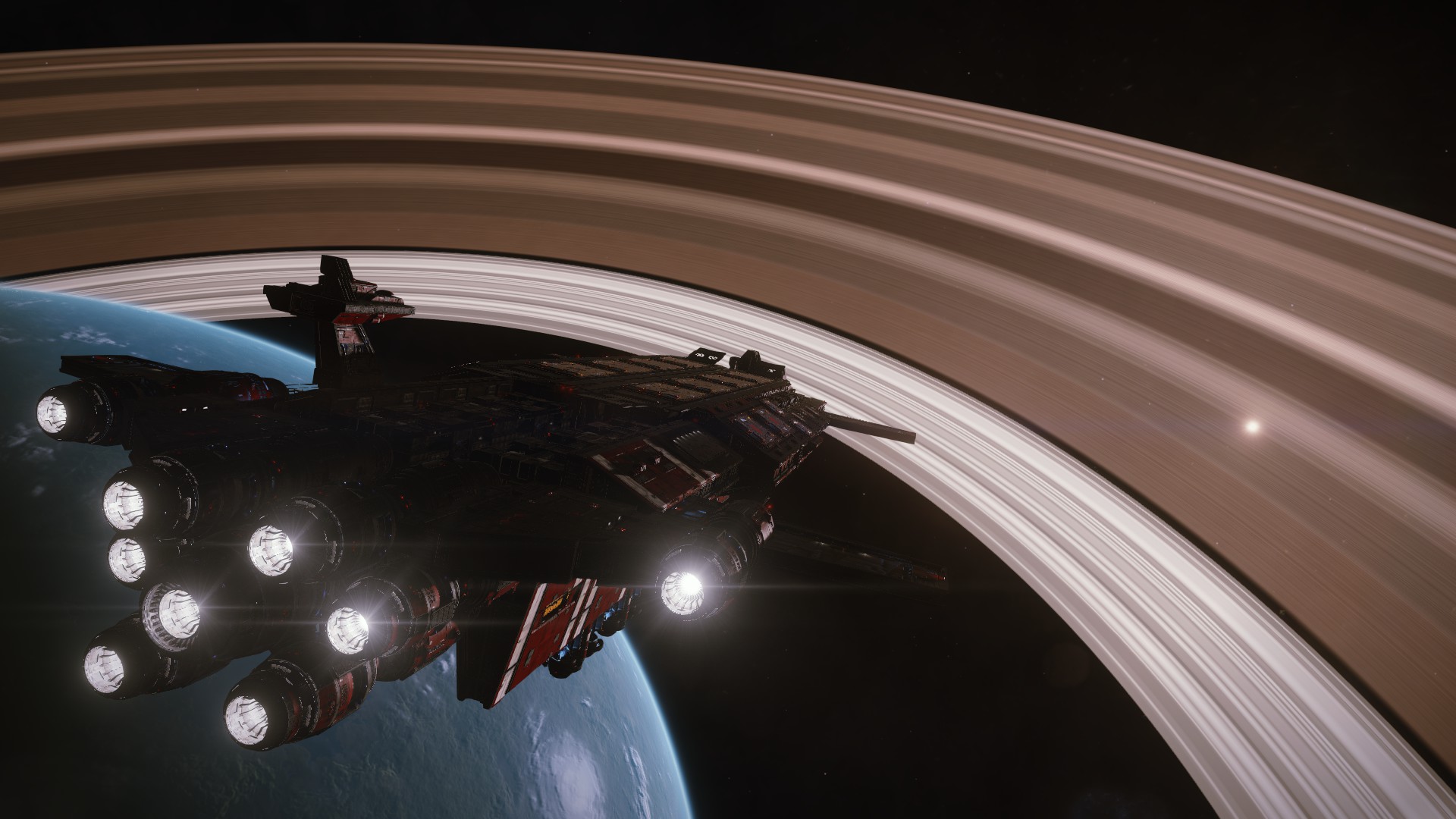 The Spear contracts a refueling operation headed by GM Frost for ~1.3 billion credits in the Cancri cluster and happily provides business to the Tritium traders of the near-bubble area. A highlight of this trip to the Cancri cluster: a chance encounter with Bloduwedd's Branch, owned by CMDR Junagu, who had just made the pilgrimage to the Bar & Grill scant weeks earlier.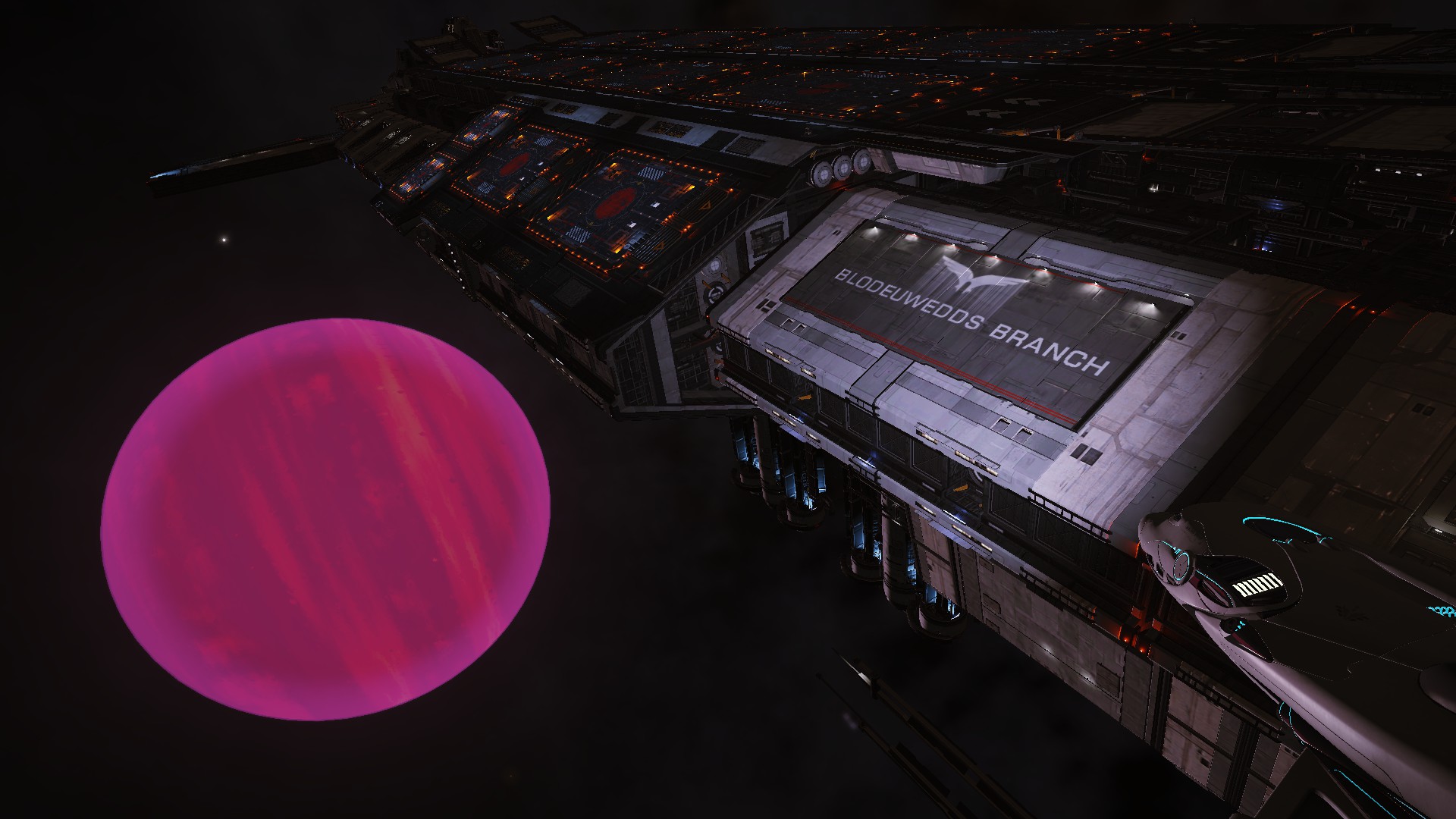 The first tour circuit of DSSA Carriers made by the Spear of Bitter Mercy was a rousing success. Several CMDRs traveled along for this journey and made the experience better at every step. SpaceMeNow looks forward to the much more ambitious tour of 35+ more Carriers to begin on 24th Oct. 3306, and hopefully many more CMDRs riding along!