I'm sure of you have noticed, but it seems Deciat has become rather spicy as of late. Now, we all know gankers are usually found in Deciat, but what we have at the moment is a massacre.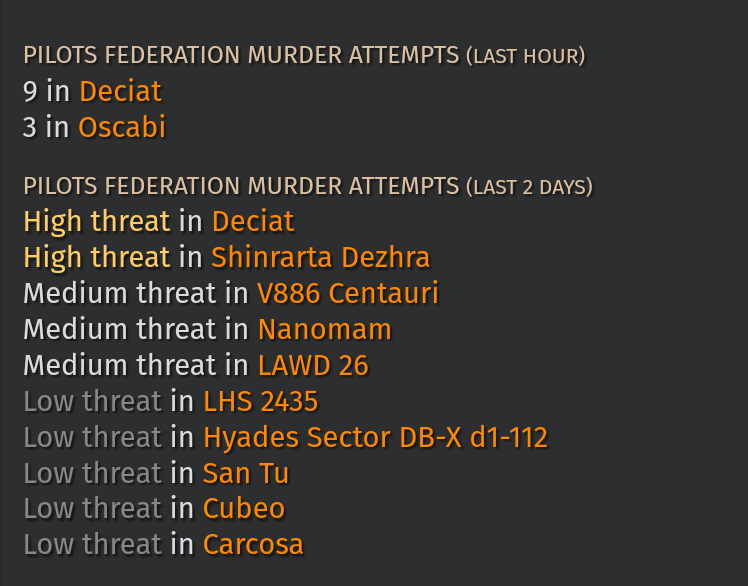 So what has happened here? Well it seems SPEAR have come up to protect the Colonia region from... well, clean ships by the looks of things- so watch yourself up there as well.
Regardless, whilst they're off on their holiday, they're not around Deciat to to distract the rest of the gankers. If you want to go there in open, make sure you're confident in your build and ship flying skills as any gankers have a free pass to do what they want this weekend (more so than usual anyway).