Hayo!
First off, I ended up taking a slight hiatus from here due to mental health reasons - both the depression and anxiety still tend to linger a bit unfortunately, I don't mind admitting it, but it's nowhere near as bad as it used to be.
Anyway, my activity in Planet Coaster's dwindled as well because of performance, but having upgraded my PC recently, I'm very much back into the game and I'm excited to kick off my latest project.
Throwing the facts out, the ride's called Talon, it'll be a multi-launch coaster (Vector, Mack multi-launch, call it what you want) and it's set to be a final expansion to my existing Norse themed area I've been periodically working on over the past year, so while it'll be carrying over the Scandinavian/Viking architecture (well my attempt at it anyway) used in the area, I'm also aiming to throw a bit of steampunk into the mix as well to make it interesting.
There's also a backstory to this ride but I'll save that for a later date (hope you like dragons!
).
Moving into development, let's just say this won't be an easy build. Annoyingly, I didn't realise until I was laying down foundations that the site was actually a bit smaller than I anticipated, and given it's literally surrounded by existing rides, terrain, buildings, pathways and...well...every other bloody thing in existence, it's not exactly easy to expand. So, despite having a layout in mind, I currently have no choice but to wing it. But the hardest part will be to hopefully leave enough space for a major theming element I have in mind.
Despite the above, I've still made a good start. A good portion of track's in place, already featuring some crazy elements, some of the queue and even the second launch is in place as an added foundation for good measure and also the station has taken shape. Good progress made so far, although we're sadly still a long way off the finished product.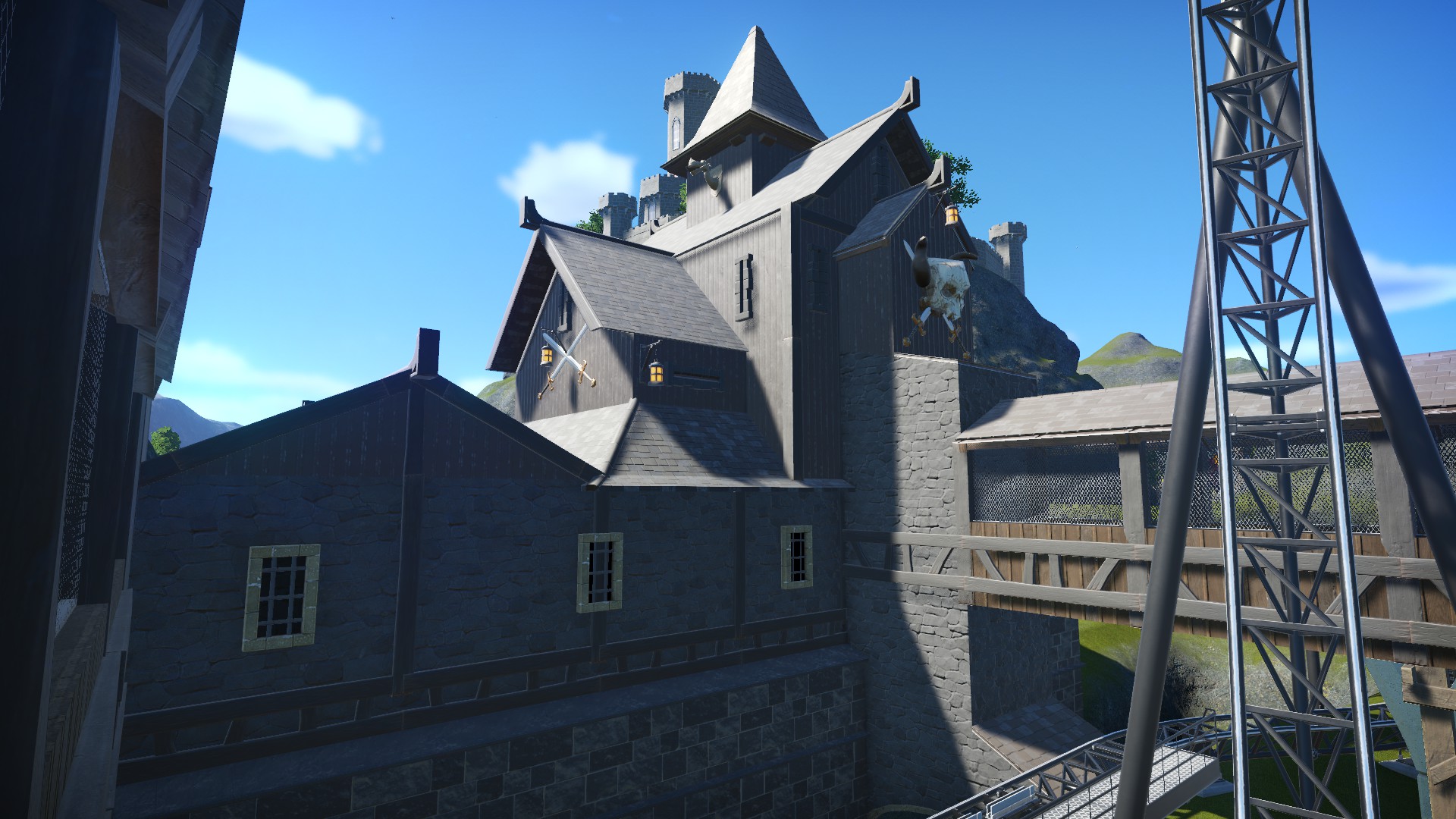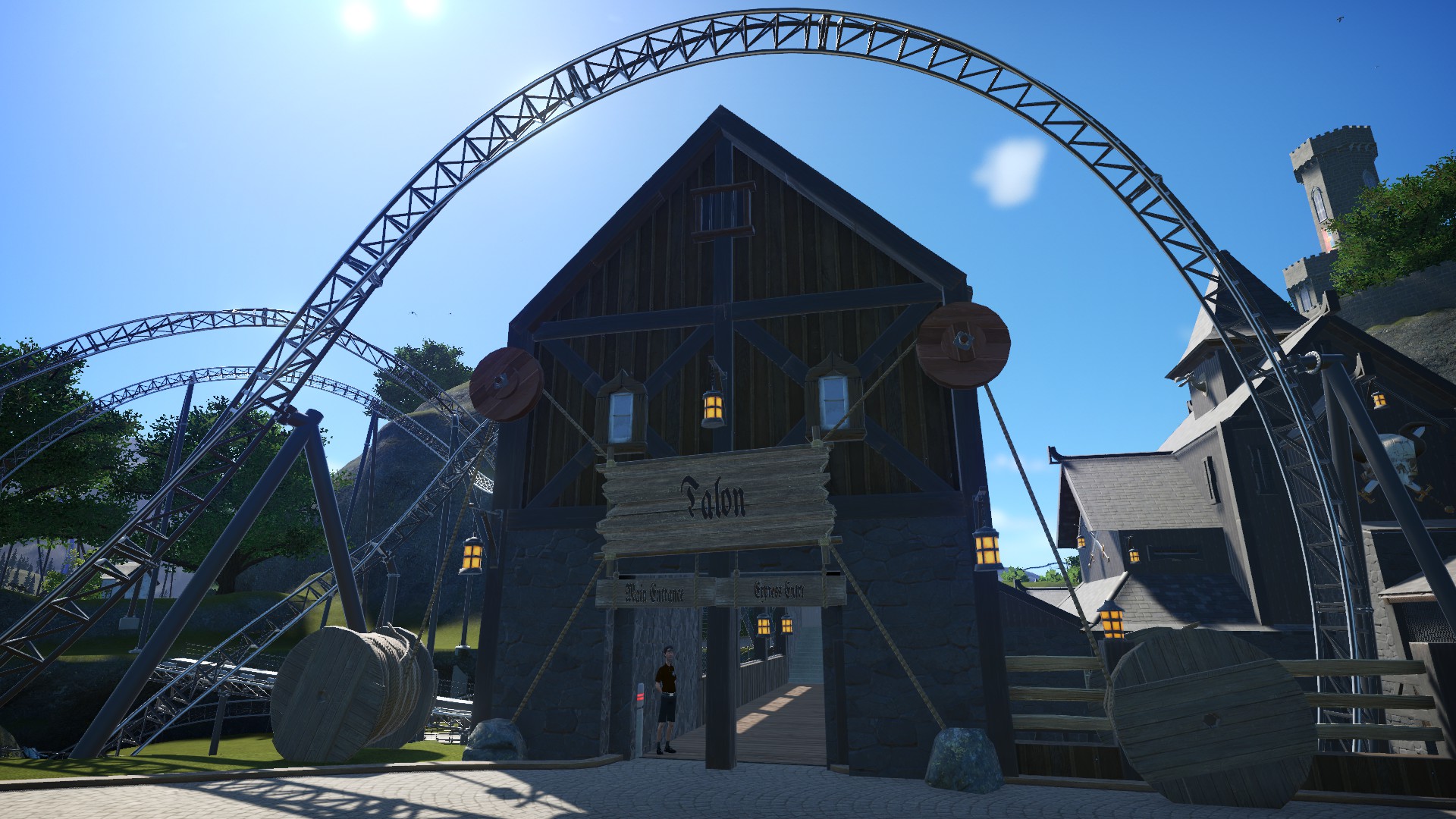 That's all I have for now but more will follow. Eventually.
Last edited: