The Galactic Archive
DZGA

We are a group of mature, experienced pilots that are all in, when it comes to the Elite and the Dangerous.
Our Squadron is part of a larger group of other Squadrons and Factions working together to make sure all of our goals are met.
If you get bored here, you're probably not logged in.

Our pilots are actively engaged in all areas of interest.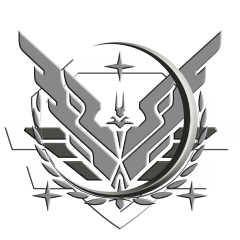 Squadron Missions
We are always into something. Growing, expanding, taking over bases.
It keeps us on our toes, and it's great to work for something as a team.
Check our missions section for the most current BGS endeavor.
Combat
Due to human nature, there's always a confict going on in some corner of the galaxy.
If you are an avid Combateer, you're in the right place.
We are active in our own Conflict Zones, as well as the Conflict Zones of our allies.
Ensuring that our goals are met, as well as the goals of our allies.
Exploration
We encourage pilots to take part in Galactic community expeditions such as Distant Worlds 2.
There is so much to see in this vast galaxy. Don't let yourself become a home body.
Get out there, and take it all in.
Send us a post card as well.
Trade
We will never be as rich as we would like, but the effort must be made.
Wing up, share missions, and Make That Money!
Check The main archive for money making methods and links to tools to help you on your way.
Mining
Mining can be as relaxing as you like, or a hard corps money maker.
Several of our pilots are very active in Void Opal mining.
Mining is a great way to gather raw materials for engineering too.
Come and learn, or teach us some new tricks.
Anti-Xeno
Fighting the Thargoid menace is a dirty job, but someone needs to do it.
It can also be a lot of fun.
Remember that Thargoid scouts are counted the same as Elite NPC's,
So it's a great way to jump up in Combat Rank.
Just watch out for the caustic cloud once they pop!
Group gatherings
We are going to try to make it a regular activity to put all the seriousness aside when we can,
and take part in some SRV racing, flight challenges, canyon runs etc.
All work and no play is no fun at all.
Check our Squadron Discord server for planned events, or let us know if you have any ideas for something fun.
Scully-Powers 500
Source: https://youtu.be/agX2fhCz_6Q


Full Throttle - Laboratory Rush
Source: https://youtu.be/aW4qnSCKFkk
Inspired by MAD-7's, Scully-Power 500 SRV race, Full Throttle is going to try some planet side laps around Abel's Laboratory.
Will, Paige and Stephen, will take to the track with special guests, to show off some speed and learn more about the racers of Elite Dangerous along the way! Come join us!
​
The Galactic Archive's
home system is
Kuntae
, and our Headquarters is
Scully-Power's Progress
.
TGA Lore:
"Our mission is to safeguard the collective wisdom of humanity, for a time in the future when all hope has been lost.
Whether the threat be from within, and humanity capitulates to self destruction, or from external threats that seek to erase humanity from existence.
The Galactic Archive Squadron must fight for the survival of our knowledge and wisdom.
The Archive is designed to serve, not only as an active resource for Commanders throughout the galaxy, but as an Ark to carry our wisdom and experience forward into the future for generations to come."
[/color]
It is our job to protect it


​
Join us on our mission!
To protect that which matters most.
Our Knowledge. Our Hopes. Our Dreams.
On PC & XBox:
Search "The Galactic Archive" in game to join.
Squadron Discord:
(Air Locked. Once joined in game and on INARA, you will be released into the rest of the server)
The Galactic Archive
And of course, what started it all:
Danger Zone Galactic Archive
Consolidated Information Library.
See you in the Deep Dark
o7
Last edited: