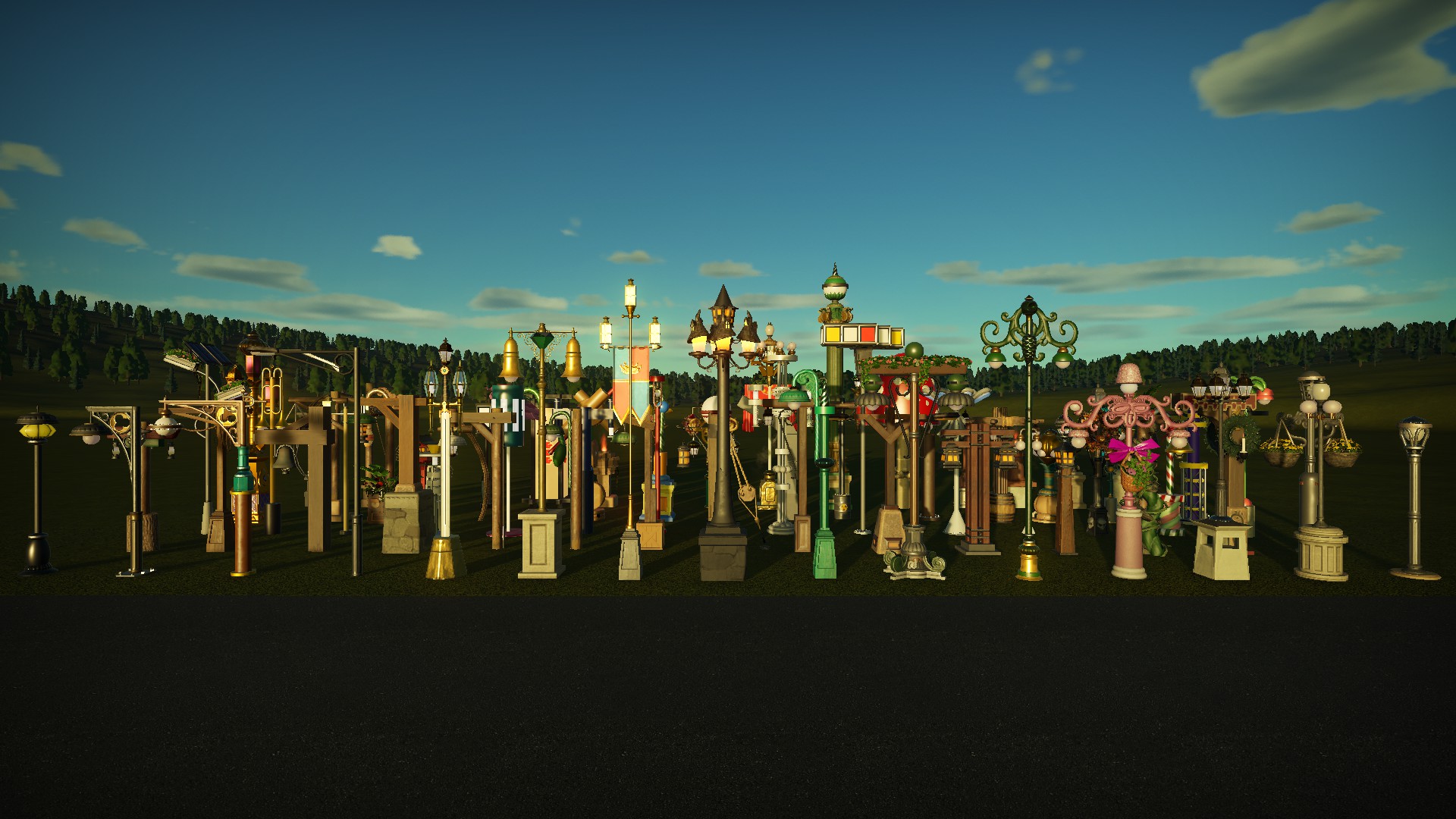 ​
After getting tired of seeing the same default street lights in Planet Coaster parks, and inspired by the way lighting can create a sense of place and time, especially in a themepark setting, I decided to create this!

74 pairs of lamp posts / street lights and 74 matching path lights organized around 6 central themes.

Took forever, but I can't wait to see how you guys use them in your own parks! [big grin]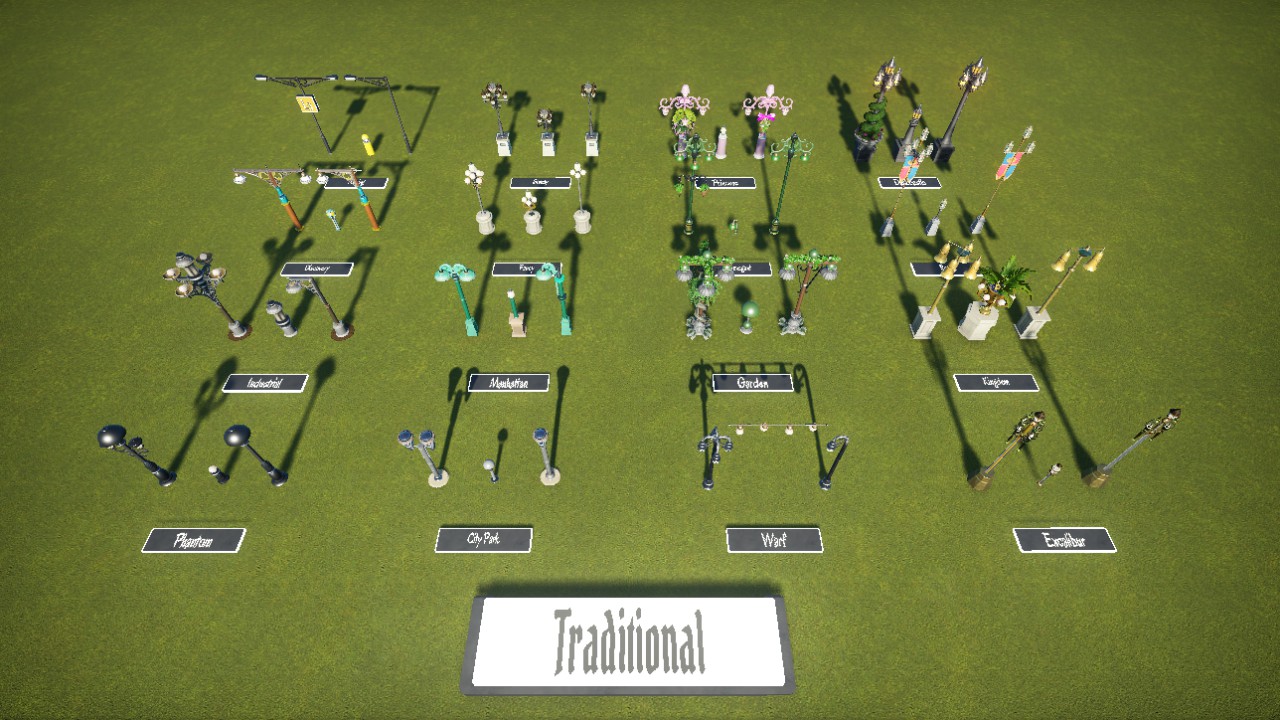 Traditional
Containing typical lighting one would see in a kingdom, city, town, or park.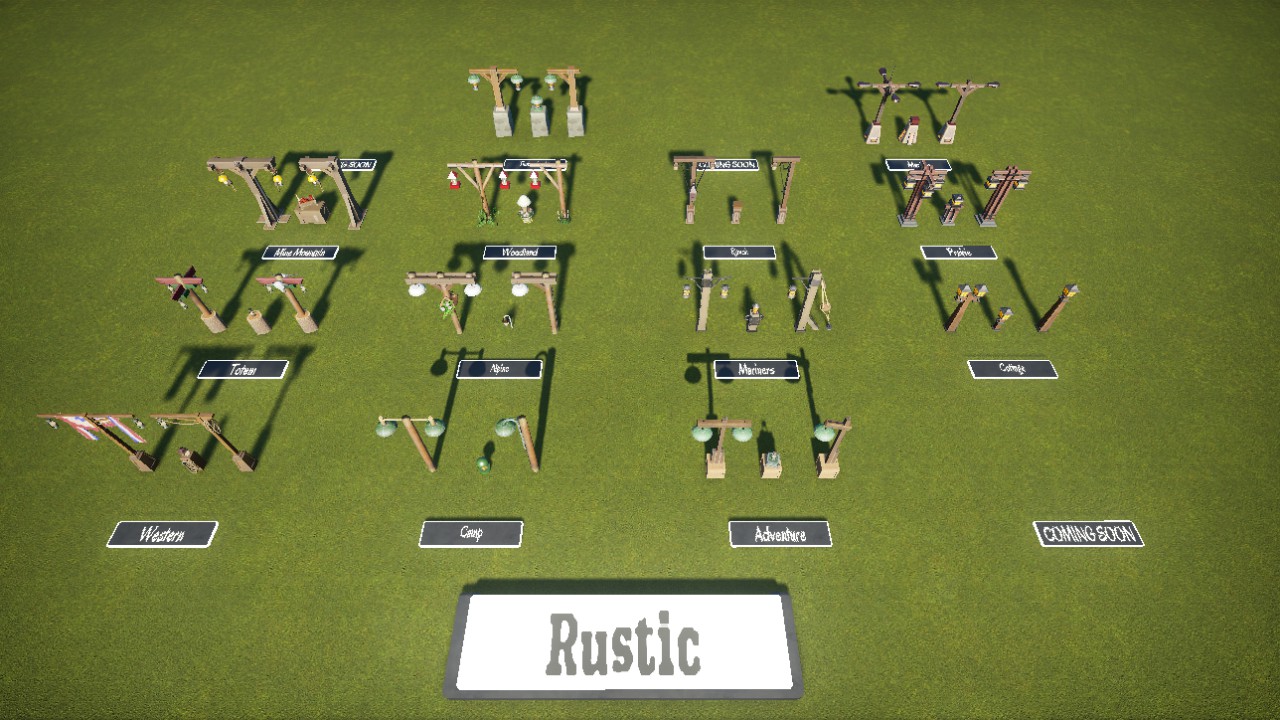 Rustic
Containing wooden, western, craftsman, and adventure themed lighting.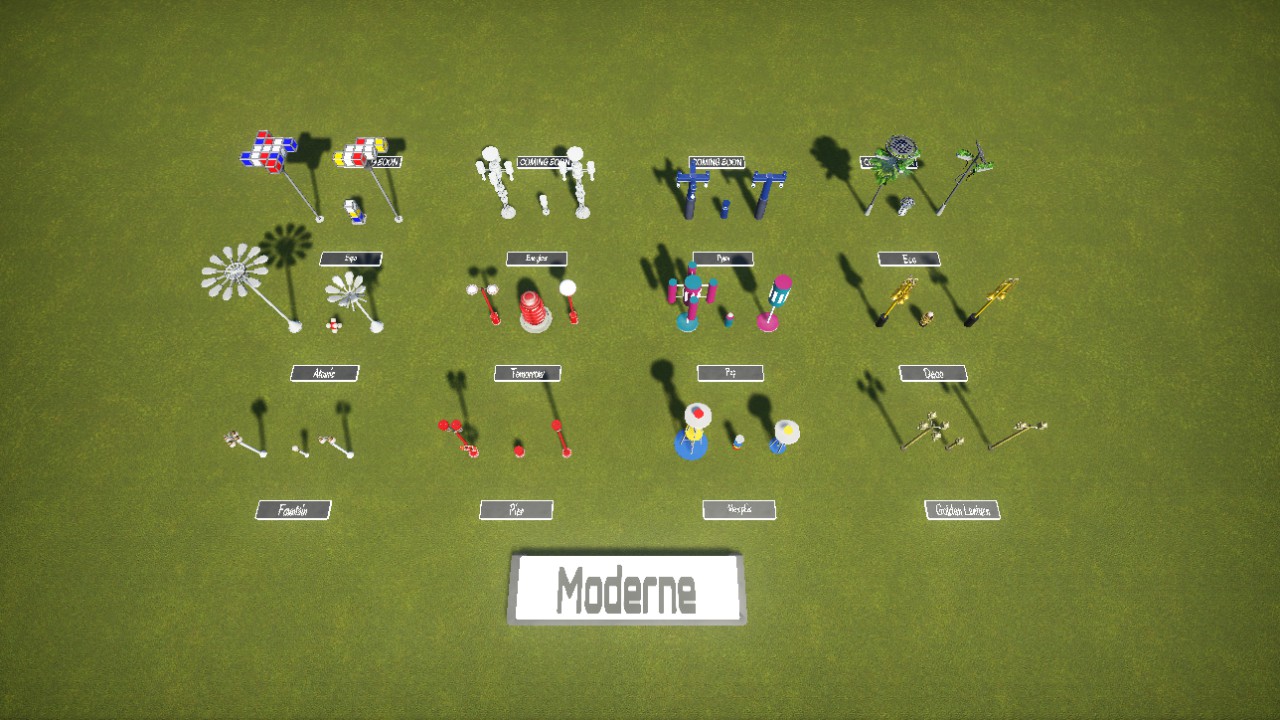 Moderne
Containing metal, mid-century, atomic, art deco, and futuristic lighting.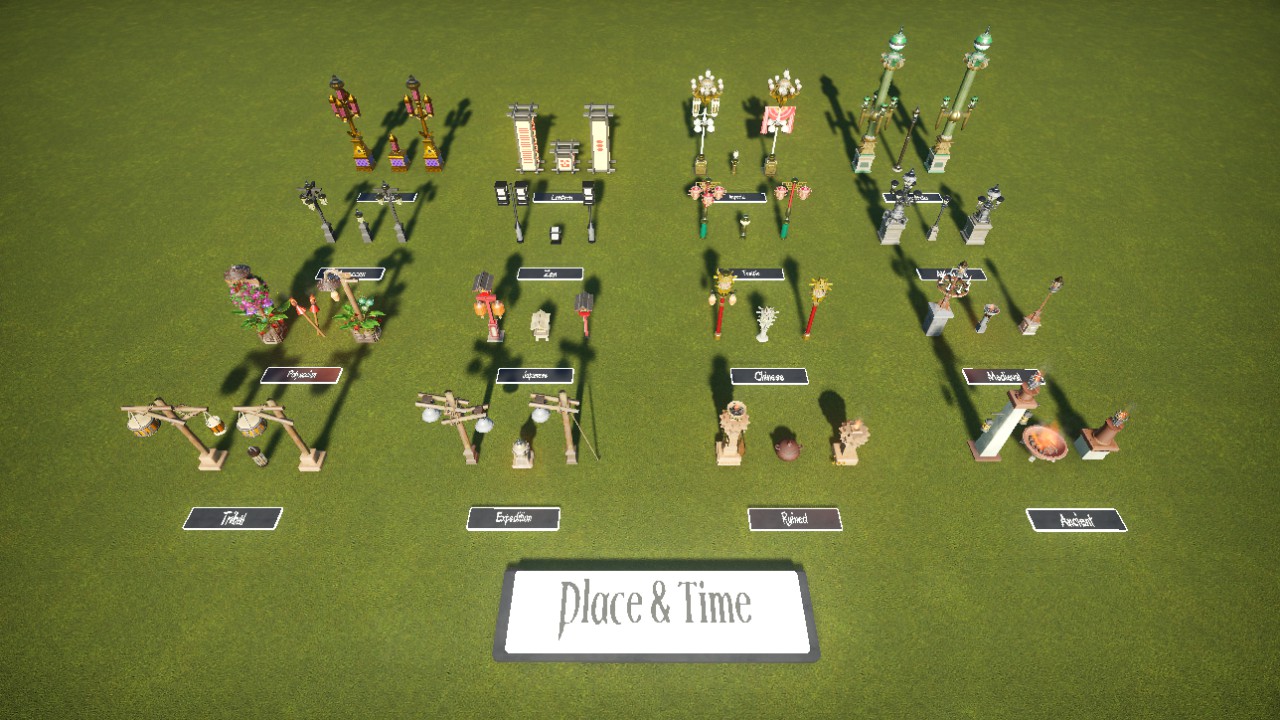 Place & Time
Containing ancient, medieval, and lighting from exotic locations.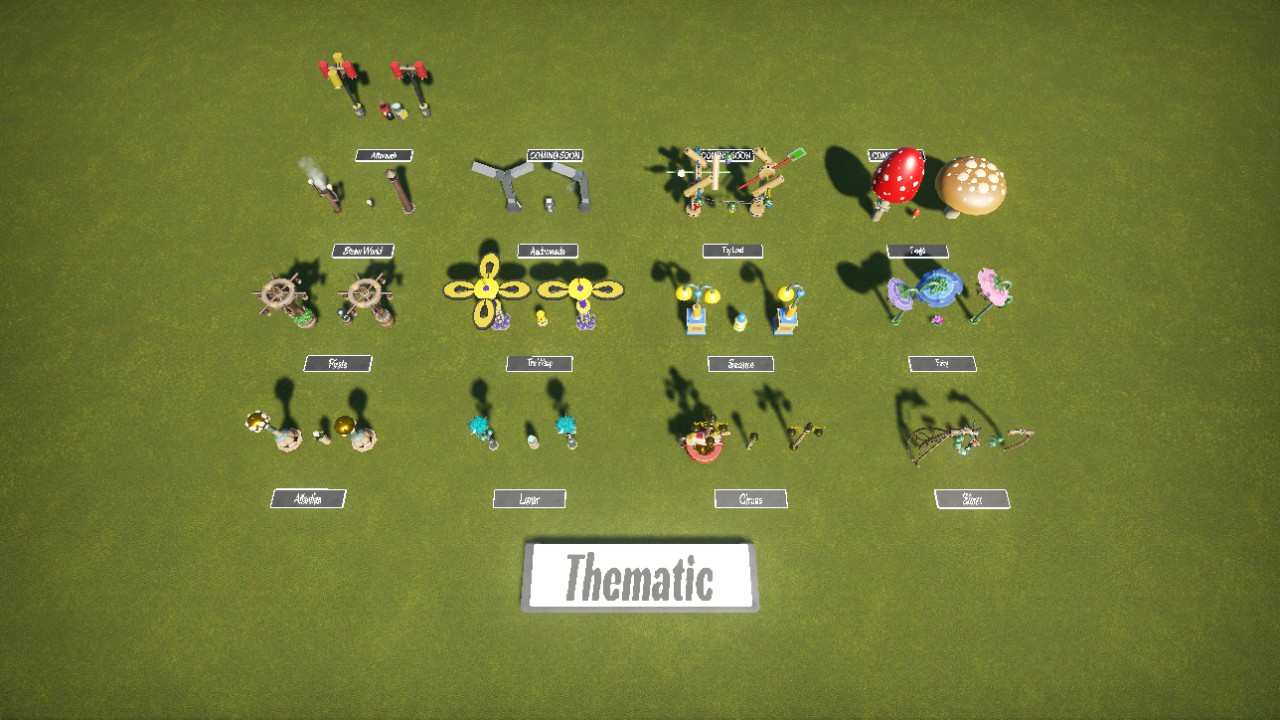 Thematic
Containing heavily themed lighting, toy land, spooky, alien, circus, apocalyptic, fairy, etc.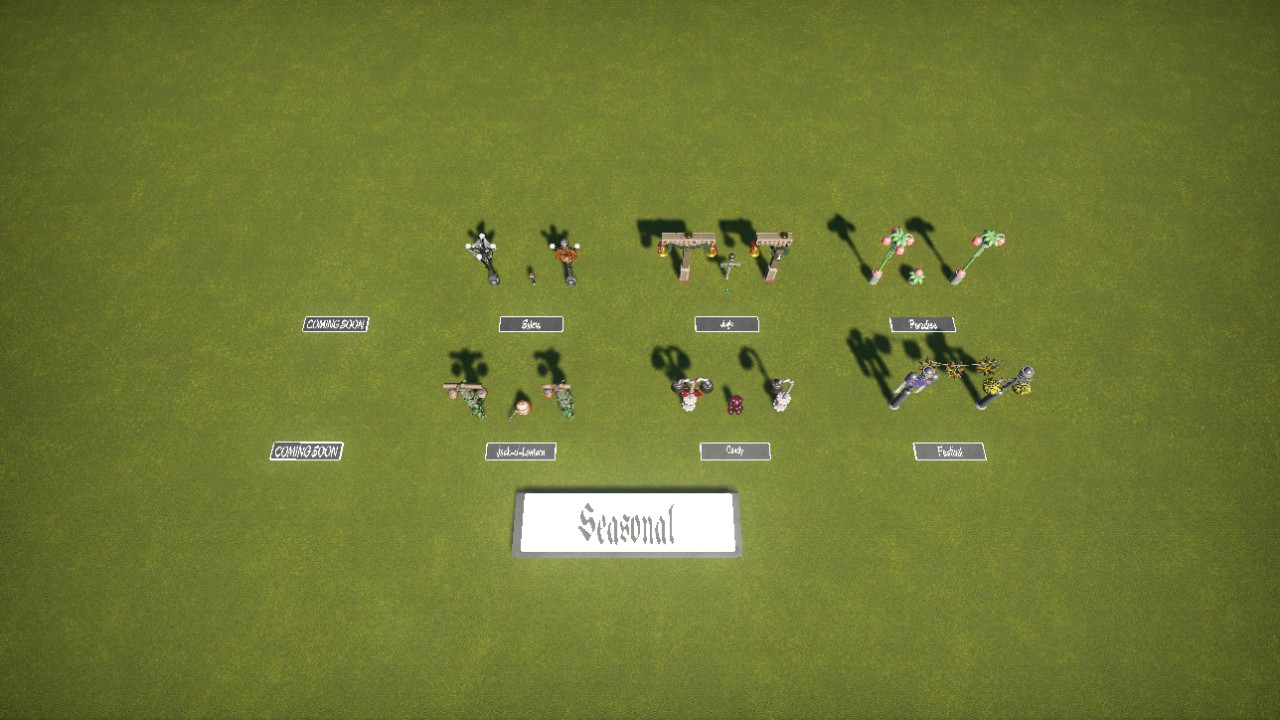 Seasonal
Containing summer, fall, winter, and spring themed lighting.​
Most are my own design, but some of the lighting was inspired by real life locations including:
- Toy Story Land
- DisneySea
- Animal Kingdom
- Pandora
- Discoveryland
- California Adventure
- France
- Japan
- China
- And 2 World's Fairs

Feel free to modify and recolor them as needed, just be sure to give credit. Enjoy!