The Million Miners March – A DSSA Mission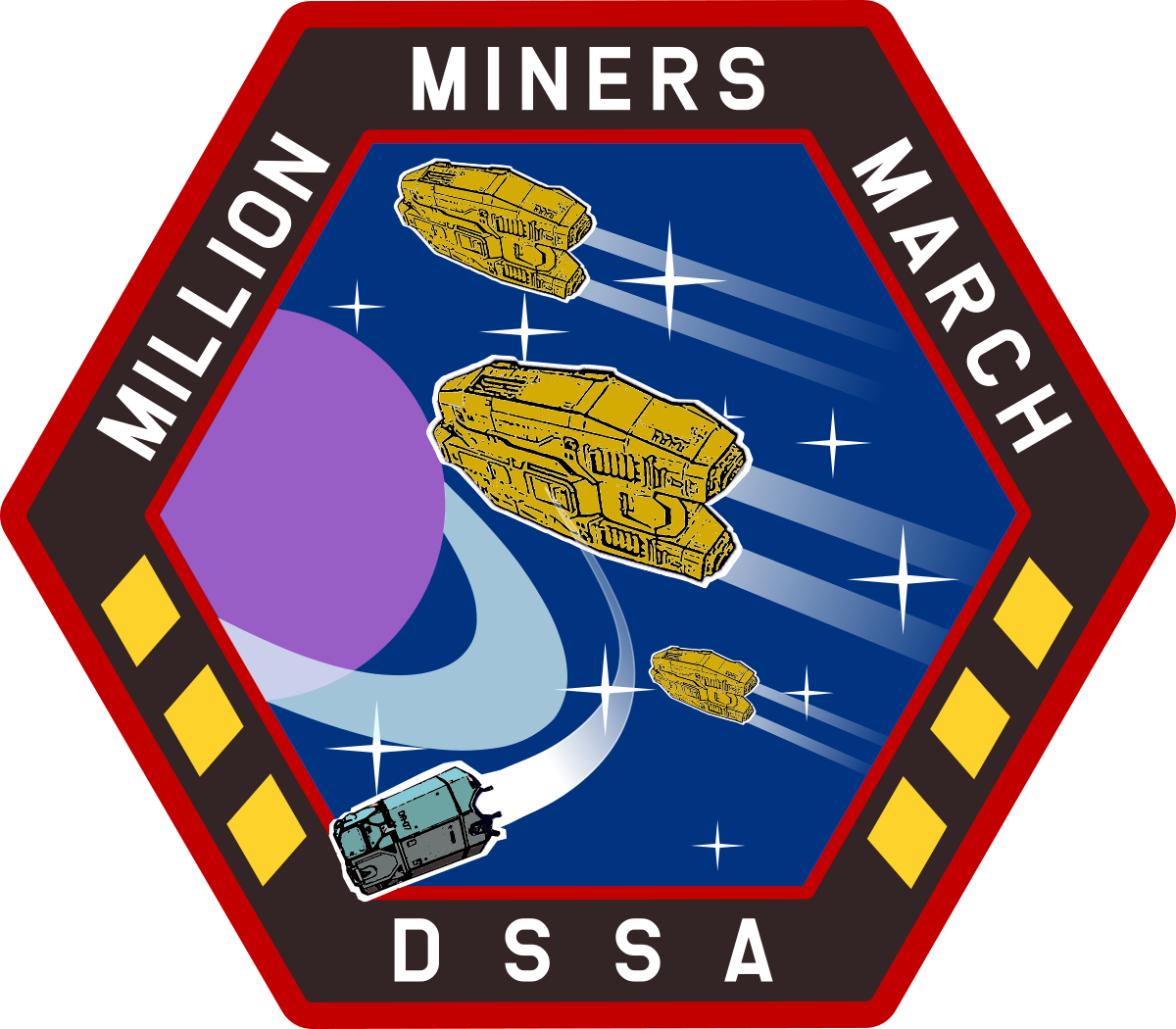 Miners unite!
For decades, the Federation and the Empire have exploited Tritium miners all over the Bubble. They have been building their military and economic powerbase on our backs while throwing us scraps, artificially lowering Tritium prices by forming an illegal buying cartel together.
So let us find a new home far away from their corruption, a home more just, more solidary, a home not of the rich and the poor, but of equals, were we can reap the fruits of our labour together in peace.
To realize this dream of an independent colony, I've ordered a Carrier ship, the
Spartacus
, to create a base of operations at Centaurus Reach, on the easterly side of Hawking's Gap, over 24,000 lightyears from Sol...
This mission will be part of the DSSA Initiative and will seek to fulfill three important goals:
1) Deploy DSSA Carrier #24 in the Centaurus Reach Region in Hawking's Gap to provide support for deep space travellers and other Carriers.
2) Develop a syndicalist self-sufficient economy based on Tritium mining and trading where profits are shared within the community.
3) Improve the socio-economic circumstances and cultural standing of miners in the Bubble and beyond. Raise attention to our struggle by assembling a million miners!
It is time to give Tritium miners the payment and recognitiion they deserve. Rise up!
Let this journey be a reminder to the superpowers that it is
us
that power their battleships. We will see if they still deny us our rights if a million miners decide to leave the Bubble for good!
Miners unite! Join the Tritium Miners' Cooperative! March for your rights (and have fun doing it)!
Expedition signup form (
link
)

Expedition roster (link)

TMC Discord invite - main communications channel (link)
Tritium Miners' Cooperative application form (link)
THE JOURNEY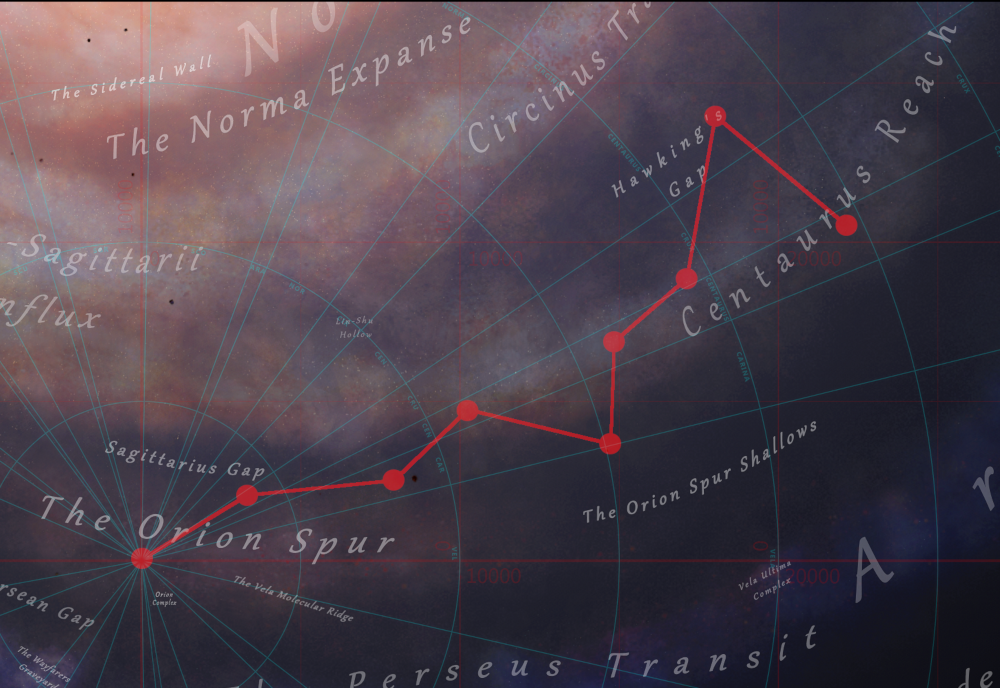 This expedition is planned to take two months, spanning about 33,000 lys. We will go slowly and catalogue Tritium hotspots on the way to share them with fellow miners and explorers and do some wing mining to frequently refuel the carrier. As this is planned to be a march and not a race, it is strongly advised that participants don't simply rush to the destination, but stay within the timeframes below to keep the fleet together and ensure the best possible experience for everyone. Here is the route:
| | | | |
| --- | --- | --- | --- |
| | Date | System name | GMP name |
| WP 1 | Sep 19 | Dahan | |
| WP 2 | Sep 26 | NGC 4463 Sector RY-R e4-5 | Autumn Nebula |
| WP 3 | Oct 3 | Trumpler 16 HG 1462 | Trumpler 16 Cluster |
| WP 4 | Oct 10 | Thaile HW-V e2-7 | Three Worlds Nebula |
| WP 5 | Oct 17 | NGC 3199 Sector IM-V c2-5 | Guardian ruins - NGC 3199 sites |
| WP 6 | Oct 24 | Nyeakue AA-A h31 | Sheol |
| WP 7 | Oct 31 | Prue Hypa CS-I d10-8 | The Siren |
| WP 8 | Nov 7 | Pueliae IT-H d10-1 | Pueliae Nebula |
| WP 9 | Nov 14 | Proo Phio KM-C c1 (provisional destination) | |
Note that the waypoints mentioned above are preliminary, as we will scout the area around them for suitable meetup locations en route. Weekly community events like canyon racing (bring fighters and SRVs!) and mass jumps with the Carrier will be planned during the trip and infos on those will be found here or in the TMC Discord.
Estimating 71 carrier jumps for the trip, about 11,000 tons of Tritium will be needed to reach our destination. The goal is to gather as much fuel as possible beforehand, while mining along the route will refill the
Spartacus'
tanks.
There will be several meetups before the expedition where we can mine, do shenanigans, and get to know each other! More infos will be posted in this thread and on Discord in due time.
THE CARRIER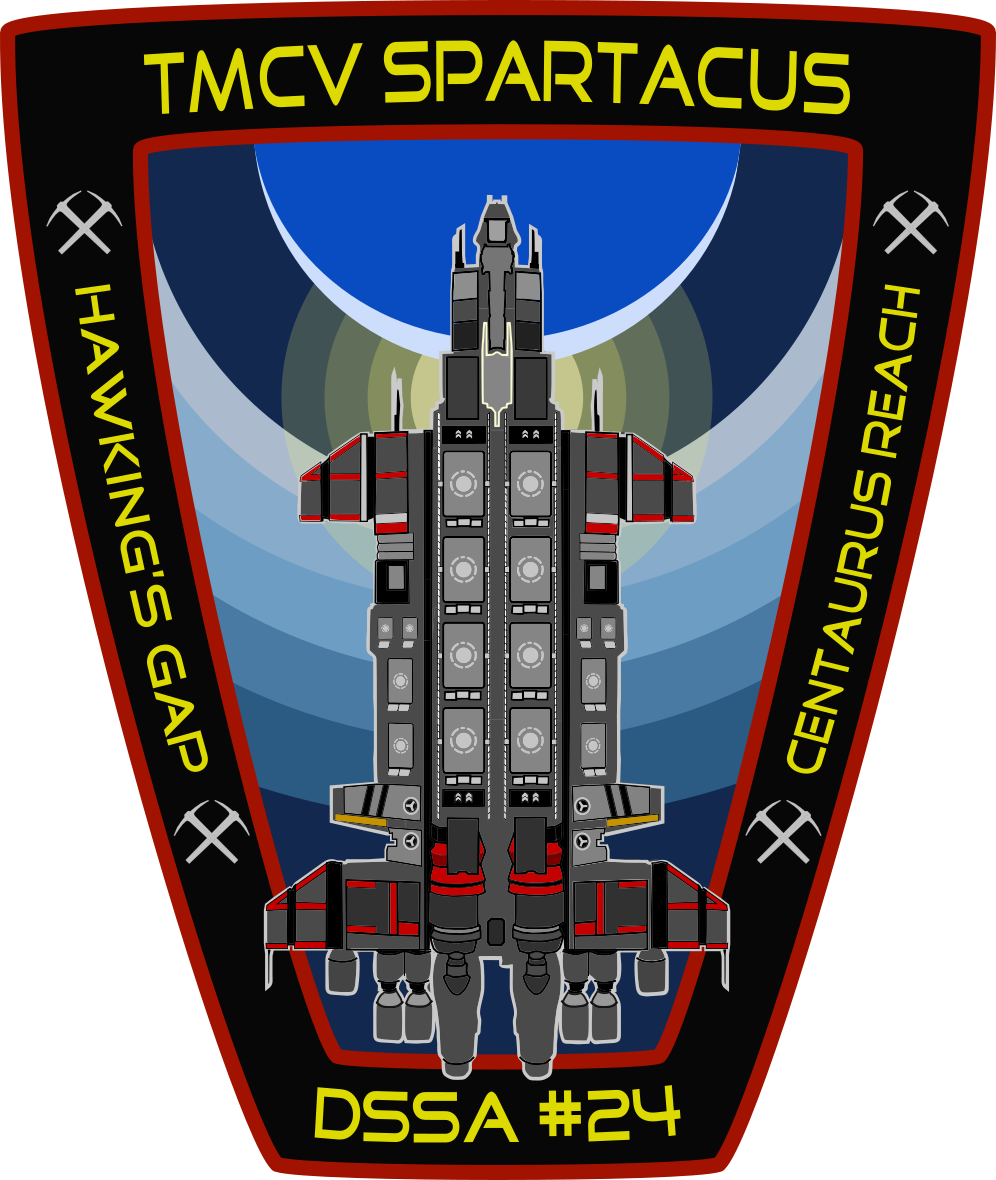 The Tritium Miners' Cooperative Vessel (TMCV)
Spartacus
will be our base of operations during the expedition and beyond. As part of the DSSA, this Carrier will be one of many stationary outposts all over the galaxy and provide a safe haven for all that seek it. All services will be available, including restocking of fighters, SRVs, limpets and ammo. However, there won't be any modules or ships for sale aboard, so you are advised to bring any equipment/ship you might need in advance and store it on the
Spartacus
before we depart.
The Carrier will be specialized in Tritium mining and will thus be basically a floating Tritium tank, offering 65,000 CR per ton of Tritium while selling at the same price. Any non-Tritium related revenues will be split equally amongst all contributing members of the Tritium Miners' Cooperative. You can apply for membership
here
.
THE COMMUNITY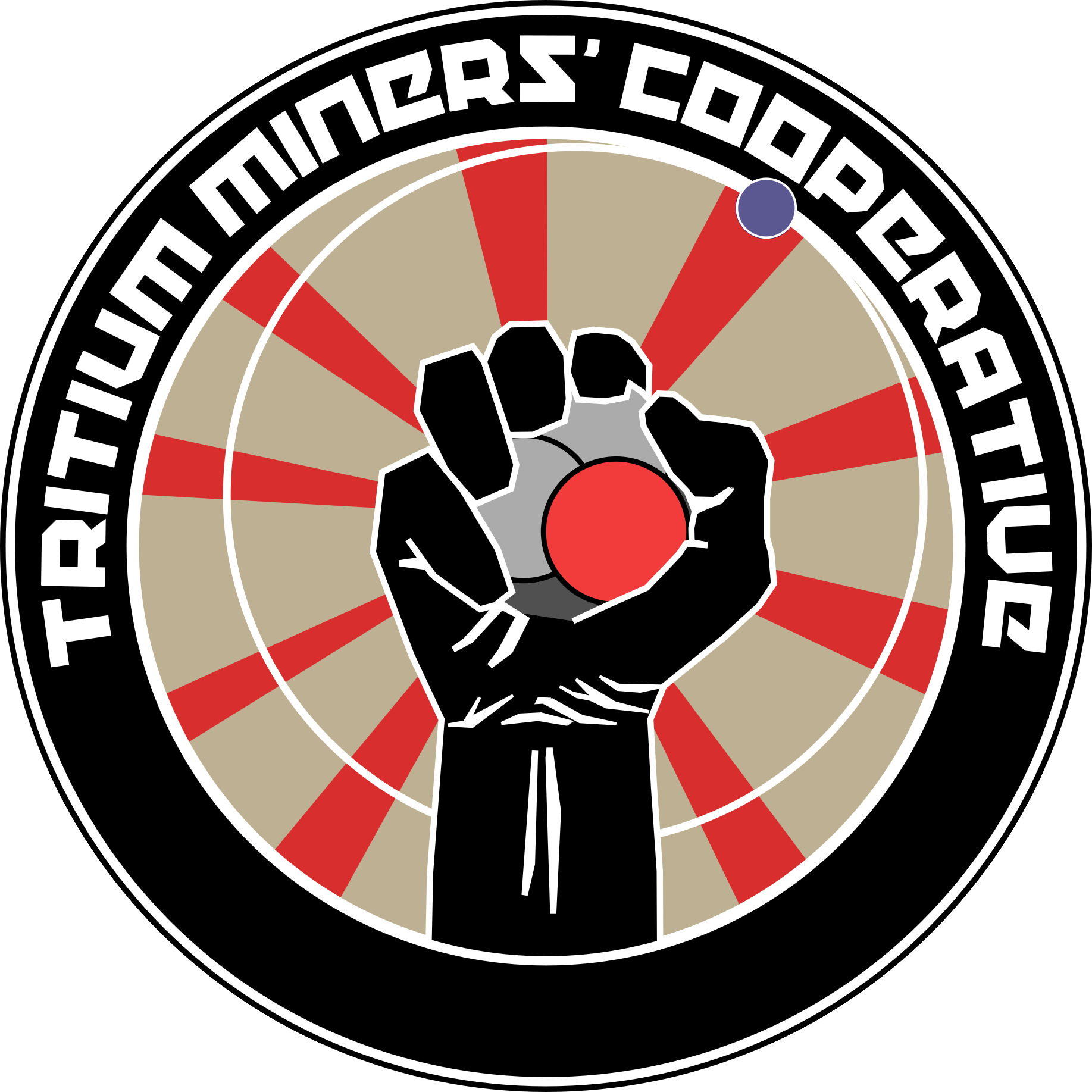 The Tritium Miners' Cooperative is a newly established group that organizes the Million Miners March. It strives to create a just economy based on equal distribution of the goods and finances it generates. All it's contributing members are eligible for their share. More on the technicalities around that will be posted here later. (Any thoughts and ideas on how to efficiently share revenues would be greatly appreciated, so do not hesitate to post them here!)
After the
Spartacus
has been successfully deployed at Centaurus Reach, it is planned that we run it's operation long-term, that is, keeping a healthy stockpile of Tritium for refueling passing carriers, exploring the region, mapping new mining locations and possibly doing mini-expeditions to neighbouring DSSA-Carriers to supply them with Tritium or other needed goods. However, the
Spartacus
will remain stationary and act as our home base.
The Tritium must flow! As a member of the TMC, you can contribute in a lot of ways to keep the operation running and earn your share of profits - multiple roles exist:
Miner
Mine Tritium - ??? - Profit!
Hauler
Haul Tritium or other commodities between Carriers or act as drop tank for the
Spartacus
during the MMM.
Fighter
Protect Miners and Haulers from potential deep space pirates and other threats.
Scout / Explorer
Find and report new astronomical POIs and ressource hotspots (especially Tritium).
Goat
Don't fit any specific role? Be a genius of all trades and do it all!
Everybody is welcome to participate - join the Cooperative today!
#tritiumminersunite
Last edited: