Now I know it's probably been discussed a fair few times over the years but, as slow-minded as this makes me, it's only just started to bother me:
WHY CAN'T A FLUME BE STARTED IMMEDIATELY AFTER A LIFT HILL??
Currently, we have to end a lift hill and therefore make do with an awkward flat-top before a flume starts, as shown below: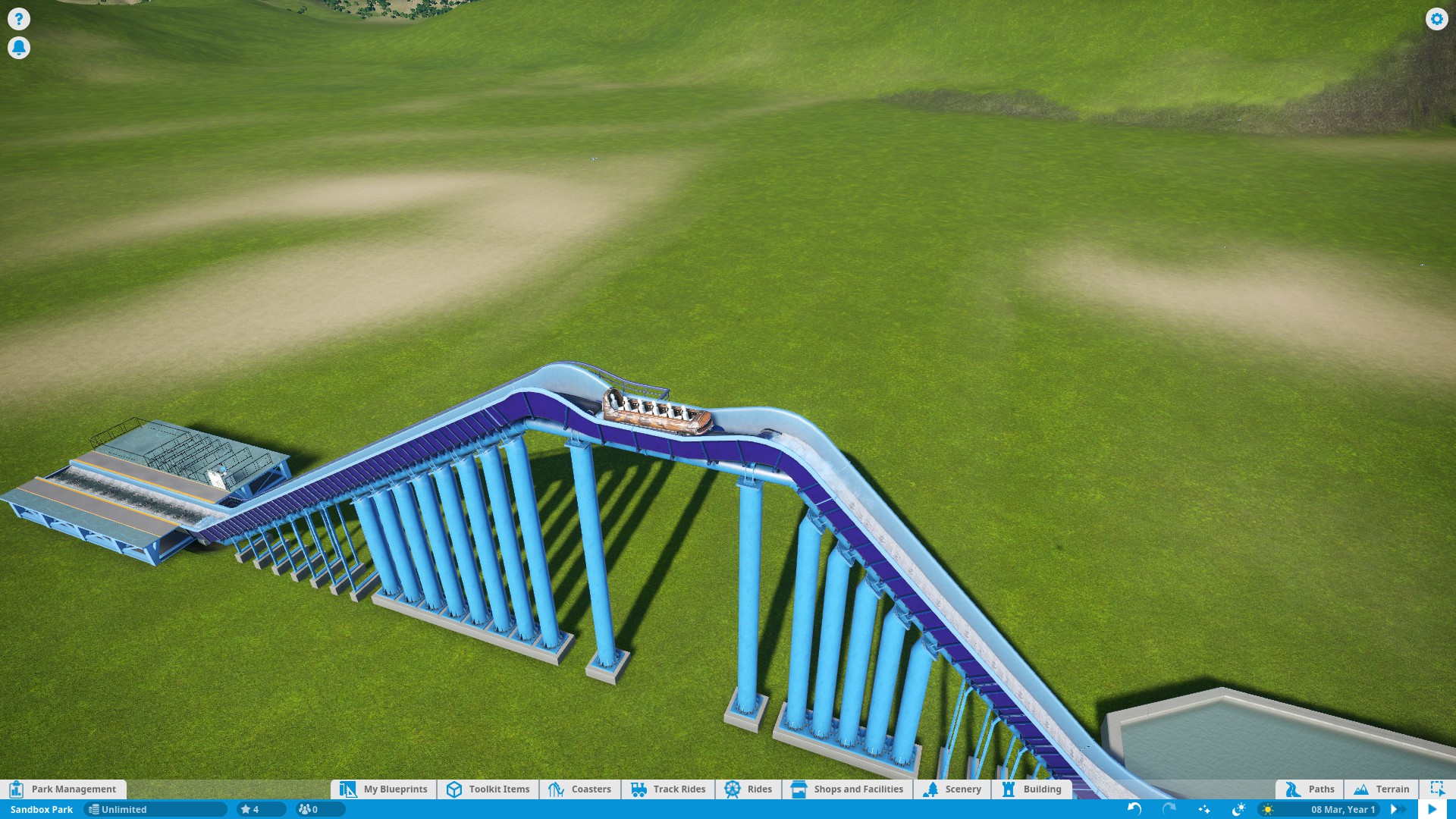 This unfortunately means we're lacking one simple (and obvious) little feature: being able to enter the flume the moment you leave the conveyor. While I understand this may not have made it into the game due to programming reasons, it'll definitely help with building more simple and compact log flumes, as currently we're forced to add a bit more standard track before a flume. I've tried (rather badly) to illustrate this below: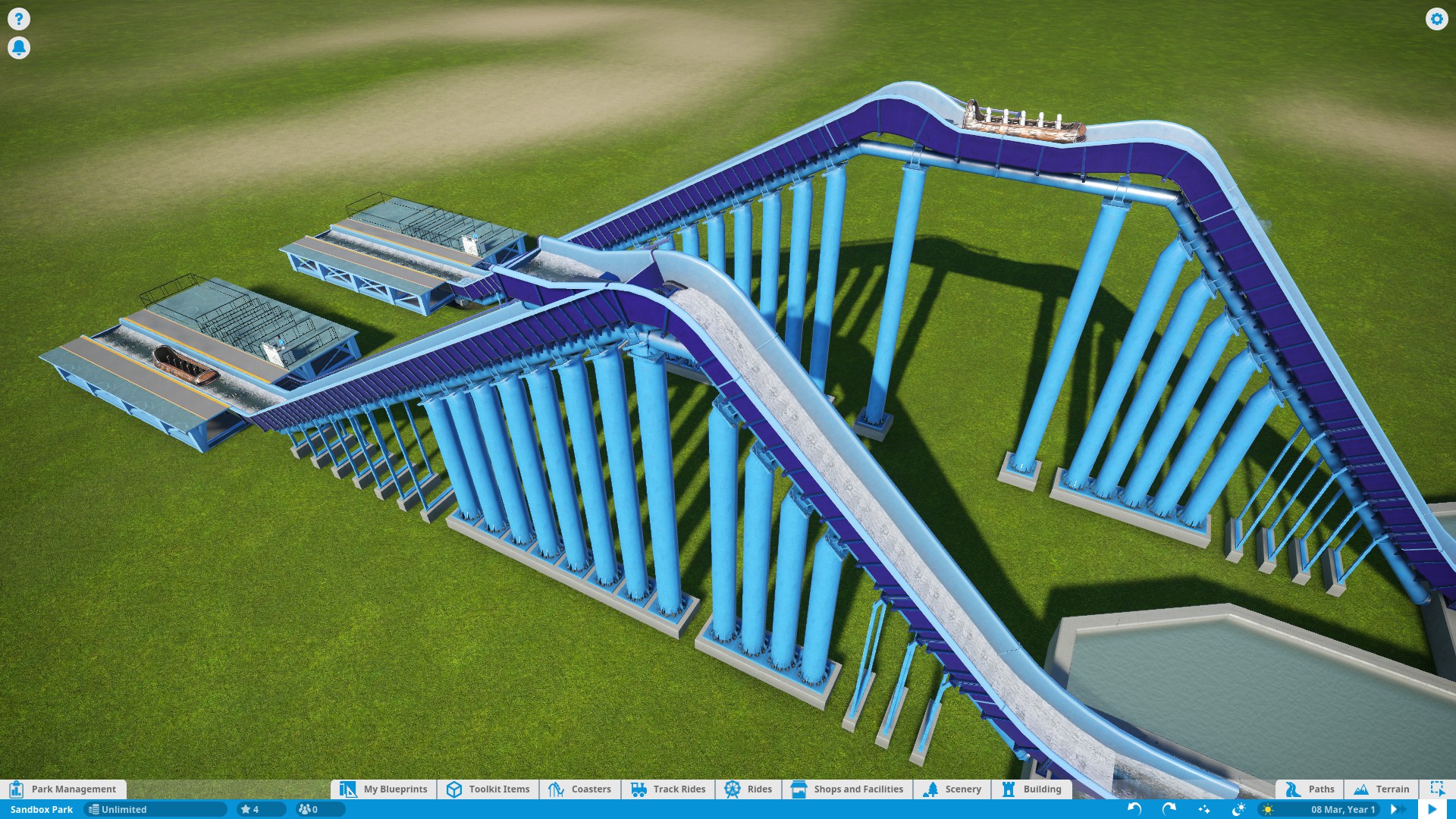 I of course never mean to be the "Something-doesn't-work-properly-this-game-is-therefore-terrible" type of person but like a handful of things, hopefully this is looked into!