@Filthymick420
I hear you man. But who knows what it really takes to get an invitation for TDW!?
In my travels I did stumble across what I think could be a good possible candidate for the TDW station location. I received a mission for Zarece, and whilst in-system I thought I'd check it out a bit as it had enough bodies to make me sniff around. I was also suspicious as this is one of the original systems from Elite, so could be a good spot for an old station to reside in!
So I checked around
Zarece BC 1
(34,969 ls) which is the 8th moon/body in the system (according to EDSM -
https://www.edsm.net/en/system/bodies/id/16598/name/Zarece
).
In my casual exploring I noted that BC1 orbits exceptionally close to Zarece C (M Class) which is 34,962 ls, and Zarece B which is 34,959 ls. This image captures 'C' orbiting between 'B' and 'BC1' with 'B' providing the halo effect around 'C'. So I checked it out in more detail, but couldn't spot any stations, which I suspect might only become 'visible' when you get the invite.
The colours don't really match The Dark Wheel codex entry, but then that could easily be enhanced for visual effect.
Anyway, it snared my interest, and little things like this keeps the game fun!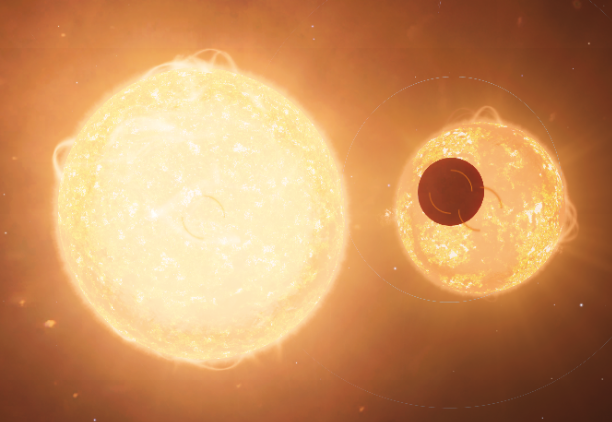 / Ra