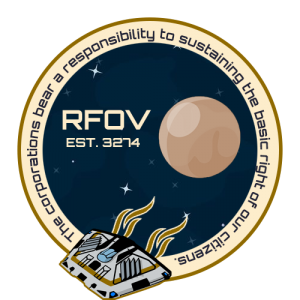 An Elite Dangerous Player Group operating out of Low Dock in the Voltrigones system. A friendly Federation Player Faction, for ages 18+ Powered By Holly AI.
www.rfov.co.uk
The companion site for Elite:Dangerous. Market data, CMDR's logs, squadrons, logbooks, galleries, powerplay, engineers, blueprints, crafting, galaxy info, news and more...
inara.cz
About us:
You have decided to apply to become a Junior Analyst at the RFoV, an active Corporation within the Milky Way Galaxy. We're a medium-sized group with an in-game Player Minor Faction called the Retro Faction of Voltrigones. We primarily focus on PvE, BGS, Exploration, Trade and Role Play, and are a safe haven for Federal pilots in an area primarily controlled by the Empire. Mainly though, we try to have fun and help each other out.
We are an equal opportunity employer. All applicants will be considered for employment without attention to race, color, religion, sex, sexual orientation, gender identity, national origin, veteran or disability status.We do not accept Imperial or Alliance Job Applications, you must follow the agenda of the Federation to gain employment with us, you also must be over the age of 18+ and be able to pay the 100cr processing fee.
Latest Gal News:
Retro Faction Of Voltrigones Ambassador Vern Terrell visits Low Dock to commemorate co-operation treaty.
www.rfov.co.uk
Retro Faction Of Voltrigones RFov Tours announces further Investment in Pontar
www.rfov.co.uk
Retro Faction Of Voltrigones Tourism program begins in Pontar
www.rfov.co.uk
Retro Faction Of Voltrigones RFoV invests in Refinery and Extraction Operations
www.rfov.co.uk
Last edited by a moderator: