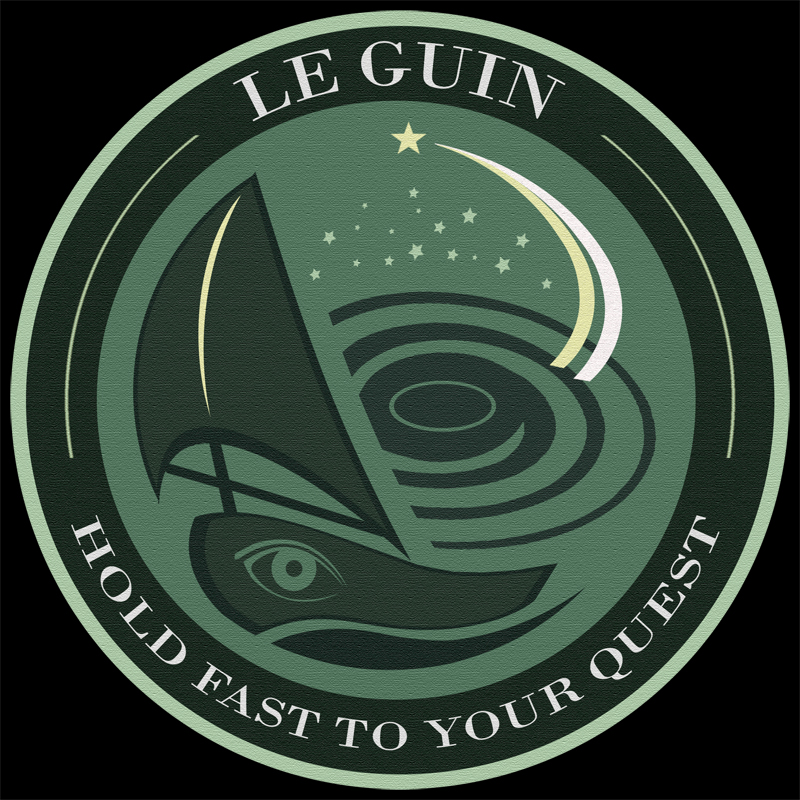 Expedition Summary
Goal:
Tri3 Hunting and supporting DSSA carrier deployment
Start date
: 6th August 2020 (dependent on FDev Trit fix)
Expected duration:
5-6 weeks
Primary start location:
Rendezvous with Deep Space Survey Vessel (DSSV)
Le Guin
at or near Explorer's Anchorage (XA), which is next door to Sagittarius A*.
Confirmed secondary start location:
BD-22 3573 in the bubble via the
Broken Limpet
carrier. (For more information on this,
click here
.)
Roles needed:
Explorers and miners.
As intergalactic exploration moves into an all-new phase, we invite all willing CMDRs to take part in charting new tritium mining locations and in potentially helping thousands of carriers take their first bold steps into the void.
During this expedition, you will help us find Tri3 overlaps in two key locations in the galaxy, tritium that could be used from everything to helping explorers reach the distant borders of our galaxy, to rescuing carriers stranded in the black.
In the second half of the expedition, you will even have the opportunity to chart completely unexplored space and choose the new home of the
DSSA Glomar Explorer.
Sign-up Link
https://forms.gle/QduGXanFQgiQ3sez7
About the DSSA
The
Deep Space Support Array
is a project to deploy a network of support carriers all over the galaxy to help explorers in their deep space travels. These carriers will remain in a fixed and public location for at least a full year with repair and other services open to all. Beacons in the profound night, they will provide safe harbour for anyone in need.
Details of the Expedition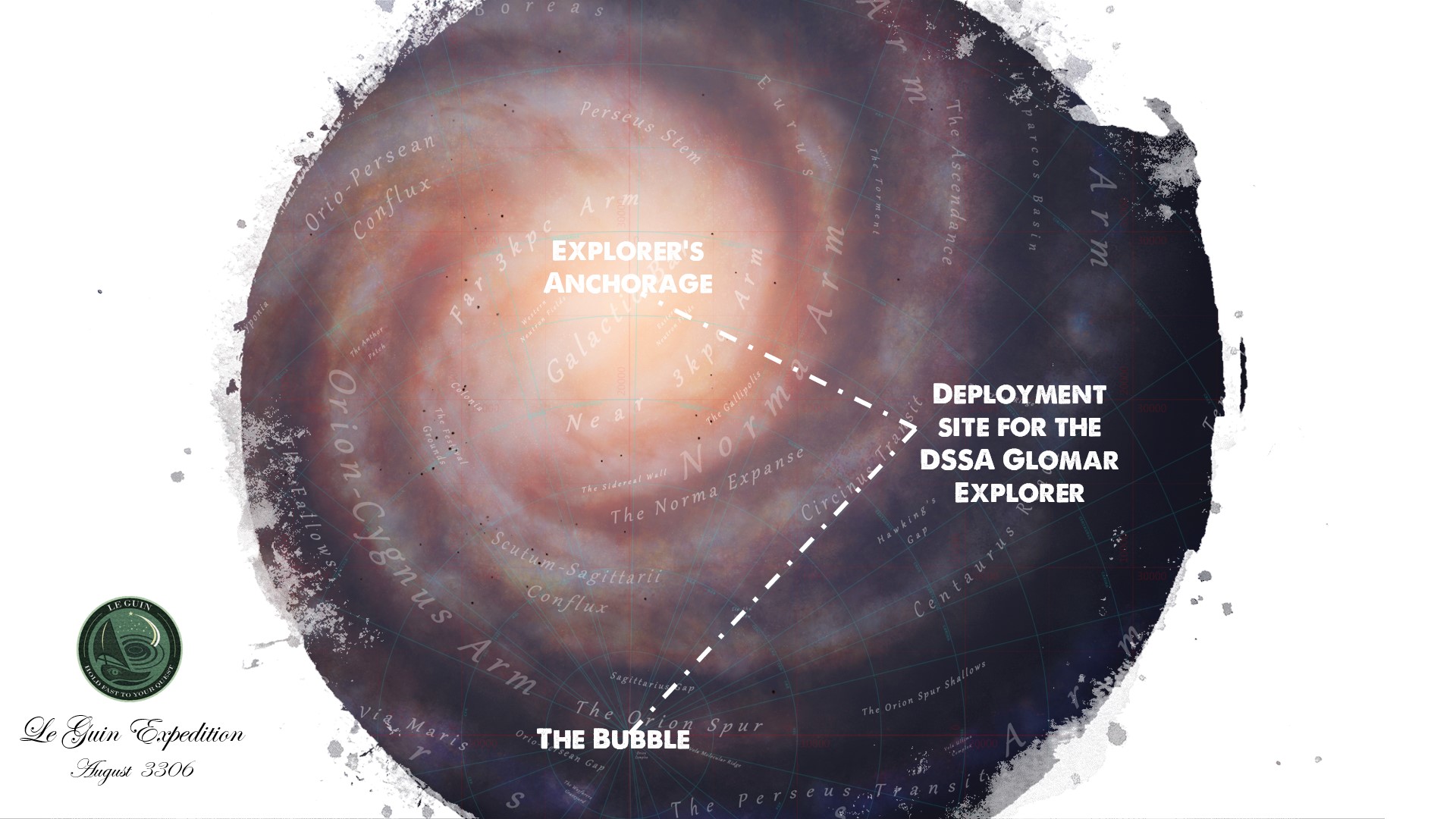 Stage One – XA – roughly 6th August to 20th August:
Finding a Tri3 near XA would be an invaluable resource for all passing carriers.
You might even have the chance to name a crucial piece of infrastructure at one of the most iconic sites in all Elite Dangerous.
We will be supported by many of the CMDRs responsible for scanning thousands of rings around the DSSA Callisto and eventually finding an astounding three Tritium x3 overlaps.
Stage Two – Norma's Expanse – roughly 21st August to 4th September:
We are the advance scouting party for the DSSA Glomar Explorer and are hunting for her new home. You could be the CMDR who finds her perfect deployment site.
This region of space is almost completely unexplored, and offers CMDRs a veritable cornucopia of stars and planets to lay their claims to.
If we could park the Glomar Explorer on a Tri3, it would create a circle of powerful tritium infrastructure around the centre of the galaxy: counting the Tri3s at DSSA Hayholt and Callisto, and the mini-economy at Colonia.
Stage Three – Scenic return to the bubble, hopefully by 13th September:
If we have time, we will stop by the DSSA King's Pass and attempt to find tritium overlaps in their area of space.
We will take a scenic route back stopping at notable stellar phenomenon along the way.
We should return to the bubble by the 13th September if we do not hit unexpected problems.
Please note, there is no expectation to sign up for both operational stages. You can absolutely do one or the other.
Expedition Member Benefits
Take part in ED history by helping to deploy a DSSA carrier.
Hang out with a relaxed, casual, and friendly group of explorers and miners.
Voyage into unexplored space as part of a community.
Expedition Member Responsibilities:
Scan icy rings around Explorer's Anchorage and thoroughly explore the region around the DSSA Glomar Explorer's launch site.
Take part in group mining operations.
Discord and HUD
You will need to join the
FleetComm discord
and also keep up to date with the
DSSV
Le Guin
'
s
HUD, which will be a google spreadsheet detailing all crucial messages and schedule updates and is currently being finalised. It will be sent to all partipating CMDRs in advance of launch.
The Le Guin Expedition has its own channel under DSSA deployment events. See below.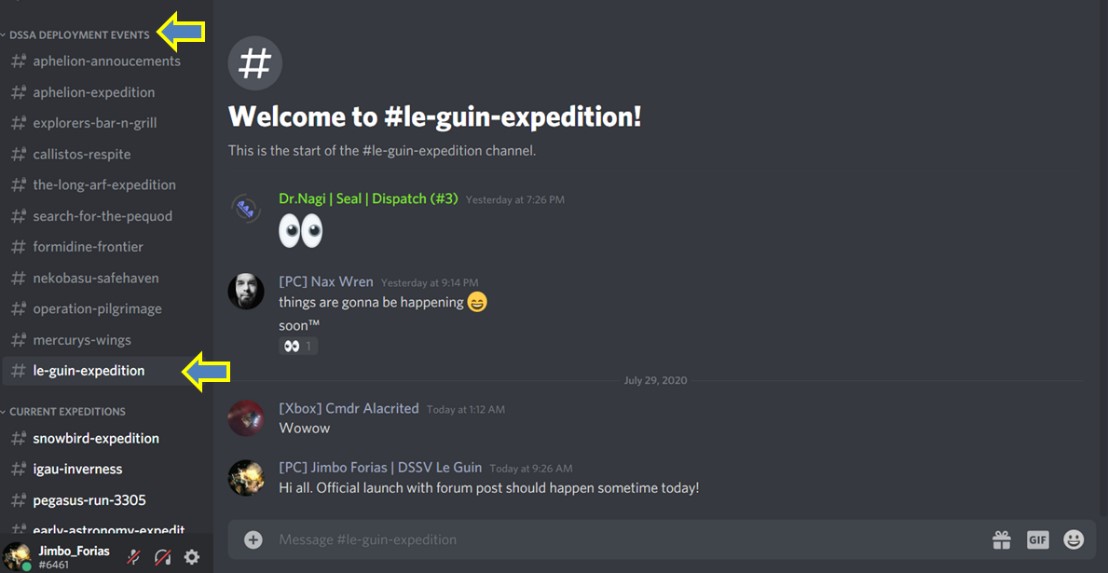 Transportation
The Le Guin is currently in the Arcadian Stream, having been working under the command of the Callisto to support mining ops for passing DSSA carriers, and therefore Le Guin will rendezvous with members of the expedition at XA.
The Le Guin is equipped with refuel, repair, restock, outfitting, shipyard and universal cartography.
The Broken Limpet have very kindly agreed to help fund a carrier going from the bubble to XA. This carrier would depart on the 6th August and take a scenic route to XA, stopping at a variety of stellar phenomenon on the way, and most likely reaching XA by the 10th.
The Broken Limpet is equipped with similar services to the Le Guin but does not have outfitting. You will need to fit any modules you want to bring onto ships and then transfer those ships aboard.
All expedition members will be returned to the bubble by the Le Guin. This should occur before the 12th September.
Sign-up Link
https://forms.gle/QduGXanFQgiQ3sez7
Let me know if you have any questions. I will do my best to answer them. Thanks so much for reading and I would love to see you all on an adventure in the black.
Fair winds, CMDRS!
Last edited: