Greetings Commanders,
We're delighted to announce that
Twitch Drops
are coming to select Elite Dangerous streams! During these streams, you will be able to earn drops just by watching!
On
Tuesday 24 November at 16:30 (UTC)
, during our
Supercruise News stream
, we will be testing out the Twitch Drops system for the first time, so come along to earn drops!
Once you reach the required time for a drop,
you will then need to follow the URL
, link your Frontier account to your Twitch account, and then claim your reward.
Here are the rewards that we will be dropping and the times for tomorrow's stream: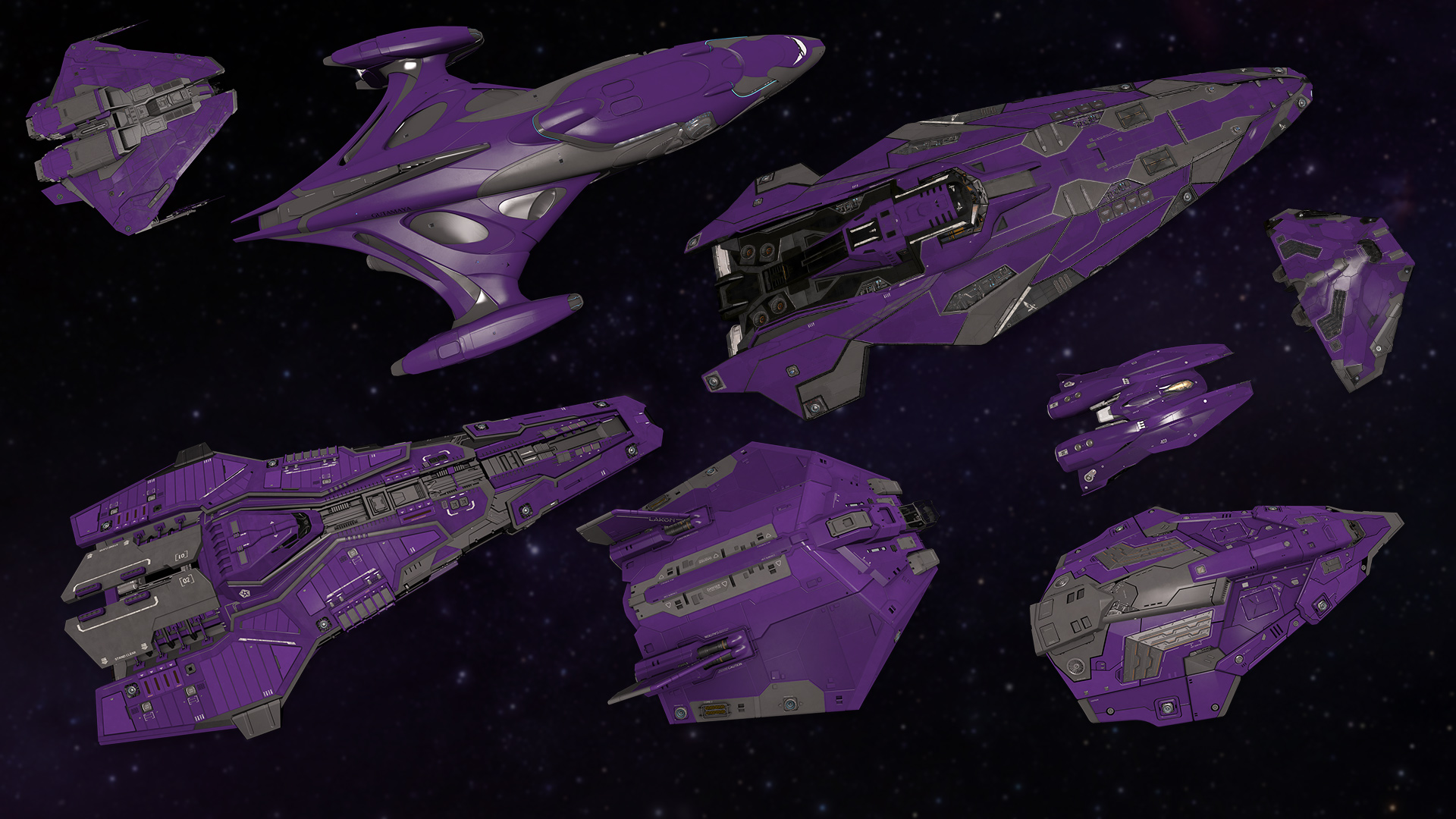 Watch the stream for 15 minutes to be eligible for the Vibrant Purple Paint Job.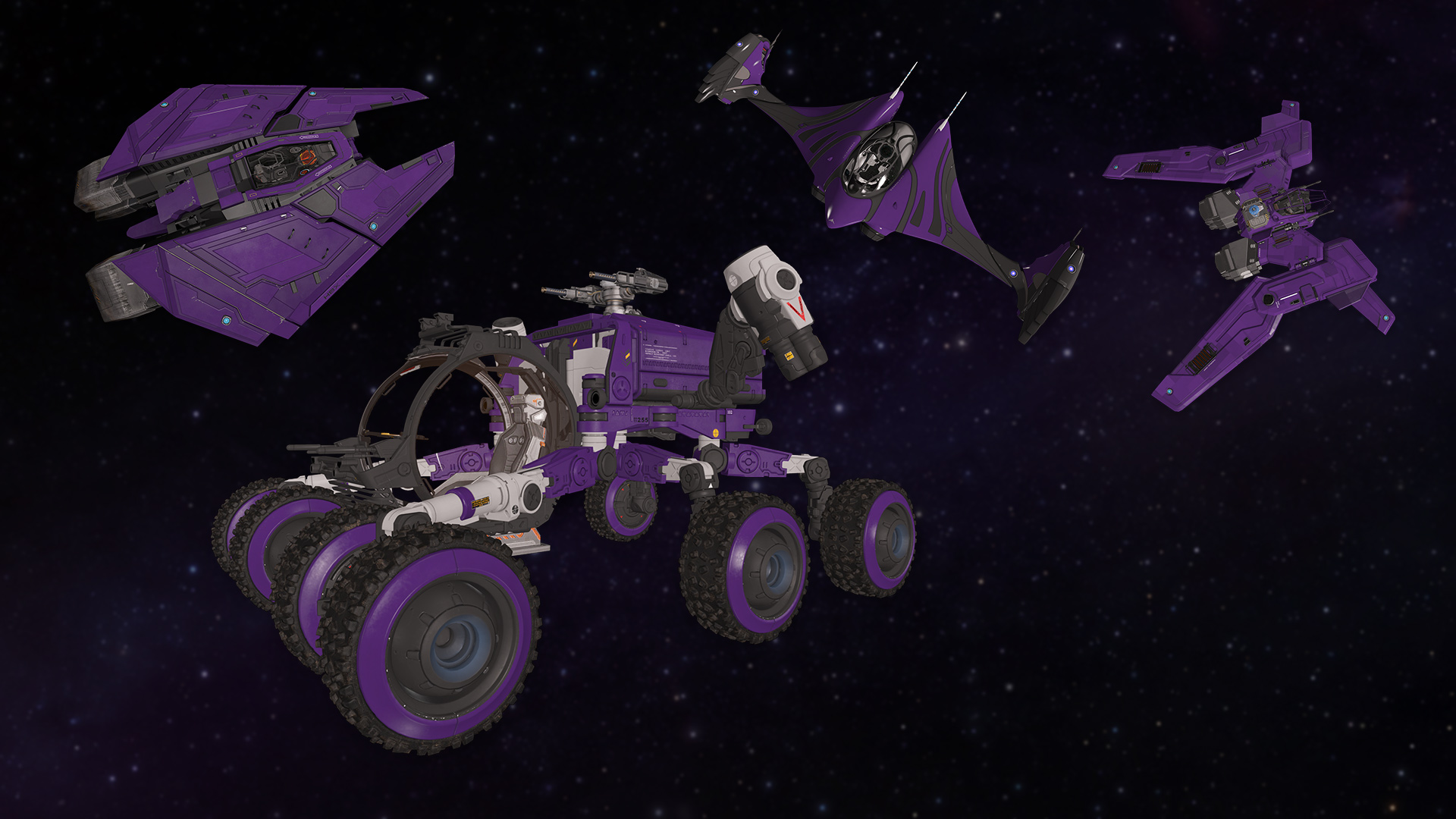 Watch the stream for 30 minutes to be eligible for the Purple SRV & Fighter Paint Jobs.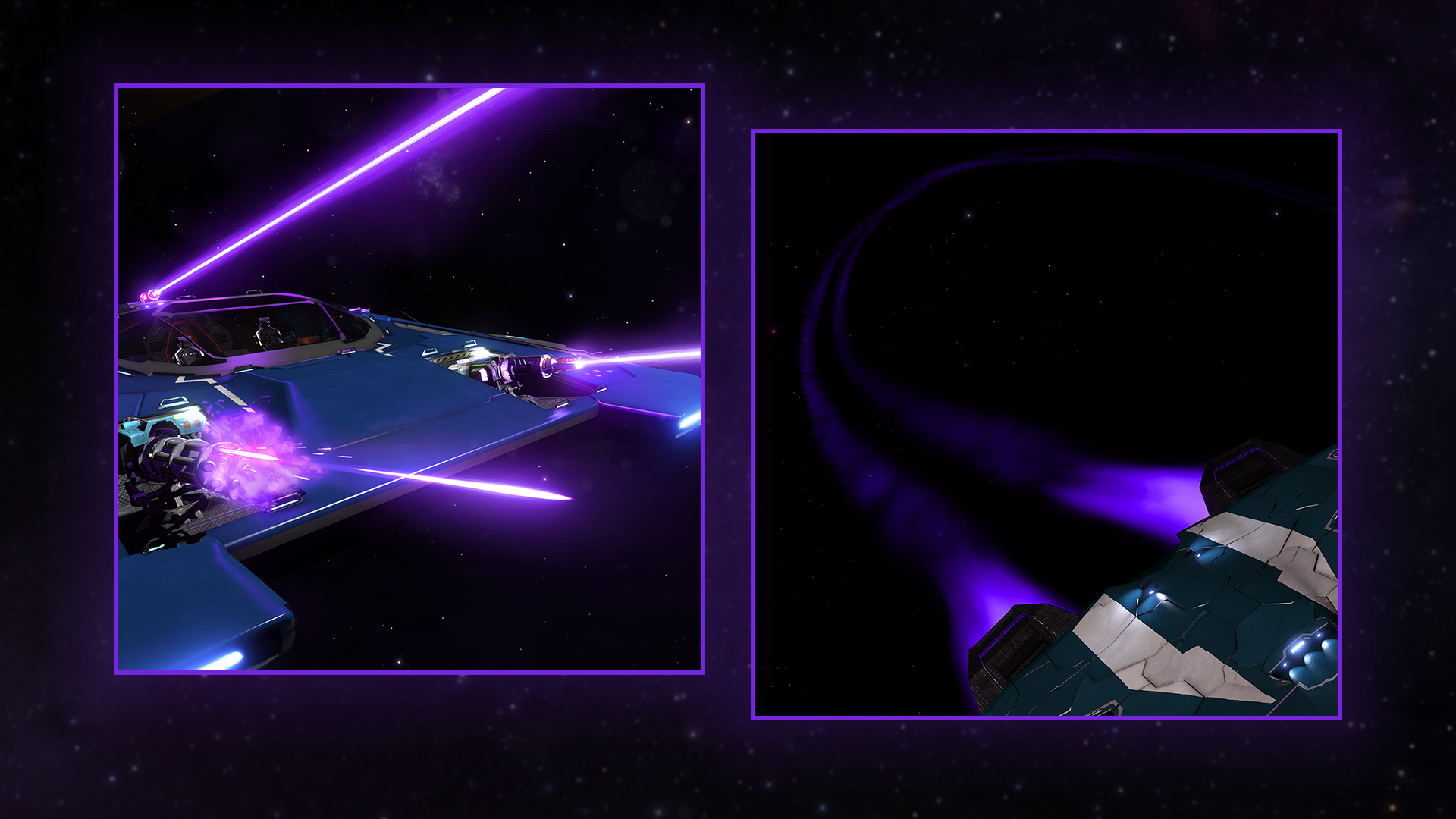 Watch the stream for a full hour and you will become eligible for the Purple Weapon and Engine Colours.​
After this stream, we will keep you up to date on any of our future streams featuring Twitch Drops.
UPDATE
Before today's stream, we wanted to share some more information on the Twitch Drops process.
You do NOT have to link your Twitch and Frontier account to EARN Twitch drops.
You WILL have to link them to REDEEM the Twitch Drop.
Anyone who has a Twitch account and watched the stream for the allotted time will earn a drop. This drop will sit in that person's account unclaimed.
You can claim your drop (by linking your Twitch and Frontier account) BEFORE or AFTER you earn a drop.
FAQ
What are Twitch Drops?
Twitch Drops are rewards given to people who tune in to designated 'droppable' Twitch streams. By linking your Twitch account with your Frontier account and watching the nominated streamers during the given timeframe, you could be awarded with an in-game cosmetic item!
Is Twitch Prime required to be eligible for drops?
No! Having your accounts linked, opting into the drops feature and viewing any eligible stream are the only things you need to do. Worth noting, if you begin to watch an official Twitch Drop stream and your accounts are not linked, Twitch will prompt you to link your accounts!
When is the next event taking place?
Take a look at the EliteDangerous Twitch channel for details of our next drops event.
What will I be awarded?
See above for current and past drops campaign prizes. Information also available on Twitch and Frontier Games' Social Channels. It is important to note that you don't have to watch the stream continuously to receive prizes – the time is counted throughout the whole stream campaign. So tune in whenever you want, come enjoy yourselves, celebrate and get some cool rewards!
When and how will I receive my in-game items?
You will receive a notification on Twitch when you have been awarded the items. You will need to first claim your items on Twitch and then via this page using the claim buttons above. The items will be added to your account, so all you need to do is log in to the game. If you are already logged in, you'll need to log out and log back in. Additionally, your Twitch Inventory will contain any and all drops that you have earned. This can be found in the drop down menu beside your name, titled Inventory when on your Twitch account.
Which platforms are included in the Twitch Drops campaigns?
Twitch Drops are activated for all three platforms the game is currently available on: PC, PS4, and Xbox One. Be sure you have your Frontier account linked with your console account.
What can I do if I didn't receive my reward in-game?
If your accounts are correctly linked and if you cannot find your reward, please do not hesitate to contact our support team
How do I know which account the drop will apply to?
If you have multiple accounts, please make sure that you link the Frontier account connected to the game that you want the reward to appear in. i.e. if you have an Xbox and a PC account, and you want it to go on the Xbox, then use the email for the Frontier account connected to the Xbox game.

CLAIM BY TODAY
Since today's Twitch Drop stream is a test, please make sure that you claim your prize by
20:00 (UTC) today
. If you do not claim it by this time you may lose your drop.
o7
Last edited: