After finishing DW2 I travel through the Sagittarius-Carina Arm region towards home. For most of the journey in the area didn't see much to write home about.
Excited to see Stellar phenomena make an appearance the moment I entered the region-around 1 in 3 systems had at least one NSP.....but after finding the umpteenth Peduncle Tree and Pod the joy of that faded pretty quick.
Then I found an ELW orbiting four stars in the system. For all my previous ELW finds, a three star orbit was my best so know this is a rarity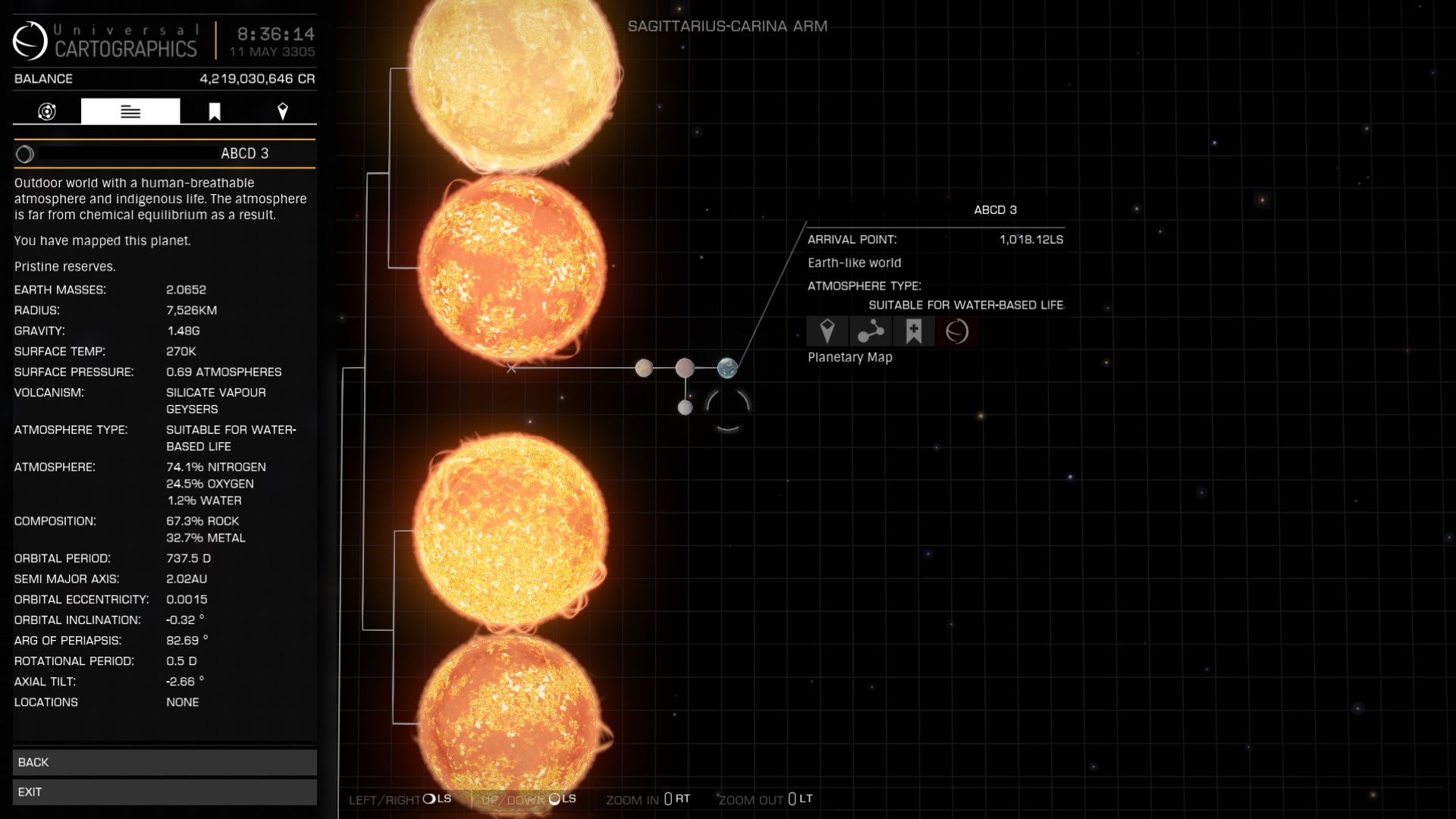 Within 6 jumps I came across a system with a binary HMC and WW. Nothing special about them but the HMC has a moon orbiting it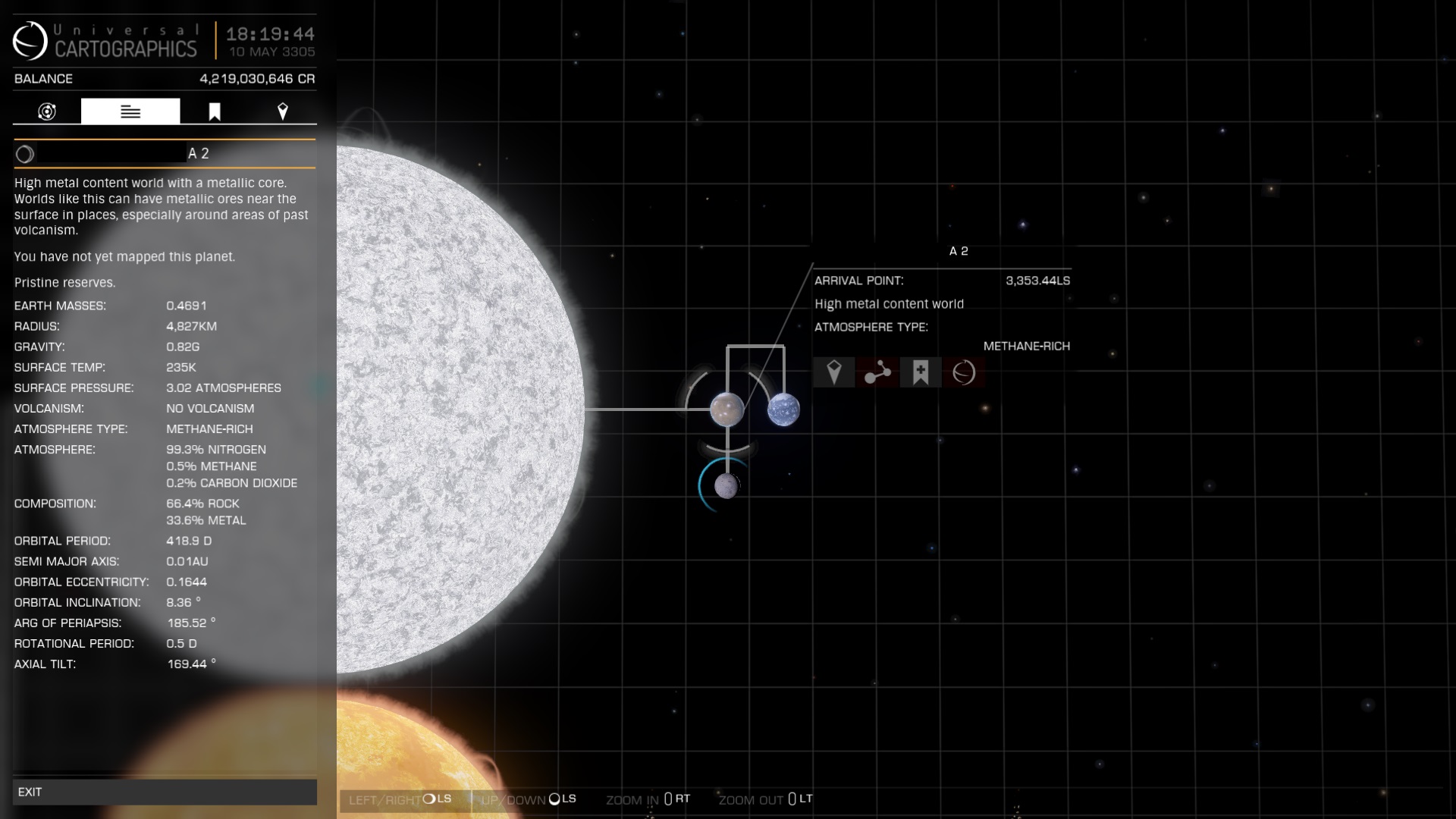 I'm sure this is the first time I've seen a binary pair with a moon orbiting one of them......but I may be having a senior moment
and need to know how rare this is!