And her hairdo is the same as this picture.
Source: https://youtu.be/unfzfe8f9NI
Was this movie out near the time of the game events?
Directed by Al Pacino. With Kevin Anderson, Jessica Chastain, Ralph Guzzo, Roxanne Hart. The Biblical story of Salomé, a girl who agrees to perform the "dance of the seven veils" in return for John the Baptist's head on a silver platter.
www.imdb.com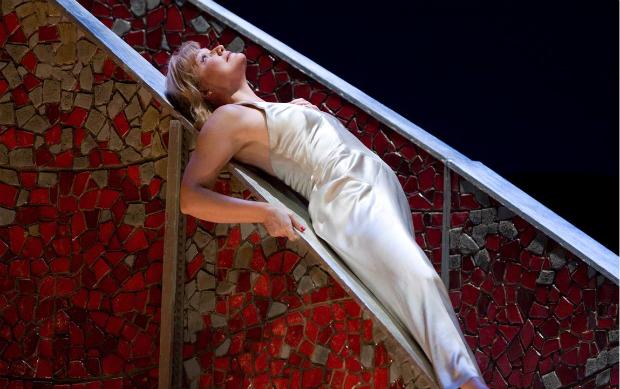 For Strauss's birthday, how about a little dance? We've collected the top five infamous renditions of the lurid routine from Salome.

www.wqxr.org
What if salome is really her father in drag and with a boob job and made it easier to get john the baptists head by insuring he did the dance of the 7 veils... Which He may have had a thing for doing anyway and ensured he got what he wanted. That woman has a clear mustache and 5 o clock shadow! At minimum the artist had to have panted himself or some other guy on that photo. The face is not a woman! 8D
Eitehr way, I beleive we have discovered Drews secret love of abba!
Last edited: