Hello, fellow Players!
We talked a bit in
this thread
about my current Project Unity and some kind players encouraged me to share my zoo with you. Keep in mind, that everything in this zoo is a work in progress and subjected to change. I develop a lot building this zoo, which lately resulted in me deleting 1/3 of it.
The idea behind "Unity" was, to build a zoo where I can easily work on different sections at once to not get bored. And to easily add animals from umpcoming DLCs. The Zoo is still closed for guests. When the current planned animals of 28 habitat species all moved in, I want to open the zoo, sooner or later turn on money and CC (bot is unlimited during building), turn on the aging of my animals and manage the zoo. Animal welfare is and will be always turned on.
Without further words, here is the entrance of Unity.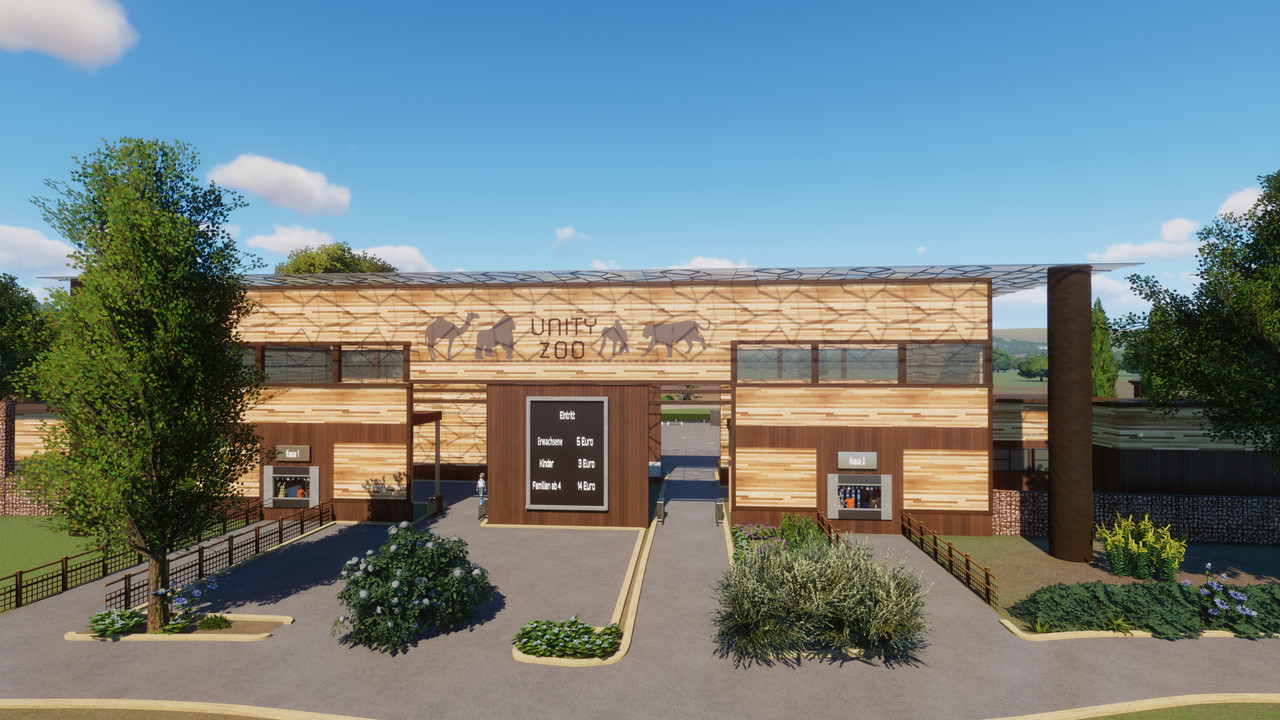 As you can see, it is kind of a modern zoo, with a modern concept. The guests are invited into different "Worlds", which are named at the entrance. /Translation will follow under the pic)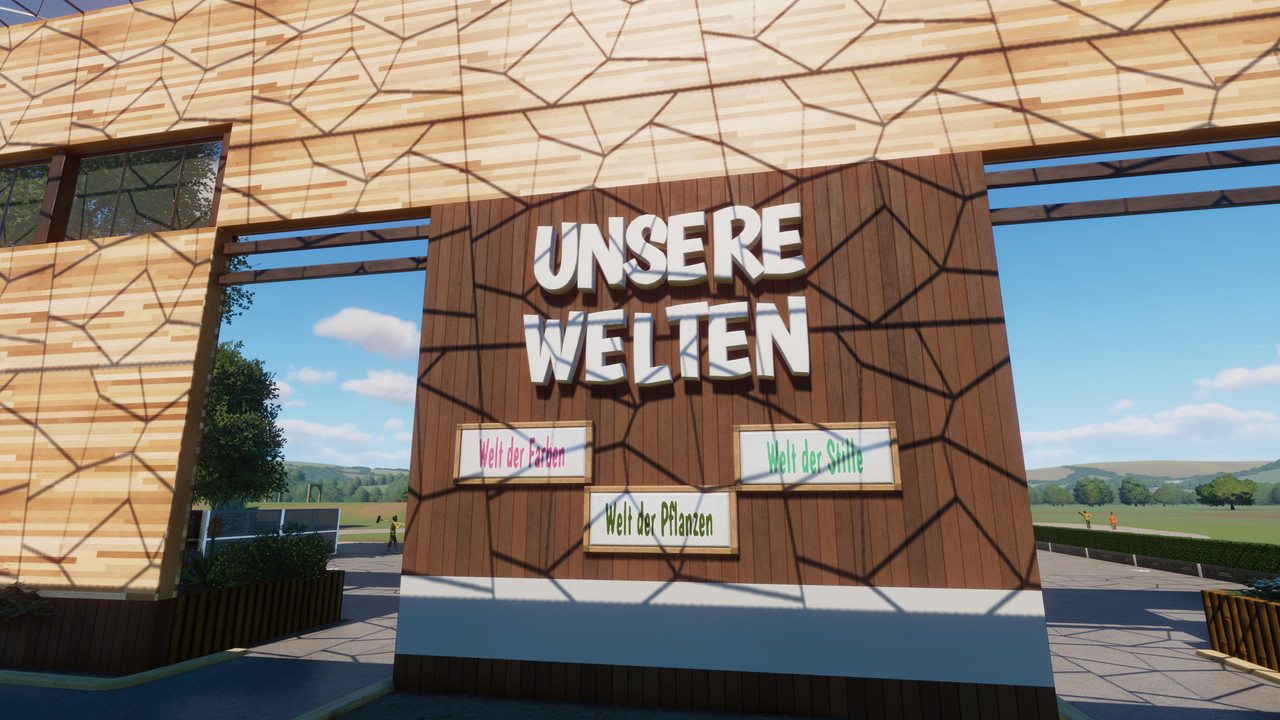 Translation: "Our Worlds - World of Color, World of Plants, World of Silence".
What is currently close to being finished (only details missing) is the world of color. It resembles a colourful village with kind of a "vacation in the sun" vibe. Fun South America Music is playing when you enter this section of the zoo.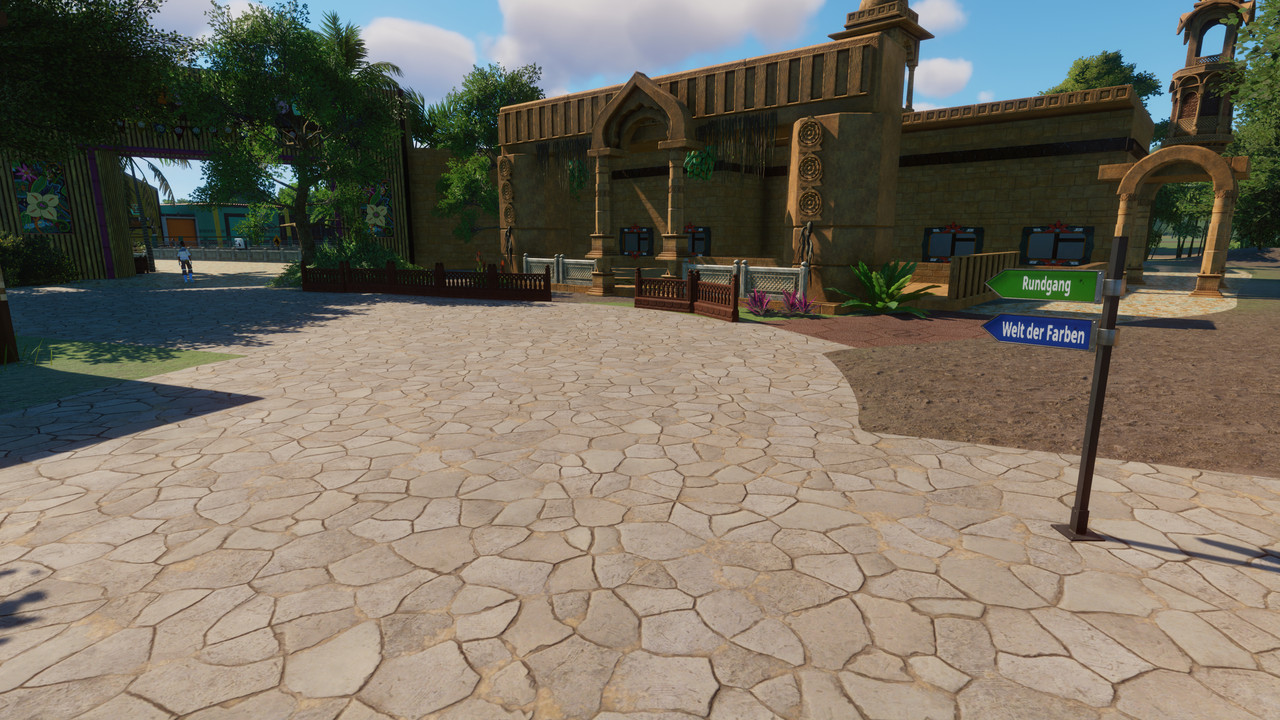 Behind this colorful scenery all important guest fascilities are hidden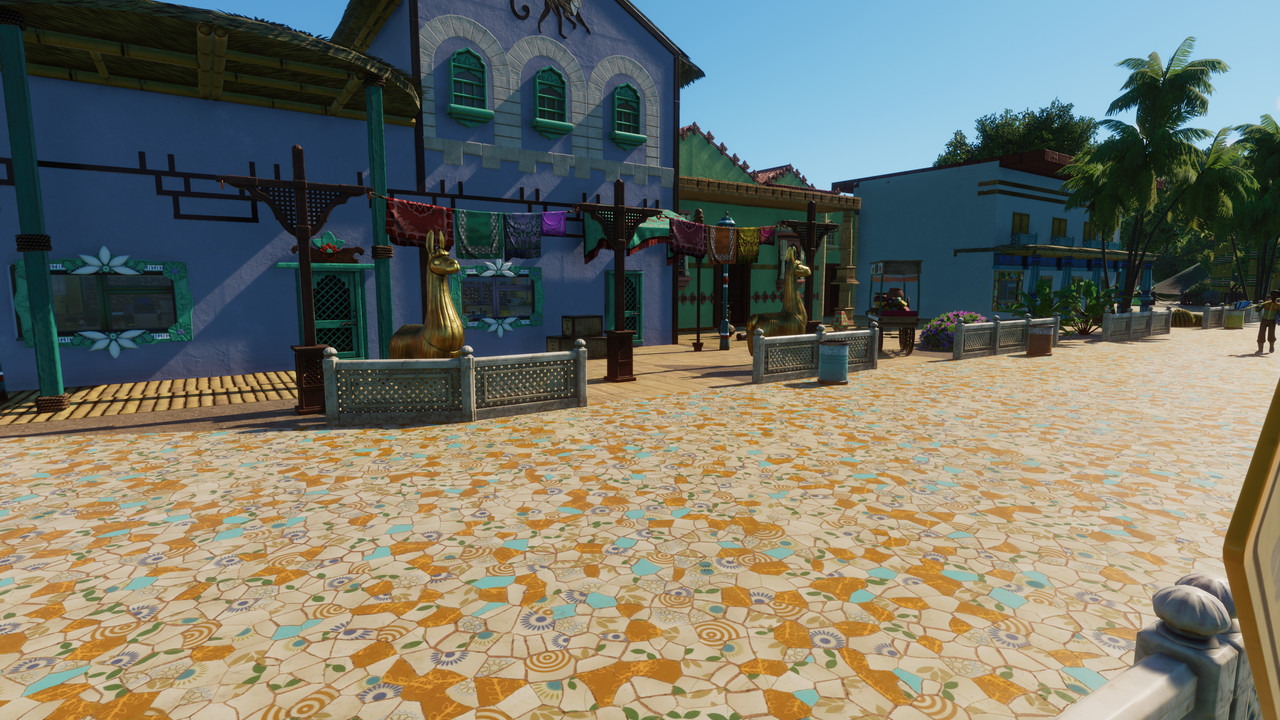 The first habitat you'll see is the Dingo habitat to the right. The doogies quite enjoy watching their neighbours, the Llamas.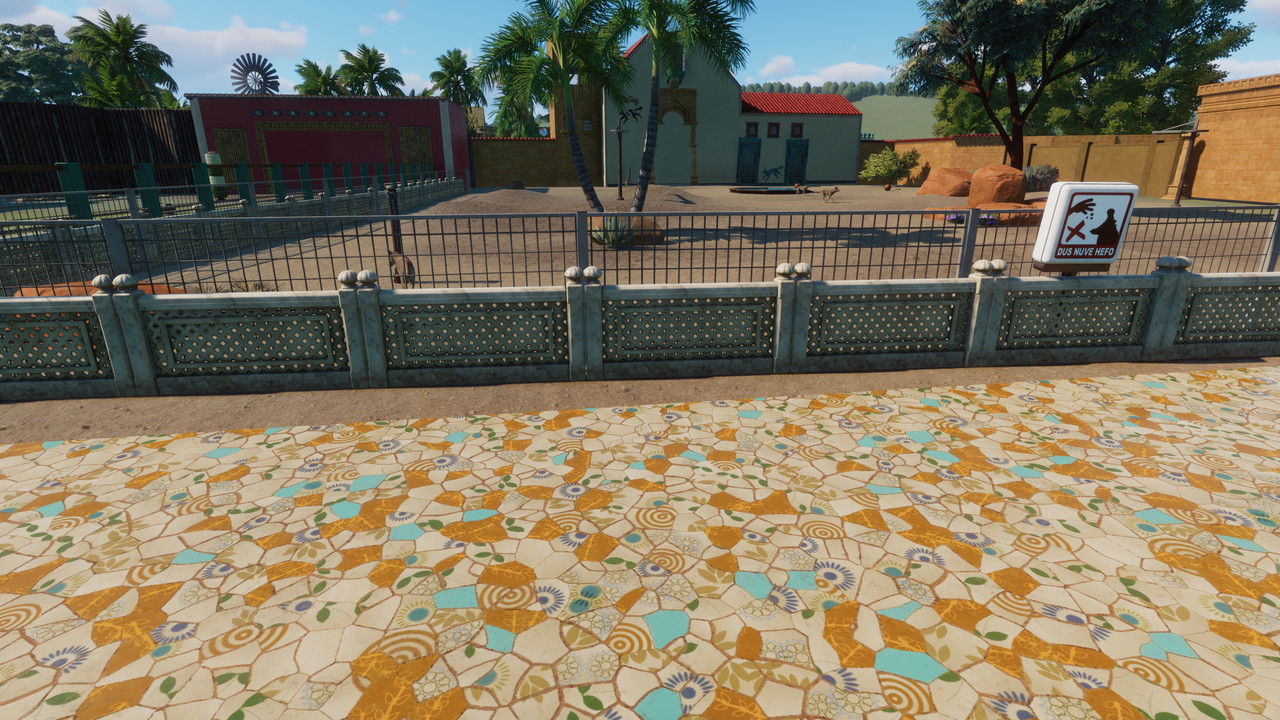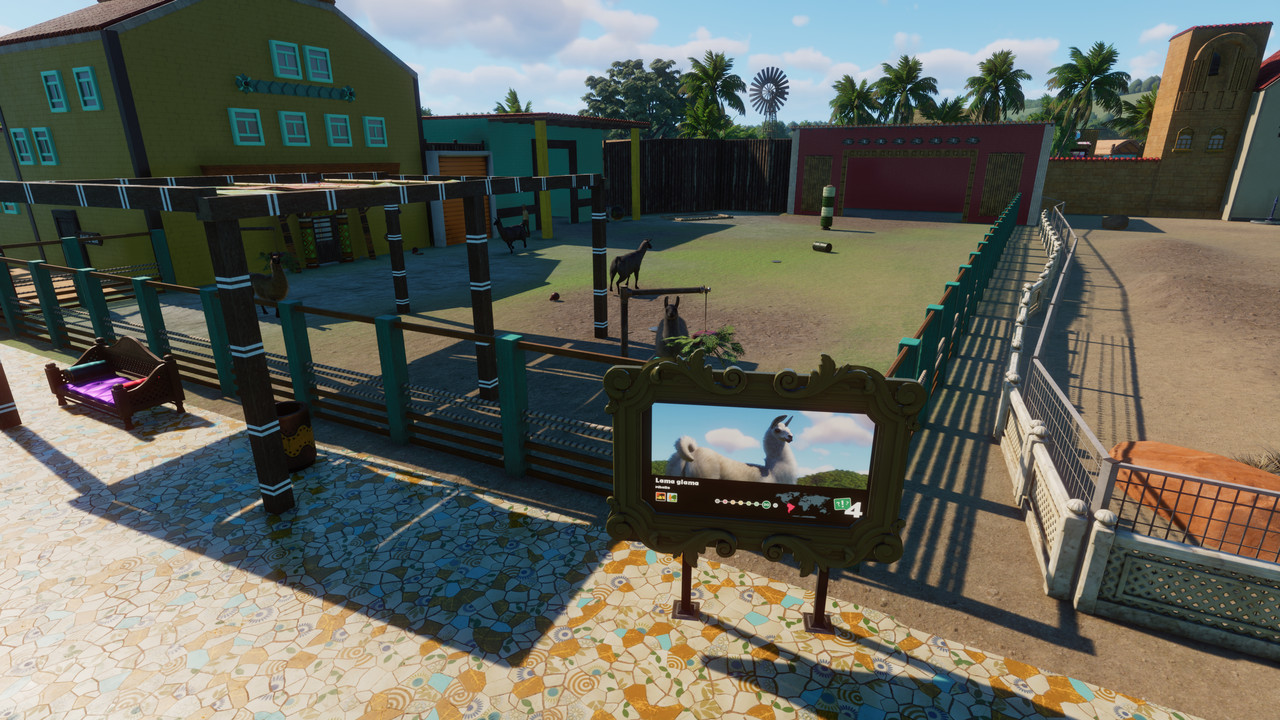 Around the corner you can watch colorful frogs. Ambient sounds of the south american jungle make for a good atmosphere when watching the exhibit animals,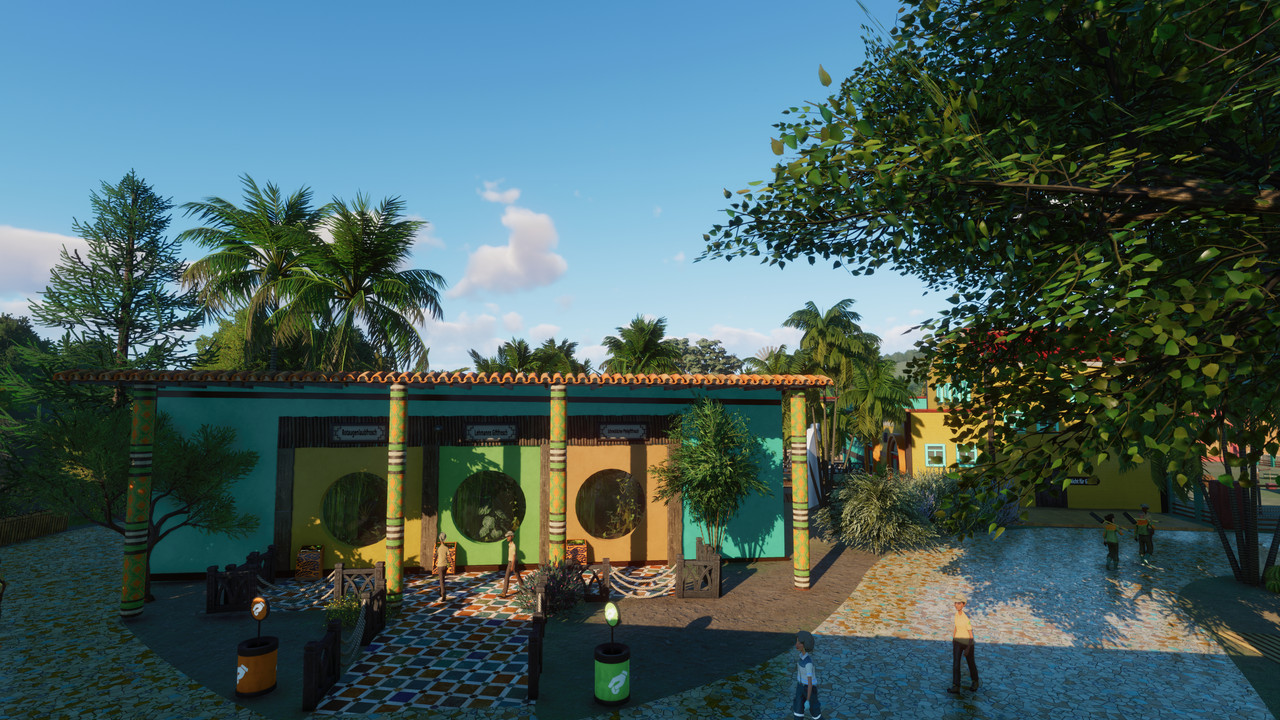 Ready for a refreshment? The first foodcourt will follow right on track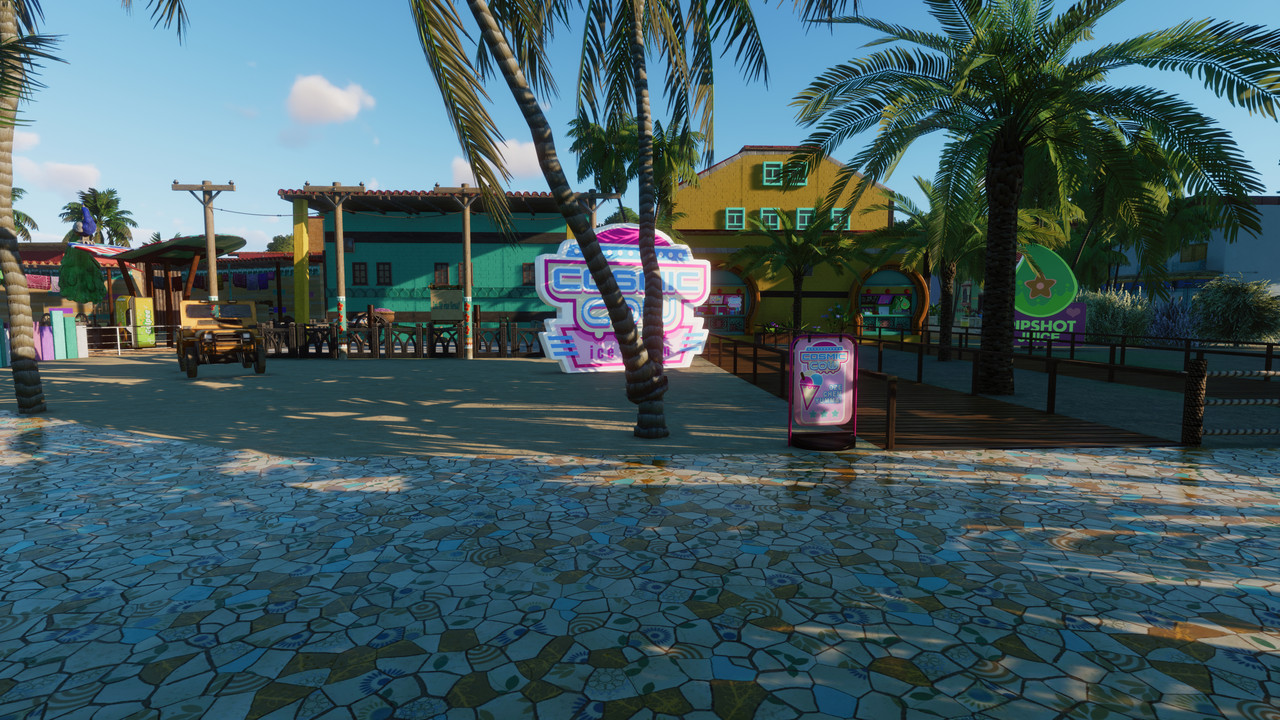 And if you like ( and don't mind that the birds always walk over the picnic benches
) you can eat and drink in the colorful peafowl habitat, also inspired by the village.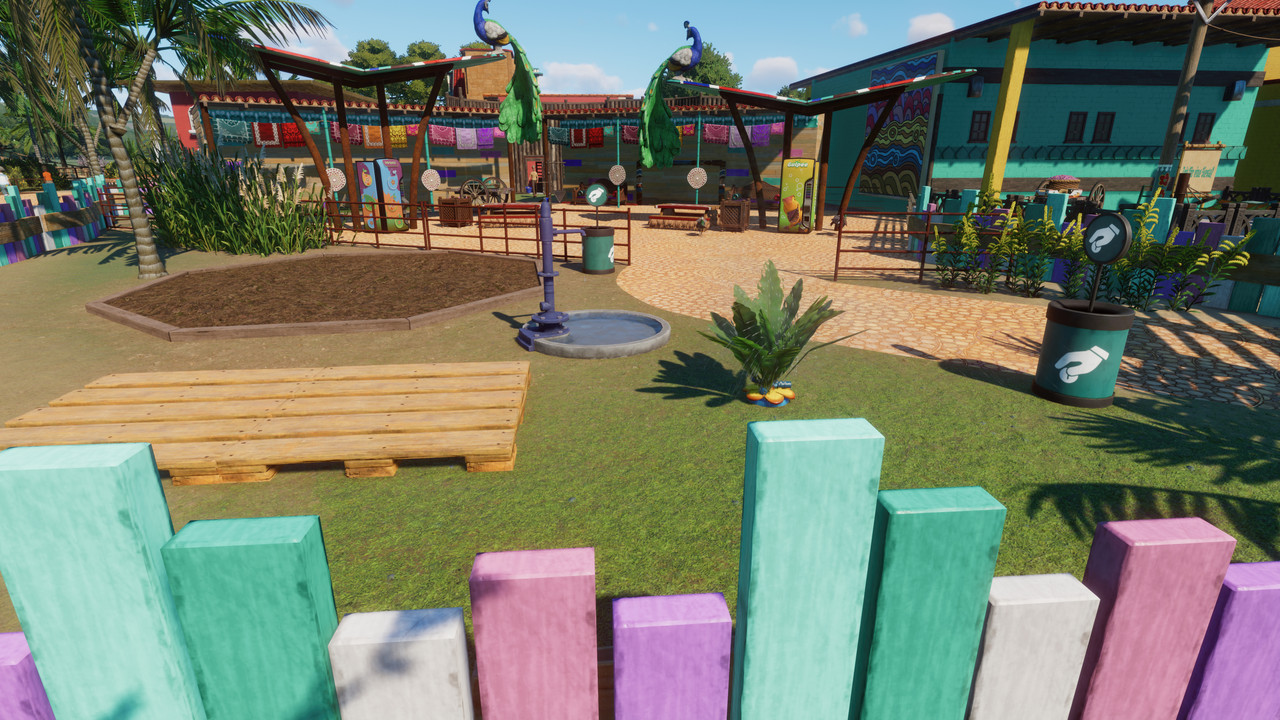 The newest addition is the kangaroo habitat. I had to change quite a bit of the habitat to keep this little stinkers in.
The water pump in the back is a work shop item. I rarely use work shop items, as I think if I use it too often it will hinder my own improvement, but with this things, I make exceptions.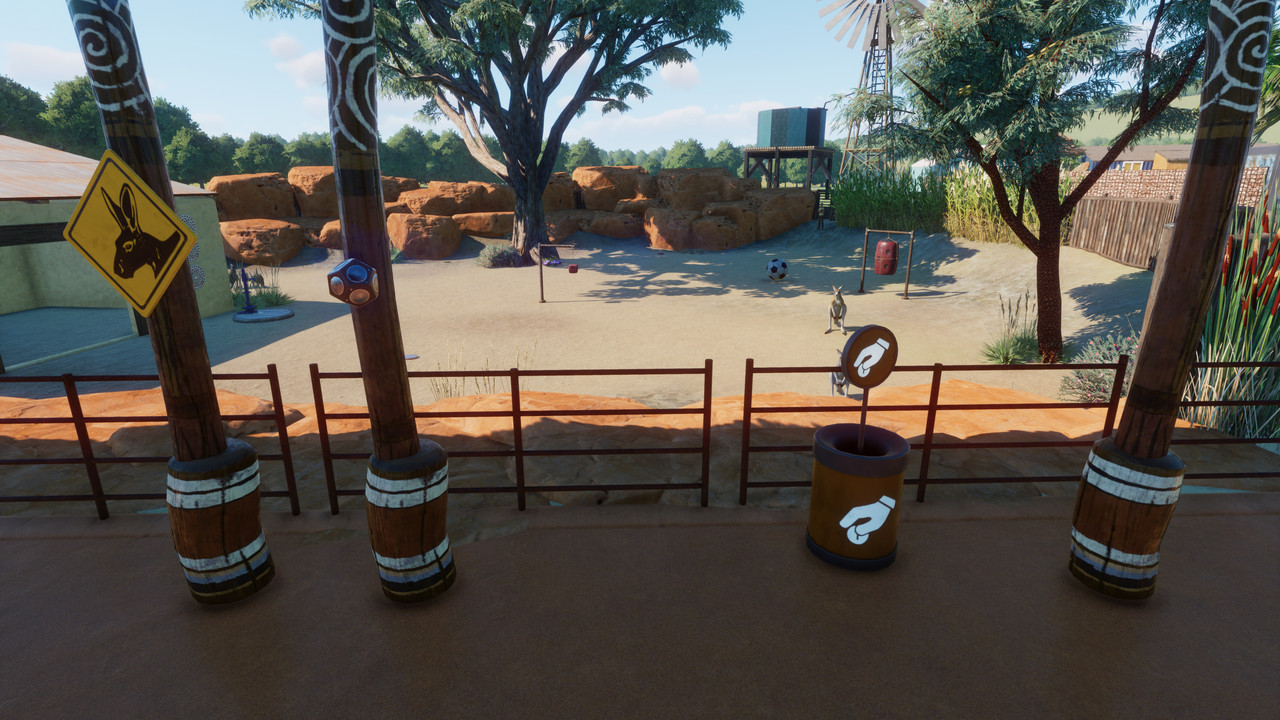 I'll take a break for now and let you just get to know unity, before I post more pictures.
Feedback is always appreciated.