Community Manager
Frontier
Hi everyone,
We're pleased to announce a new update will be making its way to Jurassic World Evolution on 17 April!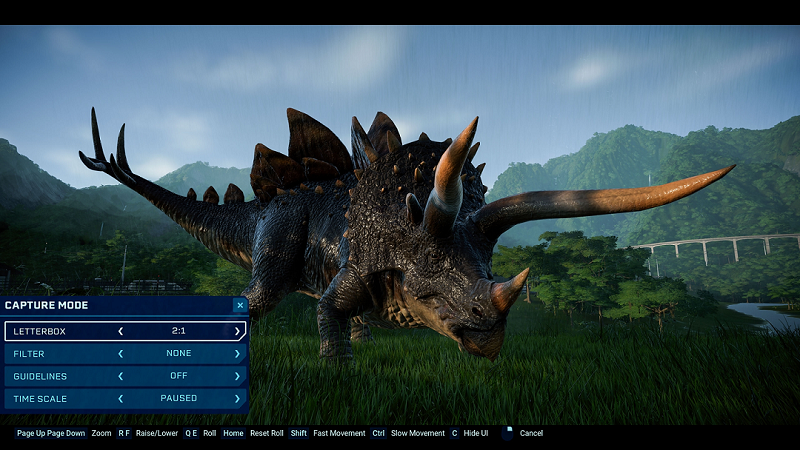 Update 1.7 will be the latest free update to come to the game, complete with a brand new, highly requested feature that we can't wait to see what you do with!
Capture Mode
We've done some calculations, and to date, players have spent over 4,600 days taking photos with the ranger camera; that's a lot of photos! We know how much a number of players enjoy taking amazing photos, and we love seeing your creations. So with the new Capture Mode, you'll be able to pause the game and gain control of a new free-form camera with a slew of options to play with in order to get your perfect photo.
Hide the UI for a clean look
Choose between various aspect ratios to match the different films
Time controls to slow down time and capture amazing scenes
Find the perfect angle with the free-form camera
The new Capture Mode will be accompanied by various bug fixes which we hope will make your playing experience even better. There will be more information available when the update goes live on 17 April, but for now, be sure to check out our weekly livestreams on
www.twitch.tv/frontierdevelopments
to have some fun, relax and chat to us!
See you on the islands!
Steggs