Hello CMDRs.
Although I don't have the talent to create full-blown graphical icons or animated GIFs, I have updated my Chevron-embelleshed text buttons to include all the relevant static keys you need with the latest version of the Elgato Stream Deck Button Plugin for Elite Dangerous. Not only has the base pack been upgraded, but I have also made a separate "Orange Neon" which more closely resembles the actual in-game HUD in Elite Dangerous. The only trouble is that the Jump and Limpet counters look slightly out of place, since they are white, and I'm not sure how I could go about changing this.
So I'd like to ask the developers of this plugin:
"How can I change the font size and colour of the Jump and Limpet counters?"
Microsoft OneDrive folder link to all button themes:
Oh, and Dr. Smith, I'd like to direct your attention to the fact that you can enclose giant blobs of 'data-text' in CODE tags, or create ZIP attachments, just so we don't have to scroll past it every time.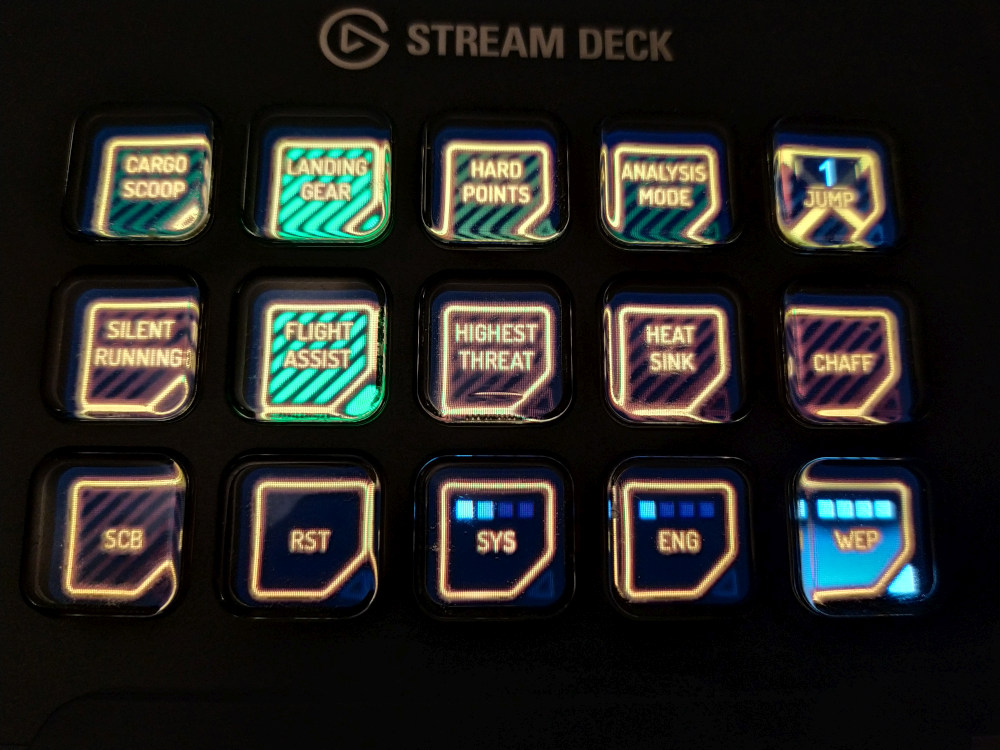 Last edited: