I did some tests walk-through habitats and noticed this: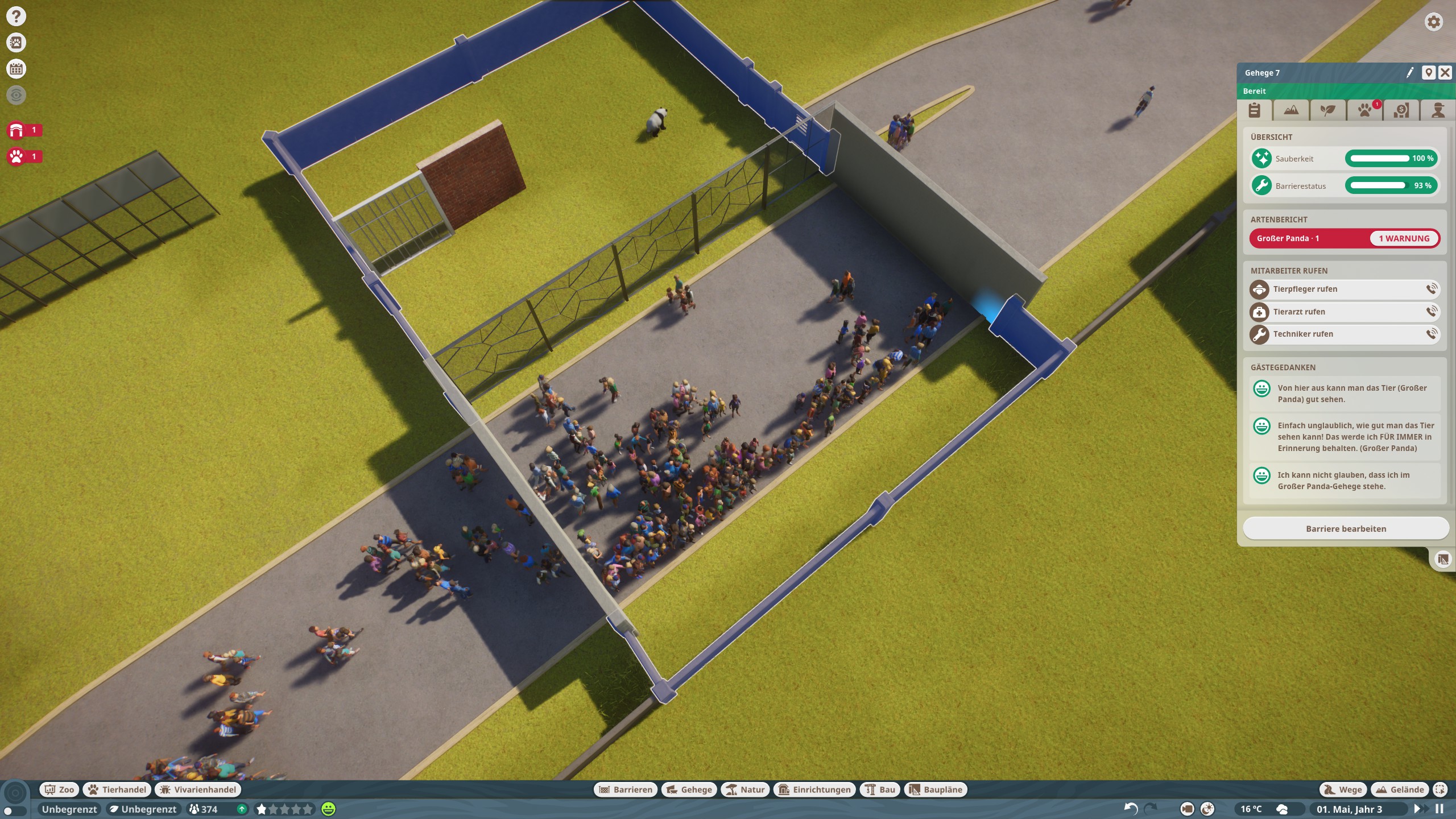 The visitors look at the concrete wall instead of the panda...
Fun fact 2 / bug 2: visitors can't look through modern glass wall 2 and 3. Only through modern glass wall 1. But even with modern glass wall 1 instead of 3 between the path and the panda, a big amount of visitors looked to the wrong side of the path.
Not feedback but maybe still interesting (and an explanation for the screenshot):
This was a test for walk-through habitats. Findings:
Visitors (and staff) on a path ignore hitboxes and walk through walls, rocks, scenery and decoration items, etc. But animals can't walk through anything like that. You can use that to make walk-through habitats without the guest gate. Just let some ropes hang from the ceiling, or some indian wall carpets, etc.
It doesn't matter where the habitat fence is. Only the traversable area of the animal matters. As you can see in the screenshot the path goes through the habitat and visitors walk on it even though the panda is not an animal where guests can enter the habitat. But as soon as I remove one of the glass pieces and the path becomes a part of the pandas traversable area, the visitors run. Same for wolves, lions, etc.