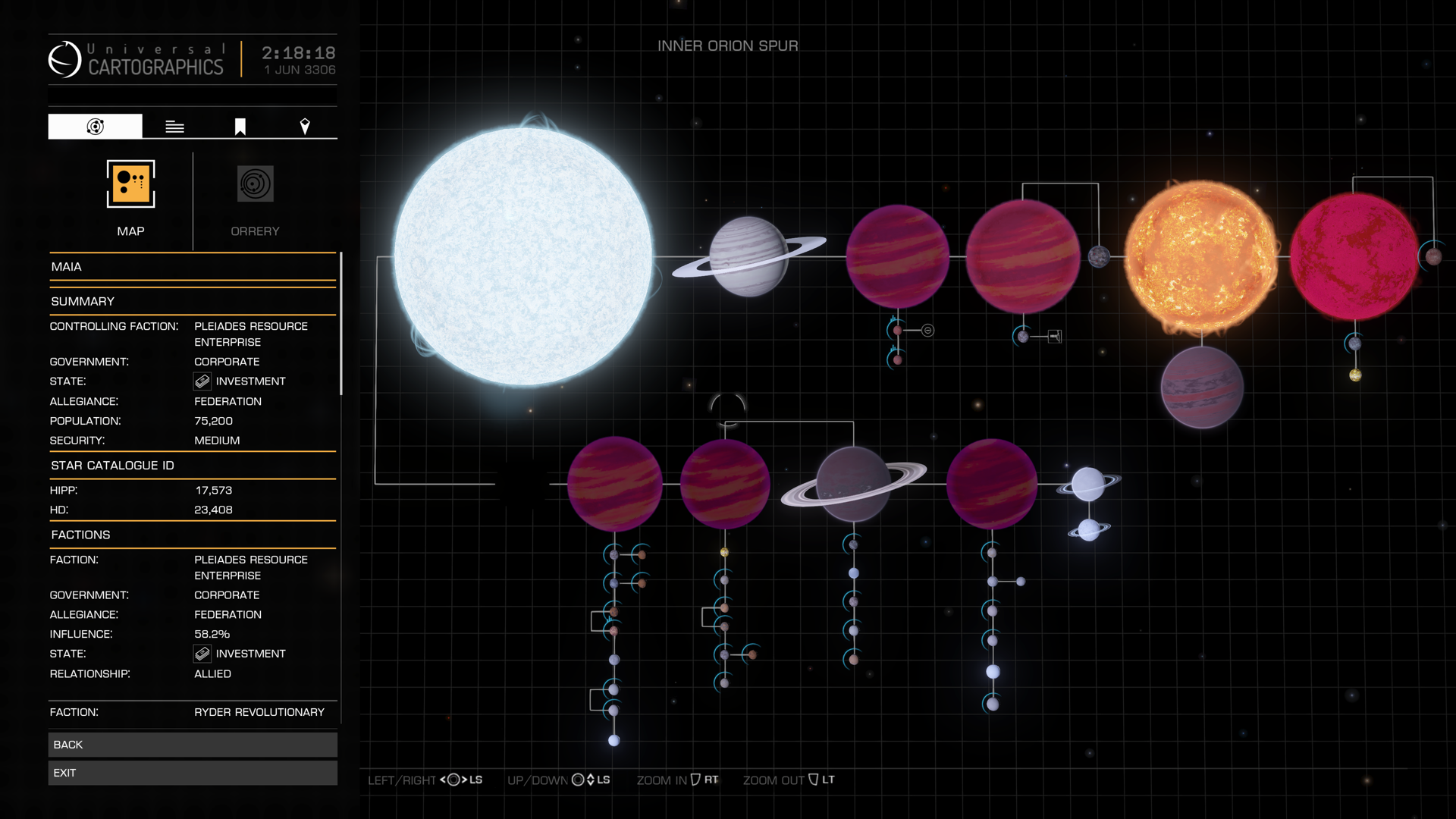 This system was first colonised with the construction of Obsidian Orbital in November 3301. Many strange artefacts have been discovered in this region of space. — In-Game Description Maia is a system in the Pleiades Nebula in the Inner Orion Spur. It is the location of Obsidian Orbital...
elite-dangerous.fandom.com
So I've driven 400 light years to Maia because I need to travel at least 300 light years to unlock an engineer but now that I'm here I'm going down to the planet to get some steel and my question is, is there any other must dos here before I head back?