Hayo!
Back with a much smaller project this time, as it's more of a reimagining of an existing coaster. Originally utilising the Spiral coaster, Whirlwind was a ride I built way back in 2017 in the early stages of my park and, bearing a fantasy theme, was certainly a beautiful looking ride. For the past year or so, it even stood as the oldest ride in my park (the previous two coasters having been demolished).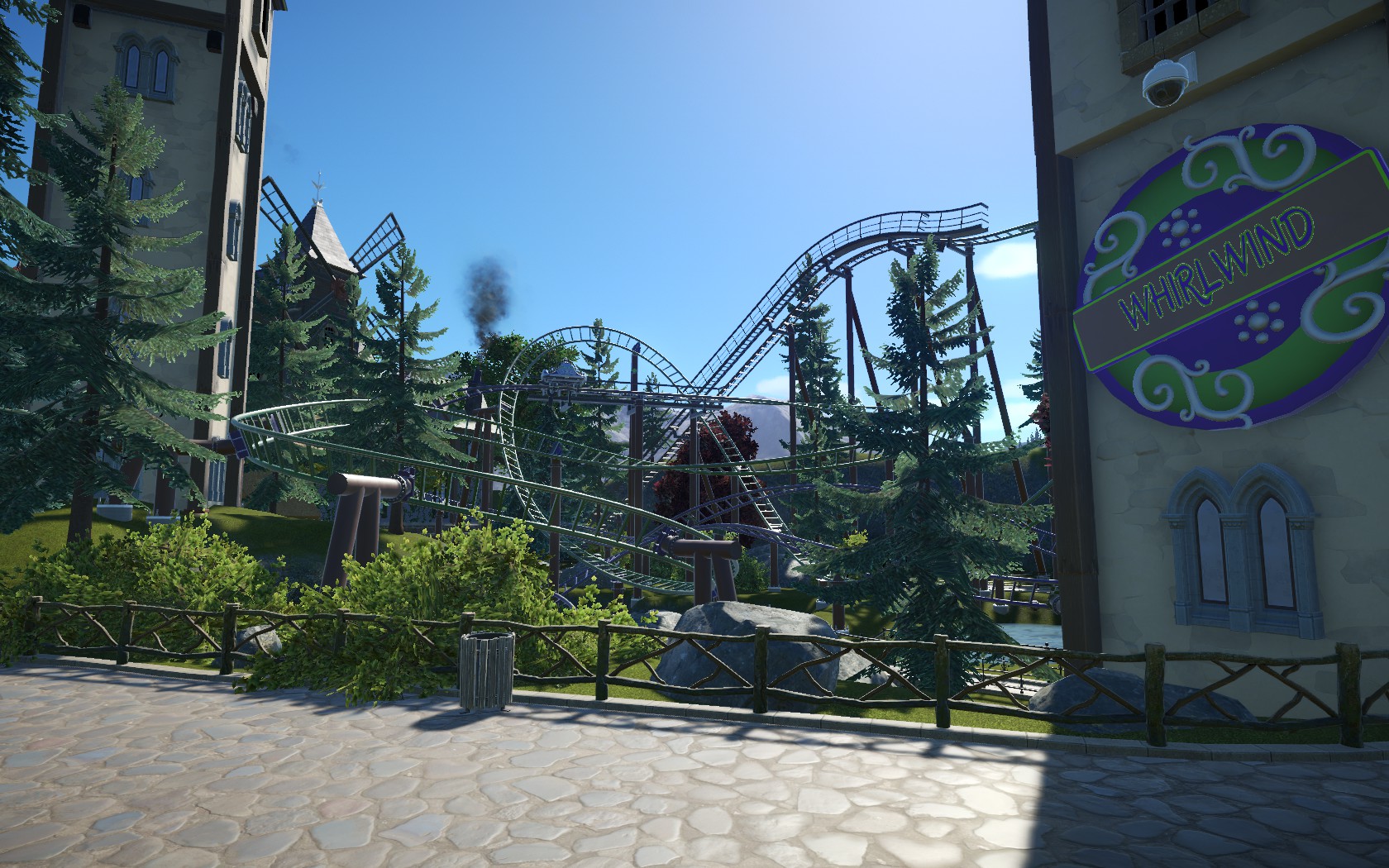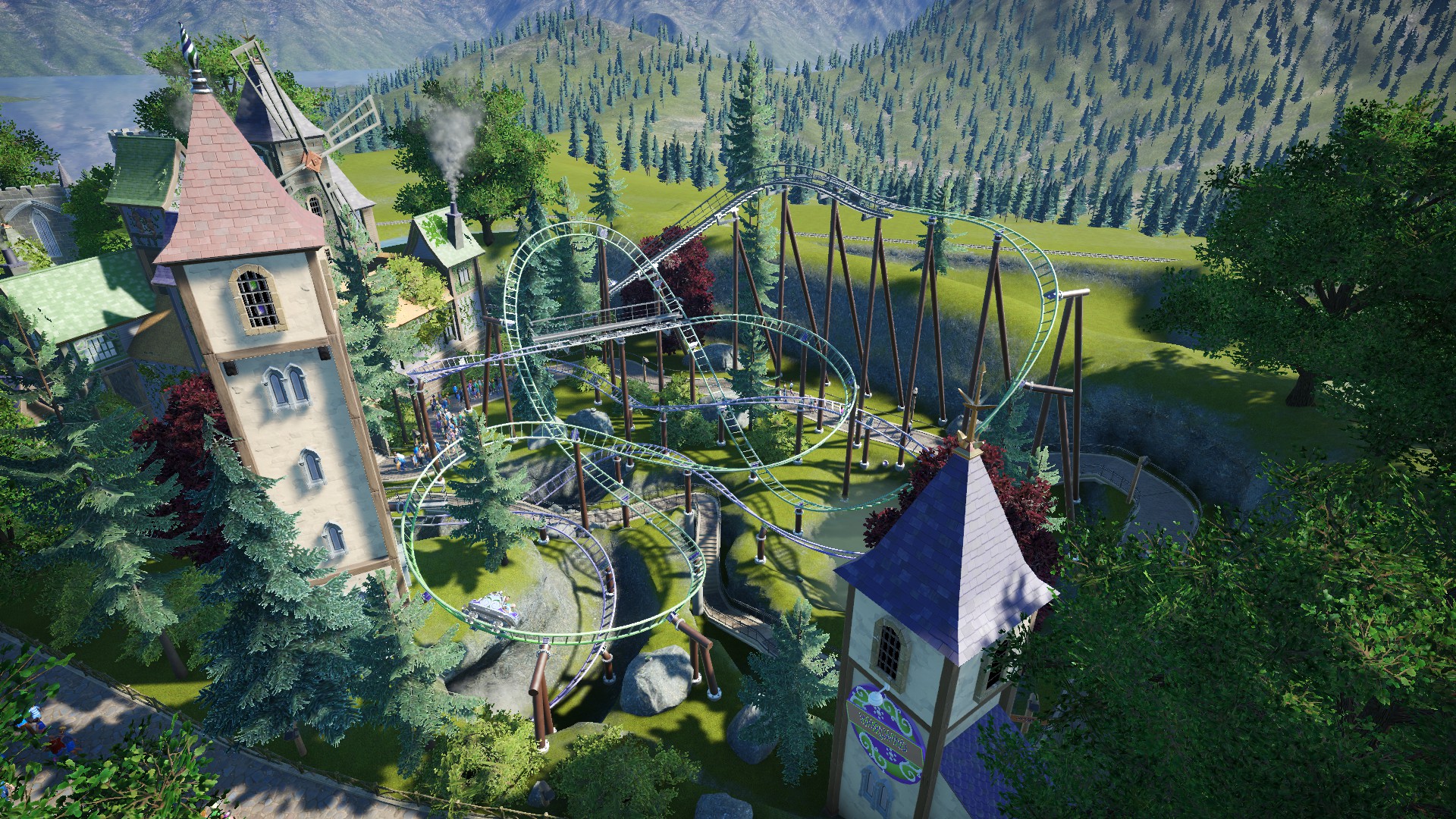 However, low reliability and shockingly low capacity would ultimately cause problems for the popular attraction, so it was by perfect timing that Frontier added the Classic Rides DLC. Following a trip to Toverland back in August, D'wervelwind had been a pleasant surprise for a ride experience, so the Interdimensional was just too good to miss.
Eventually, the time came for Whirlwind to receive some much needed TLC, which brings us to present day.
While the original coaster, queueline and a few trees were the only things for the chop, the station building remained as it's a structure I'm pretty happy with, as well as 'the wizard's tower' seen on the left of the previous picture.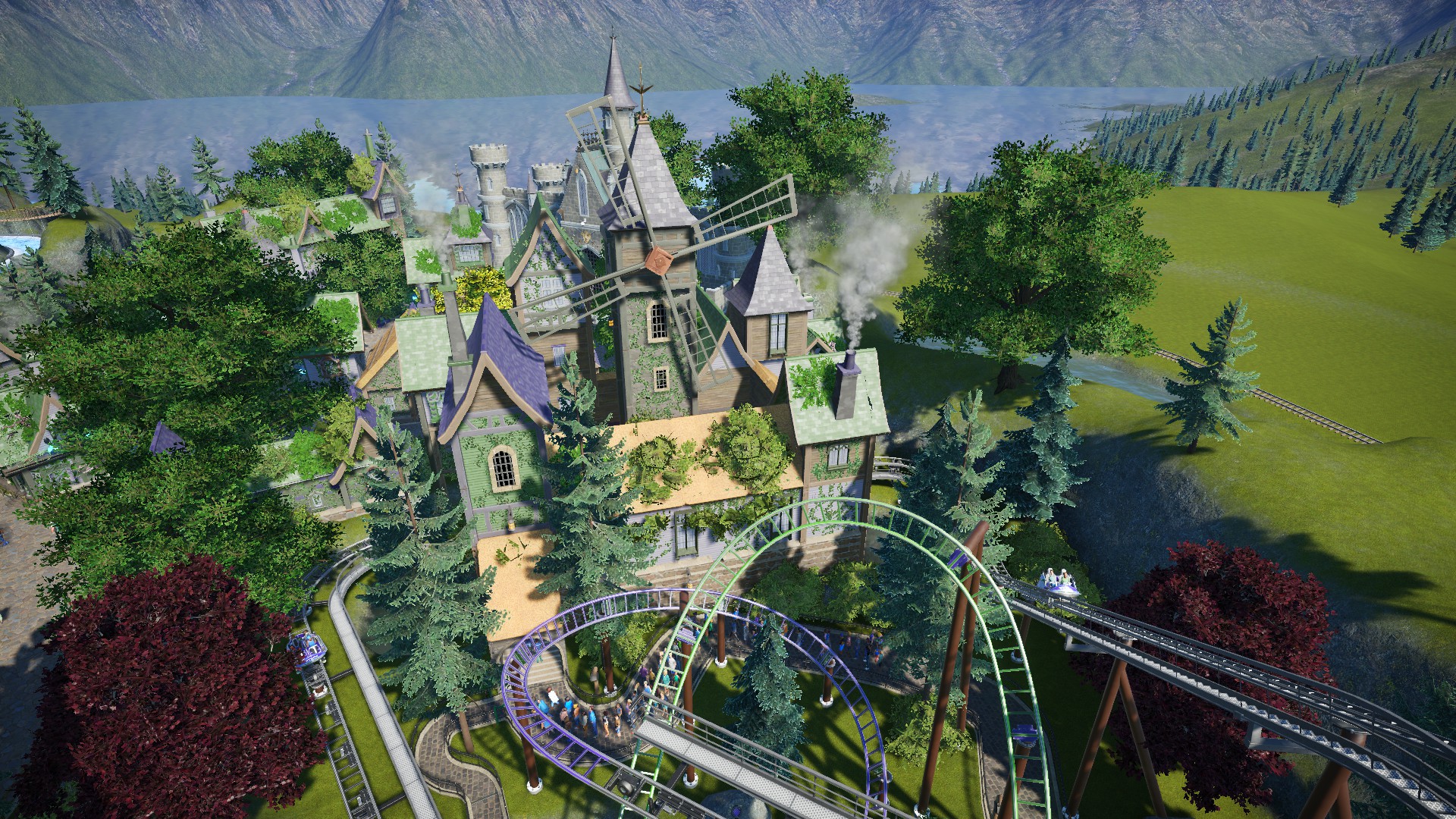 The new coaster follows a very similar layout to its predecessor, the main difference being the first drop, which will give riders a bit of suspense before hurtling to ground level.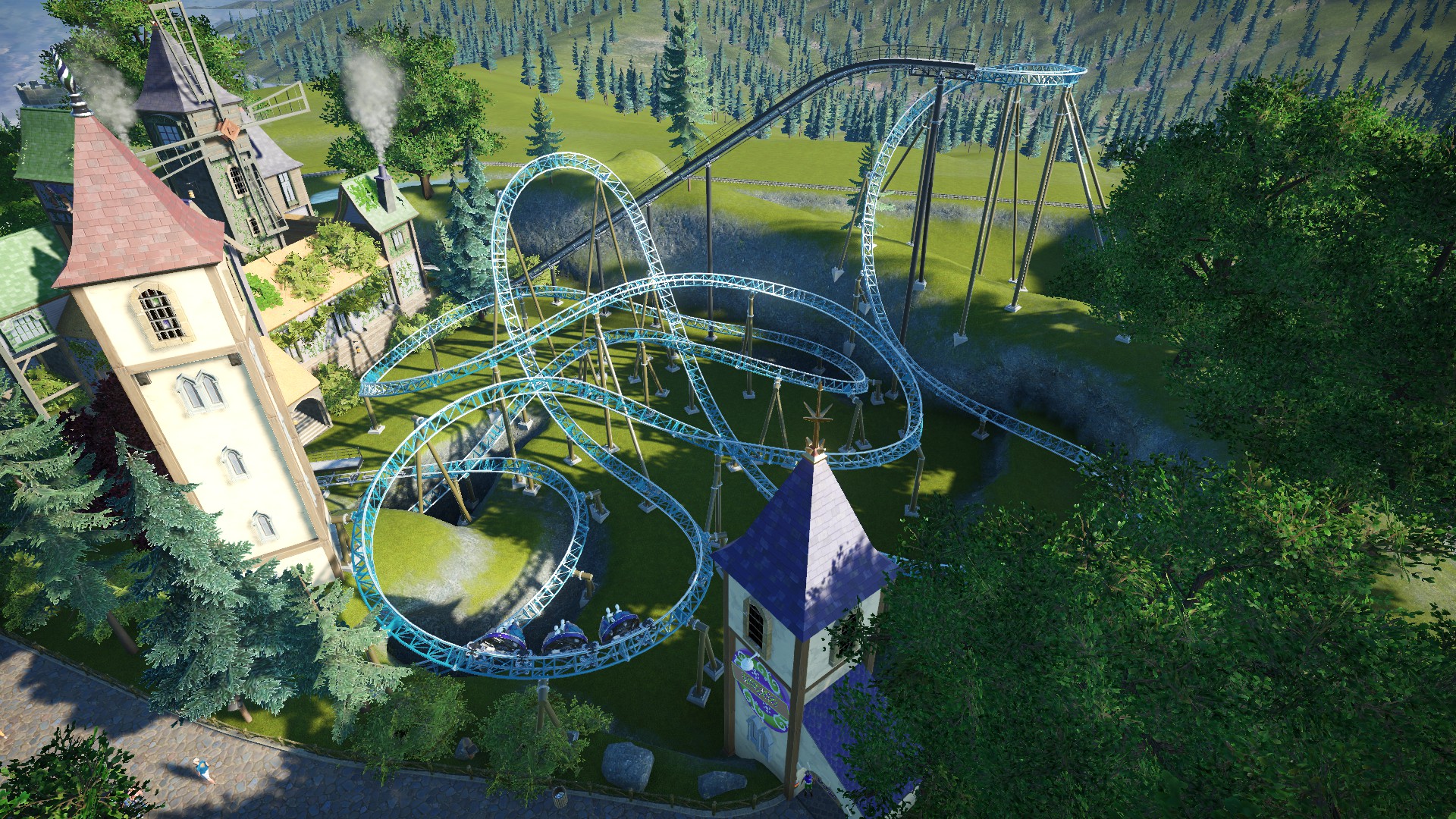 With coaster construction quickly over with and testing well underway, this leaves me plenty of time for scenery. As I'm using this as an opportunity to freshen up the ride, many buildings including the entrance and the station interior will also be receiving an overhaul, given the original look of Whirlwind had been from way back when I started playing Planet Coaster, so as in that time I've definitely learned a lot along the lines of lighting, set building and illusions, rest assured I'll be doing my darndest with this one.
Very minor update I know but I'll have more to present wherever possible.
Last edited: