Been a few months since I played this game, but felt the urge to start again recently, with a reasonably highly-ish themed park, featuring several themed areas. The aim here is to try and aim for extreme realism, so there will be backlots, service yards and all sorts of minutiae to make this place feel as real as possible. Currently working on 2 of the areas, as I work better being able to zip back and forth between a couple of areas to plan the overall park and not get quite so run down focusing on one ride/building at a time. The more complete area is a light victorian/steampunk type area. The other area currently being worked on is an African themed area, but this area at the moment is mainly just the rides with very little of the theming/building work.
Onto the pictures:
The signature ride of the steampunkesque area, TIME VORTEX. An Intamin Blitz coaster, writhing its way around most of the area. Guests are invited to assist Dr Chromos on his latest experiment - Time Travel. Guests enter through the front door to his house, which hides a secret lab. The start of the ride is a showroom featuring video as everything starts going wrong, before guests are catapulted at 60mph out of the lab and onto the three inversion multi launch layout.
The curvy double inversion round the main entrance and over the path. The sides of Dr Chronos house feature several places to obtain food & drink
The backend of Time Vortex. This section of the ride involves very fast twisty track through a lightly wooded area, but still with plenty of opportunity for guests to see exactly what they would let themselves in for. In this area is the balloon ride, and also a car ride that runs alongside the paths and under the coaster, leading to some unique views of the threaded loop. (I know cars aren't a victorain thing, but these are the closest thing to what I would want to be Steam-powered cars.[tongue])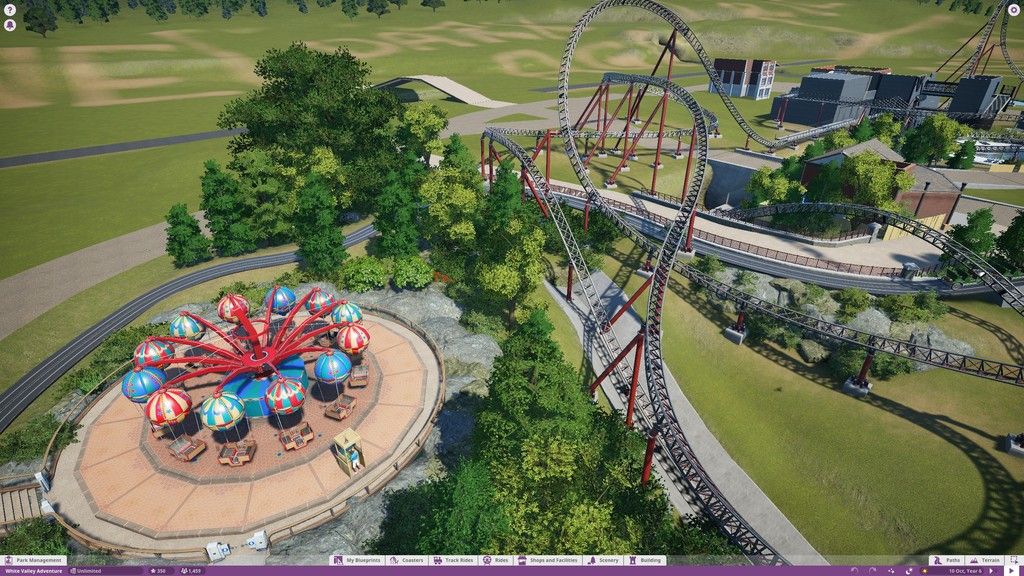 Another view of this area, with a view of the descent into the valley to allow the threaded loop to be partly obscured.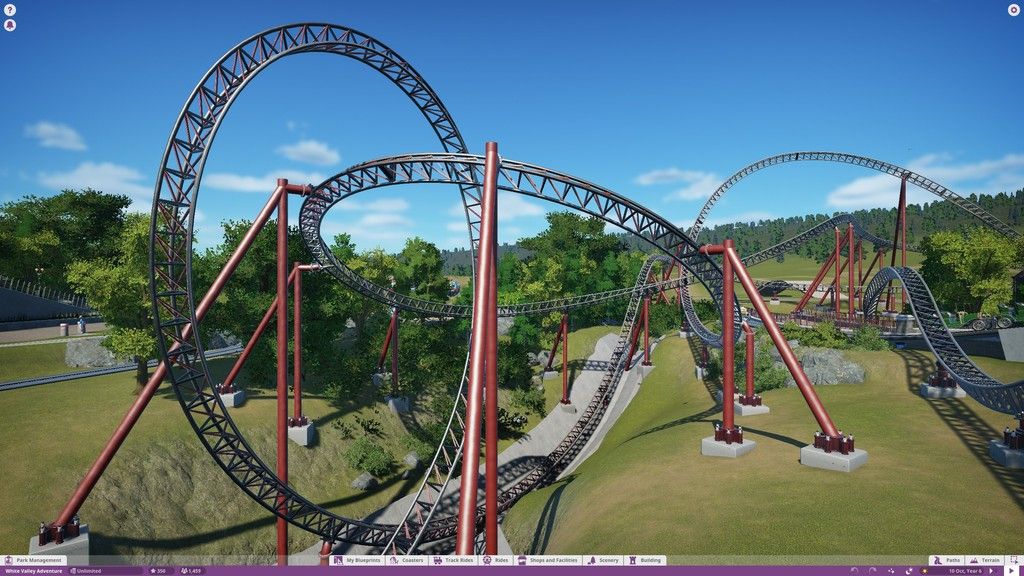 The final helix of Time Vortex, round a giant clockface water feature. In the foreground is the queue for the ride, allowing guests to get a good view as they ride.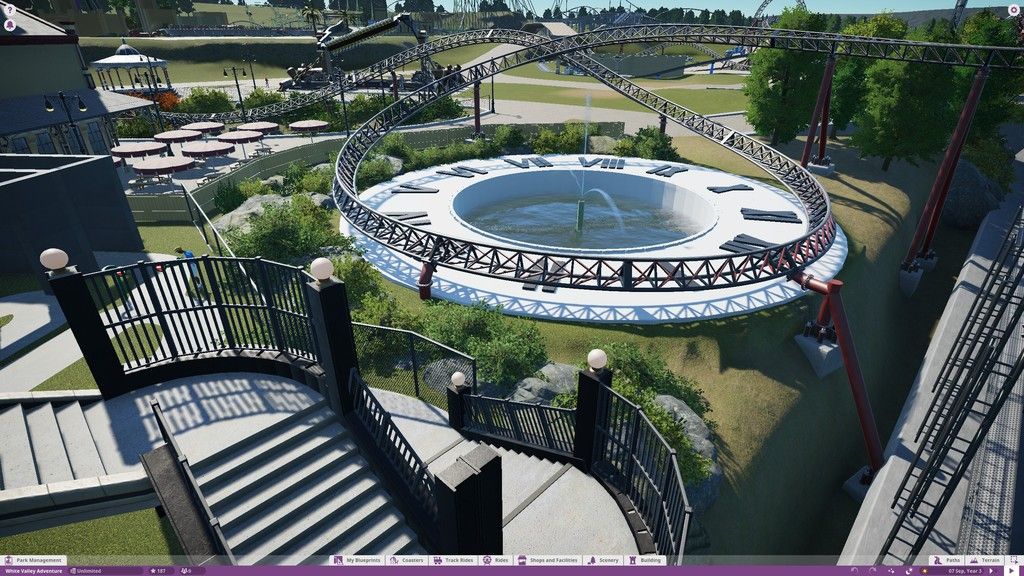 The dive under the path into the second launch
Dr Chronos house. Still needs a few little touches, but otherwise the facade is done.
A little view of the Africa area. Tribal Twister is the spinning coaster. Around this area is a river ride, in the background is a B&M Giga - Anaconda - complete with water splash. There is also a river rapids ride in the area.