Hey all,
I found that the time is now to show my current park.
Its based on an old rtc concept created by me called wonderland.
But i did things differently this time.
I took my inspiration from real life attractions and created my version with a twist sometimes, or sometimes that it partially mirrors its real life counterpart.
I dont think i can force myself to exactly recreate an attraction, so i want to say here that everything in the park is made with my own creativity in mind.
But i do like my work, and so im proud to show it off here.
I will post a description beneath ever photo of how i have seen the things.
Here we go with for now 21 pictures: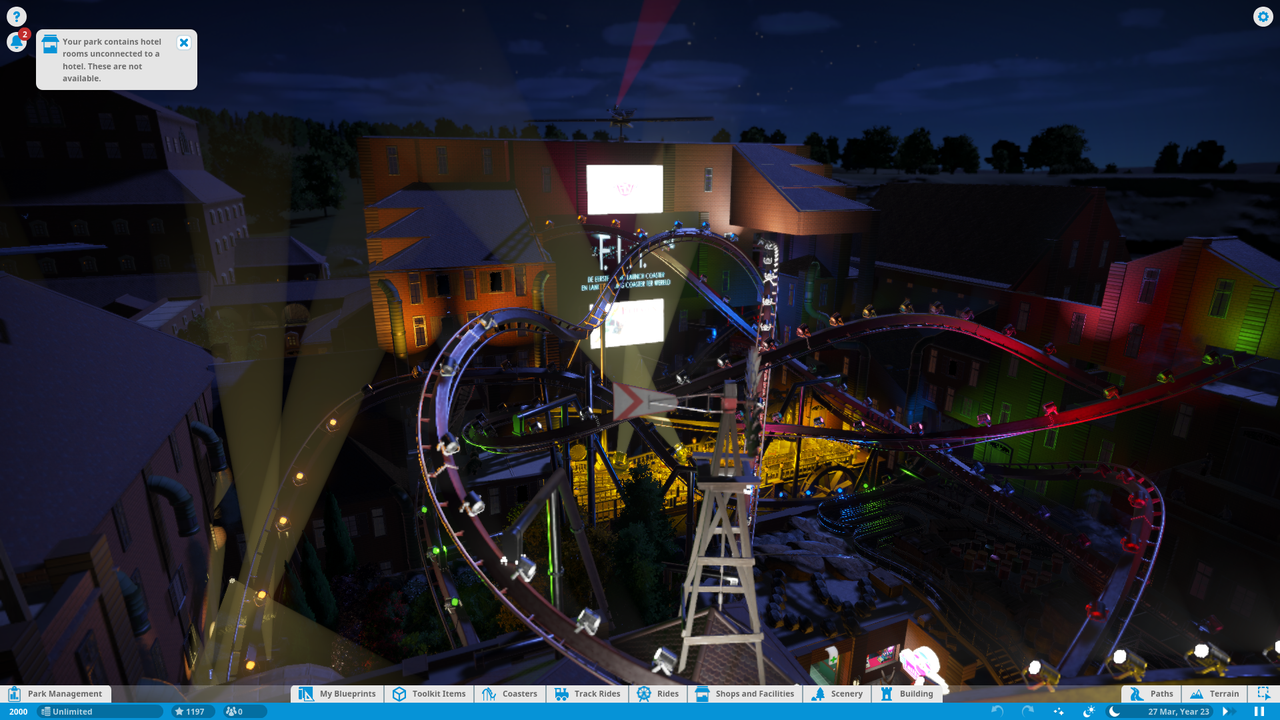 Phantasialand's rookburg and fly coaster at night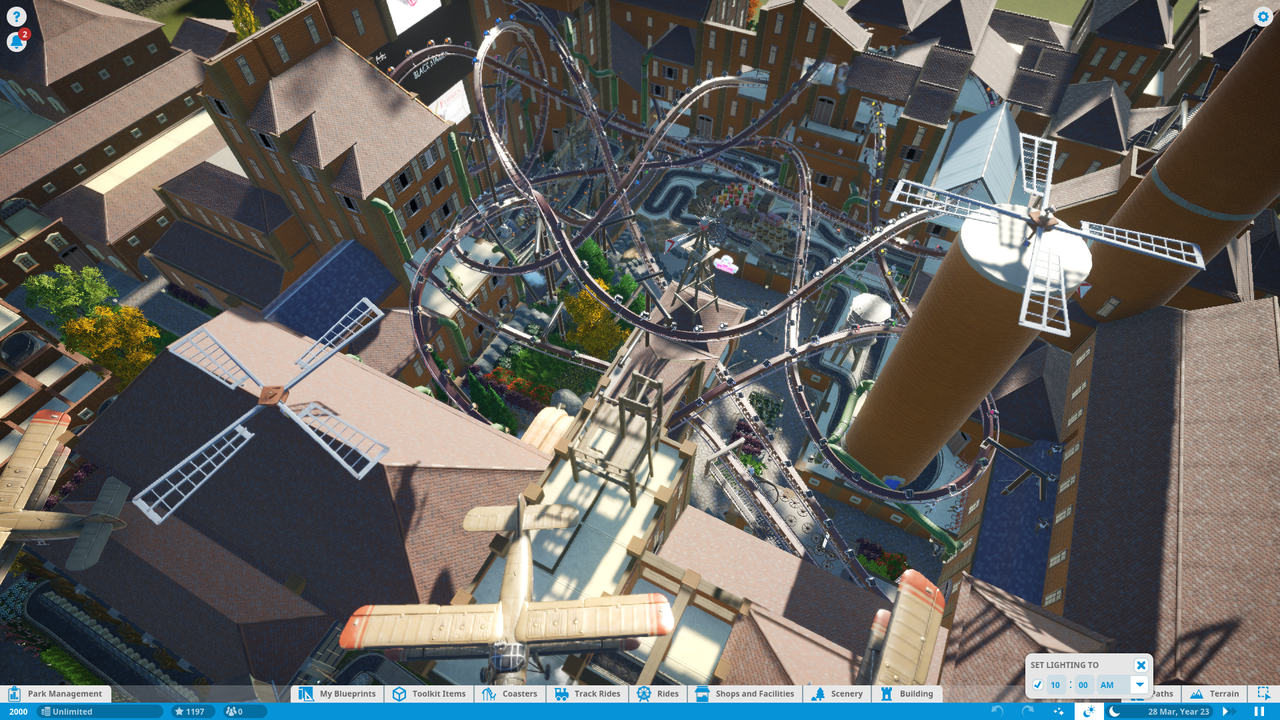 Phantasialand's Rookburgh and fly coaster at day time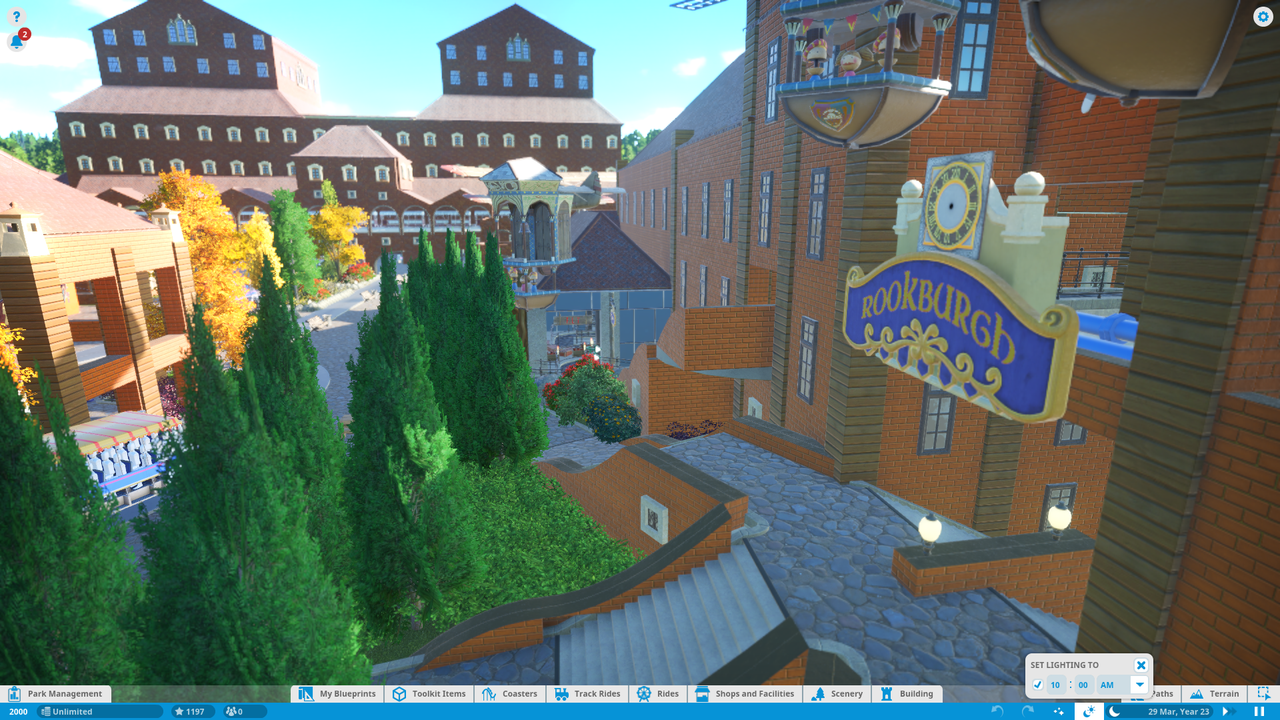 Rookburgh and fly entrance seen from the main street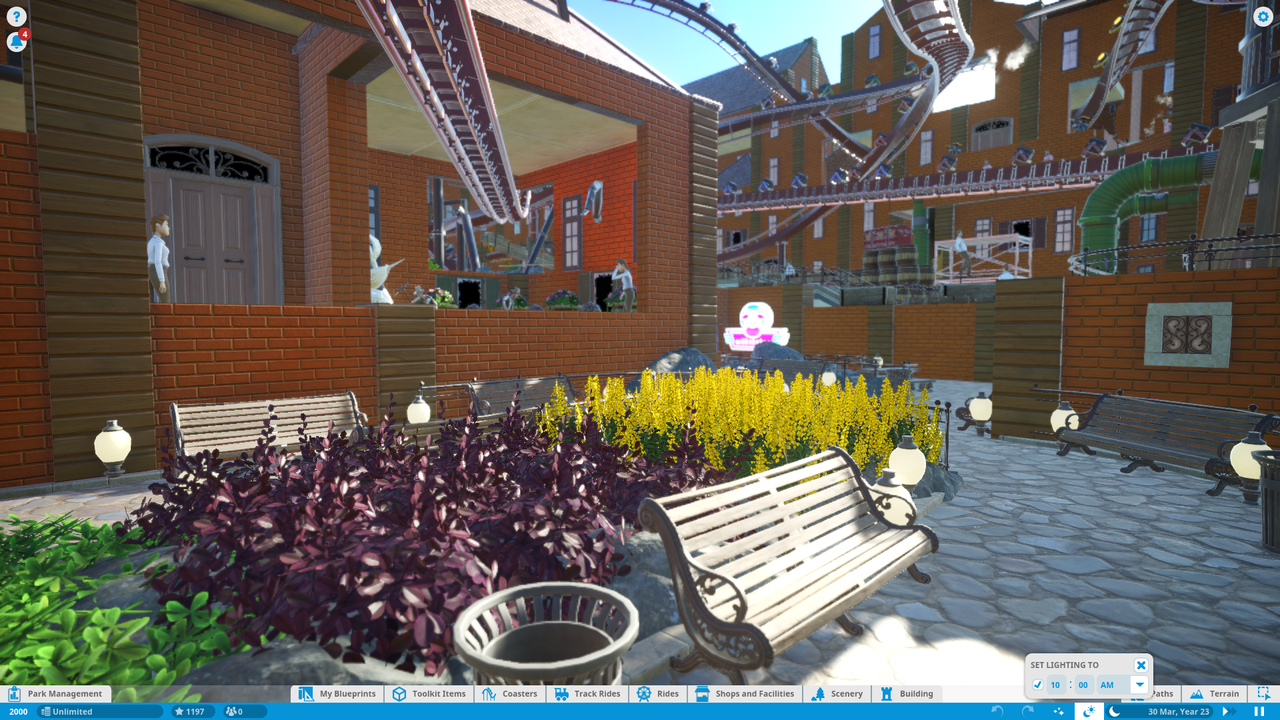 Square in the middle of rookburgh with shops, toilets, first aid, and a beautiful vista at fly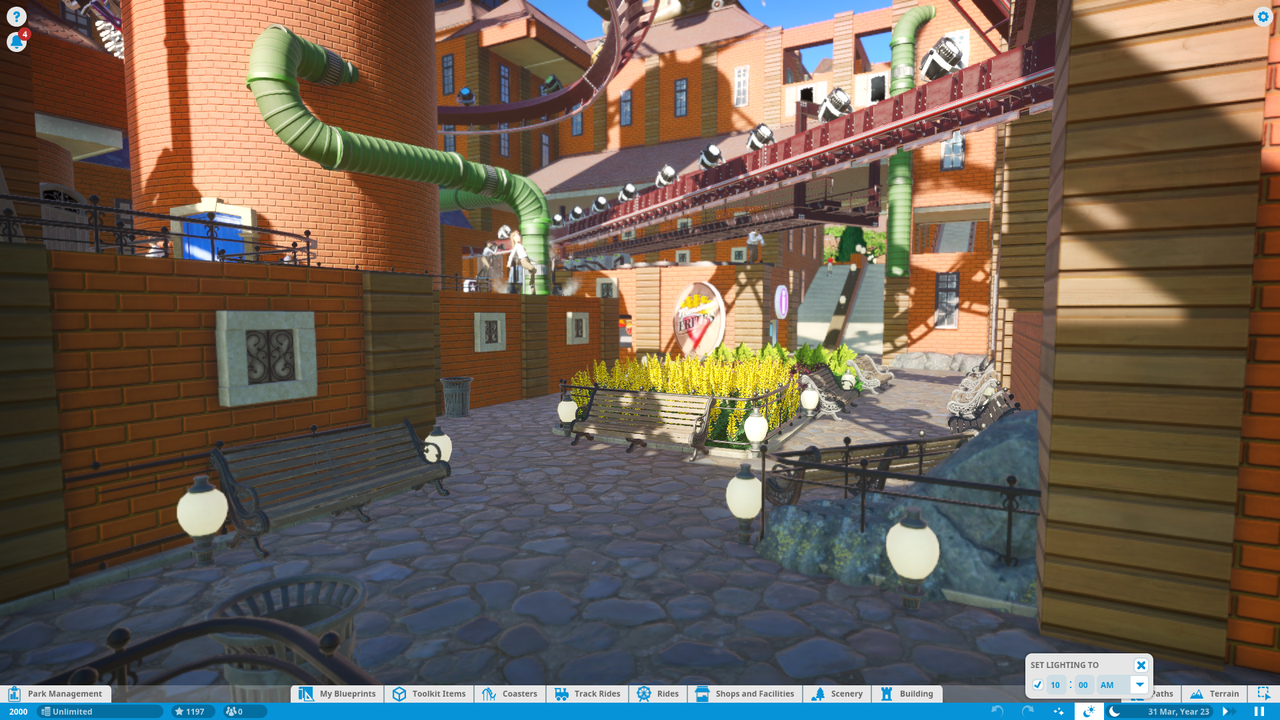 Same story, the central square in rookburgh
Source: https://www.youtube.com/watch?v=lV8G80u1hm0&t=3s
This is fly's onride, its based of the version with no theming that ive uploaded almost 2 months ago.
Ive added a pretzel loop, just because i liked it, and also the part from the second launch up untill about 100 meters later might be different then in real life.
For the rest i based myself on pictures that are on the forums, and also someone has drawn a possible layout on a picture from google earth, where i based the rest of the layout on.
Theming is not really steampunk, but i found it very hard to build steampunk like, so in the end this is the result, and im proud of it.