while looking on the steam workshop, I found a little track ride and put it into my park and it has the most prestige and theme of any ride and I've had to raise the price cause the guests kept saying it was a good deal.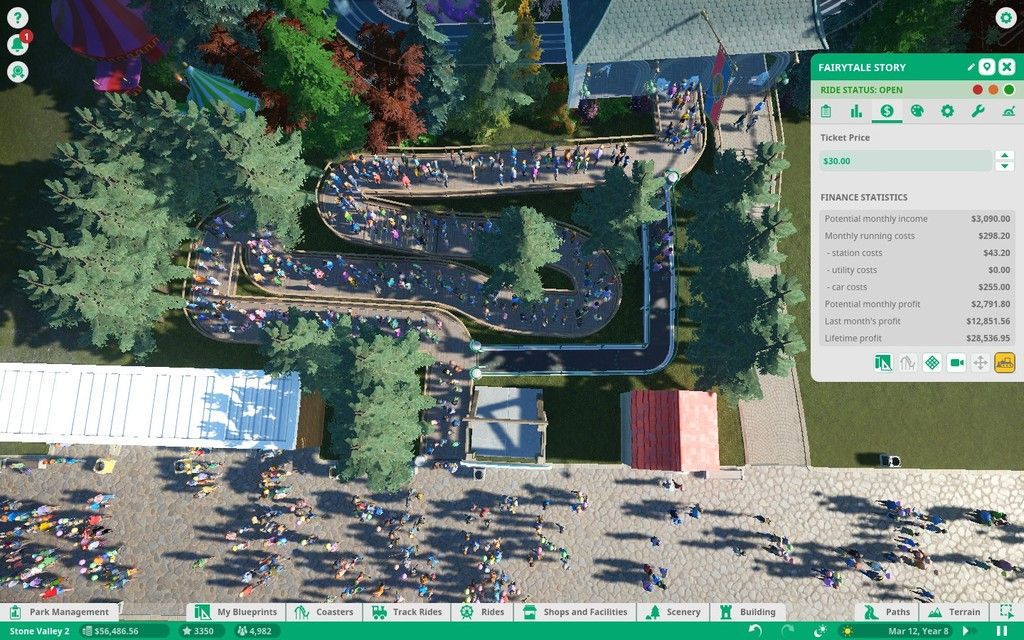 and the weird thing is, they still think is a good deal....for a track ride. It has also broke my other rides in getting any guests, like I placed a launch coaster and no guest can see it for some reason, even if its got high prestige and what not and and very small queue size....
what has been your most insane price on your rides that guests still pay after the fact?