Although I started out with Electron Elite in late 1984, the bulk of my time in the original game was spent on the ZX Spectrum, courtesy of a fantastic twin cassette game compilation (Elite was double-sided with Starglider 2, and the other tape contained Tertris, The Sentinel, and ACE 2. Four out of five ain't bad
). After watching Drew Wagar's weekend stream I decided to revisit ye olden days of my youth and get an emulated version set up.
Now, a few years back on these forums, I heard about a hacked/modded version of Elite for the Speccy 128k that was released in Russia in 1993 - I have a vague memory of a description of its features, but unfortunately my Google-fu has proved weak so the only way to find out what it's all about is to give it a damn good playing at.
First trip (to Leesti, of course) saw me greeted by a Thargoid which almost destroyed me before it was distracted by an NPC which engaged it. I managed to get on its tail and get lots of fire onto the target but I think my starter Pulse Lasers were just tickling it. After dispatching my heroic rescuer (cheers, guy!) the Thargoid must've thought I wasn't the effort and entered Witchspace in front of me.
Not seen that before, thought I. Good start to the game!
At the Station I caught some footage of an NPC jumping away:
Source: https://youtu.be/YusQTLOKqVM
Looking at the system descriptions, it looks like all the exotic alien species have been replaced with either "Humanoids" or "Human Colonials", and the flavour text has gone. No more zero-G cricket and Evil Juice, unfortunately (I wonder if the coder, Vladimir Kladov, did this to bring the old game into line with Frontier: Elite 2 which released in '93?).
I've also been attacked by what appears to me to be a new ship - it launched 2 missiles during our fracas so perhaps it could be an Eagle model? Either that or it's the ship from Asteroids (or possibly it's Flash Gordon)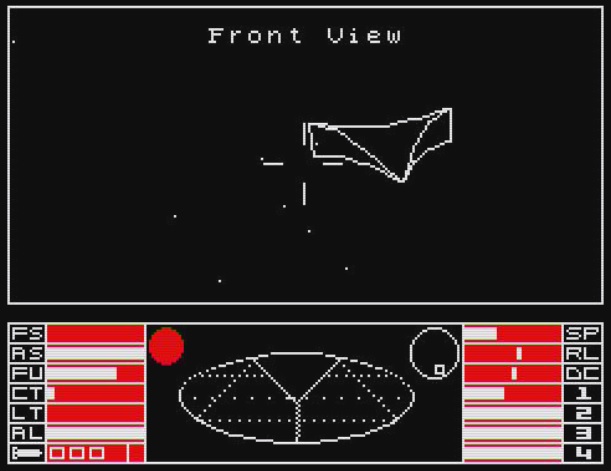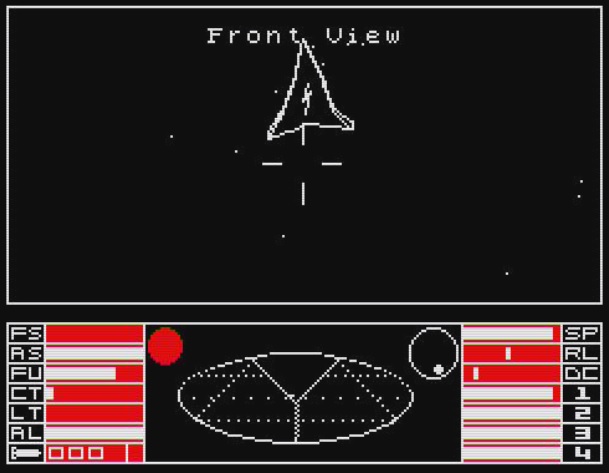 The (what I'm assuming to be) help screens at the start of the game are all in Cyrillic so I haven't a clue if there's any useful info there, but I'm looking forward to a few new things in a few old journeys.
Edit: just accidentally shot an Anaconda, thinking it was an easy 0.5 credits (asteroid) and it launched a Sidewinder and a Krait at me! I know the 'conda has always supposed to have carried smaller ships but I don't recall them actually doing it in the game.
Last edited: