Hello everybody,
I recently started a new park, because Mellow Mesa didn't turn out what I wanted to be (but I will have some bits of Mellow Mesa returning in this park). This will be a park in the Compagnie des Alpes group and will use the Walibi brand. The park will have an "around the lake" lay-out and will house mostly medium sized rides. I will try to keep everything as realistic as possible, that being said I'm using my experiance as a employee of several Dutch themeparks as refference. I have some screenshots to show you all, but keep in mind all might change.
The first image shows the entrance area, it should be enough to let 10.000 - 15.000 people in at a daily basis. At the real busy days it will be a bit crowded, as you would expect from an medium sized park.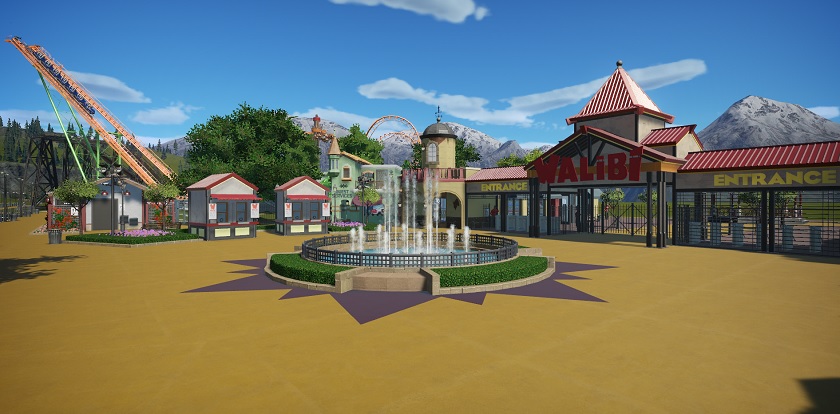 This image shows the left side of the entrance plaza in the park, it houses the main souvenir shop. On the other side (not finished yet) there will be lockers, toillets and a coffee/donut shop.
The first ride of the park I worked on was an Vekoma Boomerang, all medium size parks seem to have one. This one doesn't have real theming and is called Equalizer. It plays music really loud and is just there.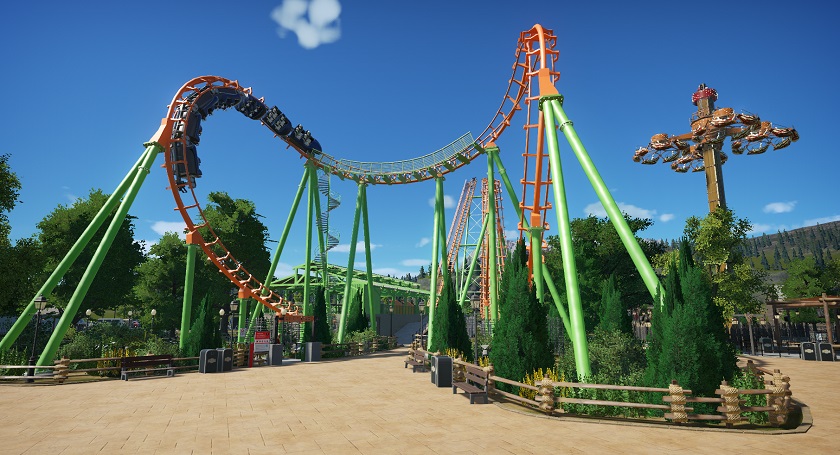 This shows whats there at this moment. I will show the area with the water-ride (spillwater) and the Huss Condor next, but it is not ready to be shown yet. There will be an addition of an restaurant, a souvenir stand and some rides including rollercoaster (I'm leaning towards a wooden coaster).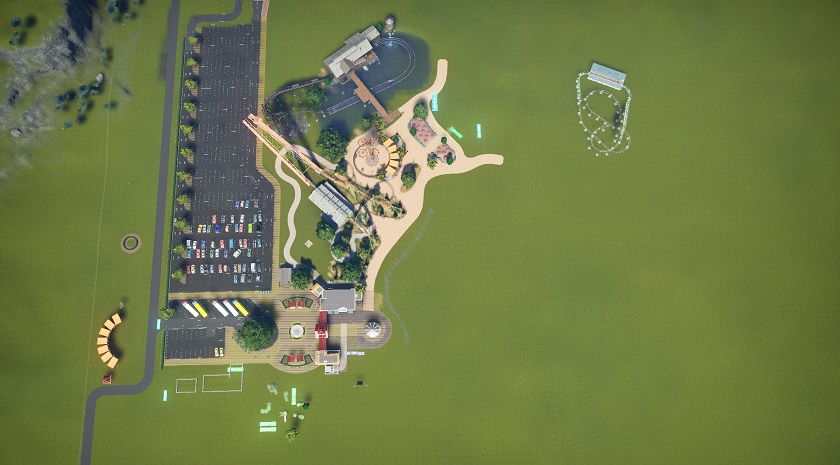 I hope you guys will enjoy my posts! Any tips or tricks are always welcome. And I would like to thank all the creators on the workshop a special thanks for al the awesome items! I couldn't have done it without them.