The planet is not visible until about 5-2 Ls.
Please add to the issue if you have the same problem.
Invisible: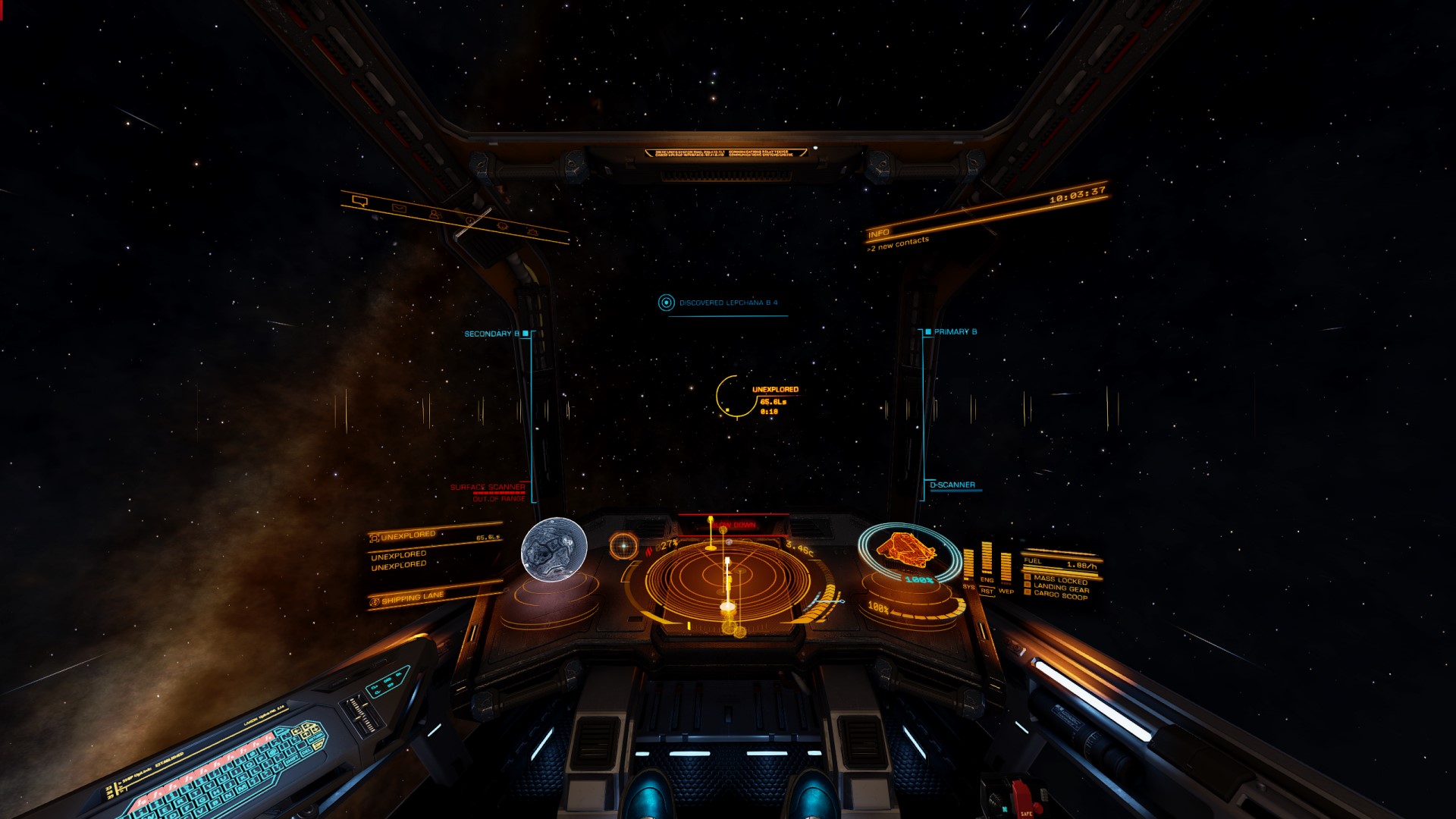 And suddenly visible:
The problem seems to be in different handling of planets in SC in Horizons vs Odyssey.
Here is the Horizons version:
Source: https://youtu.be/5U3Q0445poE
You can see that the planet is visible in SC all the time (represented as a nice white dot that resembles a star).
And here is what we have in Odyssey (same system, same planet, tried my best to use the same angle of approach):
Source: https://youtu.be/MkMFlxDunUI
The planet is invisible in SC until you get very close to it. Now I'm not sure if this is a bug or an intended "optimization" feature from FDev.
This happens in all systems.
Sometimes the planet is visible when you target it (it could be 3k ls away or 600 ls away) and then it disappears when you start your approach. It then reappears when you get 2-5 ls close to it.
And here you can clearly see the planet disappear (at around 00:13) even though it was perfectly visible when first targeted and then it reappeared later (at around 1:23) when I got close to it (again, between 2-5 ls).
If you experiencing something similar please add to the opened issue.
Source: https://youtu.be/7X0gNSPA-7Y
UPDATE: In some cases the planets actually teleport while you are approaching them in SC (around 0:08):

Source: https://youtu.be/glMsnMdzYyw
Last edited: