Community Manager
Frontier
Greetings Commanders!
Welcome to another Friday! To celebrate the weekend, we've got another great selection of #CommanderCreations for you to enjoy! Please do keep them coming, and remember you can enter anything from art to stories. Anything goes!
Akira Inspired Odyssey Poster By Lenina
This poster by
Lenina
is quite clearly inspired by the classic anime, Akira - and wow, it's done perfectly! They have captured the angle of the iconic poster wonderfully, and we may be a little biased, but the SRV is a great replacement for the motorbike here...
Dolphin Blueprint By Veljko Vidić
This is the first blueprint we've seen in #CommanderCreations so far, and
Veljko
does not disappoint with this in-depth look at the Dolphin! There's plenty of luxury options here, including a nice spa area for those passengers looking to relax on the trip!
Odyssey Art By CMDR Antoaster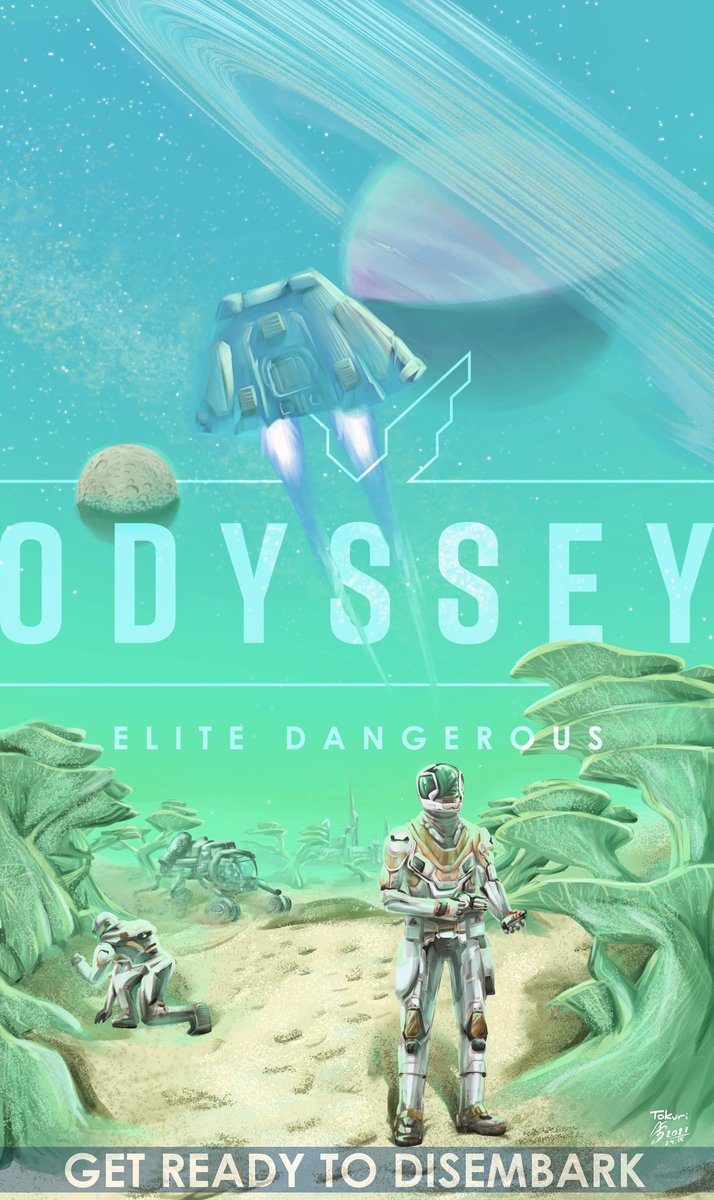 This beautiful art from
CMDR Antoaster
gives off a retro sci-fi vibe, which fits into the world of Elite fantastically! The attention to detail in the shading from the commanders all the way up to the stars is an incredible feat! Well done!
Cobra Mk III By Saturn Test Subject
Saturn Test Subject
is back again with another incredibly well drawn ship, this time a Cobra Mk III, a favourite of some of the community team members here - just a shame it's not in pink!
Thank you once again to everyone who has submitted to #CommanderCreations so far, and if you have something you would like to submit, please do so using the hashtag on Twitter, or by replying to this thread with your creation.
Until next time, o7.