Hi, I'm from
Arg
ent
ina
and I have the game in Steam in Spanish (Latin America) and this name is badly said, it is "
Giganotosaurio
" or "
Giganotosaurus
(
in other languages)" NOT "
Gigantosaurio
".
Even Dr. Ian Malcolm mispronounces it when we first created it, the voice of Hammond's creation lab when launching this dinosaur and the voices of gyrospheres and trucks.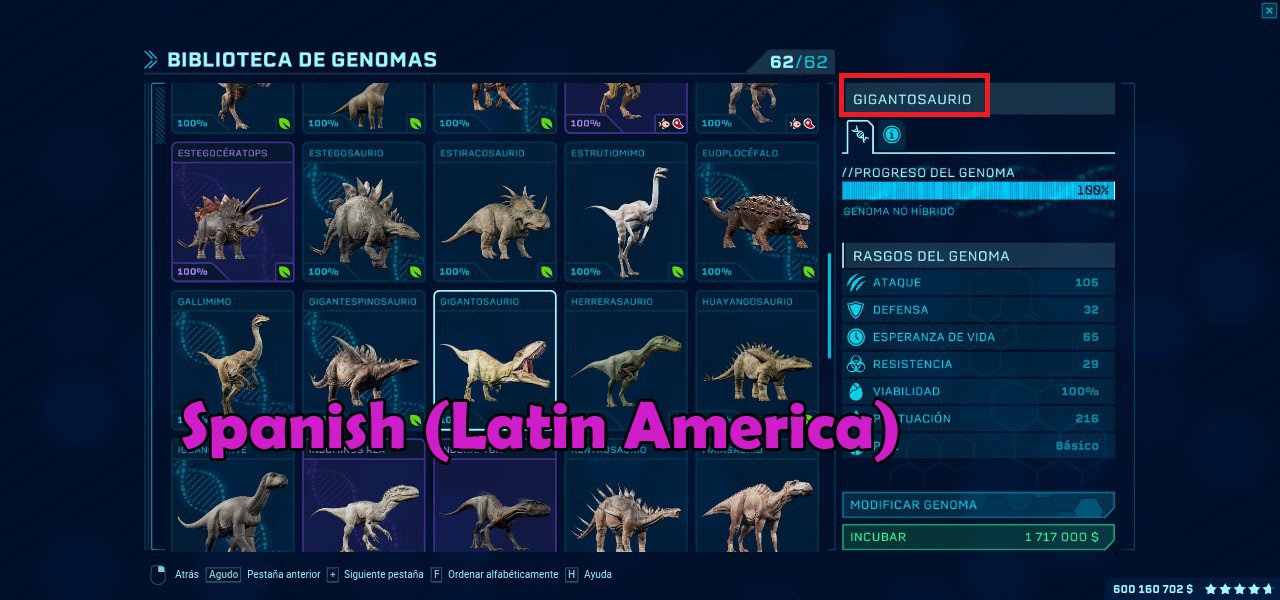 It is a very common mistake, we can see it in some forums or videos on youtube. Many people who are not from Argentina are often confused.
INCORRECT:

CORRECT:


Last edited: